The Ultimate Guide to Buying a House For The First Time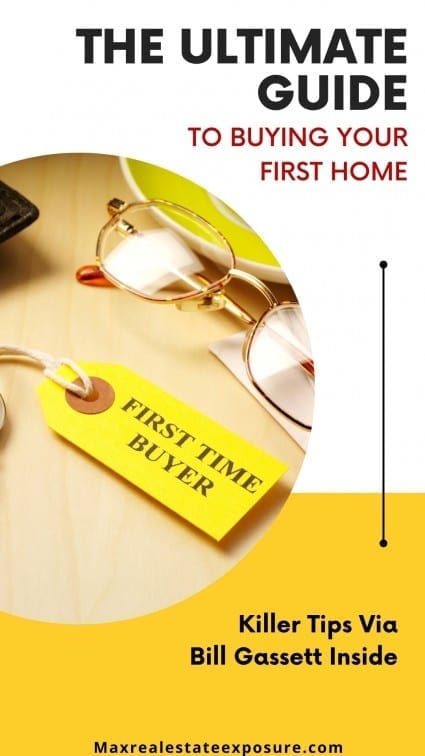 Are you thinking about buying your first home? Do you want to know how to buy a house? If you are considering buying a home, there are many stages before you can move in.
When you haven't gone through the home buying process before, you might have some questions.
First-time homebuyers are in the position of learning the ropes on the go. Given the fact that buying a house is such a vital step in one's life, it is critical to know the process ahead of time.
First-time buyers should lean on friends and family for guidance but it always beneficial to read up on things yourself. Putting together a team of pros to work with will also be essential.
Friends and family may have purchased their homes years ago. Things in real estate are constantly changing. What may have been true ten years ago, isn't necessarily true today.
There are many crucial steps to buy a house many of which should never be overlooked.
Grab a cup of coffee or other favorite beverage because you are going to be viewing the ultimate guide on everything to know before buying a home.
If you have been renting a condo or apartment there will be a big jump to homeownership. We will take you through step by step on all the considerations to think about before buying your first house.
Our steps to buy a house should help make the buying process easier and answer all your pressing questions. We are going to make understanding how to buy a house simple.
20 Steps to Buying a House
These are the steps on how to buy a home we will be covering in-depth:
Determining whether you are financially ready including debt, income, down payment, and credit score.
Is now the right time to buy a home?
How much can you afford to spend on your first home purchase?
Getting your down payment monies squared away.
Planning for paying the closing costs.
Getting preapproved for a mortgage.
Choosing the right home loan.
Picking a real estate agent.
Avoiding dual agency.
Starting the home search process.
Doing proper due diligence
Making an appropriate offer.
Getting a home inspection.
Negotiating any inspection issues.
Getting a home appraisal.
Hiring a moving company or your own moving truck.
Other moving tasks
Doing the final walkthrough
Going to closing.
Moving into your first house.
Let's take a look at each step one by one. By the time you are done reading, you'll know exactly how to buy a house.
Are Your Finances Ready Fo
r Buying a House?
Before you go any further, you need to be sure that you are ready to buy a property. Home buying is a serious commitment that means you are going to remain in the same place for a while.
Are you financially ready for the big commitment of a mortgage? We have discussed having your financial house in order before in many previous articles. It's one of the things you need to do before buying a home. Let's review the issues you need to think about:
Does Your Income Support a Home Purchase

When buying a house your income will play a significant role. Do you have a stable source of income that you can rely on? Your lender will want to see an employment history going back at least a couple of years. You will need to provide documents to prove your income. Pay stubs, W-2s, and tax returns might be required to show how much you earn.
One of the essential steps in buying a house is feeling confident your income will support not only the house purchase itself but all the expenses that go along with homeownership. See what is needed by a lender to get a home loan with a full recap of the documentation you'll have to provide.
Debt to Income Matters to Lenders

One way that lenders assess borrowers is through their debt to income ratio. Your DTI will show the lender how much of your income is used to pay your debts. This helps them evaluate the home loan you will be able to repay.
Your DTI is your debt divided by your income. So if you have debts each month of $2,000 and your gross income is $6,000, you would divide 2,000 by 6,000, which gives you 0.33. This means your DTI is 33%. Your lender can see what your debt is in your credit report, and they use this information to find your DTI.
You should check your DTI before you begin the process of applying for a mortgage. Typically, you will need a DTI of below 50% to be approved for a home loan. From our above example, debts of just $1,000 more would put your DTI at 50% and could risk you not getting the loan you want. The exact number lenders use can vary, and there can be other factors that they consider too.
Your Down Payment Funding is Huge When Buying a Home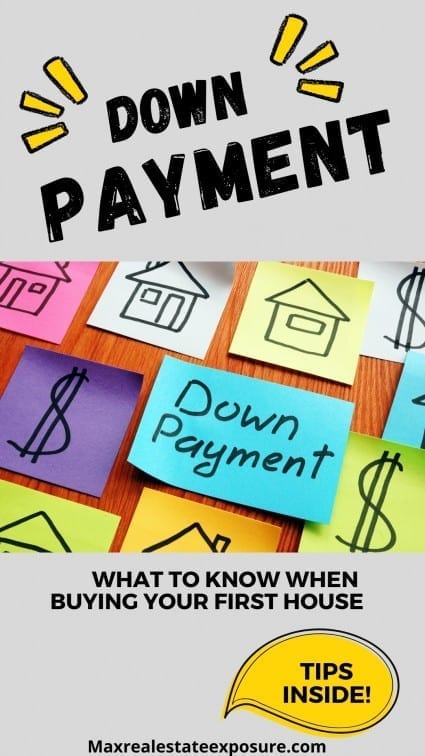 Even with a home loan, you still need money for a down payment and to cover the other fees, including closing costs when buying a house.
In some circumstances, you might be able to buy without a down payment, but most of the time this won't be the case.
The only two no down payment loan programs available at the moment are a VA mortgage and a USDA mortgage. A VA loan is made specifically for those who are serving or have served in the military.
A USDA loan is a loan made on properties considered to be in rural areas. There are additional qualifications that will need to be met for both of these mortgage types. There are many first-time buyer programs worth researching before committing.
The down payment required by your lender will depend on the type of loan available to you. A down payment of 3% could be offered to you, but if you can pay a larger amount, the terms of your loan are likely to be better.
Closing costs are another big expense when buying a home. Some of these fees will be due to the lender, and others will go to real estate professionals involved in the sale of the home.
The closing costs can vary greatly depending on the type of mortgage and your location. You can expect to need to find somewhere between 3% and 6% of the purchase price to cover these costs.
Sometimes, some of these fees can be added to the mortgage amount, or covered by the seller through concessions.
Your Credit Score is Crucial When Buying a House

When buying a house, credit scores are an easy way for lenders to judge how much of a risk you will be.
The better your credit score is, the more you will benefit from lower interest rates and other advantages on the loan. Having a good credit score offers numerous benefits throughout your life, not just buying a home.
Before you apply for a mortgage, taking steps to deal with your debts and increase your credit score will improve the terms of your loan and reduce your costs.
You can improve your credit score by improving the following factors:
Payment history: if you have missed payments, it can have a significant effect on your score.
Credit utilization: the percentage of your available credit that you use. It is recommended that you don't use more than 30% of your available funds to help your score.
Length of credit: the older your credit accounts, the better.
A mixture of credit types: having more different types of credit available to you is preferred.
Credit applications: inquiries on your credit report can reduce your score.
The credit score you need for your home loan will vary, but typically lenders want you to have at least a score of 620. If your score is above 720, you will get better terms on your mortgage.
If your credit score is lower than what is considered "good" I would highly recommend working with Credit Karma. The site is free to use and will give you the credit advice needed to rapidly increase your score.
By doing so, you'll get better loan terms which can put thousands of dollars back in your pocket over the life of the loan. This is one of the most important steps of buying a house. One significant thing to note is that the score that Credit Karma provides is not the same as what a lender uses. The vast majority of lenders in the US will use FICO scores.
How Long Will You Want to Stay in the Home?
A mortgage is a long-term commitment, and though you can move, it isn't as easy as when you are renting an apartment. Once you have a mortgage, you are very likely going to need to sell the home before you can move to another, which can be a slow process.
Planning what you want to do in the foreseeable future is one of the important steps to buy a house. Does staying in the same area match with your career plans? What about your family and relationships? These things are important considerations about whether you should buy a house and the type of property that is right for you.
Is It The Right Time to Buy a House?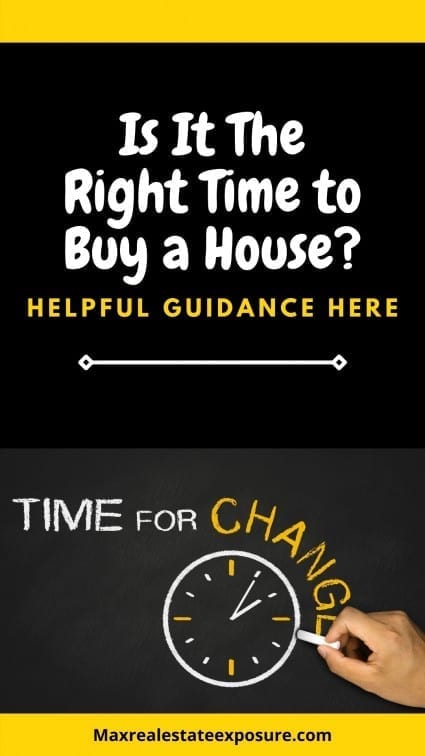 Buying a house is a huge commitment both financially and emotionally. Making the decision to purchase should depend on many things. Is home buying right for you right now?
Are your finances and the national economic situation showing this to be a good time to buy? Are the mortgage rates lower at the moment? The right time to buy will be different for everybody thanks to these considerations.
While it might never be possible to have perfect conditions in both your life and the market simultaneously, you should try to avoid situations that increase your chances of financial difficulties. Consult with a financial expert if you have concerns when preparing to buy a house.
If you ask a real estate agent when is the best time to buy a home, the answer you're likely to get is now, which may not necessarily be the case.
How Much Can You Afford to Spend When Buying a House?
If you know you're ready to buy, you need to find out how much you can afford to spend. Check your DTI ratio, so that see if you have enough income to pay your debts and your monthly mortgage payments.
It isn't only the mortgage you will have to pay, owning a home brings many other bills. There are property taxes to cover, homeowners insurance, maintenance, and more.
These expenses should be added to your budgeting when you are making sure you can afford to buy.
Saving Money For Your Home Purchase

If you don't already have substantial savings or have help from relatives, you might need to save up before purchasing a home.
If you do have a relative who is willing to provide some of the money to buy, make sure you get a gift letter from them to show to your lender. Otherwise, your loan application could face problems during underwriting.
How much you will need to save will depend on the price of the home you are buying and the mortgage you are getting, among other factors. Having a larger down payment does help when you are buying a home with a low income.
Let's review the larger expenses in home buying:
Getting Your Down Payment Together
When buying a home your down payment will be a well-known factor. Most lenders will want you to provide a large payment to go towards the cost of the property. The larger the down payment you provide, the less risk there is to the lender. It reduces the potential losses the lender could face if you don't keep up your mortgage payments, and borrowers with more at stake are, in theory, less likely to default.
Ideally, many lenders would like buyers to provide a 20% down payment. But 20% is a lot of money, particularly for first-time buyers. Fortunately, you don't actually need to find a fifth of the purchase price in order to qualify for a mortgage, just a 3% down payment or less, could be enough.
There are many benefits to larger down payments, like lower interest rates and a bigger choice of mortgages. But saving this large amount of money won't be possible for many.
If you qualify for a loan from the VA or the USDA, you could buy a house with zero down. Conventional home loans could require only 3% of the price of the home for a down payment. The FHA loans program allows buyers to get their home with a 3.5% payment as a minimum.
If you do have the money for a 20% down payment, you can avoid the need to pay PMI which is short for private mortgage insurance. Avoiding PMI can be a considerable saving on your expenses. It could also give you access to lower interest rates that will substantially reduce the cost of your mortgage.
One of the more important aspects of buying your first house is getting your down payment squared away!
Click To Tweet
Plan For Closing Costs When Buying Your First House

Closing costs are another significant expense that you will have to pay for when buying your home. Closing costs consist of many different fees depending on your mortgage type, where you are located, and your lender.
This can lead to costs of between 3% and 6% of the purchase price becoming due on closing day. So if you are buying a home worth $200,000, you might need to find between $6,000 and $12,000.
Closing costs can include appraisal fees, title insurance, home inspection costs, funding fees, insurance premiums, and more. Your lender will give you a closing disclosure statement that will list the costs that you need to pay on closing. It is particularly important to check that this document is correct as the costs involved are fairly large.
Mortgage Preapproval is Essential When Buying a Home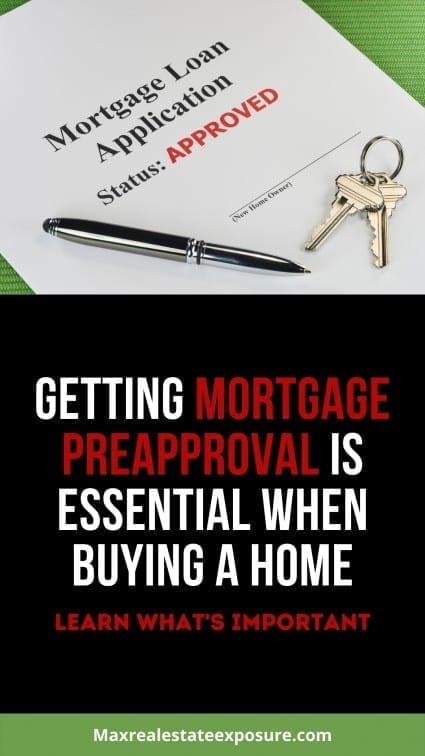 One of the first things you need to do when getting ready to buy a home is to get preapproved for a home loan. It is a critical step when buying a home. When you apply to a lender, they will look at your financial details to approve you for a loan amount. This will show you how much you can afford to spend and help you narrow down your search.
The lender will give you a preapproval letter that you can use to show real estate agents that you are a serious buyer. Some buyer's agents won't show you the home without one of these letters, so getting preapproved is very important to your home search.
You can apply to a lender for preapproval, and they will ask you some questions about your financial situation. In order for a preapproval letter to be worth anything is the lender verifying income, employment, and running a credit check.
Without doing these financial checks a preapproval letter is worthless. In the mortgage world not doing these checks is a prequalification letter. This is NOT what you want when buying a home!
Choosing Your Home Loan is An Critical Step

As mentioned previously, one of the crucial steps to buying a house is choosing the right loan. There are quite a few different options for the type of mortgage you apply for.
The most popular choice is a conventional loan backed by Fannie and Freddie. This could give you the option of home buying with a down payment of 3%.
The Federal Housing Administration runs a loan program with down payments as low as 3.5%. These are referred to as FHA mortgages and are one of the most popular financing options for first-time home buyers.
FHA loans offer protection to lenders as the government insures the loans made. So if you fail to keep up with your mortgage payments, the lender doesn't lose out. An advantage for the buyer is their lower requirements for credit scores over conventional loans.
VA loans are available for active-duty or veterans, as well as surviving spouses. They give the borrower the option of no money down on their mortgage, and these loans are insured by the Department for Veterans Affairs.
USDA loans are another option that you might be eligible for. If you are in a rural area, or even in some suburban locations, you could get a USDA loan with zero down. They have some other rules you need to meet as well, like income levels, before you will be accepted.
Picking a Great Real Estate Agent Is Vital

One of the more overlooked steps in buying a house is the selection of a quality real estate agent. Don't just pick anyone! By working with a buyer's agent, you have someone looking out for your best interests in the home transaction.
They will help you find the right home for you that meets your requirements, arrange showings, and then help with offers and negotiations when you've found your ideal property. Finding the right buyer's agent is a critical step in the home buying process. They will be your guide and fiduciary throughout the transaction.
You will lean on your buyer's agent for the best advice and counseling so you don't make any bad decisions.
Since you are buying the home, you won't normally even have to pay your buyer's agent's commission. Typically, this real estate fee for the buyer's agent will be around 2.5 – 3% of the purchase price, and the seller will pay this cost.
If you need help in the process, or to understand how to buy a house, your real estate agent is there to answer your questions. Your real estate agent will be an expert in the local house buying market and will advise you on how much to offer for the home. This will include creating an offer letter to give to the seller and then dealing with the negotiations to buy the home.
You can buy a home without using your own agent, but there isn't really a reason not to. It is particularly important if you are new to buying a home so that you have someone to guide you through the process. This could help prevent you from offering too much for the home, which can be all too easy if you find yourself becoming emotionally attached to the property.
Avoid Dual Agency When Buying a Home
Check with friends and family if they have some recommendations for real estate agents they have used. This should help you find the right agent for you. Make sure you DO NOT go directly to the listing agent. Doing so does not help you and creates dual agency. With dual agency, the real estate agent becomes a neutral party and is not able to give you any advice as it would conflict with the seller.
Dual agency has been made illegal in some states because it is so awful for consumers.
When buying your first house make sure you avoid dual agency like the plague - there are no benefits to anyone other than the real estate agent!
Click To Tweet
Beginning Your Home Search
In the steps to buy a house so far, you should have established how much you can afford, and have a real estate agent ready to help you find your new home. Your search needs to be narrowed down with a list of the things you require for your new home.
Your priorities could include the number of bedrooms, school district location, the condition of the home, transportation links, and more. Whatever your priorities are, you should rank them in order of importance to help your real estate agent find the right home for you.
It is unlikely that you will find your perfect home on the first attempt, so you should expect to be shown many homes before you find the right one. You can do research online to look for homes as well as to research the local area. There are many real estate sites the public can use to search for homes. Some of the best are Zillow, Realtor.com, Trulia.com, and RE/MAX.com.
Proper Due Diligence When Buying a House
Once you find a home you want to make an offer on it's time to do some essential research. Before writing an offer you should make sure some due diligence has been performed. Have you made sure there is nothing near the property that would cause you concern? Are there any potential neighborhood issues to be aware of?
If you are buying into an HOA are there any concerns about the rules and regulations? Is the local school system up to snuff? Has the seller pulled all the necessary building permits for work done to their home?
Have you found out where the property lot lines are located and are comfortable there are no violations?
These are just some examples of the types of due diligence you'll want to perform to ensure you're making the right decision. Buying a house is a big step in your life. It's best to think things through carefully so there is no buyer's remorse.
Making an Offer on Your Dream Home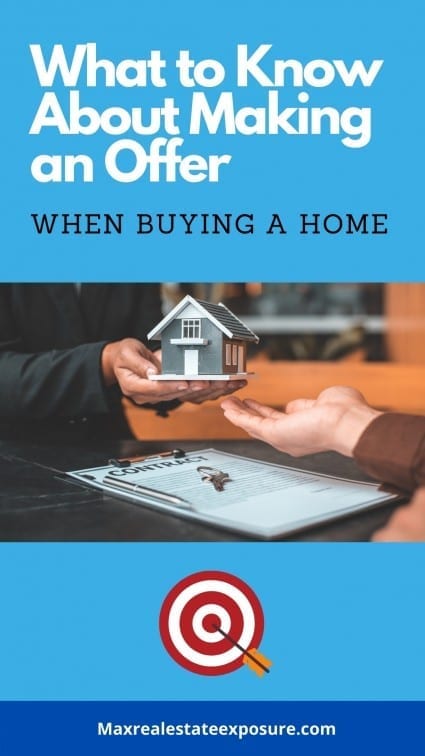 Once you find a home that meets your requirements, it's time to make an offer. Your real estate agent will be able to help you with this, and the offer needs to be submitted in writing. The offer should include your name and address, your offer price, and a deadline for a response.
Your offer should be based on real estate comps or comparable sales data your buyer's agent has provided you. Offers shouldn't be made on a whim but careful research. Making sure you pay the right price when buying your first home is critical.
Most of the time, offers will include an earnest money deposit. This deposit could be anywhere from 1% to 5% of the purchase price and protects the seller so that they can take the property off the market. If later on, you decide to back out of the agreement to purchase the property, you could lose your earnest money.
Your real estate agent will write the offer for you, though you can write it yourself if you really want to. Your real estate agents will then pass on this offer to the seller's agent to await their response.
Critical Components of A Real Estate Offer
An offer will contain some critical terms that you need to think about and be cognizant of. When understanding how to buy a house, writing a contract is a crucial aspect.
Your offer will be the most crucial step in the decision phase of your home purchase.
The offer will include the following:
The offer amount
The amount of your earnest money deposit
A purchase and sale date if you are in a two contract state
The amount you will be financing and by what date you will get your mortgage commitment.
Any common home buying contingencies such as your home inspection clause or if you want to test for other things such as radon and mold.
The date on which you would like to close on the property.
Understand Current Market Conditions When Buying Your First Home
In strong seller's markets, you could find yourself in a bidding war with other buyers. If this is the case, make sure you speak to your agent about the best strategy. Your buyer's agent may suggest an escalation clause that could help you win the bid. Make sure you read up on escalation clauses as they could be your ticket to success.
When the seller responds to your offer, they have three options; accept, reject, or provide a counter offer. If they accept, you can move ahead to the next step. In the event they reject the offer, you can choose to try again with a better offer.
If the seller gives you a counteroffer, it could mean they want to increase the price or change the details of the sale. You, in turn, can choose to accept, reject, or counter their counter offer.
Negotiation could go back and forth for a while, but your real estate agent will be there to deal with these discussions. If you can't get to the point where you are happy with the deal, perhaps walking away is your best option. But, hopefully, this will be resolved satisfactorily, and you can move on to getting the home inspected.
Home Inspections Are a Must
One of the steps to buying a house that should never be skipped is the home inspection. While your lender might not need to have a home inspection carried out, you should get one for your own sake. While you will spend hundreds of dollars on the inspection, it could save you a lot in the long run.
The home inspector you hire will look around the property looking for issues that could cost you should they not be discovered before closing. The inspector will look at the foundations, the plumbing, electrical systems, the roof, doors and windows, and the appliances, among other parts of the home. This should reveal any serious issues that need to be addressed.
The inspector's report will show any faults discovered, whether serious or less of a problem. You can use these findings to go back to the homeowner and negotiate further.
If the issues are too serious, like structural problems, this might be your opportunity to back out of the deal. If you have given an earnest money deposit, you should have a contingency to allow you to cancel the agreement should the inspector find big problems with the home.
Keep in mind that the purpose of a home inspection is not to present the owner a punch list to fix every minor issue in their home. The home inspection should be used to understand what you're buying and to ensure you're not buying a money pit.
Negotiating Repairs Home Inspection Repairs
Following the home inspection, you may want to have the seller fix some of the issues found. Minor problems that aren't going to be an expensive or difficult repair, should be overlooked. Major faults might mean you continue your search, but other problems could be negotiated. You have three options:
Fix the problems; you can request that the seller fixes the issues before closing.
Discount; ask the seller to reduce the price to cover the repairs.
Credits; you can ask for credits to pay for some of the fees involved in the closing.
Your buyer's agent will contact the seller's agent or the seller directly with your request. They could agree to your requirement or reject it, and if they reject, you have to decide if you still want to continue with the purchase.
You should have the option to walk away thanks to the home inspection contingency, with your earnest deposit returned.
Understand Home Appraisals When Buying a House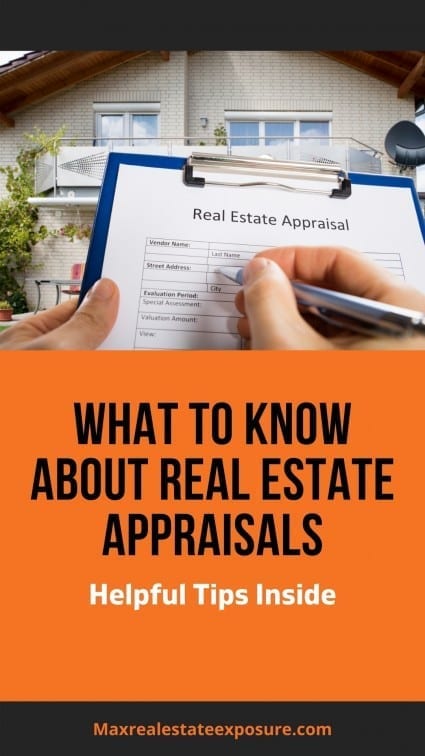 Another crucial step in buying a house is having the property appraised. When you are buying a home with the help of a mortgage, your lender will want an appraisal carried out. This will ensure that the lender isn't providing more money than the home is worth.
If the appraiser finds that the home is valued lower than your offer amount, the lender may not be willing to do the financing. Generally speaking, if you are not putting at least a 20 percent down payment the lender may have a problem with an appraisal that is lower than the purchase price.
You might be able to get funding some other way, but otherwise, you might consider contesting the valuation.
However, successfully contesting a real estate appraisal is difficult and only usually works when an error has been made by the appraiser. These problems are more likely to happen in a market where the prices are rising quickly, and the comparable sales data hasn't kept up.
When appraisals come in low a buyer can either increase their down payment to satisfy the lender or the seller can drop their price to match the appraisal. Getting a seller to do that isn't always easy either.
You should have an appraisal contingency to protect your earnest money should this happen. This allows you to walk away or agree to a lower price with the seller.
Hiring a Moving Company or Doing The Move Yourself
One of the last critical steps in buying a home will be either hiring a moving company or doing a DIY move. Most people opt for hiring movers given how grueling moving can be.
Of course, when hiring a mover you will want to make absolutely sure you do proper due diligence. The moving industry is littered with fly-by-nighters and scammers.
The guide we have provided gives you a list of all the best professional moving companies. These are the industry leaders backed by a solid reputation. If your budget doesn't allow for it, renting your own moving truck will be important. There are a number of excellent companies where you can rent your own truck.
Two of the companies we have reviewed for doing it yourself moving are the following:
U-Haul rental – you can check out our detailed guide on everything you need to know about renting a truck through U-Haul. We also have an in-depth guide on U-Haul pricing.
Home Depot truck rental – here is our review of what you should know about Home Depot truck rentals.
Other Moving Odds and Ends
When you buy a house there are so many things you need to do. It is easy for something crucial to fall through the cracks. One of those things is changing your address with the post office. You will not want to let this one slide. Weeks before your move, you'll need to do a USPS address change. We have provided an in-depth review of how to do this.
You will also want to let numerous people, groups, and businesses of your move. Here is who to notify when moving. Keep these two checklists on hand so you don't forget.
Final Walkthrough Before Closing
If everything has gone to plan, you should get the opportunity to have a final check of the home before closing. This will allow you to check if any required repairs have been completed, and that the home is in the condition it should be. The purpose of the final walk-through is to make sure the home is in the same condition it was when you made your offer.
You can use this to make sure the seller has removed all their possessions, look out for pests, and ensure everything is working correctly. If you don't find anything that is too concerning, you can continue to closing.
If there are issues found at the walkthrough and they are significant enough you may want to do an escrow holdback to ensure the seller follows their responsibilities. Speak to your attorney about an appropriate holdback amount.
Closing on Your Home Purchase
A few days before closing, your lender has to provide you with a closing disclosure. This will give you details of what you need to pay and a summary of your loan. Make sure that you check this document is correct, with the numbers similar to the loan estimate that they provided to you when you applied for the mortgage.
If there aren't any problems with the disclosure, you will be ready for your closing meeting. The closing will be the final step in buying a house. This is the point when you have to pay the closing costs and the down payment. You will have to bring a valid ID to the meeting as well as proof that you have the funds to pay the costs now due.
The paperwork needs to be signed, including a settlement statement with all the costs involved in the purchase. You will sign a mortgage note, which is a promise to pay the loan back to the lender. Then you also need to sign a deed of trust or mortgage documents to complete the paperwork.
Once this has all been completed, and everyone else has done their part, you will be the proud owner of the home. You'll get the keys, and you can prepare to move in.
Closing Thoughts on Home Buying

Hopefully, now you are clearer on how to buy a house. The process is often longer than you might wish, and things can go wrong along the way. But if you take the right steps to buy a house, and start by setting your budget, then getting preapproved, you will set yourself up to get the home you want.
Getting help from an experienced real estate agent is going to make finding the right property easier, and being clear on what you are looking for is also important. Your agent will assist you in deciding on and making an offer when you do find the home that you love.
There might be some negotiations over the price and the home inspection. But once you get through these, you will almost be at the final hurdle. A final check of the home, and you will close on the property if all the paperwork is in order. Then the home is yours.
Hopefully, this guide on buying a house has been an immense help. Feel free to reach out if you are going to be buying your first home in my area.
---
About the author: The above Real Estate information on the steps to buying a house was provided by Bill Gassett, a Nationally recognized leader in his field. Bill can be reached via email at [email protected] or by phone at 508-625-0191. Bill has helped people move in and out of many Metrowest towns for the last 34+ years.
Are you thinking of selling your home? I have a passion for Real Estate and love to share my marketing expertise!
I service Real Estate Sales in the following Metrowest MA towns: Ashland, Bellingham, Douglas, Framingham, Franklin, Grafton, Holliston, Hopkinton, Hopedale, Medway, Mendon, Milford, Millbury, Millville, Natick, Northborough, Northbridge, Shrewsbury, Southborough, Sutton, Wayland, Westborough, Whitinsville, Worcester, Upton, and Uxbridge MA.
Summary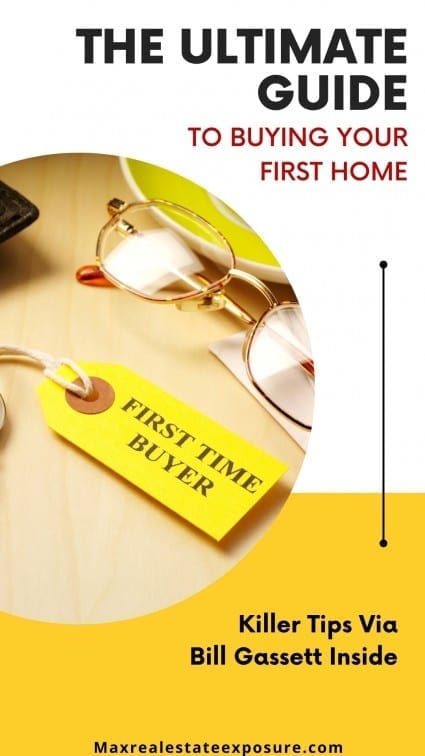 Article Name
Buying a House: Steps to Buying a Home
Description
Are you considering buying a house? See everything you need to know about the steps to buying a home. Get sound home buying tips.
Author
Publisher Name
Maximum Real Estate Exposure
Publisher Logo