Top Real Estate Agent Grafton Massachusetts

Are you thinking about buying or selling a home in Grafton? Are you looking to work with a top Grafton MA Realtor? Let my thirty years experience selling Grafton Massachusetts real estate help you make the best decisions possible!  If you have any questions on anything to do with Grafton and specifically Grafton Real Estate, please get in touch as I have nearly three decades of experience under my belt.
While there are tons of real estate agents to choose from, there are very few Realtor's in Grafton MA that have the track record of being a top producer year after year. In fact, I have been one of the top 5 RE/MAX real estate agents in New England for the last ten plus years.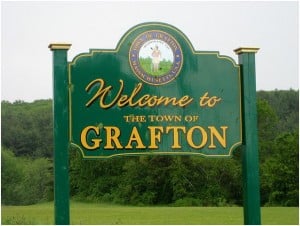 Grafton is a semi-rural town located in Worcester County, east central Massachusetts.  According to the United States Census Bureau, Grafton has a total area of 23.3 square miles and is located 30 miles west of Boston.
The zip code for Grafton is 01519.
The town is named after Charles Fitz Roy, 2nd Duke of Grafton, the son of King Charles II of England, and was incorporated on April 18, 1735.
Six villages were formed near the centers of manufacturing in Grafton including:  Grafton (center); New England Village (North Grafton); Centerville (Brigham Hill by the river); Farnumsville, Fisherville, and Saundersville (South Grafton).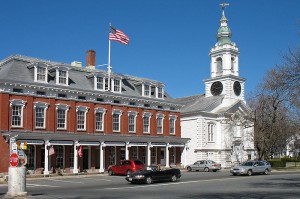 Historic highlights in the town include: the Willard House and Clock Museum, home of America's premier 18th century clock makers, and the old mill villages of New England Village and Farnumsville.
By the early 19th century, houses in the town were built along North Street, South Street, and Worcester Street.  Many wonderful examples of Greek Revival, Early American and Victorian architecture still exist today.
Grafton MA Real Estate Market
If you're in the market to buy Real Estate in Grafton, you'll find many residential options to choose from. Whether you're looking for a luxury and estate home, single-family home, condominium or maybe a short sale, I am a Grafton MA real estate agent that can help you find exactly what you're looking for!
If you are looking for an up and coming town that more and more people are finding an attractive place to live Grafton could be a great place to put down your roots. Grafton is a short distance to the city of Worcester and if you are working in Boston the commute is not all that bad either considering how much more home you get for your money. The commuter rail is here as well as decent access to major highways including the Mass Pike and Route 146.
Grafton provides a wide range of housing including your old style village colonials, standard ranches, and splits along with quite a bit of newer residential construction that has been built in the last ten years. The Grafton real estate market has in fact flourished recently because of the new construction. There are not many communities in the area where you can find new homes in the 500's and 600's. Grafton however, has thrived in this price point for new builds.
This has become a really attractive feature for those buyers who are looking specifically to customize their home and don't want to settle for a re-sale. In some of the neighboring towns like Westborough, Southborough, and Hopkinton it is nearly impossible to find new construction for under $700,000 unless it is on some scattered lot and not in a neighborhood.
You will also find an abundance of condominiums in Grafton both young and old. From small condominium neighborhoods to some much larger developments in excess of two hundred units. A couple of really popular condominium neighborhoods in town include "Hilltop Farms" which is newer and "Lordvale Acres" which is quite established.
Whether you are looking for a large development or a much tighter knit community the Grafton real estate market can accommodate your needs. This is one of the reasons why Grafton real estate agents such as myself like working the market here. You are almost never at a loss of finding something decent.
The median home value  is $331,500 with home appreciation following most of the area towns over the last year at about 3-5%. The median age of  Grafton MA Real Estate is 34 years.  Renters make up 23.81% of the population and 2.74% of houses and apartments are unoccupied (vacancy rate).
History of Grafton MA
Some of the earliest known inhabitants of the Grafton area were the Nipmuc tribe. The Nipmuc called the area Hasssanamisco, which means place of small stones. A reverend by the name of John Elliot sought out the Nipmuc to convert them to Christianity, going so far as to learn their language and create a Praying Indian village in the area in 1647. The town is fairly unique in the fact that it still has a reservation for the Nipmuc, called Hassanamessit or Hassanamisco Reservation.
The European settlers who would build the foundations for what would become Grafton did not arrive in the area until 1724, with the town being incorporated only nine years later. With the adoption of Eli Whitney Jr's cotton mill, Grafton leaped into the Industrial Revolution in full force, becoming a major player in the area and a significant contributor to the industrial output of Massachusetts.
It was 1724 when a group of men and one woman, totaling 39, requested permission to buy 7,500 acres from the Nipmuc to build a town. By 1735, the town of Grafton had been established. Only a few years later, in 1738, the common was set aside in the town.
Manufacturing History
Although Grafton now offers the type of small town charm that draws people from all across Massachusetts, the area was once home to a significant amount of manufacturing. In fact, the town was noted as an important contributor to the industrial revolution began in 1793. Grafton was home to a number of different mills used for the manufacturing of different goods. Some of these mill sites can still be found throughout the town.
Mill sites that are still seen in Grafton include:
Farnumsville – Found in South Grafton, the stone mill at this site was used for making woolens by a company named Grafton Manufacturing Co.
Fisherville – Also in South Grafton, the mills at this site were built sometime around 1829.
Upper Mill – Located in North Grafton, this mill opened in 1828.
Lower Mill – Also located in North Grafton, the mill first went into operation around 1831. This mill still manufacturers abrasives today.
Centerville – This mill site is now occupied by the A.E. Burgess Leather Company. Prior to the arrival of the leather company, the mill once handled grist, wood and blacksmithing endeavors, as well as cotton. The Centerville site is the oldest mill site in the area.
Although the intensity of manufacturing in the area has diminished considerably in recent times, Grafton was still an important place for heavy industry through the later part of the 20th century. The Unites States Air Force chose North Grafton as the location to install the largest metal forge (also the largest machine) in the world in 1955.
The Air Force installed used the 50,000-ton forge to form air craft parts for both commercial and military use. The parts needed to be exceptionally light and strong, which the forge was well-suited for. In fact, the whole undercarriage of the space shuttles were manufactured at the plant – forged out of magnesium.
Grafton, like so many U.S. towns, has moved away from its focus as a manufacturing hub.
Transportation and Commute
At around 44 miles away from Boston, the town of Grafton is a little far from the capital to be a major commuting town for Boston workers. Most of the people living in Grafton commute to Worcester, which is only 8 miles away.
Of course, there are those who are so attracted to the value of the real estate offerings in Grafton that they are willing to commute to Boston in order to get so much more real estate for their dollar. If you work in Worcester, though, you get the best of both worlds!
Even if you do not work in Boston, it is nice to have access to the city for outings, shopping and for travel by air when you need it. Real Estate agents working in Grafton understand one of the great plusses is you can get a good size home for the money yet not be too far from major cities.
Commuter rail service from Boston's South Station is provided by the MBTA with the Grafton station on its Framingham/Worcester Line.  Amtrak stations near the town include Worcester and Framingham. The nearest major airport is Boston Logan International.
The average one-way commute takes 33 minutes. 85% of commuters drive their own car alone, 7% carpool with others, 1% take mass transit and 6% work from home.
Population Statistics
As of 2011, Grafton's population is 17,737 people. Since 2000, Grafton has experienced a population growth of 19.06%. There are 793 people per square mile (population density). The median age is 38.4 compared to the US median of 36.6. 53.30% of people are married and 8.96% are divorced. The average household size is 2.49 people. 47.11% of people are married with children and 54.10% have children and are single.
Climate and Health Index
Grafton gets 45 inches of rain per year and 42 inches of snowfall. Number of days with any measurable precipitation is 114.  On average, there are 197 sunny days per year with July highs around 81 degrees and January lows around 17 degrees.
Air quality  is 38 on a scale to 100, based on ozone alert days and number of pollutants in the air. Water quality is 52 on a scale to 100.
Economy
The unemployment rate in Grafton is 7.00% with job growth at -0.71%. Future job growth over the next ten years is predicted to be 31.58%.  Grafton sales tax is 5.00% and income tax is 5.30%. Income per capita is $36,863, which includes all adults and children and the median household income is $76,520.
Population by Occupation in Grafton, MA
Management, Business, and Financial Operations 17.95%
Professional and Related Occupations 30.05%
Service 9.10%
Sales and Office 23.54%
Farming, Fishing and Forestry 0.18%
Construction, Extraction, and Maintenance 8.52%
Production, Transportation, and Material Moving 12.13%
Grafton, MA Public Schools
The town is served by Grafton Public Schools.  Their goal is to "prepare all students to be life long learners and responsible citizens." Real Estate agents in Grafton MA understand there is a solid school system.  Public schools include:
Grafton Elementary
North Grafton Elementary
South Grafton Elementary
Grafton Middle
Grafton High
Colleges/Universities with over 2000 Students Nearby
College of the Holy Cross – about 7 miles in Worcester, MA
Clark University – about 8 miles in Worcester, MA
Worcester Polytechnic Institute – about 8 miles in Worcester, MA
Worcester State College – about 9 miles in Worcester, MA
Assumption College – about 9 miles in Worcester, MA
Quinsigamond Community College – about 9 miles in Worcester, MA
Framingham State College – about 15 miles in Framingham, MA
Educational Statistics
2 yr College Grad. 9.22%
4 yr College Grad. 26.76%
Graduate Degrees 14.13%
High School Grads. 93.36%
Hospitals/Medical Centers Closest to Grafton in Worcester County, MA
Fairlawn Rehab Hospital
Westborough State Hospital
Saint Vincent Hospital
Clinton Hospital
Baystate Mary Lane Hospital
Nashoba Valley Medical Center
Adcare Hospital of Worcester
UMass Mem-Marlborough Hospital
MetroWest Medical Center
Wing Mem Hosp & Med Centers
UMass Memorial Medical Center
Hubbard Regional Hospital
Heywood Hospital
Emerson Hospital
Worcester State Hospital
Harrington Memorial Hospital
Landmark Medical Center
Milford Regional Medical Center
Day Kimball Hospital
Athol Memorial Hospital
Grafton Massachusetts Realtor®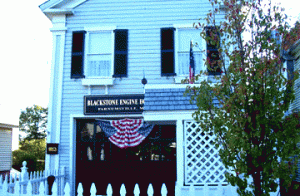 If you're thinking about selling your home, condo or other Grafton MA Real Estate, I would love to help you make the sale a pleasant and memorable experience.
When selling a home the real estate agent you work with can make or break the success of the transaction. While going through the process of interviewing Realtor's there should be a number of important things you look for when selecting a Grafton real estate agent.
Important factors for selecting a Grafton Realtor to work with include:
Their past track record of success.
What is there list price to sale price ratio.
What is there average days on market for the homes they are selling.
These statistics will tell you a lot about the Realtor's past performance. In addition to stats you also want to know that the real estate agent is a good communicator. A good way to determine this is to see how quickly they respond back to you before you hire them whether it is an email or return phone call.
While putting a SOLD sign on your Grafton home is my #1 goal, I also expect to make you feel like selling your home was not a stressful experience!
I would welcome the opportunity to discuss why I am a well respected Grafton Realtor who has been servicing homeowners here for years. My specialty is putting my clients properties in the lime light online.
There are no other Realtor's in Grafton MA who have the extensive online exposure found here through social media integration or search engine optimized results! If you are planning on selling your home, internet marketing is one of my passions. There are not many Realtor's who do what it takes to make your home seem like it is "featured" everywhere.
Your property will be found in all the top places that most buyer's would be searching for Grafton homes for sale, including this website which is highly indexed by Google and other search engines. The idea of great real estate marketing does not consist of putting a for sale sign in your yard and into the Multiple Listing Service (MLS).
As far as Real Estate advertising goes, you will find that I do things that other Realtor's do not, including spending time on social media and search engine optimization. Seeing your home featured in Facebook, Pinterest, Google Plus, Linkedin and Twitter to name a few, are the norm, not the exception.
We live in a world that has become dominated by social media. It is an important part of the business to be featuring real estate in these channels. I can honestly say there is not a single Grafton real estate agent who has anywhere near the online following.
Additional things that help us stand out include exceptional photography from a high end camera, vivid descriptions describing all the best features of your home, along with a video tour that will be found in Youtube, Realtor.com, Zillow, Trulia, and MLS.
If you are relocating to Grafton and need a good buyers agent I would be happy to assist with that as well. You will find a variety of residential properties to choose from to fit your lifestyle budget and needs. Whether you are looking to purchase an affordable in town village colonial or an executive home, let me be your guide to the Real Estate market as a top Grafton MA real estate agent.
A few of my accomplishments that I am proud of include:
Graduated with B.S. in Marketing and Management Northeastern University  Boston, MA. An Active participant in the Cooperative Education Program.
Full time Realtor for past 30 years servicing Metrowest MA including being a top Grafton Massachusetts real estate agent.
Member of National Association of Realtors & Greater Boston Real Estate Board.
Prior to joining RE/MAX in 1996 was one of the top real estate agents in MA for the Prudential Real Estate.
Have been ranked one of the top 5 RE/MAX agents in Massachusetts each year, for thirteen out of the past fourteen years.
 #1 agent at RE/MAX Executive Realty – a six office company with over 135 agents. RE/MAX Executive  Realty is one of the largest RE/MAX company's in Massachusetts with offices in Hopkinton, Holliston, Medfield, Grafton, Marlborough and Franklin.

Elected to RE/MAX Hall of Fame.
RE/MAX Lifetime Achievement award.
Have been ranked as high as #26 RE/MAX agent in the United States.
Featured in Who's Who In Real Estate.

In 2012 was the #1 RE/MAX Realtor in all of New England.

In 2013 was the #1 RE/MAX Realtor in Massachusetts.
In 2015 was the #5 RE/MAX Real Estate agent in New England.
In 2016 was the #3 RE/MAX Real Estate agent in New England.
I have been listing and selling homes in and around Grafton and other Metrowest Massachusetts towns for the last 30+ years.   Call or send me an email so we can discuss how I can best serve your Grafton Real Estate needs!
Bill Gassett ~ Realtor Grafton MA
RE/MAX Executive Realty
68 Worcester Street, Grafton MA 01536
Phone: 508.625.0191
Fax: 508.435.5550
Email: billgassett@remaxexec.com
Connect with Bill's Grafton Real Estate agent profile on Google+
To see all Grafton MA homes for sale click the link provided below.
Map of Grafton, Massachusetts
See all Real estate in the city of Grafton.
(all data current as of 2/22/2018)
Listing information deemed reliable but not guaranteed. Read full disclaimer.
One of the things that make the above Grafton Real Estate market attractive is the wide selection of properties you have to choose from. Need a top producing Real Estate Agent for Grafton MA? Please get in touch!