Check For Potential Issues When Buying Your First House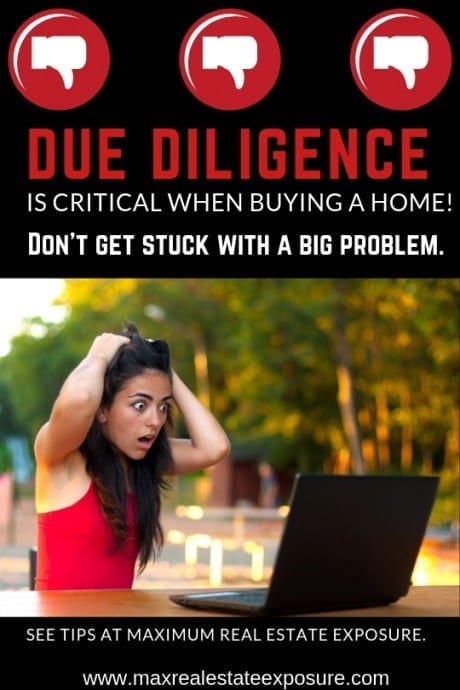 If you are a first-time home buyer, you are probably doing all the research you can to ensure you don't make any mistakes. The homework you are doing now is extremely important, because there is a lot that goes into buying a home—which means you have a lot to learn in what is probably a relatively short amount of time.
You want to do your best to be informed, so you can make a decision that you will not regret.
Once you sign the paperwork and hand over the money, the home is yours. But what if there are problems you only notice afterward? Well, in most cases you are stuck with what you've got.
While it is possible to go back to a seller and file a lawsuit, doing so is expensive, time-consuming and rarely worth the trouble unless you have a rock-solid legal reason for doing so. For most buyers, there is no rewind button.
To avoid finding yourself in a situation where you need a tall glass or whisky or other favorite choice, you need to do your due diligence. As the buyer, you are responsible for ensuring that the home you purchase is of the quality you require and suitable for you and your loved ones.
Fortunately, there are steps you can take that will help you avoid buyer's remorse. Keep in mind one of the roles of an exceptional buyer's agent is to help you with these things. They should be your confidant and trusted advisor throughout the transaction.
It is one of the reasons I often speak about the value of having a buyer's agent and rejecting dual agency where you have nobody in your corner. Never underestimate the value of an outstanding real estate agent!
Due diligence when buying a house is critical whether you are a first time buyer or not. Here is what you need to know:
A Home Inspection is Paramount!
After you have committed to the home, your due diligence is certainly not done.One of the "contingencies" in most real estate purchase contracts is to have the home inspected. The inspection will be one of your last opportunities to make sure you are buying a sound property.
You'll definitely want to have the home inspected by a licensed home inspector and not one of your relatives "friends". But you need to understand that home inspectors are only human. They can miss problems.
You need to realize that the home inspector is only looking for things that need to be repaired or replaced—useful information, for sure, but not all the information you want to make an informed decision.
Here are some tips for picking a home inspector that will increase the odds you are satisfied. Remember that the home inspector works for you and only you. If you are unsure about anything with the condition of the property make sure you ask the inspector questions.
While the home inspection is a major step in the due diligence process, there is a lot more you can do.Please also realize there is more to checking out a property than just a general home inspection. Here are some other things you may want to research:
Read on to learn about what buyer's due diligence means for you as a first-time buyer.
First Time Buyer's Due Diligence—Tips for Avoiding Buyer's Remorse
1. Know how disclosure laws work.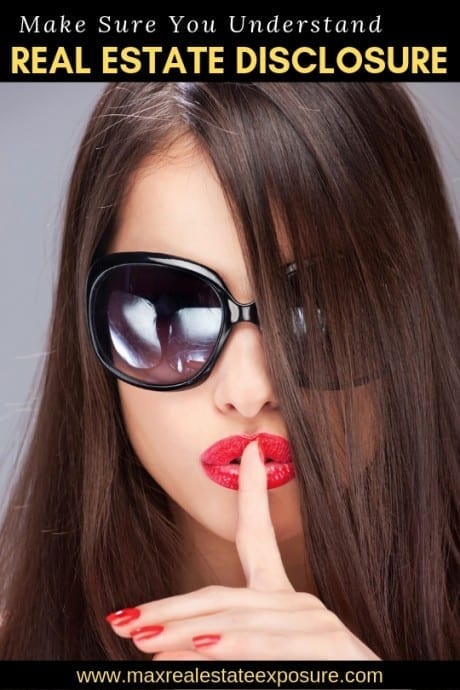 A major part of a home buyer's due diligence is getting their questions answered. Every state has its own real estate disclosure laws. You should read the disclosure laws of your state and consult with a real estate lawyer and/or your real estate agent if you have any questions about what your state's disclosure laws mean.
In many states, disclosure laws require that sellers disclose any tangible home defects that they are aware of. Tangible defects are problems that you can see and touch—like problems with the foundation, electrical system, plumbing, roof, etc.
Sellers that are following the law will disclose tangible defects, but only the defects they are aware of.
Disclosure laws don't work the same in every state which is why it is important to understand how the work in your locale. For example, in Massachusetts sellers are not required to disclose know defects with their property. This is what's know as caveat emptor or "let the buyer beware."
Sellers do have to answer questions honestly from a buyer. So if a buyer asks if there have been any leaks in the roof, the seller must be truthful. Otherwise they could be sued and lose.
Many homeowners are not aware of all the defects in their home. They may have bought the property decades ago. Whatever issues were present when they bought the home may have been fixed or may have been forgotten.
Many new issues may have sprung up. The many components of a home can wear out with time and use. This is why getting the property inspected is a necessity because you need a third party to come in and tell you what is wrong.
Tangible issues are typically covered by disclosure laws—but intangible issues are less likely to be covered. Things like stigma, such as if someone died in the home, are not necessarily going to be covered by the law.
You need to ask specific questions if you want specific answers about intangible issues. Was anyone every murdered in the home? Did anyone commit suicide? Do people report paranormal activity in the home? If you want to know, you will need to ask.
2. Google The Address of The Property
Using Google is one of the best tools for due diligence on anything. You can certainly Google the address of any property and see if anything unusual comes up. Look for any news that has impacted or could impact the home in the future.
In fact, this is one of the best ways to vet a real estate agent while you're at it.
Google can be your best friend when doing your due diligence on a property.
Click To Tweet
3. Request and review the seller's disclosure statement.
In many states a seller's disclosure statement is a requirement when selling a home. The disclosure statement lets a buyer understand what the seller knows and doesn't know about their property. You may or may not be handed a disclosure statement by the seller's agent. If not, ask for one. Make sure you read it carefully. If you are unsure about anything, ask questions.
4. Have a talk with the building department.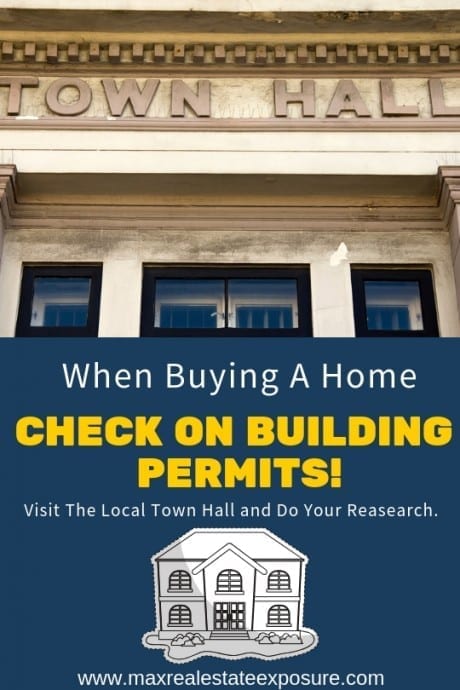 The building department in your city or town will probably have knowledge about the home you are buying. They might be able to tell you about issues that will have an impact on the value of the property.
The building department will also have information about permits related to renovations for the home. You'll want to make sure all required permits were pulled by the seller. While selling real estate for the past thirty-two years, I've come to realize just how many homeowners fail to pull required permits.
As a buyer you want to make sure you have the required city permits. If not it could become your problem when it comes time to sell. While most towns will allow for permits to be done once a violations is discovered, some will not.
While it is rare, the town of Grafton Massachusetts will now make you rip out work you did without a permit. Yes, you are ready this correctly.
Can you imagine finishing your basement without a permit and then having the town ask you to rip it out? Well, that is exactly what Grafton is now doing. A mistake like this could cost tens of thousands or dollars, if not more!
5. Talk to the neighbors.
The neighbors may have information about the property and the neighborhood that you want to know now before you buy. You could learn something that changes your perspective on owning and living in the property.
One of the important aspects of buying a home is learning all you can about the neighborhood. Those who live there already are a great resource.
6. Check the parking.
Try to park your car(s) at the property, whatever that entails. See if your vehicle fits in the garage or parking space. Try parking at different times of the day or different days of the week, especially if you are stuck with street parking.
Make sure you are okay with the parking situation before you commit.
7. Determine if there are any encroachments on the land.
Does a structure look to be too close to the property line? It is possible that the neighbors or another party are currently encroaching on the property. They may have built a storage shed that crosses the property line, for instance. Your lender should be sending out someone who will be doing a survey of the property. If you are paying cash there is no mechanism for this to happen.
Settling encroachment issues before you buy is important because they can be much harder to settle after you are the owner.
8. Speak with the police department.
The local police can be a great resource when buying a home. You can ask the local police department about crime in the area where the home is located. The police may even be able to print out a report on the neighborhood.
Keep in mind in most neighborhood there are going to be minor nuisances. It's the big stuff you want to be concerned about.
9. Examine the Homeowners Association (HOA) closely.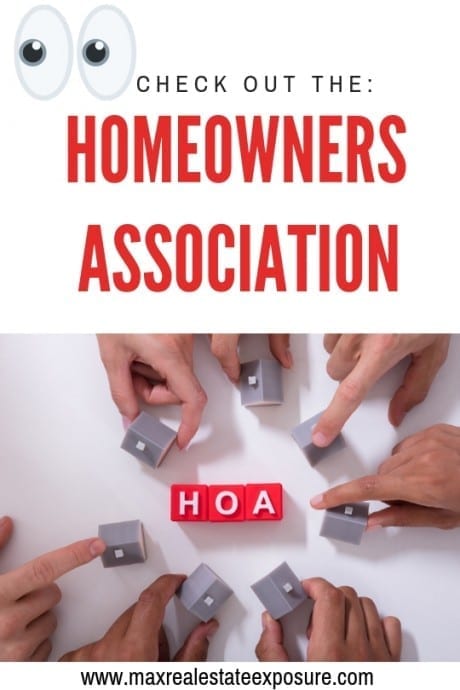 If you are buying a condo or a townhouse, you are probably going to be dealing with an HOA for the entire time you own the property. You definitely want to verify that it is an organization you want to be a part of—or at least one that you can tolerate.
It is worthwhile to meet the management company and the trustees to discuss the way they do things and any plans they may have.
Even if you do not spend too much time meeting the managers of the HOA, you need to review the rules of the association and the financial statements to understand what you are getting into.
Over the years, I have encountered many people who have lived in single family home and downsized into a condo. Quite a few times the couples were disappointed as they did not realize how different condo life could be.
Here are some things to consider before buying into an HOA.
10. Learn about how the property is zoned.
Zoning officials can tell you about what your property can be used for and what adjacent properties can be used for. It can be helpful to know if your neighbor's property can be used for commercial purposes, for example.
You can also check with the town hall to make sure there are no proposals in place to change the local zoning. Every so often this can happen. You might be buying a property for the ideal setting only to find out it will be changing drastically.
11. Check the National Sex Offender Registry.
If you have kids, you might want to check the National Sex Offender Registry. Anyone can search the registry to learn about sex offenders that are registered in their area. If you want to be sure there are not any sex offenders where you are buying, you should definitely check the registry.
Disclosure of sex offenders can vary so do your homework.
12. Visit the property at different times.
Parking is not the only thing that can change at different times of day and different days of the week. You can check how traffic is in the area, what kind of people are hanging out at different times and see what your commute will be like.
Some properties might have little traffic or noise during the weekend but are completely different during the week or rush hour.
13. Get an insurance quote (or multiple quotes).
You can learn about what your insurance premium will cost ahead of time. Get several quotes to see what you are going to be paying. See how you can save money on home insurance. You might want to start with the folks who currently insure your car.
Bundling auto and home insurance is one of the best ways of saving the most money.
Final Recap
Doing your due diligence is a critical aspect of buying a home. Use your real estate agent as both a sounding board as well as someone who will help do important research. Make sure you are comfortable with anything you discover. The last thing you want is buyer's remorse.
Once you own the property don't do anything that will make the home harder to sell or bring down the value. At some point in the future you will become the seller.
Additional Helpful Home Buying Resources
Use these additional resources to make the best decisions when you are buying a home.
---
About the Author: The above Real Estate information on due diligence for home buyers: what you need to check was provided by Bill Gassett, a Nationally recognized leader in his field. Bill can be reached via email at [email protected] or by phone at 508-625-0191. Bill has helped people move in and out of many Metrowest towns for the last 32+ years.
Are you thinking of selling your home? I have a passion for Real Estate and love to share my marketing expertise!
I service Real Estate sales in the following Metrowest MA towns: Ashland, Bellingham, Douglas, Framingham, Franklin, Grafton, Holliston, Hopkinton, Hopedale, Medway, Mendon, Milford, Millbury, Millville, Natick, Northborough, Northbridge, Shrewsbury, Southborough, Sutton, Wayland, Westborough, Whitinsville, Worcester, Upton and Uxbridge MA.