Westborough Real Estate Agents Community Guide

The following information is provided by top Westborough MA Realtor, Bill Gassett of RE/MAX Executive Realty. If you have any questions on Westborough MA Real Estate or anything to do with the town, please get in touch as I have been selling here for the past thirty years!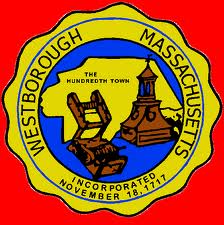 The town of Westborough, also known as 'Westboro,' is located in Central Massachusetts about 37.5 miles west of Boston and 12 miles east of Worcester.
According to the United States Census Bureau, the town has a total area of 21.6 square miles, of which 20.5 square miles is land and 1.1 square miles is water.
The ZIP code for Westboro is 01581.
Westborough is governed under the New England open town meeting system.  Towns adjacent to Westboro include  Grafton, Hopkinton, Northborough, Shrewsbury, Southborough and Upton.
Incorporated in Massachusetts on November 18, 1717, Westborough has grown from a settlement of orchards and dairies into a dynamic community with a healthy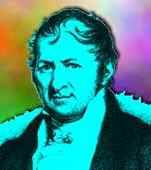 mix of residences and industry.
The town's most famous native is Eli Whitney Jr., inventor of the cotton gin in 1795 after graduating from Yale. In 1798, Whitney introduced mass production and changed the face of the industry in the nation at his Whitney Arms Company in New Haven, Connecticut.
The Public Library is a member of the Central and Western Massachusetts Resource Sharing network (C/W MARS) and offers a wide range of programs such as book discussion groups, public speakers, and activities for kids.
Westborough is located at the intersection of the Massachusetts Turnpike (I90) and  Route 495, providing an easily accessible location for residents and businesses alike. These two highways are considered the "crossroads" of New England as they allow you to get to just about anywhere you would like to go!
Westborough is an attractive town for many home buyers because it combines the small-town feel that so many people are looking for with a location that still works for commuting. There are only around 18,000 people as of the last census, which means that you can get to know your neighbors and quickly become comfortable with your town. At the same time, it is only a little over 45 minutes to drive to Boston and about a half hour drive to Worcester.
The town was named on Money Magazine's list of Best Places to live twice and Westborough High School was ranked #18 in Boston Magazine's 2010 list of Top Massachusetts Public High Schools. Real Estate agents working in Westborough MA understand this is a major reason for relocating here!
Real Estate Westborough MA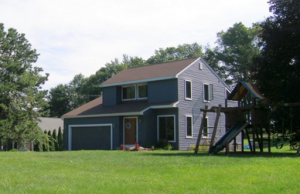 If you are considering purchasing real estate in town, you will find many residential options to choose from. Whether you're looking for a single-family home, townhome or luxury executive property, I am a Real Estate agent servicing Westborough MA that can help you find exactly what you are in the market for!
What you will find here in town as far as real estate goes is a wide variety of housing stock. There are affordable village colonials under two hundred fifty thousand dollars all the way up to multi-million dollar homes. There are a few condominium neighborhoods in town but most of them are north of the median price point for housing stock. In other words, most of the townhomes you will find in town are what would best be described as middle to upper end. There are very few affordable condo units relatively speaking when compared to other area towns.
The vast majority off all Westborough real estate falls between the four hundred to six hundred fifty thousand price point.
One of the real strong suites of real estate in Westborough are the charming "subdivision" type neighborhoods. There are a number of quality neighborhoods in town that have been built by local craftsman, as well as some well-known national builders such as Toll Brothers. The town saw tremendous growth through the late 1980′s through the early part of the 2000′s.
While the housing stock is darn good, the schools and central location are what keeps the town in high demand. In addition, the fact that Route 9 runs through town and provides a plethora of shopping opportunities does not hurt either.
Often times this can be a deciding factor when people are looking to purchase here. Many people also include Southborough and Hopkinton at the top of the list as well. There is no question the town is a great place to raise a family!
History of Westborough
The area where Westborough now stands has been a popular crossroads for humans for a very long time. Evidence exists that prehistoric people traveled the Assabet and Sudbury Rivers around 7,000 BC. The Nipmuc Indians frequented the area from at least 1200 to 1600 AD, seeking fish and game.
The trails used by the Nipmuc were used by John Oldham, an early English explorer that wandered the area in search of quality land for agriculture in 1633. Less than 50 years later, the first families had built homes by Lake Chauncy – which was located in the western borough of Marlborough.
Westborough gained the distinction of becoming the 100th town to be incorporated into Massachusetts, in 1717. At the time of incorporation, there were only 27 families in the area, but those numbers would soon grow. Farms became larger, mills were built on the river and the town expanded.
Westborough was able to take advantage of the improvements in transportation options, first with the improvement of the route going from Boston to Worcester – a route that went through Westborough – and then altered in 1824 when a steam train started traveling through the center of town.
Even before the train came, Westborough was already making its mark in the state and the country due to the incredible work of native son Eli Whitney, Jr. Responsible for the invention of the cotton gin and for demonstrating the effectiveness of mass production through Whitney Arms Company, his legacy can still be seen in modern manufacturing.
The cotton gin is considered an important invention in relation to the Industrial Revolution and did much to influence the economy of the country. But Whitney did not stop with the cotton gin, he also went on to build an arms manufacturing company that set the standard for mass production, a standard other companies would adopt.
Today a number of important businesses continue to maintain a presence in Westborough, including Bose Corporation, AstraZeneca, Proteon, EMC Corporation, Dover Electric and more. American Superconductor has its global headquarters in Westborough as well.
A Family Oriented Community
In my work as one of the leading real estate agents in Westborough, Massachusetts, I frequently have clients who are searching for an ideal place to start or raise a family. The town stands out in this regard for a number of reasons, particularly for its school system and its dedication to the education of its young people. School Matters, a part of Standard and Poors that reviews schools across the U.S., ranked the Westborough Public School system as one of the better school systems in the state in 2004/2005. Most Real Estate agents in Westborough will tell you this tradition has continued for the last ten plus years.
Using data from the MCAS reading and math tests, School Matters determined that Westborough students were regularly scoring above other similar school districts, year after year. This is in spite of the fact that the state gives a lower amount of funding to the town than it does many other towns. The town is working with the state to adjust the funding levels to increase funding, which would likely improve the performance of the students even more.
Beyond the schools, Westborough also supports families in other ways. The town library, which has been in operation since 1857, spent over $800,000 on its public library, which comes out to around $45 per person. The town also maintains a number of open spaces, parks and recreational areas for enjoyment and exercise, including many bodies of water – Mill Pond, Lake Hoccomocco and Lake Chauncy among them. Lake Chauncy offers fishing, boating, swimming and a public beach when the weather is warm enough.
In addition to the education and exercise opportunities offered at home, the location of Westborough also makes it an excellent jumping off point for higher education opportunities. Numerous vocational schools and higher education institutions are within relatively close proximity to Westborough, including some of the best schools in the country.
Finding or Selling A Home In Westborough
When you are looking for a home for your family, you need a Westborough MA real estate agent that knows his or her way around the town and the housing market. I have helped numerous buyers to find ideal homes to start and/or raise a family, and I understand the specific concerns that you probably have in your housing choice.
I can help you find a home that meets the criteria of you and your family, including homes in the best neighborhoods in Westborough for families. Let me know your requirements and I should be able to find the perfect home for you.
If you are selling a home, I have cutting edge marketing techniques that very few Westborough Massachusetts agents are utilizing!
Westborough Housing & Population Statistics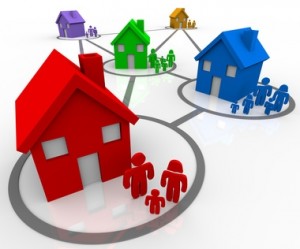 The median home value is $320,700 with home appreciation at -2.15% over the last year. The median age of Westborough Real Estate is 72 years.  Renters make up 41.58% of the population and 4.04% of houses and apartments are unoccupied (vacancy rate).
As of 2011, Westborough's population was 18,000 plus people and there are 1,839 people per square mile (population density). Since 2000, the town has experienced a population growth of -11.71%. The median age is 42.4.  43.94% of the people are married and 10.51% are divorced.  The average household size is 2.17 people. 45.43% of people are married with children and 56.74% have children and are single.
Economy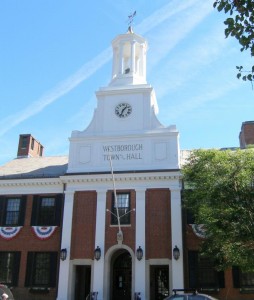 Westborough has been home to diversified manufacturing, ranging from straw hats, sleighs and boots in the past to computer and telecommunications equipment today.
The town has also emerged as an important regional center for office development, with 35% of its employment devoted to the service sector.
Industries located within Westboro town limits include  AstraZenec, Dover Electric, Proteon, Genzyme, EMC Corporation, IBM, PFPC, the US Headquarters of National Grid USA, Bose Corporation and the global headquarters of American Superconductor.
The unemployment rate is 6.00%, with job growth of 0.62%. Future job growth over the next ten years is predicted to be around 35.24%.  The sales tax rate is 5.00% and income tax is 5.30%.  Income per capita is $35,292, which includes all adults and children. The median household income is $64,707.
Population by Occupation
Management, Business, and Financial Operations 14.46%
Professional and Related Occupations 33.17%
Service 11.49%
Sales and Office 22.43%
Construction, Extraction, and Maintenance 9.31%
Production, Transportation, and Material Moving 8.61%
Climate and Weather
The town gets 46 inches and 56 inches of snowfall per year.  A number of days with any measurable precipitation is 88.  On average, there are 201 sunny days per year with July highs around 81 degrees and January lows around of 15 degrees.
Public Schools Westborough MA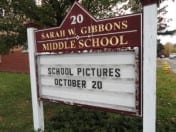 The town is served by Westborough Public School system which is considered exceptional. Real Estate agents in Westborough understand the schools are one of the big draws. There are three elementary schools, two middle schools, and one high school. Public Schools include:
Hastings Elementary School – 111 East Main Street
Armstrong Elementary School – 18 Fisher Street
Annie E. Fales Elementary School – 50 Eli Whitney Street
Mill Pond School – 6 Olde Hickory Path
Sarah W. Gibbons Middle School – 20 Fisher Street
Westborough High School – 90 West Main Street
Colleges/Universities with over 2000 Students nearby Westborough
Framingham State College -Framingham
Worcester Polytechnic Institute – Worcester
Quinsigamond Community College – Worcester
College of the Holy Cross – Worcester
Clark University – Worcester
Assumption College – Worcester
Worcester State College – Worcester
Educational Statistics
2 yr College Grad. 7.84%
4 yr College Grad. 25.55%
Graduate Degrees 16.08%
High School Grads. 90.95%
Hospitals/Medical Centers in Worcester County, MA
Fairlawn Rehab Hospital
Westborough State Hospital
Saint Vincent Hospital
Clinton Hospital
Baystate MaryLane Hospital
Nashoba Valley Medical Center
Adcare Hospital of Worcester
UMass Mem-MarlboroughHospital
Metrowest Medical Center
Wing Mem Hosp & Med Centers
UMass Memorial Medical Center
Hubbard Regional Hospital
Milford Regional Medical Center
Heywood Hospital
Emerson Hospital
Worcester State Hospital
Harrington Memorial Hospital
Landmark Medical Center
Day Kimball Hospital
Transportation and Commute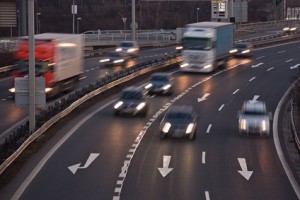 Amtrak stations near Westborough include  Worcester (10 miles) and Framingham (11 miles).  The town currently does not provide any public transportation apart from public school buses and free transportation for senior citizens. Logan International Airport serves the town. The nearest commuter rail is in adjacent Southboro MA.
The average one-way commute takes 29 minutes. 81% of commuters drive their own car alone, 6% carpool with others, 1% take mass transit and 9% work from home.
Climate & Weather
The town gets 46 inches and 56 inches of snowfall per year.  A number of days with any measurable precipitation is 88.  On average, there are 201 sunny days per year with July highs around 81 degrees and January lows around of 15 degrees.
Westborough MA Restaurants
There are a plethora of great restaurants with numerous choices along Route 9 as well as other parts of town. Below is a sampling of some of the best-known places to eat.
Important Town Websites
Westborough Massachusetts Realtor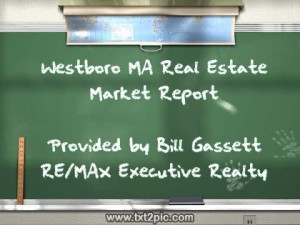 If you're thinking about selling your home, condo or other Westborough Massachusetts Real Estate, give me the opportunity to help make the sale a smooth and stress-free experience.
When you go about hiring a Realtor there should be a number of important considerations, including the Realtors past track record of success, important statistical data such as the list price to sale price ratios/average days on market, along with their communication and marketing skills. While putting a SOLD rider on your lawn is my #1 goal, I also expect to make you feel like selling your home was not an ordeal!
I would welcome the chance to discuss why I am one of the top Westborough Mass Real Estate agents and how I put my client's homes where buyers find them online.
There are no other Realtors in Westborough MA who are providing the type and level of online exposure found here through an integration of social media and search engine optimized results! If you are planning on selling your home, internet marketing is vital and one of the foundations of my business plan.
Without question, internet marketing is one of my specialties. There are not many Realtors who do what it takes to make your home seem like it is "featured" everywhere.
Your home will be found in all the top places that most buyers would be searching for Westborough homes for sale, including Maximum Real Estate Exposure which is highly indexed by Google and other search engines. The thought process of great real estate marketing goes well beyond putting a for sale sign in your yard and listing on the Multiple Listing Service (MLS). These are the things every Realtor does.
I take great pride in preparing the marketing for my client's homes. When it comes to Real Estate advertising, you will find that I do things that other Realtors do not including spending time on social media and search engine optimization. Seeing your home featured in Facebook, Google Plus, Linkedin and Twitter to name a few are the norm, not the exception. The marketing of your home actually takes days to complete!
Additional things that help us stand out include exceptional photography from a high-end camera, vivid descriptions describing all the best features and amenities of your home, along with a video tour that will be found on Youtube, Realtor.com, Zillow, Trulia, and MLS.
If you are in the market to buy, you will find a variety of residential options to choose from to fit your lifestyle and budget needs. Whether you are looking to purchase an affordable in town village colonial or an executive home, let me be your guide to the Real Estate market as an educated buyer's agent.
A few of my accomplishments that I am proud of include:
Graduated with B.S. in Marketing and Management Northeastern University Boston, MA. An active participant in the Cooperative Education Program.
Full-time Realtor for past 30 years servicing Metrowest MA, including Westboro MA.
Member of National Association of Realtors & Greater Boston Real Estate Board.
Prior to joining RE/MAX in 1996 was one of the top agents in MA for the Prudential Real Estate.
Have been ranked one of the top 5 RE/MAX agents in Massachusetts each year, for thirteen out of the past fourteen years.
#1 agent at RE/MAX Executive Realty – a six office company with over 135 agents. RE/MAX Executive  Realty is one of the largest RE/MAX company's in Massachusetts with offices in Hopkinton, Holliston, Medfield, Grafton, Marlborough and Franklin.
Elected to RE/MAX Hall of Fame.
RE/MAX Lifetime Achievement award.
Have been ranked as high as #19 RE/MAX agent in the United States.
Featured in Who's Who In Real Estate.

In 2012-2013 was the #1 RE/MAX Realtor in all of New England.

In 2015 was the #5 RE/MAX Real Estate agent in New England.
In 2016 was the #1 RE/MAX Real Estate agent in New England.
I have been listing and selling homes in and around Metrowest Massachusetts for the last 30+ years.  Call or send me an email so we can discuss how I can best serve your needs as a top Westborough Massachusetts Real Estate agent!
Bill Gassett ~ Realtor Westborough MA
RE/MAX Executive Realty
22 South St #203, Hopkinton MA 01748
Phone: 508.625-0191
Fax: 508.435.5550
Email: billgassett@remaxexec.com
Connect with Bill's Westborough Real Estate agent profile on Google+
To see all Westborough MA homes for sale click the link provided below.
Map of Westborough (Westboro), Massachusetts
See all Real estate in the city of Westborough.
(all data current as of 2/23/2018)
Listing information deemed reliable but not guaranteed. Read full disclaimer.
The above Westborough Real Estate is one of the reasons why the town will continue to be popular for many years to come. If you need a Realtor in Westborough Massachusetts, I would love the opportunity to provide assistance.