Massachusetts Home Sale Preparation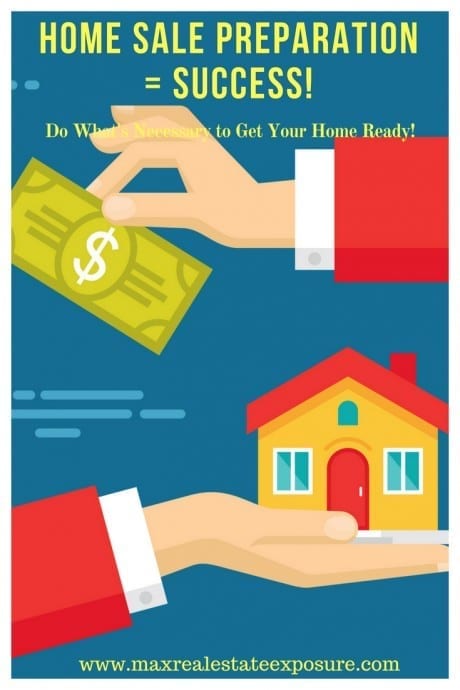 Massachusetts home staging is an important aspect of selling a home today. With lots of competition for buyers it is those homes that leave a lasting impression on a buyer in a good way that end up selling quicker and for more money!
One of the more critical items today when selling a Massachusetts home is the first impression a buyer gets when they not only walk through the front door but approach the home from the street.
Homes today that are in less than stellar condition suffer greatly when it comes time for a buyer to make an offer. Even in Real Estate markets that heavily favor sellers, buyers are not forgiving when it comes to a homes appearance. If the home shows neglect buyers will pass more often than not.
They want a turn-key home and frankly if yours isn't one of them they have choices! Staging a home has become a more important element in Real Estate success.
Back in the good ole days of the Real Estate market from the mid 1990′s until the mid 2000′s preparing and possible staging a home for sale was not as necessary as it is today. Every home seller today has stiff competition from homeowners who are paying attention to what it takes to sell a home quickly and for the most money!
Competition makes it far more critical for your home to be in top shape when the property gets listed for sale. When real estate markets turn to favor buyer – forget about being lackadaisical.
In a buyers market those that are looking at your home are far less forgiving. It is easy for buyers to be choosy because the inventory levels have grown.
Massachusetts homes that are not in great condition can take a severe price beating in this environment. There are far fewer buyers today who are interested in spending the time and energy fixing up a homes myriad of issues.
One of the things you hear mentioned quite a bit in Real Estate circles is "curb appeal". First impressions are a critical factor when you are selling a home.
Given that the first thing a buyer looks at when they visit your property is the yard and the exterior of the home, making sure that it is at least presentable is a must.
Don't be confused by the word "staging" and think that means bringing in all sorts of fancy furniture for your home. While this is an aspect of home staging a vacant home, for the majority of people home staging means making your home looks it's best!
Also keep in mind that not every home needs staging. Some homeowners place too much emphasis on staging, while ignoring other more important aspects of selling their home such as pricing correctly, selecting the best real estate agent and getting the most bang for your marketing buck!
Here are some tips for minimal money that will help to facilitate a more timely sale:
Exterior Home Staging Tips
Please realize that a home buyer will almost ALWAYS estimate higher for making repairs than the actual cost for these improvements.  You will spend far less money to do these things before the home goes on the market than letting a buyer try to renegotiate after a home inspection.
Interior Home Sale Staging Tips



Use these tips to help stage the interior of your Massachusetts home!
Having your Massachusetts home staged and looking it's best both inside and out will absolutely make a difference.
The home sale video below offers additional home staging and preparation tips. The video does an excellent job of pointing out the things that are necessary to prepare a home for sale. Don't overlook how important staging a Massachusetts home can be to the success of a timely transaction with less headaches for you!
While preparing your home to be ready for the market don't forget how critical it is top pick a top Metrowest MA Realtor who will price your home properly and then market the heck out of it!
Never forget how important it is to have proper home staging for your Massachusetts home. Keeping these things in mind will put your on the right track to a timely and pain free sale!
Other home staging  resources:
Use these additional home staging resources to make smart decisions when selling your home.
---
The above Real Estate information on Massachusetts home staging was provided by Bill Gassett, a Nationally recognized leader in his field. Bill can be reached via email at [email protected] or by phone at 508-625-0191. Bill has helped people move in and out of many Metrowest towns for the last 31+ Years.
Are you thinking of selling your home? I have a passion for Real Estate and love to share my marketing expertise!
I service Real Estate sales in the following Metrowest MA towns: Ashland, Bellingham, Douglas, Framingham, Franklin, Grafton, Holliston, Hopkinton, Hopedale, Medway, Mendon, Milford, Millbury, Millville, Northborough, Northbridge, Shrewsbury, Southborough, Sutton, Wayland, Westborough, Whitinsville, Worcester, Upton and Uxbridge MA.
Connect with Bill's Metrowest Real Estate profile on Google+