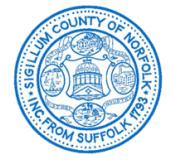 Norfolk County, located in Massachusetts, is the 28th highest-income county in the nation and the wealthiest county in the state. The county was named after Norfolk, England and means "northern folk."
According to the 2000 census, Norfolk County has a total area of 443.94 square miles, of which 399.58 square miles is land and 44.35 square miles is water.
Adjacent counties to Norfolk County include: Middlesex County (northwest), Suffolk County (north), Plymouth County (southeast), Bristol County (south), Providence County, Rhode Island (southwest) and Worcester County (west).
As of 2011, the population of Norfolk County is 660,302 people. Since 2000, it has experienced a population growth of 1.54%.
The median home value in Norfolk County is $387,500 with home appreciation at 0.20% over the last year. The median age of Norfolk County real estate is 51 years. Renters make up 28.45% of the county's population and 3.64% of houses and apartments are unoccupied.
As the wealthiest county in Massachusetts, Norfolk County is a popular location for those looking to purchase a high-quality home. However, the income of those residing in the county is not the only thing of interest. Norfolk County is special for its history, its location and its ability to produce Presidents of the United States.
Things to know about Norfolk County
History – As far as counties in Massachusetts go, Norfolk County is not that old. It was not actually designated as a county until 1793, when Governor John Hancock signed the legislation to make it so. Nearby Suffolk County was were the majority of the towns newly found in Norfolk County originally resided. Boston – the main city in Suffolk County and the most powerful in the state – decided to annex back some of the towns that were pulled into Norfolk County. This resulted in Roxbury and Dorchester returning to Suffolk County. Hull and Hingham were also part of the Norfolk County legislation, but the towns petitioned to stay in Suffolk County and were successful in having the decision repealed.
Presidents – Norfolk County is special in its ability to give birth to future Presidents of the United States. A total of four Presidents have been produced from Norfolk County – John Adams, John Quincy Adams, John F. Kennedy and George H.W. Bush. This has led some to refer to the county as the "County of Presidents."
Income – The income level of some towns in Norfolk County, and in the county as a whole, has been remarked upon by many. Some of the towns in Norfolk County are particularly noteworthy. Dover has a per capita income of $82,800, with a median family income of $200,735. Granted, the population is only 5,564, but the income level is impressive.
The next highest income level is found in the town of Wellesley with a population of 27,818. The per capita income of Wellesley is $65,394, with a median family income of $175,156.
Location – Norfolk County is located in a prime spot – directly adjacent to Suffolk County and in ideal proximity to Boston. All of the wealth that is generated in Boston results in individuals and families that want to get out of the city but still remain close enough to have easy access to all the city has to offer. Norfolk County has proven a major draw to a number of people looking for a good life without the hassle of living directly in Boston.
Real estate – In spite of the statistics indicating that Norfolk County is the wealthiest in the state of Massachusetts, it is a mistake to imagine that everyone in the county is living in a mansion or luxurious villa. While there are certainly an abundance of fine homes only affordable to those with substantial budgets, there are also properties available that fit the more modest incomes of the middle class. These homes exist in Norfolk County. However, it may be difficult to find exactly what you need if you try to do it all on your own.
Purchasing a home in Norfolk County – no matter what your budget is – requires experience in the local market and an understanding of how things work in this very special county. Opportunities come up that can result in tremendous deals, but without a good realtor working for you the chance of you discovering them are minimal. Luck may play a part, but strategic house hunting is far more likely to get you the home you want at a price you can afford.
If you are interested in finding a home in Norfolk County, start by finding a real estate agent you trust. He or she can explain the current housing market and show you how to get what you want in a home.
Norfolk County Massachusetts – Towns and cities include:
Avon
Braintree
Brookline
Canton
Cohasset
Dedham
Dover
Foxborough
Holbrook
Medfield
Millis
Milton
Needham
Norfolk
Norwood
Plainville
Quincy
Randolph
Sharon
Stoughton
Walpole
Wellesley
Westwood
Weymouth
Wrentham
Norfolk Massachusetts Real Estate Expert
If you're thinking about selling your home, condo or other Norfolk County Massachusetts real estate, allow me to help make the transaction a smooth and pleasant experience. If you're in the market to buy real estate in Norfolk County Massachusetts, you'll find a variety of residential options to choose from to fit your lifestyle budget and needs.
Whether you're looking to buy or sell real estate in Norfolk County Massachusetts, my goal is to provide expert advice and exceptional customer service utilizing the latest, cutting-edge Internet marketing technology available.
A few of my accomplishments that I am proud of include:
Graduated with B.S. in Marketing and Management Northeastern University Boston, MA. Active participant in the Cooperative Education Program.
Full time Realtor for past 27 years servicing Metrowest MA, based in Hopkinton, MA.
Member of National Association of Realtors & Greater Boston Real Estate Board.
Prior to joining RE/MAX in 1996 was one of the top agents in MA for the Prudential Real Estate.
Have been ranked one of the top 5 RE/MAX agents in Massachusetts each year, for thirteen out of the past fourteen years.
#1 agent at RE/MAX Executive Realty – a five office company with over 120 agents. RE/MAX Executive Realty is one of the largest RE/MAX company's in Massachusetts with offices in Hopkinton, Holliston, Medfield, Grafton, and Franklin.
Elected to RE/MAX Hall of Fame.
RE/MAX Lifetime Achievement award.
Have been ranked as high as #26 RE/MAX agent in the United States.
Featured in Who's Who In Real Estate.
The #1 RE/MAX agent in Massachusetts for 2013.
I have been listing and selling homes in and around Metrowest Massachusetts for the last 27+ years. Call or send me an email so we can discuss how I can best serve your Norfolk County Massachusetts real estate needs!
Bill Gassett
RE/MAX Executive Realty
22 South St #203, Hopkinton MA 01748
Phone: 508.625.0191
Fax: 508.435.5550
Email: [email protected]
Connect with Bill's Norfolk County Real Estate profile on Google+
Map of Norfolk County, Massachusetts