Real Estate Agents Guide To Millbury Massachusetts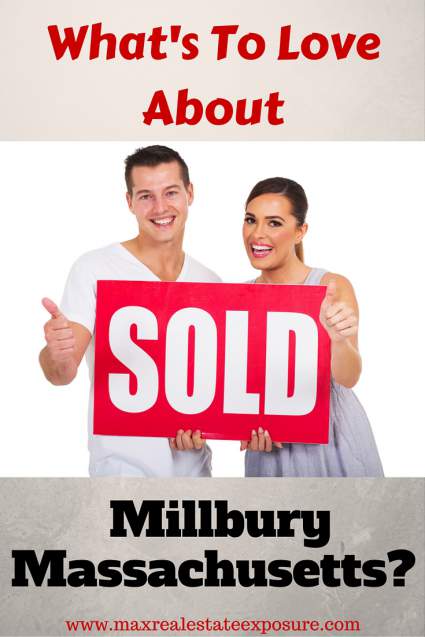 Learn everything there is to know about the Real Estate market from top Millbury MA Realtor, Bill Gassett of RE/MAX Executive Realty. If you have any questions about anything to do with Millbury and specifically Millbury Real Estate, please let me know. I've been selling in and around town for over 30 years. I am very familiar with the area and the real estate options here. There are not many Realtors in Millbury with a track record as a top producer, year after year.
Located in Worcester County, Massachusetts, the town of Millbury has a population of 13,261 as of the last census in 2010. Millbury is around 45 miles from Boston and only six miles from Worcester. Millbury is the town furthest north in the Blackstone River Valley, an area famous for its part in the U.S. Industrial Revolution. You can find Millbury where I-90 – or the Mass Pike – meets Route 145.
The United States Census Bureau lists the total area of Millbury at 16.3 square miles. Of that area, 15.7 square miles is land and the other 0.5 square miles is water. The drainage from the town flows into the Blackstone River.
Next to Millbury you will find Auburn in the east, Grafton Mass in the west, Sutton in the south and Worcester right to the north.
While the town has a rich history as a mill village, recently it has been involved in new developments like the multi-million dollar improvements to the highways in the area. These improvements include a new exit on the Mass Pike that offers an easy route to both Providence and Worcester.
In the last ten years, the new Shoppes at Blackstone Valley also opened up, giving residents access to all the shopping and dining opportunities they could ask for, including an impressive new cinema. Most Millbury Massachusetts Real Estate agents understand this was a huge improvement for those living in the area.
History of Millbury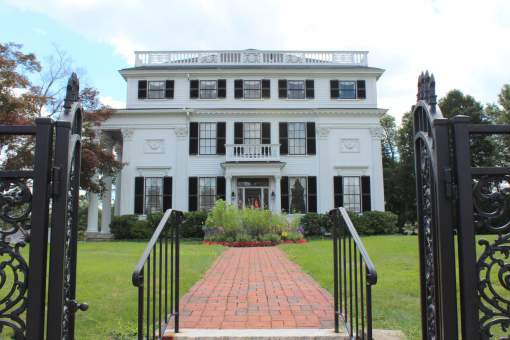 To understand the Millbury of today, it is important to have a grasp on the history of the town and where it falls in the development of Massachusetts and the U.S. as a whole. White settlers first arrived in the area in 1716, but it was nearly another hundred years before the town became officially incorporated, in 1813. Because of its location near the Blackstone River, it became an ideal spot for the development of manufacturing. The river provided the power to start a number of mills for textiles and other products.
The first mill of note was built by John Singletary, who opened his manufacturing business on Singletary Brook in 1735. The Singletary Brook was a simple stream flowing out of the larger Singletary Lake, evidence of how easy it was to harness the power of flowing water to build a business. The S&D Spinning mill, another mill started by Singletary in 1753, is actually still in operation. It is considered one of the oldest mills to be in continuous operation in the country. You will see a picture of the mill in various town images, particularly the Town Seal.
A little after John Singletary established his mills, the Waters brothers decided to create their own business empire in the late 18th century. Asa Waters II and Elijah Waters opened several mills along the Blackstone River to create goods such as sawmill saws and firearms. The brothers did quite well for themselves, and you can still see evidence of their wealth in the town when you go view the Asa Waters Mansion – Asa's extravagant house that he built in 1832, which is still standing and today is considered a town icon.
Millbury experienced its fair share of difficulties as time moved on. In the 1970s there were a number of disasters that shook the town, including the explosion of a propane plant out on Route 146 and several fires that tore through important buildings like the town hall.
Most recently, the town celebrated its 200-year mark with a Bicentennial celebration in 2013.
What's The Millbury Real Estate Market Like?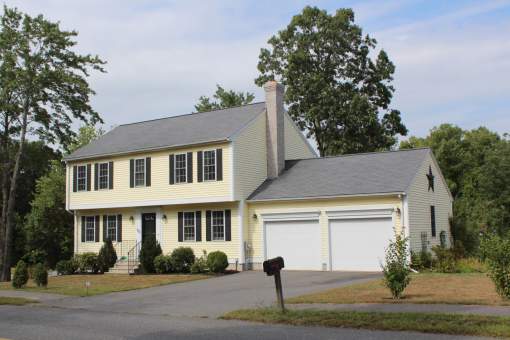 The housing in Millbury offers a little for everyone. You can find single-family homes as well as townhouses and apartments. There are also a number of larger, executive-style homes and a fair number of older, impressive historical homes. What you will notice as you start looking at homes in Millbury is that there is a lot to choose from. Whatever your budget, chances are you can find something that will work for you.
One of the great benefits of house shopping in Millbury is that the location makes it easier to find great values. Because it is far enough from the Boston area that many of the professionals in the city do not want to make the commute, the housing stock has avoided becoming overpriced due to demand from buyers with deep pockets. While there are certainly many fine homes and even some mini mansions, the ability to get more for your money really makes the town stand out.
There are also new housing developments going up in Millbury in response to the recent highway developments and the building of the Shoppes at Blackstone Valley. So if you are in the market for something new, you also have options.
In fact, one of the hottest neighborhoods in town is a new development known as Casa Verde. This neighborhood is being developed by a well-respected builder, Taniel Bedrosian. These new homes are relatively affordable for new construction with prices starting at a modest $313,900 and going up to around $400,000. There are 6 different models that people shopping for a home in town can choose from. The homes range in size from just over 1600 square feet to almost 2700 square feet.
The main thing to remember when shopping for homes in Millbury is that you can find incredible values here, but only if you know where to look. As a Millbury MA real estate agent, with nearly three decades of experience buying and selling homes in town, I have the experience and skills you need to find exactly the house you are looking for. From my extensive network of fellow Realtors to my proven negotiating abilities, I am an excellent resource when you want to get the most house for the money. You can certainly buy a house without a Real Estate agent, but the chances of getting the best deals when you go it alone are pretty slim.
Housing And Population Statistics
Millbury has experienced some growth, as evidenced by the difference in census numbers from 2000 to 2010. In 2000 there were 12,784 people living in the town. In 2010, there were 13,261. The growth can likely be attributed to the increasing appeal of smaller towns to those who are working in the larger cities, as well as the draw that the highway improvements and commercial developments have created.
The 2000 census stated that there were 5,109 housing units with 4,927 households. Of those households, around 30% had children under 18 living in them. Around 55% were occupied by married couples.
The median income was $51,415 for a household. For a family income, the median was $62,564.
These figures indicate that Millbury is fairly average for a small Massachusetts town. The incomes are about average for the area, as are the statistics related to children and married couples.
Education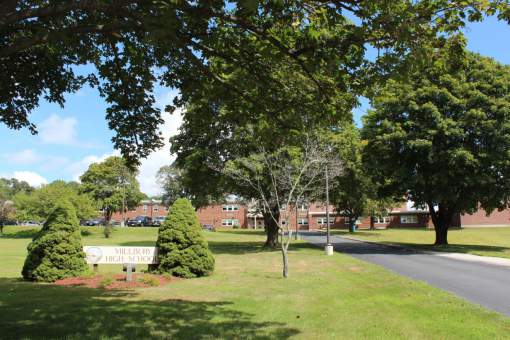 The public schools in Millbury are part of the Millbury Public Schools school district, which has around 2,000 students educated in three separate schools. The schools are:
Like most small towns, students in Millbury have the advantages of smaller class sizes and more one-on-one interaction time with their teachers. The benefits of this kind of arrangement cannot be overstated, and help explain why so many parents want to move to smaller towns for a quality of life and education.
An additional benefit of living in this area is that it is relatively close to hundreds of higher education opportunities. Children can easily enjoy both a quality basic education as well as any type of higher education that appeals to them and their families, including vocational schools, colleges, universities and more. When you consider that a student could attend everything from a technical school to an ivy league university, all within driving distance of home, it is easy to see the appeal of the area for parents interested in education.
The Millbury public library is also worth talking about, as it has been around since 1864. The town spent 1.15% of its budget on the library in 2008.
The Shoppes At Blackstone Valley
It is hard to talk about Millbury these days without mentioning the Shoppes at Blackstone Valley. This shopping area, built in 2004, is one of the great draws of the area for both residents in town and people from nearby towns and cities. The Shoppes feature a number of stores and dining options, including:
Shopping
American Eagle Outfitters
GameStop
Gap
Banana Republic
Barnes & Noble
Best Buy
GNC
Claire's
LOFT
Marshalls
Payless ShoeSource
Sprint
Target
Lane Bryant
Guitar Center
Dining
Applebees
Cold Stone Creamery
Feng Asian Bistro
Longhorn Steakhouse
Panera Bread
Red Robin
Uno Chicago Grill
Qdoba Mexican Grill
Entertainment
Cinema de Lux – a new 14-screen cinema that features state of the art sound and digital projection.
Real Estate agents in Millbury understand the shopping complex is one of the many popular attractions in town!
Millbury And Commuting
Millbury is a surprisingly short distance from Worcester, one of the major cities in Massachusetts and home to a great number of employment opportunities. It is easy to reach anything in Worcester with only a short drive from Millbury.
For those wanting to go to the Boston area, the drive is about an hour on I-90, possibly less if there is no traffic. You can also take the train, as another means of getting to Boston. With the advantages that come from living in Millbury, the hour commute may be worthwhile. There are other smaller towns closer to Boston, however, which I can also talk to you about if you are interested in buying a home with a reasonable commute time.
Millbury And Raising A Family
One of the main questions I get from home buyers is about family. They want to know if the town they are interested in is a good place to raise a family. I believe there is little doubt that Millbury is an ideal location for raising children. The small population, good schools and access to great higher education opportunities make it an easy sell for anyone interested in starting or raising a family.
If you are looking for a home in the area, I can help you find it. I have helped thousands of clients over the course of my career to find the right home for their family lifestyle – one in a good location, close to good schools and big enough to accommodate the needs of them and their children. If a family-friendly home and town are your priority, I am the Millbury Realtor you need. Just let me know your criteria for a home and a neighborhood, and I will use my considerable resources to make sure you get exactly what you are looking for.
Realtor®
Millbury Massachusetts

  8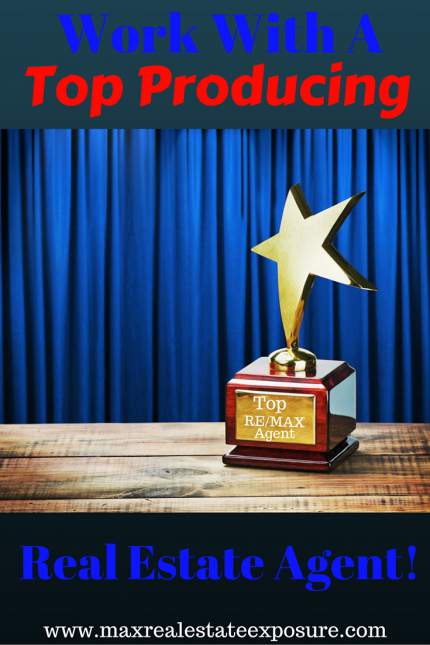 If you are in the process of selling your home, condo or other Millbury MA Real Estate, I would love to help you make the sale a pleasant and memorable experience.
When selling a home or condo the Millbury real estate agent you work with can make or break the success of the sale. When going through the process of interviewing a real estate agents there should be a number of critical items you look for. Criteria for choosing a Millbury Realtor should include their past track record of success, how well they do statistically including their list price to sale price ratio and average days on the market.
These real estate statistics will tell you a lot about the real estate agent's past performance levels. In addition to stats you also want to know that you Millbury real estate agent is a good communicator. An excellent way to figure this out is to see how quickly they respond back to you before you hire them, whether by email or return phone call.
While putting a SOLD sign on your Millbury property is my top goal, I also expect to make you feel like selling your home was not a stressful experience!
I would welcome the opportunity to discuss why I am a well respected Real Estate agent for Millbury, who has been servicing homeowners here for almost thirty years. My specialty is putting my client's properties in the spotlight online.
There are no other Realtor's in Millbury MA who have the extensive online exposure found here through social media integration or search engine optimized results! If you are planning on selling your home, internet marketing is one of my passions. There are not many Real Estate agents who do what it takes to make your home seem like it is "featured" everywhere.
Your property will be found in all the top places that most buyers would be searching for Millbury homes for sale, including this website which is highly indexed by Google and other search engines. The idea of great real estate marketing does not consist of putting a for sale sign in your yard and into the Multiple Listing Service (MLS).
As far as Real Estate advertising goes, you will find that I do things that other Realtor's do not, including spending time on social media and search engine optimization. Seeing your home featured on Facebook, Pinterest, Google Plus, Linkedin and Twitter to name a few, are the norm, not the exception. We live in a world that has become dominated by social media. It is an important part of a business to be featuring real estate in these channels. I can honestly say there are no other Millbury real estate agents who have anywhere near the online following.
Additional things that help us stand out include exceptional photography from a high-end camera, vivid descriptions describing all the best features of your home, along with a video tour that will be found on Youtube, Realtor.com, Zillow, Trulia, and MLS.
If you are relocating to Millbury and need a good buyers agent I would be happy to assist with that as well. You will find a variety of residential properties to choose from to fit your lifestyle budget and needs. Whether you are looking to purchase an affordable in town village colonial or an executive home, let me be your guide to the market as a top Millbury Mass real estate agent.
A few of my accomplishments that I am proud of include:
Graduated with B.S. in Marketing and Management Northeastern University  Boston, MA. An active participant in the Cooperative Education Program.
Full-time Realtor for past 30 years servicing Metrowest MA including being a top Millbury Massachusetts real estate agent.
Member of National Association of Realtors & Greater Boston Real Estate Board.
Prior to joining RE/MAX in 1996 was one of the top real estate agents in MA for the Prudential Real Estate.
Have been ranked one of the top 5 RE/MAX agents in Massachusetts each year, for thirteen out of the past fourteen years.
 #1 agent at RE/MAX Executive Realty – a six office company with over 130 agents. RE/MAX Executive Realty is one of the largest RE/MAX company's in Massachusetts with offices in Hopkinton Mass, Holliston Mass, Medfield, Grafton, Marlborough and Franklin Mass.

Elected to RE/MAX Hall of Fame.
RE/MAX Lifetime Achievement award.
Have been ranked as high as #26 RE/MAX agent in the United States.
Featured in Who's Who In Real Estate.
In 2012 was the #1 RE/MAX Realtor in all of New England.
In 2013 was the #1 RE/MAX Realtor in Massachusetts.
In 2015 was the #5 RE/MAX Real Estate agent in New England.
In 2016 was the #3 RE/MAX Real Estate agent in New England.
I have been listing and selling homes in and around Metrowest Massachusetts for the last 30+ years.   Call or send me an email so we can discuss how I can best serve your Millbury Real Estate needs!
Bill Gassett ~ Realtor Millbury MA
RE/MAX Executive Realty
68 Worcester Street, Grafton MA 01536
Phone: 508.625.0191
Fax: 508.435.5550
Email: billgassett@remaxexec.com
Connect with Bill's Millbury Real Estate profile on Google+
Map of Millbury MA
See Fresh Millbury Massachusetts Real Estate Listings
See all Real estate in the city of Millbury.
(all data current as of 2/20/2018)
Listing information deemed reliable but not guaranteed. Read full disclaimer.
Don't forget if you need a top Millbury Real Estate agent get in touch!