USPS Mail Forwarding – What You Need to Know
Are you going to be changing your address? One of the things that many buyers and sellers research is how to forward their mail with the post office. You have so many things to think about when moving – your moving date, hiring movers, turning off and setting up utilities, new school district – the list goes on and on.
One task that can get lost in the shuffle is making sure your mail is forwarded by the United States Postal Service (USPS). Learning how to send your mail when you move is obviously a critical step. There are multiple ways to accomplish this task, but it can still be a little tedious to figure it all out and get it done.
In the past, I have written on who to notify your address has changed. After buying or selling a home, it is one of the most essential things you can do to ensure you get your mail in a timely fashion. The resource provides some of the usual groups of people you will want to know, along with numerous other organizations you might not think about.
Here is the low down on how you can get your mail forwarded by the USPS and what you should expect as you go through the process. Changing your mailing address early is one of the best tips you'll receive when relocating.
Which form should you use when forwarding your mail?
There are several different options when you want to forward your mail with various forms for different situations. The three primary forms you can choose from are:
Individual. When there is only one of you or only one person that needs to have their mail forwarded, this is the form that you want to choose. You can also use this form if you have multiple people in the household that are moving to different locations, like if you are living with roommates and are moving to your own place. Just fill out the Individual Change of Address Form, and you should be all set to have your mail forwarded.
Family. Filling out an individual form for each member of your family would be tedious – and it turns out also unnecessary since you can just fill out the Family Change of Address form to take care of the forwarding for all of your family's mail. Keep in mind that you all need to share the same last name, and you all need to be moving to the same location for this form to work for you.
Business. The USPS requires businesses to use a particular form to change their addresses, so you will need to loo for the Business Change of Address form if you are a business. You need to be authorized to forward mail for the company – so you don't have to be the owner, but you do need to have the right to have the mail sent. Here is what you need to know about the USPS business change of address.
It will be well worth your time to review the most frequently asked questions about changing your address with the USPS. It is loaded with pertinent information on getting your mailing address changed.
Changing Your Address With The IRS
One of the most crucial entities that need to be notified of your address change is the internal revenue service. For an individual changing an address, you should use form 8822, and for a business, it will be form 8822-B. Put the IRS at the top of your list when filling out address change forms.
Are these forms available online?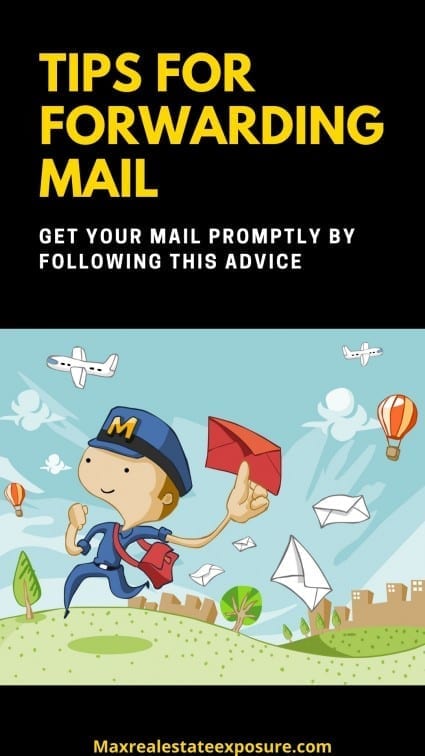 In the old days, you used to have to visit a post office location to get a form to request mail forwarding. Today, most people find their forms online. A quick internet search will show you different mail forwarding results – but you don't need to get your form through a third party.
You can simply visit one of the above moving references to find all of your mail forwarding options in one place.
The only downside to using the online method instead of going into the post office for the form is that the online option charges you $1 to access the form. If you get the document from the post office, you don't have to pay anything – however, you do have to complete the form and return it to the post office, but you can do that by dropping it in your mailbox after you have filled it out.
Can you change your address ahead of your move?
Yes! Actually, it's an excellent idea to get your change of address form submitted ahead of time because it gives the postal service the time to make the changes necessary to forward your mail.
When you complete your change of address form, you can fill in your intended moving date – labeled as the date to start forwarding – so that you can have them begin delivering the mail at a specific time frame.
Remember that the service is not perfect, and there is some logistical work involved, so you may not see your mail begin forwarding until a few days after your intended moving date. Doing your address change early with the USPS is one of the best pieces of advice I can give you.
Working as a real estate agent, I get to see first hand how often former owners get vital mail sent to their previous address. Quite frequently, I am asked by the new owner to provide a forwarding address. If the address change procedure were followed earlier, it would cut down on this happening.
How quickly can you start mail forwarding?
Mail forwarding is not an instant service, either. It takes some time for the USPS to make the necessary changes to begin forwarding your mail to the new address – somewhere around 7-10 postal days. To be safe, you are best off trying to get your forwarding request in two weeks before you need the mail to start forwarding.
If you try to submit a form that says you want the mail to start forwarding the same day, the next day, or anytime before ten postal days, you are only going to be disappointed. Sure, they may manage to start the forwarding sooner, but you shouldn't bet on it.
Do you get a confirmation that your request was received?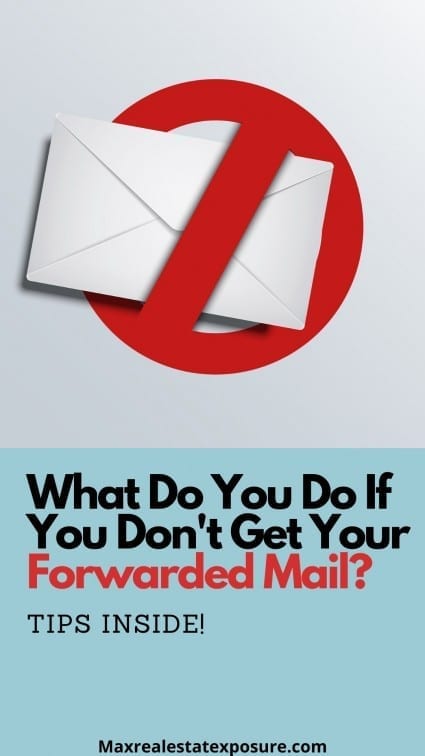 You will get a confirmation in the form of a Move Validation letter when you have fulfilled the request process for mail forwarding. After you have submitted your completed change of address form, the post office will process that form and then automatically ship out a Move Validation letter to your current address to let you know that they got your request.
As stated before, it can take up to 10 postal days to have the form processed by the USPS. Once they have completed the processing, they will mail another document, the USPS Customer Notification Letter or Welcome Kit, to your new address.
The letter will contain a confirmation code that you can use to check the status of your mail forwarding and to edit your forwarding request as needed in the future. The letter also includes information about moving services and a variety of coupons for you to use when setting up your new home.
Remember that if you made all of your mail forwarding requests online, then you will also get an email confirming the receipt of your online application. The email will approve your request and give you a confirmation code.
What do you do if you haven't gotten your mail like you were supposed to?
Say you submitted your request form two weeks ago, but you discover your mail is not being forwarded by the post office. What do you do to fix the problem? Fortunately, the solution should be pretty straightforward. Just take a trip to your local post office and tell them about your problem. You will want to bring a photo ID with you so that you can prove your identity.
Changing your address with the post office is supposed to be a breeze but occasionally there can be glitches.
How long does mail forwarding last?
Mail forwarding from the USPS is an excellent service and costs you nothing – aside from possibly a dollar if you fill out your form online. But all good things must come to an end, and mail forwarding is no exception. Most of your mail will be forwarded by the USPS for a full year. Most, but not all. Things like magazines and newspapers will only be sent for 60 days.
The idea behind having mail forwarding expire is that the USPS wants you to update your mailing address with everyone, so they don't have to go to the extra effort of forwarding your mail forever. It can be easy to let updating your addresses go by the wayside, though, so they will notify you that they are ending your mail forwarding before they stop it.
The best thing to do is to update your mailing address with everyone you can think of as soon as you get settled into your new home.
What About Premium Forwarding Service?
Has a friend or relative told you about the premium forwarding mail service? Instead of having your mail sent using regular mail forwarding, you can opt for what's known as Premium Forwarding Service Residential. It's a temporary service that can be used for up to one year.
To use premium forwarding, you pay a one-time enrollment fee, along with weekly charges after that. By paying for this service, the USPS will hold your mail, packing it all up, and ship it to you each week via Priority Mail® service.
The cost of this premium service is $20.15 when you enroll in person or $18.15 if it is done online. After that, the charge is $20.10 for each week you continue to use the service. When having the post office forward your mail this in an option you might want to explore.
Video on How to Change Your Address With The Post Office
Do you prefer to watch a video? See this helpful overview on how to forward mail.
More Moving Advice Worth Reviewing
Moving is one of the most challenging parts of buying or selling a home. When you don't prepare for your move correctly, the stress levels can go skyrocketing. The references below will provide valuable guidance throughout the process of moving. Educate yourself so you'll have a much smoother moving experience.
Final Thoughts on Forwarding Your Mail With The Post Office
Hopefully, the information provided on how to forward your mail with the post office has been helpful. Getting your mailing address and mail squared away is one of the most crucial steps in completing the moving process. Make sure you start this exercise as early as you can.
---
About the author: The above Real Estate information on how to forward mail was provided by Bill Gassett, a Nationally recognized leader in his field. Bill can be reached via email at [email protected] or by phone at 508-625-0191. Bill has helped people move in and out of many Metrowest towns for the last 33+ years.
Are you thinking of selling your home? I have a passion for Real Estate and love to share my marketing expertise!
I service Real Estate Sales in the following Metrowest MA towns: Ashland, Bellingham, Douglas, Framingham, Franklin, Grafton, Holliston, Hopkinton, Hopedale, Medway, Mendon, Milford, Millbury, Millville, Natick, Northborough, Northbridge, Shrewsbury, Southborough, Sutton, Wayland, Westborough, Whitinsville, Worcester, Upton, and Uxbridge MA.
Summary
Article Name
How to Forward Mail With The USPS
Description
Would you like to learn how to forward mail with the USPS? See what you need to know about changing your mailing address so you continue to get your mail.
Author
Publisher Name
Maximum Real Estate Exposure
Publisher Logo