Realtors Guide to Holliston MA Real Estate

The following information is provided by top Holliston MA Realtor, Bill Gassett of RE/MAX Executive Realty. If you have any questions on Holliston and specifically Real Estate, please get in touch! As a top producing Holliston real estate agent for nearly three decades, I understand why this community is a special place to live!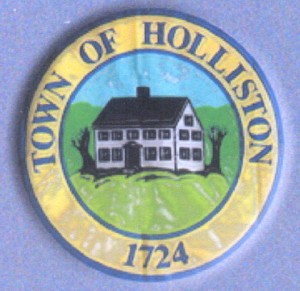 Holliston is a town in Middlesex County, Massachusetts, in the Greater Boston area and is part of the region known as Metrowest.  According to the United States Census Bureau, the town has a total area of 19.0 square miles.
The town is located in eastern Massachusetts and bordered by Sherborn on the east; Millis on the south; Medway on the south; Milford on the west; Hopkinton on the west;  and Ashland on the north.  Holliston is the only town in Middlesex County that borders both Norfolk and Worcester Counties.
The name was taken in honor of Thomas Hollis, Esq. of London, England, a benefactor of Harvard College.
The town was once the largest producer of shoes in the US and many of the shoe factories have been lost by fires and other problems. Competition from overseas shoe factories is mostly to blame for the loss of the industry.
Once populated by factories and farms up until the latter part of the nineteenth century, Holliston has now transformed itself into a bedroom community for Boston and Route 128 (the technology belt).
Holliston is a town known for its quaint Town Center that includes:  numerous antique shops, boutiques, a public library and town hall and several white steeple churches.
There is a nice, small town-like feel and is a great place to buy a home and raise a family!
Holliston Massachusetts Real Estate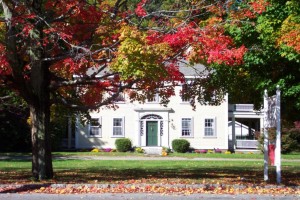 If you are in the market to buy Real Estate or thinking about relocating, you'll find many residential options to choose from. Whether you're looking for a luxury upper-end home, tradition single-family, or a townhouse condo, I am a Holliston MA Realtor that can help you find exactly what you're looking for!
The Real Estate market much like many other Metrowest communities went through a correction that started in the Spring of 2005. Prior years were marked by a rapid increase in market values. Since 2005 home values steadily declined throughout the area until about the middle of 2012 when inventory levels started to drop. The Real Estate market in 2013 was far more stable with many housing pockets showing appreciation. The trend has continued into 2014 and the Holliston real estate market has followed right along with it.
Holliston has a mix of housing from the antique village colonials which can mostly be found in the section of town known as "Mudville" just outside of town center, to executive style developments scattered throughout the town to a couple of nice townhouse neighborhoods. One of the townhouse neighborhoods carries some fame as a famous place in American history.
"Balancing Rock" which is an over 55 active adult community was once visited by George Washington in 1789. As the story goes Washington led his entourage from Boston to New York via what is now Route 16 which runs through the center of town. There is a large rock that balances precariously on another rock hence the name of the neighborhood.
Washington wrote in his diary the road in Holliston that would eventually be honored with his name, "an indifferent road, diversified by good and bad land, cultivated and in woods, some high barren, others low, wet and piney." In his travels when confronted with "Balancing Rock," Washington and his cohorts took the opportunity to have some fun and tried their best to tip the rock over. According to stories, the General himself, after being quite amused, added his muscle in an attempt to push the rock off its natural pedestal. Washington's efforts and those of many others over the years have been unsuccessful as Balancing Rock still stands today.
The bulk of the real estate inventory in town is between the $300,000 to $500,000 price point. A couple of neighborhoods that are well known include "The Queens" which has a mix of housing including New York Colonials, Ranches, Splits, and Capes. There is also "Willowgate Rise" which offers your typical four bedrooms, 2.5 bath colonial. There are also a few very nice executive style neighborhoods with homes in the $600,000 plus price point. For the most part, Holliston's housing stock is older than some of the other surrounding area towns such as Hopkinton and Medway. The town remains is a great place to raise a family due to its excellent school system and athletic programs. Holliston real estate agents understand why this is a great community worth researching.
Housing & Population Statistics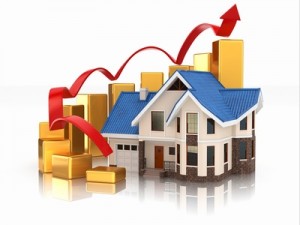 The median home value is $375,800.  Home appreciation is -0.02% over the last year. The median age of Holliston real estate is 44 years.  Renters make up 11.39% of the population and 2.14% of houses and apartments are unoccupied (vacancy rate).
As of 2011, Holliston's population is 14,013 people.  Since 2000, the town  has had a population growth of 1.51 percent. There are 745 people per square mile (population density). The average household size  is 2.86 people.  53.73% of people are married with children and 57.29% have children and are single.
Climate in Holliston
Holliston gets 46 inches of rain and 48 inches of snowfall per year. A number of days with any measurable precipitation is 121.  On average, there are 198 sunny days per year with July highs around 84 degrees and January lows around 14 degrees.
Economy
The unemployment rate in Holliston is 5.70% with job growth at 0.51%. Future job growth over the next ten years  is predicted to be 35.32%.  The sales tax rate is 5.00% and the income tax is 5.30%.  Income per capita is $44,768, which includes all adults and children. The median household income is $102,851.
Population by Occupation
Management, Business, and Financial Operations 23.13%
Professional and Related Occupations 35.14%
Service 7.28%
Sales and Office 22.60%
Farming, Fishing, and Forestry 0.11%
Construction, Extraction, and Maintenance 7.64%
Production, Transportation, and Material Moving 6.38%
Holliston Public Schools
The Holliston MA schools spend $7,388 per student. There are 13 pupils per teacher, 735 students per librarian, and 267 children per counselor. The town has an excellent reputation for providing a top notch education. Real Estate agents in Holliston MA understand how great the quality of education has been for those living in town. Schools in Holliston include:
Placentino Elementary School – 235 Woodland Street
Miller Elementary School – 235 Woodland Street
Adams Middle School – 323 Woodland Street
Holliston High School – 370 Hollis Street
Colleges/Universities With Over 2000 Students Nearby Holliston, MA
Framingham State College
Wellesley College
Babson College
Massachusetts Bay Community College
Brandeis University
Boston College
Bentley University
Holliston Educational Statistics
2 yr College Grad. 7.67%
4 yr College Grad. 33.72%
Graduate Degrees 22.57%
High School Grads. 97.77%
Hospitals/Medical Centers Nearby
Milford Regional Medical Center
Metrowest Medical Center
Newton-Wellesley Hospital
Norwood Hospital
Marlborough Hospital
Massachusetts General Hospital
Boston Medical Center
Parks & Recreation
Goodwill Park
Patoma Park
Pleasure Point
Stoddard Park
Transportation and Commute Statistics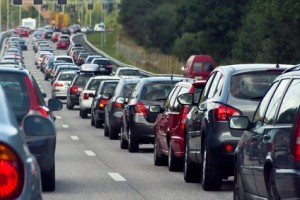 Being a small town, Holliston does not have a public transit system used by locals to get to and from work. The average one-way commute takes 37 minutes. 83% of commuters drive their own car alone, 6% carpool with others, 3% take mass transit and 6% work from home.
Amtrak stations near the town include Framingham Station – 6 miles; Route 128 Station – 15 miles and Worcester Station – 19 miles.  Boston's Logan International Airport is easily accessible from nearby Framingham.
One of the biggest complaints from some folks looking to relocate to town is the fact that it is harder to get to major commuting routes because the town is landlocked from some of the major highways. Unless you are on the Milford side of Holliston which has accessibility to 495, you have to weave your way through town to get to major commuting roads. There is also a bit of a distance to travel if you would like to hop on the MBTA with the closest stop being Ashland or Framingham.
Top Realtor Holliston MA – Bill Gassett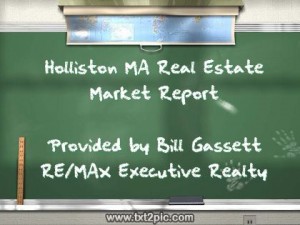 If you're thinking about selling your home, condo or other Holliston MA Real Estate, allow me to help make the experience a smooth and pleasant one.
When going about choosing a Holliston Realtor there should be a number of important considerations including their past track record of success, statistical data such as list price to sale price ratios/average days on market, along with their communication and marketing skills. These are the type of things that will make or break any real estate transaction.
While putting a SOLD rider on your lawn is my #1 goal, I also expect to make you feel like getting your home sold was not a tremendously stressful event.
I would welcome the opportunity to discuss why I am a well respected Realtor servicing Holliston Real Estate owners and how I put my client's homes in the spotlight online.
You will be hard pressed to find any other Realtors in Holliston MA who are providing the level of online exposure found here through social media integration as well as search engine optimized results! If you are planning on selling your home, internet marketing is one of my specialties. There are not many Realtors who do what it takes to make your home seem like it is "featured" everywhere.
All of my client's homes are found in all the top places that most buyers would be searching for Holliston homes for sale, including this website which is highly indexed by Google and other search engines. The idea of great real estate marketing does not stop at putting a for sale sign in your yard and listing on the Multiple Listing Service (MLS).
We always go the extra mile when marketing our client's homes. When it comes to Real Estate advertising, you will find that I do things that other Realtors do not, including working on social media and search engine optimization. Seeing your home featured in Facebook, Google Linkedin, Twitter and Google Plus to name a few are the norm, not the exception.
Additional things that help us stand out include exceptional photography from a high-end camera, vivid descriptions describing all the best amenities of your home, along with a video tour that will be found on Youtube, Realtor.com, Zillow, Trulia, and MLS. So if you are looking for a Holliston Realtor that understands what it takes to get a home sold, please allow me the opportunity to interview with you.
If you are in the market to buy, you will find a variety of residential options to choose from to fit your lifestyle and budget needs. Whether you are looking to purchase an affordable downtown Holliston antique or an executive home, let me be your guide to the market as an educated Holliston real estate agent.
A few of my accomplishments that I am proud of include:
Graduated with B.S. in Marketing and Management Northeastern University  Boston, MA. An active participant in the Cooperative Education Program.
Full-time Realtor for past 30 years servicing Metrowest MA including Holliston MA.
Member of National Association of Realtors & Greater Boston Real Estate Board.
Prior to joining RE/MAX in 1996 was one of the top agents in MA for the Prudential Real Estate.
Have been ranked one of the top 5 RE/MAX agents in Massachusetts each year, for thirteen out of the past fourteen years.
 #1 agent at RE/MAX Executive Realty – a six office company with over 135 agents. RE/MAX Executive  Realty is one of the largest RE/MAX company's in Massachusetts with offices in Hopkinton, Holliston, Medfield, Grafton, Marlborough and Franklin.
Elected to RE/MAX Hall of Fame.
RE/MAX Lifetime Achievement award.
Have been ranked as high as #26 RE/MAX agent in the United States.
Featured in Who's Who In Real Estate.

In 2012 was the #1 RE/MAX Realtor in all of New England.

In 2013 was the #1 RE/MAX Realtor in Massachusetts.
In 2015 was the #5 RE/MAX Real Estate agent in New England.
In 2016 was the #3 RE/MAX Real Estate agent in New England.
I have been listing and selling homes in and around Holliston Massachusetts for the last 30+ years.   Call or send me an email so we can discuss how I can best serve your Holliston Real Estate needs!
Bill Gassett ~ Holliston MA Realtor
RE/MAX Executive Realty
404 Washington Street, Holliston MA 01746
Phone: 508.625.0191
Fax: 508.435.5550
Email: billgassett@remaxexec.com
Connect with Bill's Holliston Real Estate profile on Google+
See all Holliston MA homes for sale at the link provided below.
Map of Holliston, Massachusetts
Holliston Homes For Sale: Fresh MLS Listings
See all Real estate in the city of Holliston.
(all data current as of 2/20/2018)
Listing information deemed reliable but not guaranteed. Read full disclaimer.
The above properties are a big part of what makes the Holliston MA Real Estate market a place where buyers decide they want to relocate! If you need a Realtor in Holliston Massachusetts, I would love the opportunity to provide assistance.