Realtors Guide to Shrewsbury Massachusetts



The following information is provided by top Shrewsbury MA Realtor, Bill Gassett of RE/MAX Executive Realty. If you have any questions on Shrewsbury and specifically Real Estate, please get in touch!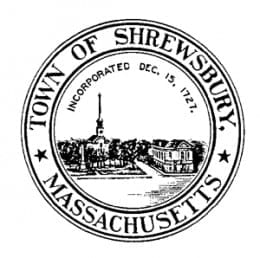 Shrewsbury is a town located in Worcester County, Central Massachusetts, named after Shrewsbury England. The town is a suburb of both Boston and Worcester – about 45 minutes from Boston and 10 minutes to downtown Worcester.
The town has a total of 21.6 miles and is bordered on the west by Worcester, separated by Lake Quinsigamond; to the north is Boylston and Interstate 290; southside is bounded by Grafton; and Northborough and Westborough are to the east.
Cities and towns within 13 miles (center of each city) of Shrewsbury include:  Northborough, Worcester, Westborough, Grafton, Millbury, Clinton, Holden, Marlborough, Southborough, Hudson, Sutton, Northbridge, Hopkinton and Ashland, MA.
The town of Shrewsbury has much to offer its residents such as the aesthetic appeal of many 200-year old buildings, an array of ethnic restaurants and a strip of high-end boutiques. When residents want even more excitement, they can jump on the commuter rail that goes straight to Boston. Other local attractions in or near Shrewsbury include:
Shrewsbury Village- 1 mi
Eco Tarium – 5 mi
Higgins Armory – 5 mi
Quinsigamond Lake- 5 mi
Union Station – 5 mi
Worcester Art/History Museum – 5 mi
Worcester Centrum -DCU- 5 mi
Mechanics Hall – 7 mi
Peter Pan Bus Terminal – 8 mi
Auburn Mall – 10 mi
Solomon Pond Mall – 10 mi
Wrentham Outlet Mall – 45 mi
Fenway Park- 60 mi
Gillette Stadium – 60 mi
Shrewsbury MA Real Estate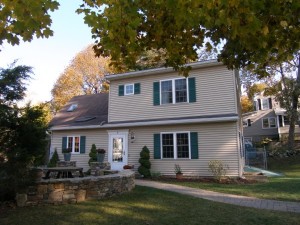 If you're in the market to buy Real Estate or thinking about relocating to Shrewsbury MA, you will find many residential options to choose from. Whether you're looking for luxury and estate homes, a nice single-family home, a town home or maybe even a short sale or other investment property, I am a Shrewsbury MA Realtor® that can help you find exactly what you're looking for!
The median home value is $348,600 with home appreciation at -2.14% over the last year. The median age of Shrewsbury MA Real Estate is 34 years. Renters make up 22.68% of the town's population and 3.06% of houses and apartments are unoccupied.
There is no doubt the town is quite popular due to the fantastic reputation of the schools, quality housing stock and the convenience of a great location close to major routes.
Population Statistics
As of 2011, the population of Shrewsbury, MA was 33,571 and there are 1,632 people per square mile. The median age is 39.7 compared to the US median is 36.6. 57. 61% of people in Shrewsbury are married and 7.80% are divorced. The average household size is 2.57 people. 48.72% of people are married with children and 46.39% have children and single.
Climate and Health Index
Shrewsbury gets 46 inches of rain per year compared to the US average of 37 inches.  Snowfall is 56 inches compared to the US average city that gets 25 inches. The number of days with any measurable precipitation is 88.
On average, there are 197 sunny days per year with July highs around 81 degrees and January lows around 17.  The comfort index, based on humidity during the hot months, is 51 out of 100 (higher is more comfortable compared to the average comfort index of 44.  Air quality in is 38 on a scale to 100 (higher is better). Water quality is 52 on a scale to 100 (higher is better).
Economy
The unemployment rate is 6.30%, with job growth of -0.17%. Future job growth over the next ten years is predicted to be 33.36%. Sales tax rate is 5.00% and income tax is 5.30%.  Income per capita is $42,949 and median household income is $86,669.
Most Common Industries in Shrewsbury include:
Professional, scientific, and technical services (11%)
Computer and electronic products (9%)
Finance and insurance (6%)
Health care (6%)
Construction (6%)
Educational services (5%)
Public administration (4%)
Population by Occupation in Shrewsbury:
Management, Business, and Financial Operations 22.11% 13.81%
Professional and Related Occupations 32.87% 22.68%
Service 9.51% 14.51%
Sales and Office 22.61% 25.22%
Farming, Fishing, and Forestry 0.05% 0.68%
Construction, Extraction, and Maintenance 4.66% 9.37%
Production, Transportation, and Material Moving 7.89%
Public Schools
Shrewsbury schools spend approximately $6,315 per student. There are 16 pupils per teacher, 1,967 students per librarian and 922 children per counselor.
Colleges/Universities With Over 2000 Students Nearby
Quinsigamond Community College- about 5 miles; Worcester, MA
Worcester Polytechnic Institute – about 5 miles; Worcester, MA
Assumption College- about 6 miles; Worcester, MA
Clark University- about 6 miles; Worcester, MA)
College of the Holy Cross – about 6 miles; Worcester, MA
Worcester State College – about 7 miles; Worcester, MA
Framingham State College – about 15 miles; Framingham, MA
Educational Statistics
2 yr College Grad. 8.14% 7.47%
4 yr College Grad. 30.23% 17.42%
Graduate Degrees 22.49% 10.12%
High School Grads. 94.98% 84.72%
Hospitals/Medical Centers in Worcester County, MA
Local residents have 9 hospitals in Worcester County to choose from within driving distance of Shrewsbury.
Linton Hospital
Milford Regional Medical Center
Memorial Hospital
Vincent Hospital
Heywood Hospital
UMASS Memorial Medical Center
Harrington Memorial Hospital
Health Alliance Hospitals
Adcare Hospital of Worcester
 Parks in town
Mill Pond Park
Saint Johns Athletic Field
Jordan Pond Recreation Area
Shrewsbury Historic District
Dean Park
Transportation
The average one-way commute takes 31 minutes. 87% of commuters drive their own car alone and 7% carpool with others. 1% take mass transit and 3% work from home.
Train Stations nearest to Shrewsbury include:  Worcester, MA (4 miles) and Framingham, MA (16 miles).
Airports nearest to Shrewsbury include: Logan International Airport (36 miles) in Boston, MA and Worcester Regional Airport (9 miles) in Worcester, MA
Utility companies
Restaurants
There are some fantastic places to eat in town. Here are a few of the local favorites:
Bill Gassett – Shrewsbury Massachusetts Realtor®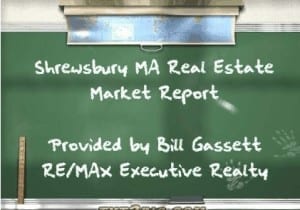 If you're thinking about selling your home, investment property or other Shrewsbury Real Estate, allow me to help make the transaction a smooth and successful experience. One of my areas of expertise is online marketing. There are very few Realtors who are providing the type of online exposure I provide my clients.
My client's homes and condominiums are found all over the internet on the most viewed real estate portals along with the multiple websites and blogs I use as promotional tools. If you do any kind of Real Estate search you will find this website along with other I own to be highly visible!
If you're in the market to buy real estate, you will find a variety of residential options to choose from to fit your lifestyle budget and needs.
Whether you're looking to buy or sell Real Estate in Shrewsbury, my goal is to provide expert advice and exceptional customer service utilizing the latest, cutting-edge Internet marketing technology available. When looking at the homes I am marketing, you will notice we have vivid photography, well thought out property descriptions and video tours to make sure our client's properties stand out from the competition. We leave no stone unturned when marketing Shrewsbury real estate!
A few of my accomplishments that I am proud of include:
Graduated with B.S. in Marketing and Management Northeastern University Boston, MA. An active participant in the Cooperative Education Program.
Full-time Realtor for past 30 years servicing Metrowest MA including Shrewsbury MA.
Member of National Association of Realtors & Greater Boston Real Estate Board.
Prior to joining RE/MAX in 1996 was one of the top agents in MA for the Prudential Real Estate.
Have been ranked one of the top 5 RE/MAX agents in Massachusetts each year, for fourteen out of the past fifteen years.
#1 agent at RE/MAX Executive Realty – a six office company with over 135 agents. RE/MAX Executive Realty is one of the largest RE/MAX company's in Massachusetts with offices in Hopkinton, Holliston, Grafton, Franklin, Marlborough and Medfield.
Elected to RE/MAX Hall of Fame.
RE/MAX Lifetime Achievement award.
Have been ranked as high as #19 RE/MAX agent in the United States.
Featured in Who's Who In Real Estate.

In 2012 was the #1 RE/MAX Realtor in all of New England.

In 2013 was the #3 RE/MAX Realtor in all of New England.
In 2015 was the #5 RE/MAX Realtor in all of New England.
In 2016 was the #1 RE/MAX Realtor in all of New England.
In 2016 was the #3 RE/MAX Real Estate agent in New England.
I have been listing and selling homes in and around Metrowest Massachusetts for the last 30+ years. Call or send me an email so we can discuss how I can best serve your Shrewsbury Massachusetts Real Estate needs!
Bill Gassett ~ Realtor® Shrewsbury MA
RE/MAX Executive Realty
22 South Street Street #203, Hopkinton MA 01748
Phone: 508.435.5356
Fax: 508.435.5550
Email: billgassett@remaxexec.com
Connect with Bill's Shrewsbury Real Estate profile on Google+
Map of Shrewsbury, Massachusetts
See all Shrewsbury MA homes for sale at the link provided below.
See all Real estate in the city of Shrewsbury.
(all data current as of 2/22/2018)
Listing information deemed reliable but not guaranteed. Read full disclaimer.
The above Shrewsbury MA Real Estate is a large part of what makes this community great! Need a Shrewsbury Real Estate agent? Get in touch I would love to help you out.