What Are The Down Payment Requirements When Buying a Home?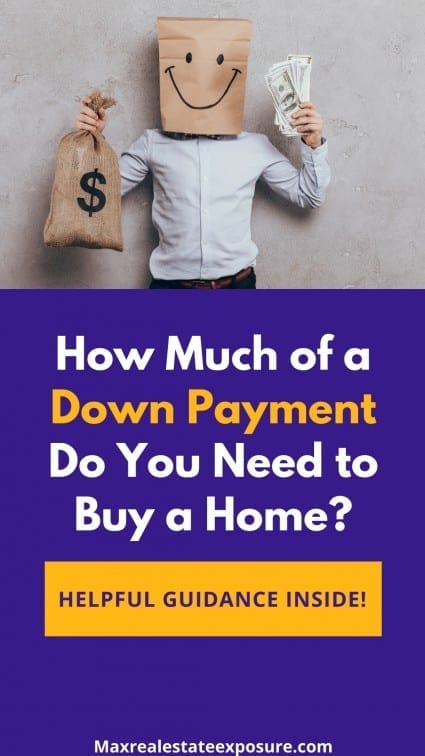 What kind of down payment do you need to buy a home? This is one of the first questions potential homebuyers ask, and for a good reason.
The down payment is where most of the money goes for the majority of homebuyers – you don't have enough to pay cash for the home and need a loan, so you plan to put as much of your savings down as you can to make the purchase happen.
But the old days of everyone making a 20% down payment are long gone. You may need to make a down payment to buy a home, but how much of a down payment depends significantly on your circumstances and goals.
Keeping reading and you'll discover a lot of facts about down payments you probably didn't know.
What You Need to Know About Down Payments
Most homebuyers are thinking about the minimum down payment they need to have to buy a home. While it was once typically 20%, today's home prices are high enough that 20% is merely unreachable for the majority of first-time homebuyers. The requirement of a twenty percent down payment is a mortgage myth that has been long gone by the wayside.
Many people have been fooled into thinking the down payment requirements to buy a home are greater than what's reality.
Fortunately, there are many different loan programs out there for first-time buyers that offer ways for you to get a home with less than 20%, often far less. Have a look at the detailed summary of loan programs along with their minimum down payment requirements.
The amount of your down payment all depends on your loan type. You can still buy a home today with no down payment.
Some of the most common loans include:
Why do you hear about 20% down so often?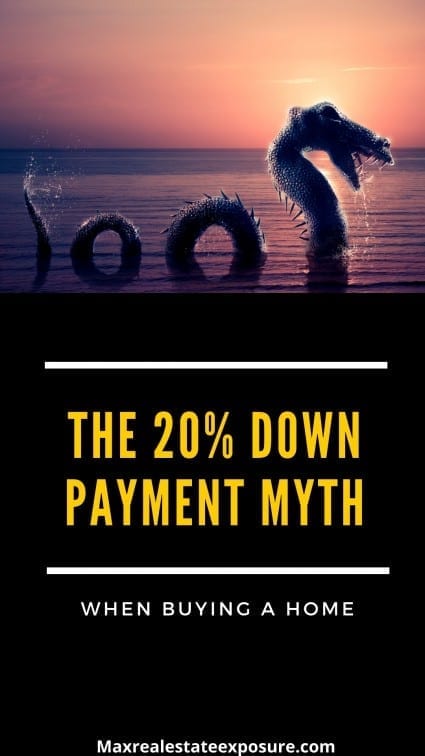 The 20% down idea has been around for a long time – and for a good reason. Putting down 20% of the value of a home, you are going to purchase puts you in a strong position as a homebuyer. You look better to lenders since they know that you are investing a significant portion of your money into the property. That means you can get better loan terms most of the time, like lower interest rates.
You might call this putting yourself in the perfect position to buy a home, much like getting a credit report and checking it over for errors, so you're not penalized.
Lenders still love buyers that put 20% down, so if you have the money to spare, you might consider making the investment. If you don't put down 20%, you will wind up having to pay private mortgage insurance (PMI), which can add a hefty chunk to your monthly costs.
PMI is required as insurance against you defaulting on your mortgage. If you don't pay your mortgage payments and lose the home, the lender will still get paid through the PMI.
Keep in mind that even if you do have to pay PMI, you can reach a point where you no longer have to carry the insurance – once you reach 20% equity in your home. However, don't assume that the mortgage company or the insurance company will remind you that you no longer have to pay PMI. You will likely need to contact someone to tell them that you are at 20% equity, and you are ready to cancel your private mortgage insurance.
Should You Pay 20% Down if you Have It?
Everyone's financial situation is different, so it is impossible to say precisely what everyone reading this article should do. Is paying 20% down helpful? Sure. Is it always the best idea? Not necessarily. Sometimes you are better off making a smaller down payment to maintain overall financial stability.
Consider a homebuyer with just enough savings to make a 20% down payment on a home. While they may want to put 20% down because it means they'll own as much of the house as possible and want to beat out other potential buyers, if they get the home but have no savings left over, they could be in trouble.
What if the water heater and the furnace break in the first month after they move in? They can't rely on the landlord to fix it since they are the ones that one the house. Instead, they will have to wait until they can figure out how to replace the water heater and furnace – when if they had set aside some savings and made less of a down payment, they would have had enough money to enjoy their home in comfort.
There are plenty of loans out there that can be had for less than 20% down. If you can only put 10% down or 15% down, you will be able to find a lender that will work with you. And if you can only put 3% down, you can likely find a lender that will work with you as well.
Only put down as much of a down payment as you can afford while still taking care of all your other needs – like a safety net for repairs on the home.
Help Getting a Down Payment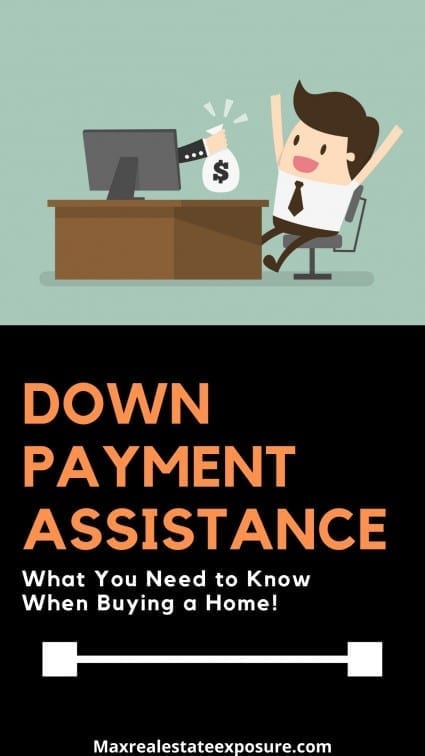 Even if you qualify for a 3% down payment on a home, that could still be over $10,000 or more depending on the area you live and your housing needs. If you don't have that kind of money in your savings, you may need to figure out another way to get it.
Some common ways people get their down payments include:
Put The Down Payment Money Elsewhere
What if down payment monies are not an issue, and you have a choice? When interest rates are attractive, some financial advisors will tell their clients to put less money down. The theory is that homeowners should use that money elsewhere to invest, rather than tying it up in their home.
For example, let's say you were purchasing a $500,000 home. The difference between putting five percent down vs. twenty percent is $75,000. Would you be better off financially investing that money in the stock market? Some financial experts would say yes.
Everybody has an opinion when it comes to what down payment amount is best. Lots of people will tell you there are downsides to putting more money down than you need to. Sellers should be educated to understand that a buyer with a lower down payment does not necessarily mean they are less qualified than a buyer with a larger down payment. Sometimes it is by choice.
A buyer's agent should make that clear when submitting an offer for their client.
Advantages of a Larger Down Payment When Buying a Home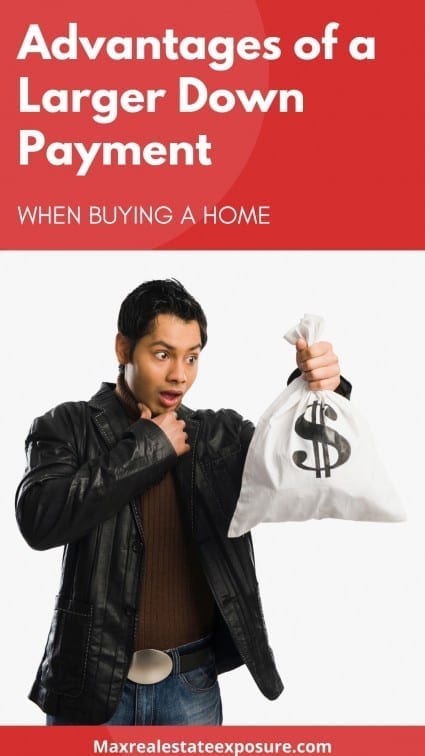 Right or wrong, there are some distinct upsides in putting down more money when purchasing a house. They include the following:
Don't Confuse Earnest Money Deposits With a Down Payment
When you are looking for a home to purchase and eventually find one, you will be required to give what's known as earnest money. An earnest money deposit is the funds you commit to "lock-up" a property.
The seller is going to want to know you're serious about purchasing their home. The way you do that is by putting earnest money into an escrow account at the time of your offer, which is typically held by the seller's real estate agency.
Quite often, buyers confuse their down payment with the earnest money. They are not the same things. Your down payment is the money you are putting up yourself and not borrowing from the lender. The earnest money will become part of your down payment but is different. Earnest money generally ranges from one to five percent of the purchase price.
Your earnest money is accounted for at the time of the closing. So, for example, if you put five percent into a broker's escrow account and are borrowing eighty percent, you would come up with fifteen percent at the time of the closing.
Choose the Down Payment that Works for You
You are the best qualified to decide what type of down payment works for your individual needs. Although it can be tempting to try and put everything you have down, hold back long enough to verify that you are making a sound financial decision.
Understanding how much you need to put down to buy a home is vital. Unfortunately, lots of buyers over the years have been under the false impression they needed more than they did. Relying on outdated information has probably put off the purchase of real estate for a number of buyers.
Other Valuable Mortgage Resources
Read these additional articles to answer more of your financial questions.
All of these resources are loaded with trustworthy tips on following sound financial advice.
---
About the author: The above Real Estate information on how much of a down payment you need to buy a home was provided by Bill Gassett, a Nationally recognized leader in his field. Bill can be reached via email at [email protected] or by phone at 508-625-0191. Bill has helped people move in and out of many Metrowest towns for the last 33+ years.
Are you thinking of selling your home? I have a passion for Real Estate and love to share my marketing expertise!
I service Real Estate Sales in the following Metrowest MA towns: Ashland, Bellingham, Douglas, Framingham, Franklin, Grafton, Holliston, Hopkinton, Hopedale, Medway, Mendon, Milford, Millbury, Millville, Natick, Northborough, Northbridge, Shrewsbury, Southborough, Sutton, Wayland, Westborough, Whitinsville, Worcester, Upton, and Uxbridge MA.
Summary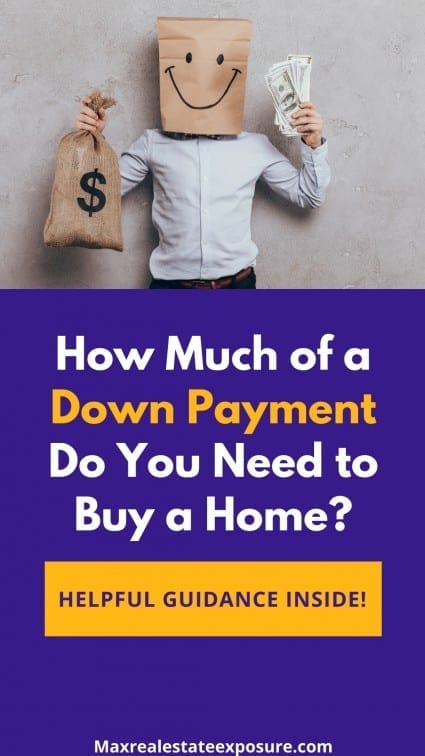 Article Name
How Much of a Down Payment Do You Need to Buy a House
Description
See how much of a down payment you need to have in order to buy a house. There is a lot of misinformation on down payments cleared up here.
Author
Publisher Name
Maximum Real Estate Exposure
Publisher Logo