Differences Between Renting an Apartment and a Condo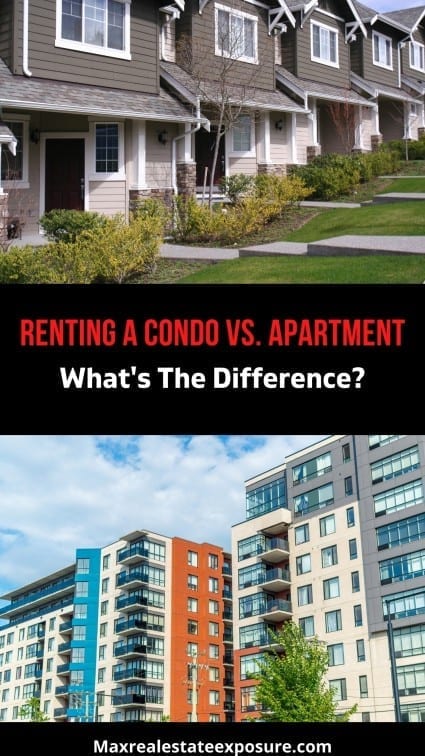 Renting condos and apartments can be easily confused. There are many important differences you need to understand when you are choosing between these property types.
Some home types are obviously different, like a townhouse and an apartment. But when it comes to apartment vs. condo, the differences may be harder to spot. If you find yourself asking, what is a condo, you wouldn't be alone, and we have the answers.
Searching for your next home can take a lot of time, so anything you can do to narrow down the search is a good thing. Understanding the differences between these types of homes should make your search a little easier.
When you weigh up the choice of apartment vs. condo, there are many things to consider. Your lifestyle priorities are important to understand so that you can match them to the type of home you rent.
Whether you are looking at renting condos or apartments, you should know nuances to make a better decision on the right home for you. In the past, we have looked at the difference between renting a house vs. a condo, and now you'll get an in-depth overview of apartments vs. condos.
Lots of people ask which is better, a condo or apartment? The answer will be more of an individual preference, but we'll take a deep dive into the pros and cons of both.
What is a Condo?
A condo or condominium is a residential home within a development that can be rented to tenants. They are privately owned individual units within a building of other units. Condominium owners have joint ownership of common areas and other amenities such as garages, elevators, pools, tennis courts, gyms, and other potential perks.
These properties are owned by private individuals instead of a management company, and the owner decides who to rent to. The condo meaning can escape numerous people, but these are the basics. The most significant difference between a condo vs. an apartment is ownership.
An HOA almost always runs condos with ground rules in which both owners and tenants are required to follow. When buying a condo, it is vital to be cognizant of the rules and regulations. You could easily fund yourself in an untenable situation if you don't care for the guidelines that have been set.
Another difference when comparing condos to apartments is that condos tend to have more customization given that they are purchased properties. Owners typically customize them to their own personal taste by investing in amenities and upgrades at the time of purchase.
Renting condos may seem like an automatic winner, but that is not necessarily the case.
How an Apartment Differs
An apartment is a home in a residential building owned and administered by a property management company. All of the tenants in the complex will deal with the property manager who works for the management company. They might have an office on-site, often situated with the leasing office.
The differences between the two types of home aren't necessarily obvious by looking at the unit itself. There are some things that more clearly indicate whether the property is a condo or an apartment, though. These include ownership, rules, fees, maintenance, and available amenities.
These factors work out differently depending on whether the home is a condo or an apartment. Let's review these factors more closely.
Ownership Only Applies to Condos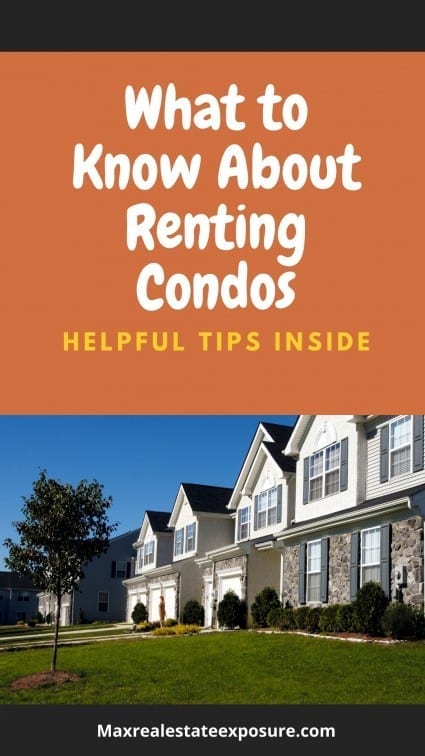 While both types of property will share facilities and communal areas, it is understandable that they are often confused. The unit's ownership is perhaps the best way to establish whether you are looking at an apartment or a condo.
If you are looking at a condo, each property in the complex is likely to have a different owner. These owners don't have anything to do with managing the building the unit is located in. Normally, management of the building will fall to a homeowners association.
The ownership of condos is similar to regular houses, where an individual purchases the home. An owner could even have purchased a few condominiums in the building and has rented them out.
With an apartment, normally, there is one owner for the whole building. These properties can't be purchased and are rented out to different tenants.
It would be highly unusual for an apartment building owner not to employ a management company to act on their behalf and deal with running the building.
If you rent an apartment, you may never meet the owner, only dealing with a property manager.
Rules When Renting Condos vs. Apartments

The rules you will have to follow aren't necessarily going to be the same when renting either type of home. Your lease agreement should lay out the rules you will need to follow when you move in, but let's look at the main differences.
Since an HOA will be in charge of the communal areas of a condo complex, they will set the rules. The owner of an individual unit might have their own rules that they require their tenants to follow, and this should be clear in the lease.
If you aren't sure of the rules, make sure to ask before signing the agreement.
The HOA rules can apply to both the renter and the owner, but they tend to be something that will concern the owner more. There could be fees to pay that could partly end up being the tenant's responsibility, but this isn't always the case.
Most of the time, when renting condos, the monthly condo fees will be covered by the owner.
With an apartment rental, the rules described in the lease will be overseen by the management company. All the tenants will have to follow the same rules, and you can typically expect basic requirements to be the following:
Being on time with rent
Sticking to the rules in the lease
Keeping the apartment clean
Dealing with garbage correctly
Not disturbing your neighbors with noise
There can be other rules as well. Often there are rules regarding pets, how many and of what type, or if they are allowed at all. Since a condo is owned, you may also not be able to smoke cigarettes.
Fees When Renting Condos vs. Apartments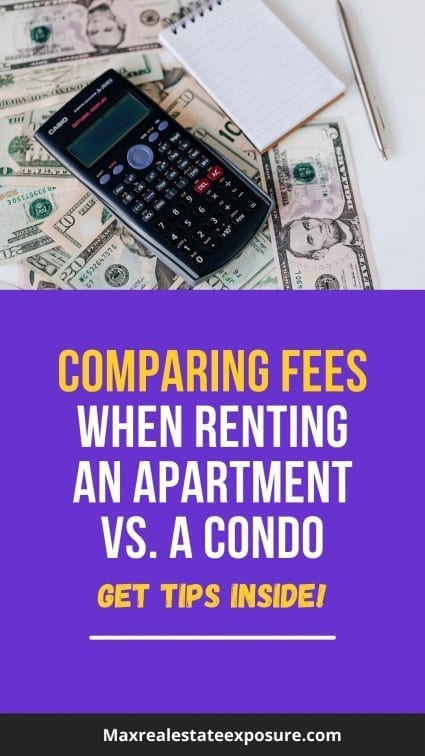 The fees you will have to pay will be different between apartments and condos. There are always going to be costs to pay when you sign a lease for either type of home, and this will often be due when signing the contract.
Make sure you understand what they expect you to pay before you go to sign the lease.
When renting condos, the owner of the unit decides what you will pay in rent. This will be set out in the lease, and you will often be paying a different rent to other units in the building.
The utilities and HOA fees may be included as part of the rent as a flat fee for the condo. This makes your monthly expenses for living in the home the same throughout the lease. But if they aren't included, you can expect to pay around $200 on average per month, though the HOA fees can vary depending on the amenities they provide.
When renting apartments, leases generally last for a year until they need to be renewed. Some management companies will offer short-term leases, however, where you can rent for less time.
Leases that offer the flexibility of month-to-month contracts are also sometimes available. These shorter-term agreements are called a tenancy at-will contract.
The rent for an apartment will normally stay the same for the lease period. However, the rent can be increased during the lease, though they are required to provide tenants with sufficient notice of this change.
The rent in an apartment is generally decided based on market conditions and the available units in the building.
If the market is strong and there is demand for the apartments, the rent will be higher.
There can be other costs when renting an apartment though, check with the management company before agreeing to the lease. Sometimes the management company will require tenants to pay renters insurance, an extra monthly expense.
With an apartment, the utilities are less likely to be included as part of the rent. This will mean that your monthly outgoings will vary more due to seasonal conditions.
Maintenance When Renting Condominiums

When you have a maintenance issue in your home, there will be some differences when comparing condo vs. apartment. The speed at which an issue is dealt with and who has to pay the bill is often different.
If you live in a condo, the responsibility for dealing with maintenance could be either on you or the owner. This might mean additional expenses that you weren't expecting.
You should have these maintenance responsibilities worked out in advance and added as part of the lease if they aren't already mentioned. This way, there isn't going to be any confusion when something goes wrong.
When a problem does happen, you will have to contact the condo owner to get it resolved. You might find it difficult to reach the owner when you need them, leading to a delay in the time it takes to address the issue. There might also be some discussion required to arrange the repair, further delaying fixing the problem.
Some issues, however, could be the responsibility of the tenant. This will mean you need to arrange the repairs and pay the bill.
Maintenance issues that are outside of the condo will be the responsibility of the HOA. If you find something wrong in the building's communal areas, contact the homeowners association to deal with it.
Maintenance When Renting Apartments
With apartments, dealing with maintenance problems is generally going to be easier. It will normally be free as well, and the management company might even operate an online service to report problems.
Often they will be able to deal with emergency maintenance around the clock, so if a problem develops outside of normal business hours, you don't need to worry.
The property manager also oversees the common areas in apartment buildings. You will likely have the same point of contact with the management company for problems in common areas or in your apartment. Either way, it will not cost you anything extra as these expenses will have already been factored into your rent.
Living in an apartment means you have less to worry about when it comes to maintenance. You will save time and money when problems do occur, normally getting things fixed sooner and without any out-of-pocket expenses.
One of the best things about renting an apartment is the fact you don't have to worry about the upkeep and fixing things yourself when there is a problem.
Click To Tweet
Available Amenities in Condos vs. Apartments

The amenities offered to residents of these two homes are frequently similar, with larger differences depending on when the complex was constructed. Though there can be some more subtle differences, this is something you should know about when comparing an apartment vs. a condo.
The amenities offered inside a condo unit will often be better than an apartment. Since a condo has an individual owner or investor, they want to get a better return on owning the home. This can lead to improvements being made that increase their rental income.
When renting condos, the amenities tend to be higher quality and can be unique to that home compared to the other units in the complex. The owner might spend money on upgrades.
For example, the condo could have upgraded granite counters, stainless kitchen appliances, crown moldings, and hardwood floors. These are often improvements made by owners as they are things that make the condo easier to rent.
Apartments generally have more consistent amenities. Sometimes the property management company might offer you the option of upgraded appliances, but this often won't be the situation.
There are likely to be amenities available in the common areas of apartment buildings. These can include things like a laundry room, gym, pool, parking, and more. Though you will have to pay more for the better amenities available in an apartment building, the same is typically true in condos.
Renting Condos vs. Apartments: Which is Better For You?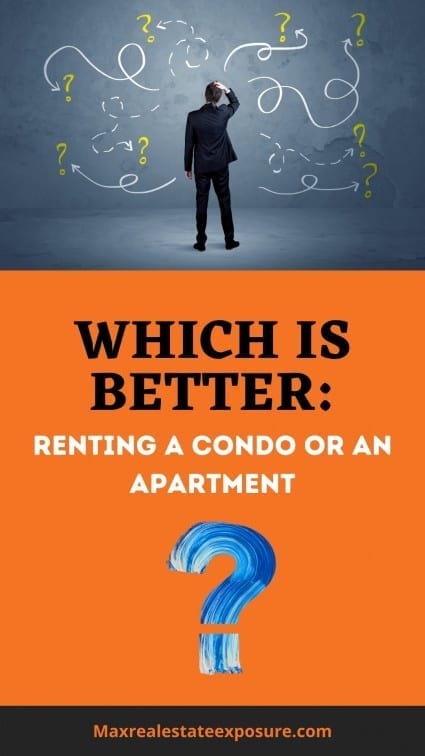 There are pluses and minuses when comparing condos vs. apartments. Your final decision will come down to your requirements. It would be best if you were clear on what you are looking for and your main priorities before you begin to search.
Even then, individual condos or apartment complexes might offer you features that are closer to what you might expect from the other type of home, blurring the lines even further.
When you do have a good understanding of the things you need in a home, you should be better equipped to find either an apartment or a condo that suits your lifestyle.
Who are Condos Better For?
Typically, renting condos is a better choice for someone who prefers having a single landlord rather than deal with a large management company. This can mean a landlord who is more willing to compromise on the rental terms and offer a more personalized experience when problems arise.
Condo properties are going to be more individual and can offer higher quality amenities within the home. If these are things, you value, condo living might be a better option.
If you are over 55 and looking for a rental property, you'll probably have an easier time finding a property to rent in a retirement community. Finding apartment complexes that cater just to older parties is much more unusual.
Who are Apartments Better For?
Generally, if you like the idea of a fixed rental cost each month that includes dealing with repairs, an apartment could be better.
You should benefit from faster repairs when the almost inevitable problems arise too. You won't have to pay extra to a homeowner association, which could be quite a savings.
Choosing between an apartment and a condo isn't easy, but hopefully, our breakdown of the key differences will help you make a more informed choice.
If you are clear on what you need in a home and what these different rental properties offer, you should end up living in a home that better meets your lifestyle requirements.
Finding Either Apartment or Condo Rentals
One of the best ways to find condo rentals or apartment rentals is to find a local real estate agent. Some real estate companies will specialize in dealing with rentals only. You don't necessarily need to go that route, but it might be the best option.
You might also be able to find rentals by doing your own search. Going online, you may find that condo rentals near me or apartment rentals near me could lead to some choices. You could also try a condo or apartment for rent near me.
Some folks may be trying to rent their property without the assistance of a real estate company.
Applying For Apartment Rentals vs. Condo Rentals
When trying to land either an apartment rental or a condo rental, you will be required to fill out a rental application. Rental applications will usually require the following information:
Photo identification
All of your contact information
Your social security number to run a credit check
Proof of employment
Copies of your last couple of bank statements
Copies of your most recent pay stubs
Contact info of previous landlords
Possibly some references
If you know you don't have good credit, far fewer owners will probably accept your rental application. Landlords want to be confident in the fact you will be consistently paying your rent every month. With a history of not doing so, that becomes less likely to happen. You may have to seek out a no-credit-check apartment. Renting condos or apartments will be far more challenging when you don't have a solid credit history.
Our article, however, will give you some pointers to potentially overcome that.
Frequently Asked Questions About Condos and Apartments
1. Are condos quieter than apartments?
If the condo is a townhouse style where there are units side by side, they will tend to be less noisy than an apartment. Most of the noise generated by apartment living comes from the people living above you.
2. Do renters pay condo fees?
The vast majority of the time, an owner will be paying for the condo fees. It is unusual that a renter would pay an owner's condo fees.
3. What is the downside of living in a condo vs. an apartment I may not have thought about?
One of the bigger drawbacks of renting a condo is that the owner could decide they want to sell. If you have enjoyed living in the unit and have planned to stay for an extended time, you may find it very disappointing to get uprooted because of a sale taking place.
4. What is the downside of living in an apartment?
Apartments tend to be much more transient than living in a condo. You could be just getting to know your neighbors, and the next thing you know, they are moving out.
Final Thoughts
There are always going to be pros and cons of choosing between condo rentals or apartment rentals. It is up to you to decide which might be the best option at the present time. There may be no right or wrong choice.
Hopefully, our rental guide has made the difference between apartment and condo much more clear.
---
About the author: The above Real Estate information on renting condos vs. apartments was provided by Bill Gassett, a Nationally recognized leader in his field. Bill can be reached via email at [email protected] or by phone at 508-625-0191. Bill has helped people move in and out of many Metrowest towns for the last 34+ years.
Are you thinking of selling your home? I have a passion for Real Estate and love to share my marketing expertise!
I service Real Estate Sales in the following Metrowest MA towns: Ashland, Bellingham, Douglas, Framingham, Franklin, Grafton, Holliston, Hopkinton, Hopedale, Medway, Mendon, Milford, Millbury, Millville, Natick, Northborough, Northbridge, Shrewsbury, Southborough, Sutton, Wayland, Westborough, Whitinsville, Worcester, Upton, and Uxbridge MA.
Summary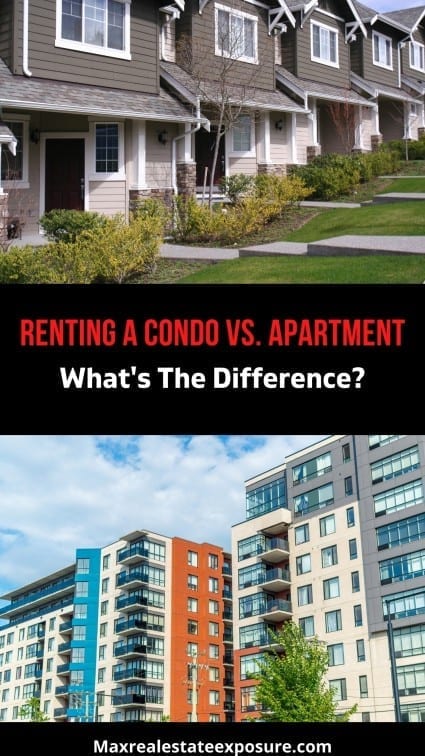 Article Name
Renting Condos vs. An Apartment: What is The Difference
Description
See the differences between renting condos vs. renting apartments. Understand the pros and cons of each housing choice.
Author
Publisher Name
Maximum Real Estate Exposure
Publisher Logo