What to Know About Credit Karma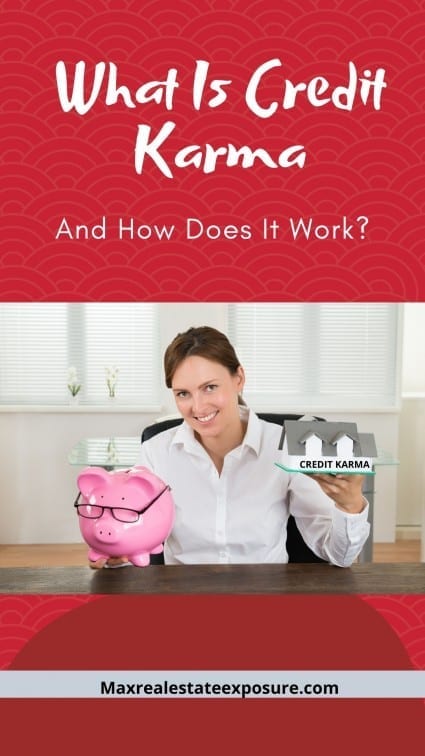 Have you ever wondered what Credit Karma is and how it works? Maybe you have seen their advertisements on television? Your credit score is one of the most critical pieces of financial information there is, especially when buying a home.
For a long time now, creditors and lenders have used your credit score to determine whether they would lend to you and what kind of terms they would offer.
Today, your credit score affects even more aspects of your life, possibly even your ability to get a job or successfully rent or purchase a property. Credit Karma is a company that offers you a way to get credit scores and reports from two of the three major credit reporting companies, TransUnion and Equifax.
The company has 85 million members as of 2019, all of which can get their information for free from the Credit Karma site. To make money, Credit Karma uses the data of its members to offer them targeted ads from financial partners.
When buying a home for the first time, it is essential to get your financial house in order far in advance of ever putting down your home deposit with a real estate agency. Credit Karma helps you do just that.
One of the most substantial mistakes first-time homebuyers make is not preparing themselves well enough financially. Credit Karma can be your financial "right-hand man" in your home buying journey.
See what you need to know about Credit Karma:
Credit Karma – An Overview
An easy way to get your credit report
The three major credit reporting agencies, TransUnion, Equifax, and Experian, are required to give you a free credit report once a year by federal law. You have to apply for your reports through AnnualCreditReport.com.
While these reports are handy to see what lenders have reported to the credit reporting agencies – and to find inaccuracies to correct and improve your credit – they do not include your actual credit score.
Since you need to know your credit score to get an idea of where you stand when applying for credit, the lack of a credit score on the reports is a problem. The reporting agency provided a less than an adequate solution – offering to sell you your score for a steep price.
In 2007, Credit Karma came on the scene with a better option. They partnered with Equifax and TransUnion to give Credit Karma members ongoing access to their credit reports and their credit scores. Instead of having to wait once a year to check your reports or being price gouged to get your actual credit score, you could sign up for Credit Karma and get what you needed. This is how Credit Karma works and one of its best features.
A way to help you improve your credit score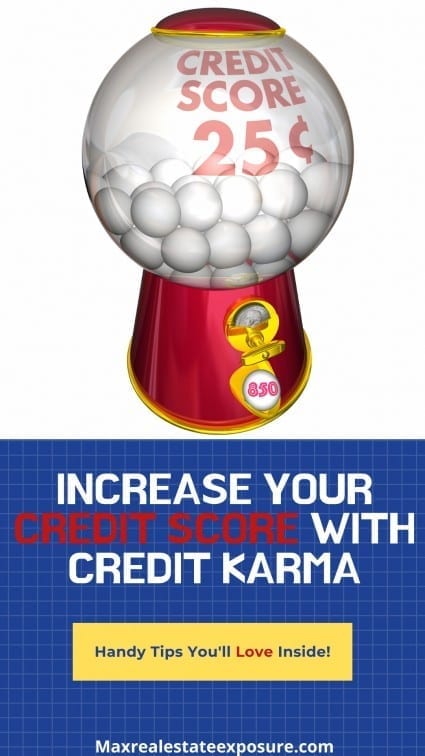 Unlike so many companies in this industry, Credit Karma seems to be genuinely interested in helping its members improve their financial lives. It goes a lot further than just giving you access to your credit reports and credit scores.
The website also breaks down your credit report to show you where things have gone wrong, why, and how to fix those problems. It will tell you how your credit score is calculated, what areas of your credit report are problematic, and give you recommendations on how to correct issues and improve your credit steadily over time.
Barring coming into a lot of money suddenly through inheritance or winning the lottery, there are usually no quick, easy fixes to credit problems. However, with steady pressure, you can work to improve your credit.
Credit Karma tells you how and where to apply such pressure, giving you actionable recommendations that will produce the results you desire if you stick with it.
No FICO scores
For certain situations, your FICO score is quite essential – mortgage lenders look at your FICO score to decide whether they will lend to you and what kind of terms they will offer.
The score also helps lenders to determine the likelihood you will pay the loan back and not end up having to foreclosure on your property. Fico scores are considered the standard for credit scoring. They are used by ninety percent of the top lenders to help them make the best lending decisions.
A bit of trivia – Fico scores were created by the Fair Issac Corporation in the 1960's.
Credit Karma does not offer FICO scores to its members, something that some people see as a significant drawback to the site. However, Credit Karma has a response to such criticism that clarifies the benefits they offer and their overall purpose for their members:
"It's important to keep in mind that no one credit score is the end-all, be-all. There are dozens of different FICO® scoring models alone. Even if you're confident in a specific FICO® score, it may not necessarily match the scores a lender pulls when you apply for a loan.
At Credit Karma, we believe that because you can have so many different scores, the exact number you get at a given time isn't of foremost importance. What's more important are the changes you observe over time in a single score, and where that number puts you in relation to other consumers.
By using Credit Karma to monitor your VantageScore 3.0 credit scores from Equifax and TransUnion over time, you can have an easy point of reference to gauge your overall credit health."
Less about perfect accuracy and more about improving credit health over time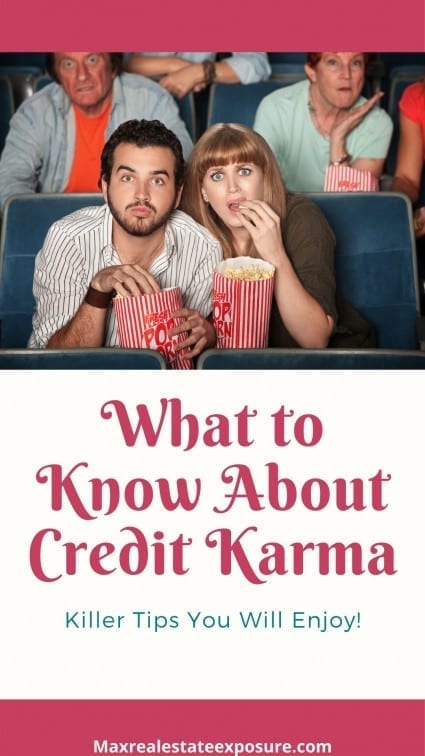 Are there any drawbacks to Credit Karma? One of the things that users of Credit Karma notice are that the credit score they see on the site can vary slightly from the ratings they see on other websites and from other providers.
The Credit Karma team devote a whole article to discussing the question of accuracy and variation. They explain that differences in credit scores are typical and to be expected due to the nature of credit reporting.
The variations are unlikely to be significant, and the overall goal of Credit Karma is to help people track the way their credit score changes over time and offer them ways to improve their score and financial health over time.
There are several reasons why credit scores can vary from those found on Credit Karma, including:
Information may be incorrect on a credit report. If information is wrong on your credit report, it will affect your score. Fortunately, you can dispute inaccurate information using the Credit Karam Direct Dispute tool. Getting incorrect information fixed on any credit report is vital, especially if you will be purchasing a home shortly. You can learn how to dispute errors in a credit report in this helpful article from Norton.
Some lenders do not report to all three major credit report companies. If a lender does not report to a credit report company, that company's score for you will be different from the score you have at a credit report company that has that lender's info.
Scoring models differ among credit reporting companies. Each credit reporting company has its own scoring model – the model they use to weigh the importance of different aspects of your credit. Since they use different models, they can come up with different scores using the same information.
Pros and Cons of Credit Karma
Pros
Credit Karma is free to use.
Credit Karma has a favorable user experience.
It does an excellent job of explaining how credit scoring works.
It has great suggestions for fixing problem areas with your credit.
Credit Karma pulls its data from third-party resources.
Cons
You will get intrusive financial recommendations.
It only will show you two of your credit scores.
You can't change the auto-logout setting.
There are always going to be upsides and downsides of using a financial tool. These are some of the advantages and disadvantages of using Credit Karma.
Easy to Use The Site
Signing up to use Credit Karma is straightforward and only takes a couple of minutes to get started. You will need to give them your name and address along with a couple of finance-related personal details like your social security number. Given Credit Karma will be holding your sensitive information, it offers security features that all users should consider opting into.
For example, you can get a texted code to verify your identity with two-factor authentication if you plan on logging in from different devices. You will be able to turn credit and identity monitoring on or off. You will also be able to request email notifications for changes to your credit score, special promotions, etc.
How Does Credit Karma Make Money?
Since Credit Karma does not charge its members for the free credit reports and credit scores it offers, or for all the targeted advice they give members, they have to make their money some other way. They are quite transparent about how they earn income.
Unlike many other companies that offer free services for personal information, Credit Karma does not sell your information to other companies. Instead, they use the information you provide to present you with targeted advertisements for financial services, like credit card offers and loan offers.
As a member, you will be shown credit card offers that you are likely to be approved for based on your credit score. Not only are you likely to be accepted, but you are also expected to get some benefit from the card offer – like being able to transfer your balance from a high-interest card to a low-interest card.
The overall idea is that Credit Karma can create a situation where everyone wins – members get financial services they need, lenders get customers, and Credit Karma makes some money from the transactions.
Credit Karma and Buying a Home
If you are planning on buying a home, your credit score is going to play a big part in the process. Lenders will use your score to decide whether they will lend to you how much money they will give you, and what kind of loan terms they will provide you with.
You can wind up paying far more for a home with a low credit score than you will with a high credit score; simply because of the better interest rates, you will get with a high credit score.
Credit Karma will not give you the FICO score that lenders will look at when they process your application, but that does not mean that the site cannot be helpful for homebuyers. You can use Credit Karma to help you improve your credit. Follow the advice you get as a member to improve your credit, and you can expect your FICO score to grow as a result.
Have a look at the quick video of one of Credit Karma's users sharing their experience using the site.
Tips to Increase Your Credit Score
Now that you understand the importance of credit scores in the purchase of a home, it's time to improve them. So, what are the best ways to go about getting your credit score increase quickly? Here are some sound tips for upping your credit score:
Always pay your bills on time – one of the most vital aspects from a lender's standpoint is to see how probable it is you'll be paying your bills in an expeditious manner. You can positively influence credit scoring by always paying bills within their due date.
Pay off your debts – pretty much common sense. Lenders don't want to see that you owe other creditors lots of money.
Keep balances low on your credit cards – one of the factors that can have a significant impact on your credit score is what's know as your credit utilization ratio. The ratio is calculated by adding all of your credit card balances and dividing that amount by your total credit limit. For example, if you usually charge about $3,000 each month and your total credit limit across all your cards is $10,000, your utilization ratio is 30%. Mortgage companies like to see your utilization under thirty percent, but the lower you can get it, the better.
Don't open new credit accounts unnecessarily – having mortgage credit cards is generally not a good thing. You will be just tempting yourself to have more open credit. By having more credit accounts, there will be more inquiries against your credit report as well, which isn't ideal.
Don't close credit cards your not using – contrary to what you might think, closing credit cards does not help you increase your credit score. Having unused credit cards open is a sound strategy, as long as they do not cost you money. By closing an account, you could be increasing your credit utilization ratio. Owing the same amount but having less open accounts might lower your credit scores.
Avoid applying for new credit – getting another new credit card can increase your overall credit limit, but the act of applying for credit adds a hard inquiry to your credit report. Too many hard inquiries can negatively affect your credit score. Hard checks can remain on your credit report for two years.
Fix any credit reporting errors – believe it or not, it is not unusual at all for there to be multiple credit report errors. These mistakes can have a dramatic impact on your credit scoring. As mentioned above, when you are going to purchase a home, vigorously comb your credit report for mistakes. If not, get them corrected right away.
You should strive to get your credit score above 740, especially when buying a home will be in your financial future. A credit score above 740 is considered very good. Lenders see borrowers above this amount as being dependable. Get your score above 800, and you will be regarded as one of the cremes of the crop. You will be considered a minimal risk to mortgage lenders.
Striving to increase your credit score when buying a home is just plain smart - use Credit Karma as a tool to make it happen!
Click To Tweet
Work With The Right Mortgage Company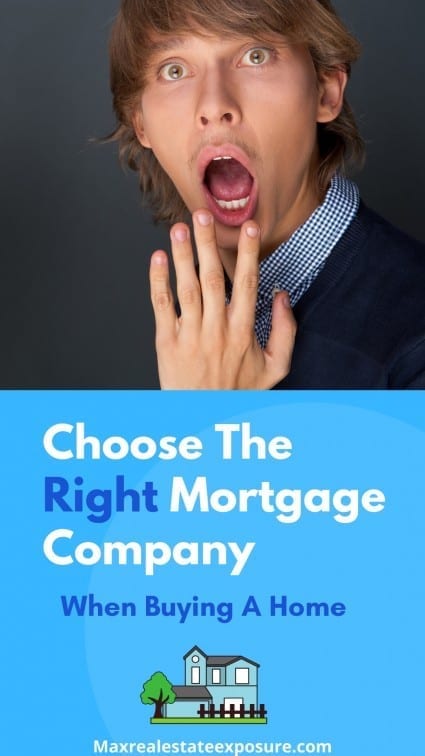 One of the most significant decisions when purchasing a home for the first time will be picking the right lender. Numerous homebuyers don't put in enough effort choosing the right mortgage company.
The mistake that is often made is just focusing on the interest rate offered and not the total cost of the loan. Lenders can make a particular loan product look enticing by the advertised rate they are offering. Sometimes the cost, however, when compared to other loan programs, is not the best.
At the initial stages of procuring financing, make sure you ask the lenders lots of questions. Getting the answers you desire will go a long way towards being happy in the long term. As a first-timer, there are a plethora of exceptional first-time buyer loan products available to choose from. Whether you are looking for a low or no down payment loan, you'll have plenty of outstanding choices.
Just as essential as finding the right fit with a mortgage company is finding a real estate agent, you find dependable and trustworthy. An excellent agent can be a valuable resource in finding a loan specialist. It is one of the many services a real estate agent provides to their buyer clients.
More Outstanding Mortgage Advice
How do home improvement loans work – are you planning on remodeling your home? One of the essential decisions you'll need to make is how to finance the project. Fortunately, there are now tons of options available. See all of the home renovation loans you can use.
Mortgage terms buyers and sellers should know – see thirty-five different mortgage terms you should at least have a basic understanding of. The more you know about financing, the better off you will be when buying or selling.
Frequently asked mortgage questions – when buying a home, it is vital to ask lots of questions. It is critical you understand the process, especially when it comes to getting a mortgage. See what most people like to ask and the appropriate answers.
Use these additional mortgage resources to get helpful advice before buying your next house.
Final Thoughts
One of the most crucial parts of becoming a homeowner is getting your finances squared away well in advance of your purchase. Your credit score is something that should always be a work in progress when you don't have the best scores.
Tools like Credit Karma can go a long way in helping you reach your journey of financial nirvana.
---
About the author: The above Real Estate information on what is Credit Karma and how does it work was provided by Bill Gassett, a Nationally recognized leader in his field. Bill can be reached via email at [email protected] or by phone at 508-625-0191. Bill has helped people move in and out of many Metrowest towns for the last 33+ years.
Are you thinking of selling your home? I have a passion for Real Estate and love to share my marketing expertise!
I service Real Estate Sales in the following Metrowest MA towns: Ashland, Bellingham, Douglas, Framingham, Franklin, Grafton, Holliston, Hopkinton, Hopedale, Medway, Mendon, Milford, Millbury, Millville, Natick, Northborough, Northbridge, Shrewsbury, Southborough, Sutton, Wayland, Westborough, Whitinsville, Worcester, Upton, and Uxbridge MA.
Summary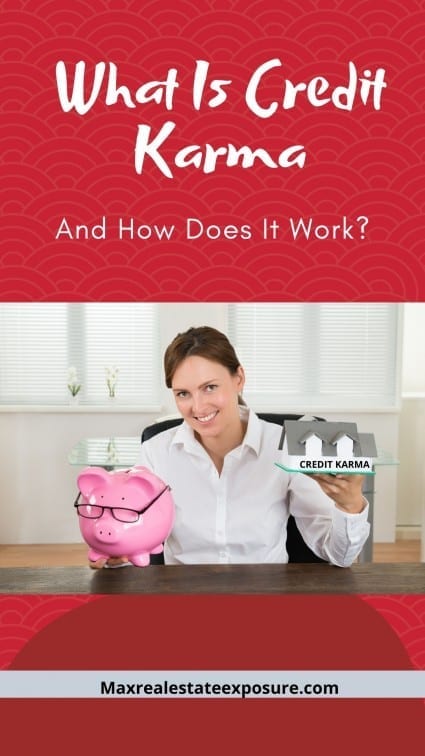 Article Name
What is Credit Karma and How Does It Work
Description
See what Credit Karma is and how it works. Get a detailed overview of how to use Credit Karma along with the pros and cons of using the site.
Author
Publisher Name
Maximum Real Estate Exposure
Publisher Logo