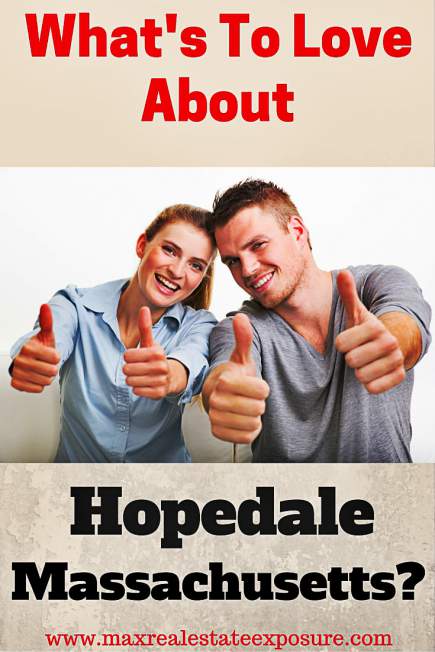 Hopedale, Massachusetts, is a small town located south east of Worcester. For home buyers that are searching for the perfect place to settle down – one that is still close enough to the city to have access to all the best such places have to offer, yet small enough to settle down in and raise a family – Hopedale is ideal.
Do you want to learn all there is to know about the Hopedale Massachusetts Real Estate market, as well as what makes the town special? Keep reading and you will get quite an education! If you are thinking of selling or buying a home in town, please get in touch as I have been selling Hopedale real estate for the past thirty years! There are very few Realtors in Hopedale Mass that have the track record of being a top producer year after year.
As a Hopedale Mass Real Estate agent with nearly three decades of experience, selling here comes easy to me.
The Small Town of Hopedale, MA
As of the last census in 2010, Hopedale had a population of 5,911. The town is certainly small, with only a few public schools and a land area of 5.3 square miles. Hopedale is located in what is considered central Massachusetts, bordered by four other communities – Milford Mass to the north, Mendon Mass to the south, Upton Mass to the west and Bellingham Mass to the east.
This is not a small town that is growing rapidly, either. The census in 2000 listed the population as 5,907 people, with a total of 2,240 households and 1,572 families in the town. This means that in the 10 years from 2000 to 2010, the recorded population only grew by four individuals. Because of this, Hopedale can be polarizing. If you want big city – or even big town – life, you won't find it here. But if you are looking for the true small town experience, Hopedale can deliver.
Hopedale, MA Real Estate
What is the Hopedale Massachusetts Real Estate market like?
Finding a great home in Hopedale is certainly achievable. Because the town is smaller and not as ideal for commuting as some other towns further east, many of the homes here are affordable. However, the housing stock is smaller, which means that the competition for the best homes can sometimes be fierce. This is why it is so important to hire a Realtor experienced in buying and selling homes in Hopedale.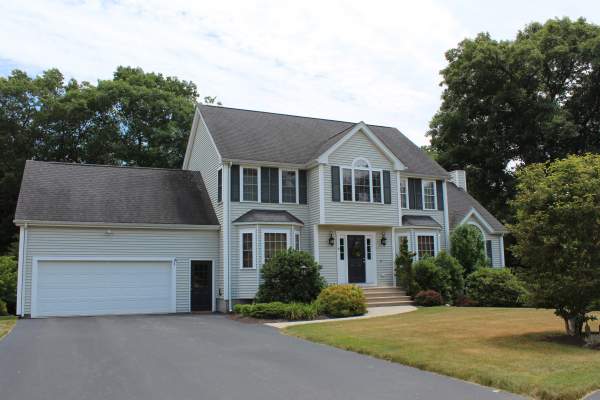 Hopedale is not a large real estate market, but finding the best deals does require experience and expertise that only a qualified Realtor can provide. The best houses go fast – even in a small town – and you need to have a way to find those houses before everyone else does. This is one of the services a good real estate agent will provide.
Although the housing stock in Hopedale is smaller, there are a wide range of options to meet your needs. You can find affordable condominiums here that sell for less than $200,000. You can also find some of the older, finer homes in the area for much more – if you want to live in a true piece of Massachusetts history. Of course, there are also a number of mid-range options, single-family homes that are perfect for starting a family in.
One of my favorite neighborhoods in town in Harmony Estates. If you are looking for a well built home in the 400,000 to $600,000 price point Harmony Estates is certainly worth looking into. You will find homes that generally range in size from 2300 square feet to homes over 3200 square feet. Most of the homes are time tested colonial designs that offer large kitchens and family rooms. There is quite a bit of turn-over in the neighborhood on a yearly basis, as the subdivision has a lot of executives who move around the country quite a bit. Given the popularity of the Harmony neighborhood, homes are typically fairly easy to sell when priced appropriately. If you are looking for a nice home this is certainly a spot worth checking out.
Another long standing popular spot in town is Pinecrest Estates. Located in a prime location off of Route 16, Pinecrest offers well built traditional New England Colonials. These homes typically offer 3-4 bedrooms with two and half baths as well as a two car garage. The price range of the homes is generally in the high 300's to high 400's. This is a large neighborhood that many home buyers find to be a great place to settle down.
If you are looking for an affordable townhouse condominium, Laurelwood is a neighborhood that has remained popular over quite a few years. The development was built in the 1980's and remains a place numerous buyers end up landing given it's affordability, ample space and having a garage as a desirable amenity.
There are also more affordable village colonials, duplex condos and an assortment of other capes, ranches, and split level homes.
If you are looking for a home in Hopedale, I can help you find it. I have been working in this particular market for many years, and I understand the area well. If you are looking for something small and affordable, I know how to find it. If you want something much more grand, I can help you locate some of the prime real estate in the town.
If you are interested in learning more about the real estate options in Hopedale, please let me know. I can explain to you what the market in Hopedale looks like at this very moment. I can also help you narrow down exactly what you are interested in, and then I can go to work finding it. Your satisfaction is always my number one priority. Reach out to a Hopedale Realtor who will do a great job!
Demographics of Hopedale
What are the demographics like in town?
The census indicates that the population density of Hopedale is 1,145.8 people per square mile. With 2,289 housing units, the average density of housing units is 444 per square mile. The racial makeup of the town is 97.23% White, 1.17% Hispanic or Latino, 0.71% Asian, 0.56% Black or African American and 0.71% Native American.
Of the 2,240 households listed in the census, 35.8% had children that were under 18 living with them at that time. There were 58.8% married couples living together, with 29.8% of the households being made up of groups of individuals. There were 8.8% of households that were occupied by a female householder with no husband present. Households comprised of individuals living alone made up 12.8% of total number.
The population's age was spread out over a wide range, with 26.2% under the age of 18, 5.1% between 18 and 24, 30.8% between 25 to 44, 22.4% between 45 and 64 and 15.5% 65 years and older.
The median income for a household in Hopedale, MA was $60,176 as of the last census. For a family, the median income was $68,571. For the town, the per capita income was $24,791.
History of Hopedale, MA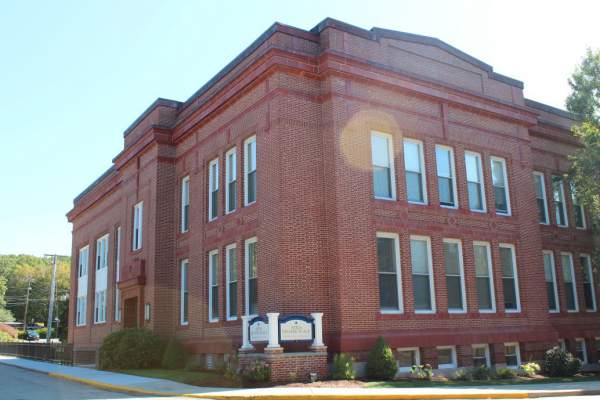 Hopedale certainly has a rich history. The first settlers came to town in 1660. The most notable of these early occupants of the area was Benjamin Albee, who set up a grist mill in 1664 to use the waters of the Mill River for the grinding of corn – an important staple of the settlers.
The area that would become Hopedale was initially part of larger communities, first the city of Mendon, then Milford. Mendon was first to be incorporated, occupying a 64 square mile section of the Blackstone Valley. Milford then separated from Mendon in 1780.
It was not until 1841 that the town actually got its name, when the abolitionist Adin Ballou began to establish a community based on social responsibility and biblical individualism. Ballou was part of the group known as the Practical Christians, who founded the Hopedale Community on both socialist and Christian ideologies. He and his followers purchased 600 acres to build their community. Ballou termed the community – which occupied a small section of Mendon – Hopedale.
The idealistic community of Hopedale attempted to create something unique for the time, a place that believed in women rights, temperance and abolition. Unfortunately, not everyone could agree on how the community should operate, and it eventually went bankrupt in 1856. Two of Ballou's followers took over administration of the town, the Draper brothers.
The Draper brothers turned out to be quite successful, developing a type of textile machinery that became extremely popular. By 1880, the company had over 800 employees. They eventually become the largest manufacturer of textile looms in the entire country, making the Draper Corporation a major character in the history of the town. Eventually the company was bought out in the 1960s, but through the early part of the century it was a major company, not just for Hopedale, but for Massachusetts.
One of the notable aspects of the Draper Corporation was its approach to taking care of its employees. Perhaps a throwback to the brothers' roots in the earlier Ballou community, the company build an impressive living community for its workers. Deciding that good houses improved worker morale, the Drapers created a self-contained town where employees could live in comfort and security. The rent was cheap, the quality high, and the recreation opportunities abundant. This may be why there was only one strike ever recorded, in 1913, during a time when workers were striking all over the country. It may also help explain how the company came to dominate in its industry for decades.
With the decline of the Draper corporation and textile manufacturing in general, the town shrank back to the modest size that can be seen today. While there is certainly pride in what Hopedale once was, there is also a satisfaction in knowing that Hopedale has held on to its community spirit. With both Worcester and Boston not so far, there are plenty of places where industry still reigns supreme. But in Hopedale, you can sit back on your porch and escape – something that is worth its weight in gold for many home buyers. Real Estate agents who work in the Hopedale market understand the rich history.
If you would like to learn more about Hopedale and take a journey back in time, I would suggest visiting the Little Red Shop Museum which captures the essence of this quaint little town.
Whats The School System Like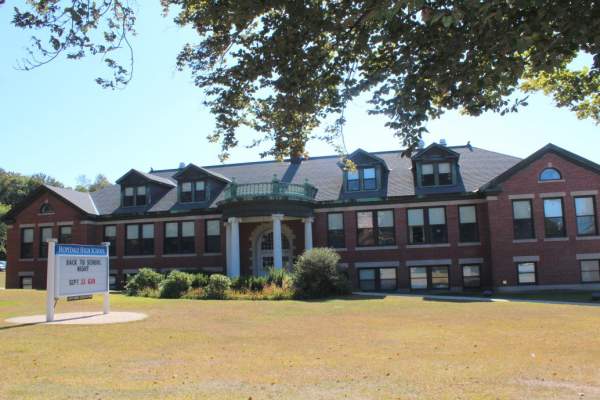 There are only two public schools in Hopedale. For students in grades K through 6, there is the Memorial School. For students in grades 7 through 12, there is Hopedale Junior/Senior High.
While it's possible that the high school students may start to chafe at the small size of Hopedale by the time they are going to graduate, parents in Hopedale are much more appreciative of the size of the school system. Having a small school system allows for more focus on the students, and increased accessibility for parents that want to be involved.
This is one of the big draws of living in such a small town for those interested in starting a family. Find some excellent information on the Hopedale school system here.
Commuting From Town
What is commuting like from Hopedale?
Because of its small size, most residents of Hopedale wind up commuting to other towns or cities for work. This is a common thing in most Massachusetts towns, but especially true in Hopedale. A population of around 5,000 can only support so many employees.
Hopedale is only around 19 miles from the larger city of Worcester, where many residents are employed. It can take between 30 and 40 minutes to commute there by car. Boston is quite a bit further, at around 40 miles – or an hour and ten minutes – by car.
Hopedale is not the perfect commuter town, which can be a positive or a negative, depending on your perspective. Unlike other, larger towns, Hopedale is not easily accessible by major highways to the largest towns in the state. This is not to say that there are no nearby major roads, because there are. They just don't lead directly to Worcester or Boston. This does have a benefit, though. It helps the town stay small, ensuring that the small town feel will be retained for the foreseeable future.
Why Hire a Top Hopedale MA Realtor?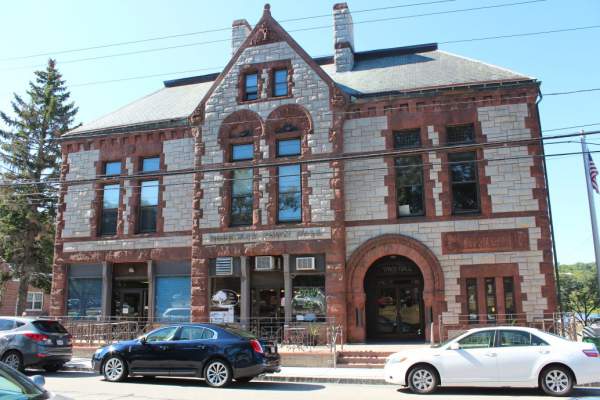 If you're thinking about selling a condo or home why not hire a top Hopedale Massachusetts Real Estate agent? One of the beauties with real estate is that it rarely costs more to work with an agent that consistently produces results month in and month out. My twenty nine years as a Real Estate agent working the Hopedale real estate market gives me a complete understanding of the town.
When you are selling your home you don't want to hire just anyone! Hiring the wrong Hopedale Realtor is one of the biggest mistakes people make when selling their home.  When choosing which Hopedale real estate agent to work with you should consider things like their past track record of success, statistical data such as list price to sale price ratios and average days on market stats. While these statistics are vital so is the agents communication and marketing skills.
My twenty nine years as a Real Estate agent working the Hopedale real estate market gives me a complete understanding of the town. My expectation as an agent is for you to be comfortable referring your family and friends because you were completely satisfied.
There are very few other Realtors in Hopedale MA who are providing the level of online exposure my clients receive through the utilization of proper search engine optimization (SEO) and social media integration! When selling a home, there is nothing more important today than proper internet marketing. This happens to be one of my specialties that separates me from other Hopedale real estate agents.
My clients properties are found in all the top places that most buyer's would be searching for Hopedale homes for sale, including this website which is ranked highly by Google and other search engines. This website, Maximum Real Estate Exposure is in fact on of the most visited real estate sites in Massachusetts averaging over 56,000 visits a month.
Average real estate agents put a for sale sign in your yard and list on the Multiple Listing Service (MLS) and call that marketing.
As far as Real Estate advertising, you will find that I do things that other Realtors do not including spending time on social media exposing your property. Seeing your home featured in Facebook, Google Plus, Linkedin, Pinterest and Twitter to name a few are the norm not the exception.
Additional things that help us stand out include exceptional photography from a high end camera, vivid descriptions describing all the best features of your home, along with a video tour from the real estate shows that will be found in Youtube, Realtor.com, Zillow, Trulia, and MLS.
A few of my accomplishments that I am proud of include:
  Graduated with B.S. in Marketing and Management Northeastern University Boston, MA. Active participant in the Cooperative Education Program.
Full time Realtor for past 30 years servicing all of Metrowest MA and beyond.
Member of National Association of Realtors & Greater Boston Real Estate Board.
Prior to joining RE/MAX in 1996 was one of the top agents in MA for the Prudential Real Estate.
Have been ranked one of the top 5 RE/MAX agents in Massachusetts each year, for thirteen out of the past fourteen years.
 #1 agent at RE/MAX Executive Realty – a six office company with over 120 agents. RE/MAX Executive  Realty is one of the largest RE/MAX company's in Massachusetts with offices in Hopkinton Mass, Holliston Mass, Medfield Mass, Grafton Mass, Franklin Mass and Marlborough Mass.
Elected to RE/MAX Hall of Fame.
RE/MAX Lifetime Achievement award.
Have been ranked as high as #19 RE/MAX agent in the United States.
Featured in Who's Who In Real Estate.
Top Hopedale MA Realtor.
in 2012 was  the #1 RE/MAX Realtor in all of New England.
In 2013 was the #3 RE/MAX Realtor in all of New England.
In 2015 was the #5 RE/MAX Real Estate agent in New England.
In 2016 was the #3 RE/MAX Real Estate agent in New England.
I have been listing and selling homes throughout the Metrowest Massachusetts for the last 30+ years.   Call or send me an email so we can discuss how I can best serve your Hopedale MA Real Estate needs!
Bill Gassett ~ Real Estate agents Hopedale MA
RE/MAX Executive Realty
22 South Street #203
Hopkinton, MA 01748
Phone: 508.435.5356
Fax: 508.435.5550
Email: billgassett@remaxexec.com
Connect with Bill's Hopedale Realtor profile on Google+
Additional Helpful Hopedale Mass References
Use these additional references to get even more information on the real estate market and what makes the town special.
Map of Hopedale Massachusetts
See Current Homes For Sale in Hopedale
See all Real estate in the city of Hopedale.
(all data current as of 2/20/2018)
Listing information deemed reliable but not guaranteed. Read full disclaimer.
Remember if you need a top Hopedale MA Real Estate agent I would appreciate the opportunity to interview with you!