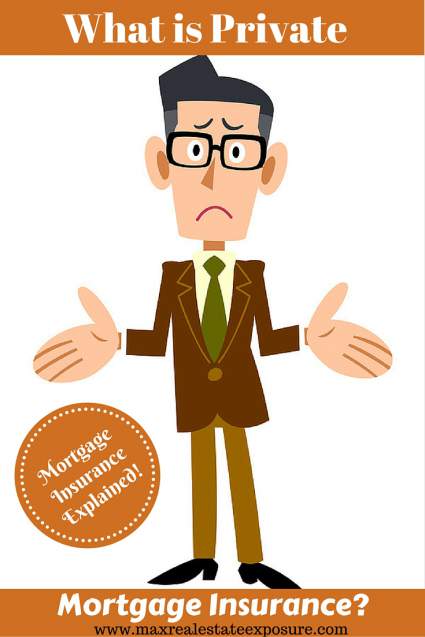 One of the things that many homeowners want to know is how to get rid of private mortgage insurance. If you bought a home without making a down payment of 20% or higher, or you refinanced your home with less than 20% equity, private mortgage insurance (PMI) was probably a requirement of owning your home.
Now, when you were in the middle of the excitement of buying the house, you may not have batted an eye at paying a little extra insurance to get your nice new home. But as the months go by, and you look at your mortgage bill, you may have noticed that PMI is kind of expensive. Naturally, you want to know how to get rid of it as soon as possible. In fact, the second follow up question I am often asked as a real estate agent, is "when can I stop paying private mortgage insurance?"
Getting rid of private mortgage insurance is not that difficult to do as long as you follow a few simple steps outlined below.
Private Mortgage Insurance
Many of my first-time buyer clients will ask me what private mortgage insurance is? Private mortgage insurance is there for the lender. It is insurance against the possibility that you will default on your home loan. Because you didn't have the financial power to put 20% down on the house, the lender considers you a higher risk and wants to be confident that it will be covered should you stop making your payments and default on the loan. Unfortunately, PMI can boost your monthly mortgage bill.
If you bought a house for $300,000 and you have a PMI of 1/2%, you are looking at an extra $1500 a year in payments – or $125 a month. That is $125 a month you could probably use, the money you wish you didn't have to pay for insurance that offers you absolutely no benefit. And to be clear, private mortgage insurance is purely for your lender, at your expense. You get nothing out of it (except your loan). Here is an excellent private mortgage insurance calculator that will give you an estimate of what you can expect to pay in PMI.
Private mortgage insurance fees are variable, depending on factors such as your credit score and the size of the down payment you make. Fees of 0.3 percent to 1.5 percent are not uncommon.
From time to time, you may find a lender that offers a loan down payment loan program that does not come with the added cost of private mortgage insurance. This type of loan product is always worth looking into as it could save you a boatload of money. There is always the possibility that it may not as well. Typically a small down payment loan with no PMI carries with it a much higher interest rate. When trying to decide whether to go with a mortgage loan that does or doesn't come with PMI, it is important to calculate the overall monthly cost of both.
This should help determine what is the best choice based on your current financial circumstances. There are also other types of loan programs that should be considered as well including an FHA mortgage and USDA Loan. Again it is important to do a careful consideration of all of the costs you will pay for any loan type. Nobody wants to overpay for a mortgage. When doing so, you are just throwing your hard earned money down the toilet!
How is Private Mortgage Insurance Paid
When you know, you have less than a 20 percent down payment and will be paying private mortgage insurance it is important to find out how it will be given. There are essentially three ways you can pay private mortgage insurance including the following:
You pay a monthly premium that is part of your mortgage payment. This is the most common way PMI is paid.
You pay a one-time upfront fee at the closing.
Occasionally you can pay a combination of the above.
Eliminating Private Mortgage Insurance Early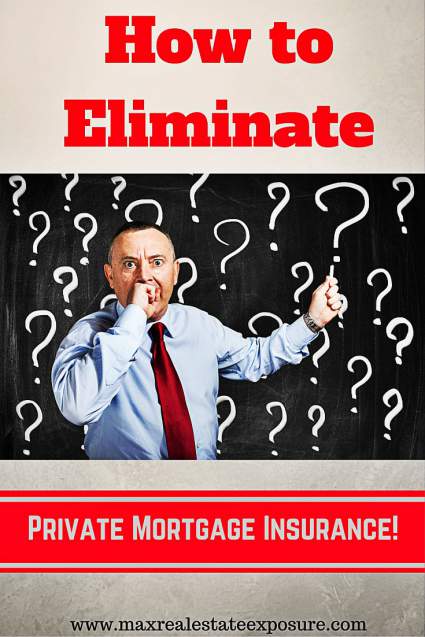 So how do you stop paying private mortgage insurance? All you have to do to get rid of PMI is to pay your mortgage down to 80 percent or less. No problem, right? For most homeowners getting down to the 80% level is going to take some time. It 'd be good if you had some other options to reach the point where you could request the termination of this costly insurance. After all, most people want to know how to pay off private mortgage insurance early if they can manage to do so financially.
There are a few options you can consider, one of which might work for you. This includes:
Refinancing
You may have the possibility of refinancing your home if you think that your home has appreciated in value enough. If you can get a loan that accounts for less than 80% of the home's value, then you could be able to eliminate the PMI. There are some things to consider here, though. You want to make sure that refinancing makes financial sense. You will need to determine if the rate on the loan is adequate to save you money with the elimination of the PMI. Here is an excellent guide on how to get the lowest mortgage interest rate on your home loan.
Appraisal
By getting a new appraisal, if your home has increased in value enough, you may be able to convince your lender to drop the PMI. The evaluation will need to show that your home is valuable sufficiently to hit the 80% threshold, and you will need to have a lender that will accept your proposal to eliminate the PMI based on an appraisal. If you have both of these, you could get the PMI removed.
Remodel
If you can rebuild your home in such a way that it increases your home's value enough, you may be able to hit the 80% mark and get rid of the PMI. Not every remodeling project will achieve drastic increases in value, so be extremely choosy in what you decide to do to your home. Many homeowners will ask themselves should I remodel or move. Just as with refinancing, you can easily spend more money on a remodel than you will save on getting rid of PMI.
Make bigger payments
Even a small increase in your monthly mortgage payment can have significant results on your bottom line. Over time you can chip away at what you owe just by paying $50 or $100 extra a month. The more you can throw at it, the faster you will get to the point of being able to get rid of the PMI. And you will have the added benefit of paying off your house faster, which can be an incredible relief when you are finally done with the mortgage. Of all early termination options, making bigger house payments is the one that will have the most benefits. Paying down your mortgage each month might be part of your financial strategy anyways. For some, it makes sense for others maybe not. You can see the pros and cons of paying your mortgage early in this article by CNBC.
When You Hit 80% Equity
If you have managed to pay your house down to where you owe 80% or less of your original loan amount, then contact your lender and request that the insurance is dropped – as long as you have a good payment history. You need to make sure and not make any delay leading up to the point where you will be able to request the termination of the insurance. You will need to submit the application in writing.
When You Hit 78% Equity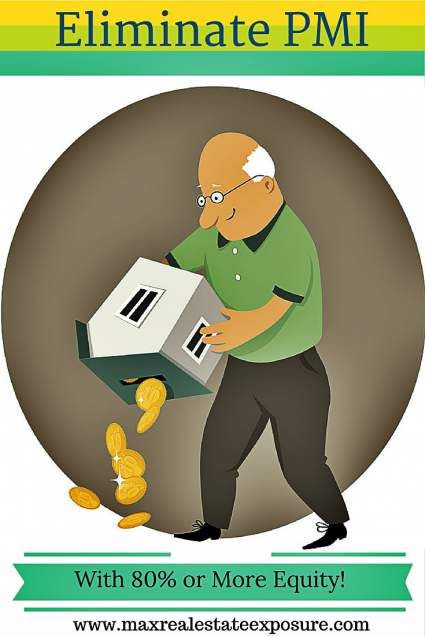 If you get to 78% of your mortgage by making regular payments, then your lender is required to terminate the PMI without any request on your part. Of course, it is still a good idea to talk to your bank about the time that the termination should occur just to make sure everything is in order. You don't want to pay any longer than you have to.
Keep in mind that automatic termination only occurs when you hit 78% through regular payments – not if you make extra payments. So if you did pay down your loan early, you would need to make a request to have the lender terminate the PMI. If you do not make the claim, you could be looking at months and possibly years of extra payments.
Other Requirements to Cancel Private Mortgage Insurance
According to the Consumer Financial Protection Bureau, you have to meet certain requirements to remove your private mortgage insurance.
To get rid of private mortgage insurance, your request must be in writing.
There can be no late payments, and you must be current with your mortgage.
You might need to show proof there are no other loans on the home like a home equity loan or home equity line of credit.
The lender will probably require you to get an appraisal to show that your loan balance isn't more than 80 percent of the home's current value.
Pay Attention To Your Loan
It is always a good idea to look over all your mortgage documentation to be clear on your terms, and to keep track of any documents that your lender sends to you. By tracking your payments and being sure of how much you have paid off, you can get rid of PMI as soon as possible. Watching the local real estate market is also something that is smart to do as well. There are times when real estate markets can take a significant upward jump in value. It is possible the value of your home has moved up a lot quicker than you ever thought possible.
If you think this may be the case, call an experienced local Realtor who you can consult with on the approximate value of your home. You may be able to eliminate your private mortgage insurance way ahead of schedule! Just be sure you choose a Real Estate agent that knows how to accurately value a home. There are many Realtor's who are feeble when it comes to figuring out home values. This is an art and skill. Sometimes it takes years before an agent can value properties correctly accurately.
Other Excellent Financing and Mortgage Articles
Use these additional financing and mortgage articles to make smart financial decisions surrounding your home. There is a real benefit knowing how to remove your private mortgage insurance. You can save some real money – good luck!
---
About the Author: The above Real Estate information on the how to get rid of private mortgage insurance was provided by Bill Gassett, a Nationally recognized leader in his field. Bill can be reached via email at billgassett@remaxexec.com or by phone at 508-625-0191. Bill has helped people move in and out of many Metrowest towns for the last 29+ Years.
Thinking of selling your home? I have a passion for Real Estate and love to share my marketing expertise!
I service Real Estate sales in the following Metrowest MA towns: Ashland, Bellingham, Douglas, Framingham, Franklin, Grafton, Holliston, Hopkinton, Hopedale, Medway, Mendon, Milford, Millbury, Millville, Northborough, Northbridge, Shrewsbury, Southborough, Sutton, Wayland, Westborough, Whitinsville, Worcester, Upton and Uxbridge MA.
Enjoy This Real Estate Article?
"Subscribe To My Blog - It's FREE and No Spam EVER!"
Get my blog articles in your inbox as soon as they are published!