Preparation For Getting a Home Loan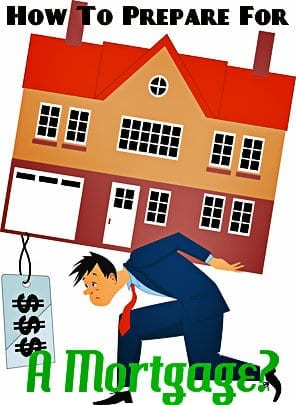 How to prepare to get a mortgage is something every buyer should be thinking about well in advance of making a home purchase! One of the things that first time home buyers will often ask me is what they should do first in the home buying process.
My answer is always the same which is go out and get pre-approved for a mortgage. Preparing to get a mortgage, however, is something that many buyers don't often think about. Taking out a mortgage loan can be one of the most important parts of the home buying process.
The amount that a person is approved for will often dictate how much they have to spend on the house. The interest rate will determine how much a borrower will be paying for the next fifteen to thirty years if the mortgage is kept that long.
With these reasons in mind, it is a good idea to prepare for the upcoming mortgage loan before walking into the bank and asking for approval. Here are some steps to help make sure that the financial house is in order before taking out a mortgage loan.
Preparing for getting a mortgage is something all home buyers should do! When buying a home for the first time, learning how to get ready to get a mortgage is one of the top first time home buyer tips. It can make a significant difference not only in the rate you procure but to get the loan!

Check The Credit Report and Correct Mistakes
Making sure your financial cards are in order is a big part of how to prepare to get a mortgage! Consider for a moment that the Federal Trade Commission estimates that as many as one in five people have a significant error on their credit reports.
Next add in the idea that just ten points higher or lower on a credit score could potentially mean a difference of tens of thousands of dollars in interest paid over the lifetime of a mortgage.
Now it should be obvious why it is critical to check a credit report before stepping foot in a bank. Similarly, make sure that there are no recent delinquencies or collection notices on the account. If such problems were recently resolved, wait several months before applying for a mortgage.
This step should really be completed several months before a person is ready to apply for a mortgage. If errors are discovered it can be a long and frustrating process to begin correcting them.
Considering the potential savings that can be made by raising a score just a few points, however, it is worth it to make sure that the credit report is accurate. Making sure your credit history is accurate should be an essential part of preparing for getting a mortgage.
Establish Income and Assets
Before a bank or other lending agent approves an individual for a loan, they want to be sure that the person is going to be able to pay the loan back in full. For their own reassurance, the lending officer will typically examine two main areas.
The first will be the monthly income of the potential borrower. Those interested in taking out a loan should avoid job hopping in the months leading up to the loan application process. Holding down a job for several months, and preferably several years, before applying will give the lending institution a good idea of how much money a person has that can potentially go towards repaying the loan.
Similarly, the lending institution will want to see that the borrower has assets that can help back up the loan. They will investigate any paper trails, so it does not work to just transfer money into a savings account from a relative in the days or weeks leading up to the application.
The assets in the bank should be established. Getting your financial house in order is a key part in preparing to get a mortgage.
Getting a mortgage today is much different than in years past. You need to be prepared to have everything you have done financially recently scrutinized to the nth degree. There are many who will tell you that getting a mortgage today is like being hired by the federal government to work in the White-house. In other words, the lending institution is going to leave no stone unturned in making sure you are a valid candidate to have a mortgage.
Eliminate Other Debt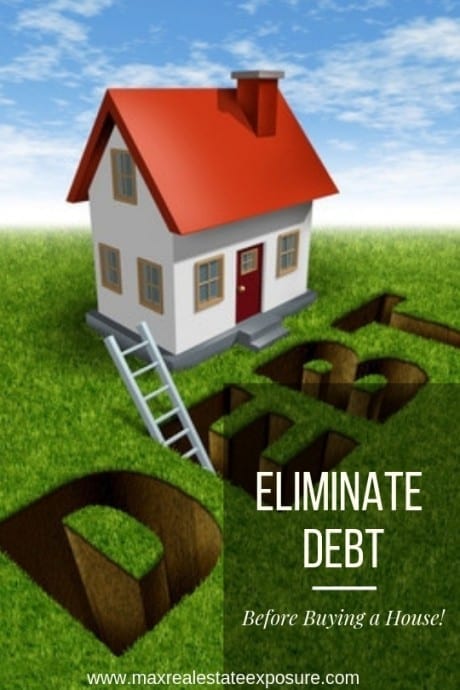 Often times the other facet that home buyers don't think about enough when getting a mortgage is their current debt load. In the excitement of wanting to have their first home buyers often overlook where they currently stand with other financial obligations.
Banks often want to avoid having the debt of a particular person surpass a certain percentage of their monthly income. This means that they will be closely scrutinizing any other debt, such as credit card debt, car loans, etc.
If at all possible, pay off all credit cards and as much of other types of debt as possible to minimize the monthly debt payments.
Similarly, the time around taking out a new mortgage is not the time to try and get a new loan for something else. Even if the person will still have a very low income to debt ratio, recent credit applications are a red flag for loan agents.
The new credit can put a serious debt in a credit score, at least temporarily, and this could result in a higher interest rate, or even rejection, when applying for a mortgage. It is best to wait until the mortgage is secured and the papers are signed before looking at other lines of credit.
Being in the real estate industry for the past twenty seven years I get to hear the horror stories from the mortgage broker I work with. One of the common errors that home buyer's make is going out and getting a new car or buying furniture while they are getting a mortgage to purchase a home.
There are times when this has actually caused a buyer not to be able to close on a property! Financing a large purchase while you are trying to secure a home mortgage is a huge mistake.
In fact it could cause you not to be able to close on your property when you are scheduled to! Part of preparing to get a mortgage is being fiscally responsible during the process.
Get Pre-approved and Lock In The Rate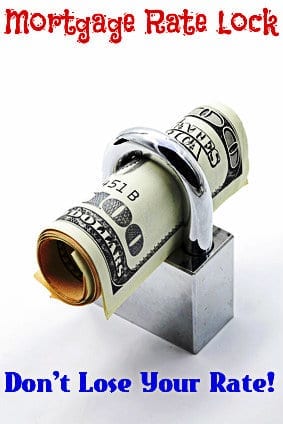 Once the process of filling out applications for mortgage loans has begun, there are two critical steps. First, make sure you get pre-approved for a loan.
Understand that there is a distinct difference between being what's called "pre-qualified" for a loan and getting pre-approved.
In most circumstances having a pre-qualification letter means nothing more than you have the income to afford a certain price point when looking at homes.
Getting pre-approved however is a lot more involved. The lender is going to check your credit, verify your financial status and check your employment.
After all these things are done, the mortgage company or bank is going to have a pretty good picture of who you are as a borrower.
When buying or selling a home, one of the most frustrating developments for everyone involved is the offer falling through.
For this reason, sellers are often most interested in buyers who are pre-approved by their bank for a loan.
This means that they have a definite idea of how much they are approved for and there will not be any problems with securing the necessary loan.
Secondly, once the borrower has secured a home mortgage that they are happy with, it is important to lock in the rate. Since mortgage rates change day to day, borrowers should not assume that the mortgage they qualify for today will be available tomorrow, unless they lock in the rate.
It is also important not to assume that any particular rate is locked in unless they have reassurance in writing.
This becomes especially important if your finances are tight and the increase in a rate could cause you to no longer qualify for the loan. I have personally witnessed mistakes made by mortgage brokers not listening to their clients and failing to lock a mortgage rate. Be sure to document any discussions you have with your mortgage broker or lender when locking a rate!
Securing a mortgage is one of the most important aspects of the entire home buying experience. The mortgage terms determines how much a buyer can spend on a home and how much they will be paying each month for the next fifteen to thirty years. Taking the appropriate steps to secure the best mortgage possible can go a long way in making the entire real estate process easier and much smoother.
Following this advice when getting a mortgage will put you in great financial position knowing that you did all you could to have the best mortgage terms and conditions moving forward. Having done all your home work preparing for a mortgage in advance will put you in a great spot to start your journey of finding the home of your dreams.
Other Mortgage Resources Worth Reading:
Use these additional resources to help prepare for getting a home mortgage that will fit your needs and budget.
---
About the author: The above Real Estate information on how to prepare to get a mortgage was provided by Bill Gassett, a Nationally recognized leader in his field. Bill can be reached via email at [email protected] or by phone at 508-625-0191. Bill has helped people move in and out of many Metrowest towns for the last 31+ Years.
Are you thinking of selling your home? I have a passion for Real Estate and love to share my marketing expertise!
I service Real Estate sales in the following Metrowest MA towns: Ashland, Bellingham, Douglas, Framingham, Franklin, Grafton, Holliston, Hopkinton, Hopedale, Medway, Mendon, Milford, Millbury, Millville, Northborough, Northbridge, Shrewsbury, Southborough, Sutton, Wayland, Westborough, Whitinsville, Worcester, Upton and Uxbridge MA.