Realtors Guide To Framingham Real Estate

Learn all there is to know about the Real Estate market by top Framingham MA Realtor, Bill Gassett of RE/MAX Executive Realty. If you have any questions on anything to do with Framingham and specifically Framingham Real Estate, please get in touch as I have been selling in town for the last thirty years! There are very few Realtors in Framingham that have the track record of being a top producer year after year.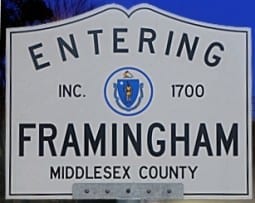 Framingham is located in Middlesex County, Massachusetts, 20 miles west of Boston and 197 miles from New York City. Framingham is the largest Town in the Commonwealth of Massachusetts.
According to the United States Census Bureau, Framingham has a total area of 26.4 square miles and is bordered by: Southborough and Marlborough on the west; Sherborn and Ashland on the south; Natick on the east;  Wayland on the northeast; and Sudbury on the north.
South Framingham includes Downtown Framingham (the town government seat), and the villages of Lokerville, Coburnville, and Salem End Road.  North Framingham includes the villages of Pinefield, Nobscot, Ridgefield, Saxonville and Framingham Center.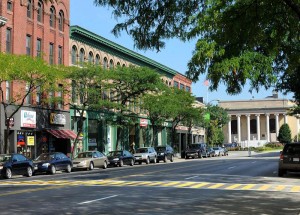 Downtown Framingham is urban with cultural amenities and direct access to public transportation including commuter rail service to Boston and Worcester. Framingham Center is Framingham's historic area and home to Framingham State University.
Nobscot in northwest Framingham is generally suburban in character. The center of this community is Nobscot Village, the area's commercial core. Saxonville is a residential, commercial and artistic community.
The town has about 400 acres of land that has been placed into public conservation including the Wittenborg Woods and the Morency Woods. The town also operates three public beaches including:  Learned Beach, Saxonville Beach and Waushakum Beach.
Framingham offers residents a blend of rural and urban qualities including excellent public services, well-respected public schools and a full-service community teaching hospital. As a Realtor working in town it is easy to see why the community has really flourished over the last few years.
What's The Framingham Real Estate Market Like?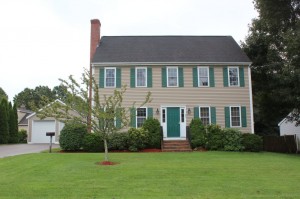 Housing in South Framingham mainly consists of single family houses on lots of less than 0.5 acres. North Framingham has large tracts of single-family housing on lots over 0.5 acres. The village of Saxonville on the east side consists of many Victorian homes and is undergoing an expansion of over six hundred new homes. The village of Nobscot on the west side has many homes valued above mean housing prices for the region.
What you will begin to notice while scoping out the community as a place to live is the diversity of housing. You will find condominiums from well under a $100,000 to homes over one million dollars. The bulk of Framingham's real estate happens to fall between the mid two hundred to mid four hundred thousand price range.
While looking through the various neighborhoods in town you will see an abundance of slab ranches. Many of these homes were built in the 1950's through the 1970's by a gentleman with the last name Campanelli. These home became affectionately know as Campanelli Ranches. Most of these home were built without basements. These homes have been popular over the years with the young professional first time buyer, as well as the older empty Nestor's looking for one floor living.
You will also find some very nice executive homes as well in various neighborhoods scattered throughout the town. One of the attractive things about Framingham is you have a plethora of great shopping and restaurants along Route 9 as well as a bustling town center where you can pick up the train to head to Boston. In a very short period of time you can be in the city while maintaining a suburban lifestyle as well. Realtors find plenty of business to go around as the town has more Real Estate transactions in a given year than any of the other surrounding communities. Over the last few years the Framimgham real estate market has been an outstanding performer. The amount of transactions in Framingham has gone up significantly. In fact the town has been one of the top real estate performers in the Metrowest area. From a Framingham Realtors perspective it is a great place to sell due to the high volume of real estate transactions that take place every year along with a diverse housing stock.
If you're in the market to buy Real Estate in Framingham MA, you will find many residential options to choose from. Whether you're looking for  luxury and estate homes, single-family homes, town homes or short sales. I am a top Framingham MA Real Estate agent that can help you find exactly the type of property you are looking for!
Housing & Population Statistics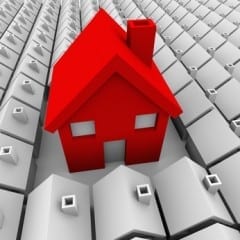 As of 2011, Framingham's population is 66,203 people. Since 2000, it has had a population growth of -1.01 percent. There are 2,568 people per square mile (population density).
The median age is 39.3. 47.33% of people are married and 9.58% are divorced.  The average household size is 2.44 people.  43.12% of people are married with children and 52.98% have children and are single.
Climate For Framingham MA
The town gets around 45 inches of rain and 48 inches of snowfall per year. The number of days with any measurable precipitation is around 123. On average, there are 197 sunny days per year with July highs around 84 degrees and January lows around 16 degrees.
Economy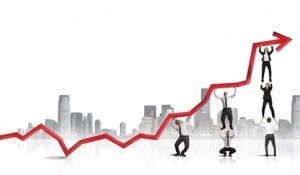 Framingham Massachusetts provides over 45,000 jobs, ranks sixth among greater Boston communities in employment and represents 41% of employment in Metrowest, MA. Framingham's businesses include: biotechnology, health care, retail and information technology.
The town is corporate headquarters to Bose Corporation, Staples, and TJX. Other major employers in Framingham include: Genzyme, Phillips Lifeline, ADESA, MetroWest Medical Center- Vanguard Health and Cumberland/Gulf.
Framingham's unemployment rate is 5.70% with expected job growth at -0.07%. Future job growth over the next ten years is predicted to be 34.16%. The sales tax rate is 5.00%. and income tax is 5.30%. Income per capita is $33,857, which includes all adults and children. The median household income is $65,784.
Population by Occupation
Management, Business, and Financial Operations 18.13%
Professional and Related Occupations 29.63%
Service 17.08%
Sales and Office 23.15%
Farming, Fishing, and Forestry 0.12%
Construction, Extraction, and Maintenance 5.65%
Production, Transportation, and Material Moving 8.87%
Framingham, MA Public Schools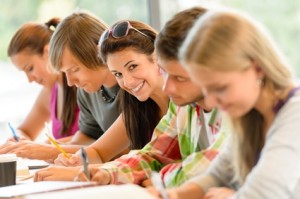 Framingham has thirteen public schools that are part of the public school district. The Framingham Public schools include:
Barberi Elementary School
Brophy Elementary School
Dunning Elementary School
Hemenway Elementary School
McCarthy Elementary School
Potter Road Elementary School
Stapleton Elementary School
Woodrow Wilson Elementary School
Walsh Middle School
Fuller Middle School
Cameron Middle School
Framingham High School
Colleges/Universities with over 2000 Students in or Nearby
Framingham State College
Wellesley College
Massachusetts Bay Community College
Babson College
Brandeis University
Bentley University
Middlesex Community College
Educational Statistics
2 yr College Grad. 5.81%
4 yr College Grad. 27.17%
Graduate Degrees 20.19%
High School Grads. 90.15%
Parks
Bowditch Field
Butterworth Park
Winch Park
Callahan State Park
Cochituate State Park
Danforth Park
Framingham Common
Cushing Park
Long Athletic Complex
Hospitals/Medical Centers in or Nearby Framingham, MA
Marlborough Hospital
Massachusetts General Hospital
Milford Regional Medical Center
Newton-Wellesley Hospital
Transportation and Commuting Statistics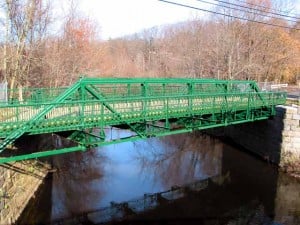 Framingham is located about halfway between Worcester and Boston. Rail and highway facilities connect these major centers and other communities in the Greater Boston Metro Area. The town is served by Interstate 90 and four state highways including: Route 9, Route 30, Route 126 and Route 135.  Framingham is served by Logan International Airport, approximately 25 miles away. The MBTA train runs right through the center of town for those who would rather not drive into Boston.
The average one-way commute takes 31 minutes. 75% of commuters drive their own car alone, 12% carpool with others. and 5% take mass transit.
Framingham MA Restaurants
Framingham has a ton of great restaurants with numerous choices along Route 9 as well as other parts of town. Below is a sampling of some of the best known places to eat.
Framingham Massachusetts Realtor – Why Choose A Top Producer?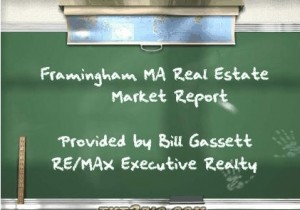 If you're thinking about selling your home, investment property, condominium or other Framingham MA Real Estate, allow me to help make the sale a smooth and pleasant experience.
When going about interviewing Framingham MA Realtors there should be a number of important things you look for in the interview including the agents past track record of success, statistical data such as list price to sale price ratios and average days on market, along with their communication and marketing skills. While putting a SOLD rider on your lawn is my #1 goal, I also expect to make you feel like selling your home was pain free experience!
I would welcome the opportunity to discuss why I am a well respected Realtor servicing Framingham Real Estate owners and how my clients homes become featured in the lime light online.
There are no other Realtors in Framingham MA who are providing the level of online exposure found here through social media integration or search engine optimized results! If you are planning on selling your home, internet marketing is one of my specialties. There are not many Realtors who do what it takes to make your home seem like it is "featured" everywhere.
Your property will be found in all the top places that most buyer's would be searching for Framingham homes for sale, including this website which is highly indexed by Google and other search engines. The idea of great real estate marketing does not stop at putting a for sale sign in your yard and listing on the Multiple Listing Service (MLS).
We leave no stone unturned when it comes to marketing our clients homes and condominiums. As far as Real Estate advertising goes, you will find that I do things that other Realtors do not, including spending time on social media and search engine optimization. Seeing your home featured in Facebook, Google Plus, Linkedin and Twitter to name a few, are the norm not the exception.
Additional things that help us stand out include exceptional photography from a high end camera, vivid descriptions describing all the best features of your home, along with a video tour that will be found in Youtube, Realtor.com, Zillow, Trulia, and MLS.
If you are in the market to buy, you will find a variety of residential options to choose from to fit your lifestyle budget and needs. Whether you are looking to purchase an affordable in town village colonial or an executive home, let me be your guide to the Real Estate market as a top Framingham MA real estate agent.
A few of my accomplishments that I am proud of include:
Graduated with B.S. in Marketing and Management Northeastern University  Boston, MA. Active participant in the Cooperative Education Program.
Full time Realtor for past 30 years servicing Metrowest MA including Framingham.
Member of National Association of Realtors & Greater Boston Real Estate Board.
Prior to joining RE/MAX in 1996 was one of the top agents in MA for the Prudential Real Estate.
Have been ranked one of the top 5 RE/MAX agents in Massachusetts each year, for thirteen out of the past fourteen years.
 #1 agent at RE/MAX Executive Realty – a six office company with over 120 agents. RE/MAX Executive  Realty is one of the largest RE/MAX company's in Massachusetts with offices in Hopkinton, Holliston, Grafton, Marlborough and Franklin.
Elected to RE/MAX Hall of Fame.
RE/MAX Lifetime Achievement award.
Have been ranked as high as #19 RE/MAX agent in the United States.
Featured in Who's Who In Real Estate.
One of the Top Realtors Framingham MA.

In 2012 was the #1 RE/MAX Realtor in all of New England.

In 2013 was the #3 RE/MAX Realtor in all of New England and #1 Massachusetts Realtor for number of transactions.
In 2015 was the #5 RE/MAX Real Estate agent in New England.
In 2016 was the #3 RE/MAX Real Estate agent in New England.
I have been listing and selling homes in and around Framingham Massachusetts for the last 30+ years.   Call or send me an email so we can discuss how I can best serve your Framingham MA Real Estate needs!
Bill Gassett ~ Realtor Framingham MA
RE/MAX Executive Realty
22 South Street #203 , Hopkinton MA 01748
Phone: 508.625.0191
Fax: 508.435.5550
Email: billgassett@remaxexec.com
To see all Framingham MA homes for sale click the link below.
Other Framingham Realtor and Real Estate resources:
Map of Framingham, Massachusetts
Connect with Bill's Framingham Realtor profile on Google+
See all Real estate in the city of Framingham.
(all data current as of 2/17/2018)
Listing information deemed reliable but not guaranteed. Read full disclaimer.
One of the things that makes the above Framingham Real Estate market special is the wide variety of homes and condo's you have to choose from. Need a top notch Framingham Realtor? Please get in touch!