Are you thinking about selling or buying a home in Southborough? Would you like to learn all there is to know about the Real Estate market by top Southborough MA Realtor, Bill Gassett of RE/MAX Executive Realty? If you have any questions on anything to do with Southborough and specifically Southborough Real Estate, please get in touch as I have been selling in town for the last thirty years!
There are very few Realtors in Southborough that have the track record of being a top producing real estate agent year after year. If you are looking for a Southborough real estate agent who is full time and treats their profession like a job and not a hobby then we will probably get along great.
Realtors Guide to Southborough Massachusetts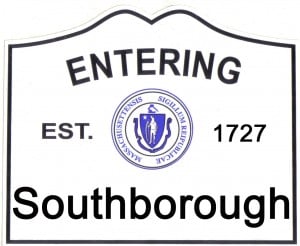 Southborough, also known as 'Southboro,' is an affluent town located in eastern Massachusetts in Worcester County, which incorporates the smaller villages of Cordaville, Fayville, and Southville.
According to the United States Census Bureau, Southborough has a total area of 15.7 square miles and is bordered by Hopkinton on the south, Framingham and Ashland on the east, Westborough and Northborough on the west, and Marlborough on the north.
The ZIP code in Southborough is 01772.  Land use is primarily residential, with substantial open space. Light industrial land use is concentrated along main roads with several small business districts in the villages and along Route 9.
Southborough's form of government is Open Town Meeting and the town's administration is comprised of a Town Administrator and an elected Board of Selectmen
The town was first settled in 1660 and was officially incorporated in 1 727. The town was primarily a farming community until mills began to tap the small rivers that ran through it.
The Fayville Dam was constructed in 1898 to produce several reservoirs to supply a growing Boston with water. Manufacturing disappeared and the town didn't see much growth until the high-tech boom of the 1970s.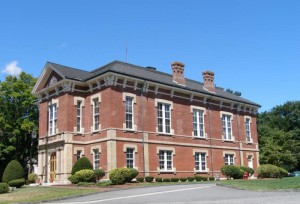 Southborough prides itself on keeping its distance from commercialism and the downtown has many independent markets surrounded by open land.
Places of interest in Southborough include  9/11 Field, Arts Center, Village House, Rural Cemetery, Breakneck Hill conservation land, Sudbury Reservoir Trail and St. Mark's School.
In 2009, Southborough was named #31 in the nation on CNN Money's "100 Best Places to Live" and attracts many working professionals from Boston seeking a quieter, rural, commuter town.
What's The Southborough MA Real Estate Market Like?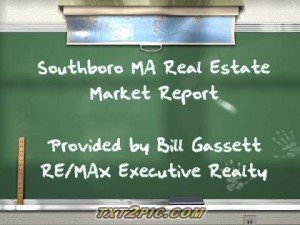 In terms of the Metrowest Massachusetts area, there are not many other towns that are more desirable than Southborough. When the real estate market has flourished the town is always at the top of the pack in terms of places people want to live. Given the fact that the schools and commuting location are top notch Southborough's real estate values have flourished. Southborough, in fact, has one of the highest average sale prices for homes in the entire area. You will find a mix of property in town but most of it is older. Southborough has had less development that some of the other surrounding communities like Hopkinton, Westborough, and Ashland. This is not to say that there is no new construction at all just less than other communities.
One of the most well-known areas in town is the Sears Road area and specifically Presidential Estates. If you have ever been done Sears Road and some of the connecting streets you will see a grandeur of years past. There are some magnificent older homes blended with newer properties that were built through the 1990's to 2000's. Most of these homes are not only incredible in stature but have exceptional settings that go along with them. Presidential Estates is one of the larger developments in town and is filled with luxurious homes. One of the special features of this neighborhood is that no two homes are alike. Unlike many cookie cutter neighborhoods you will find throughout the Metrowest area, Presidential Estates is filled with charm and character.
Southborough does not nearly have the amount of turnover in real estate sales as other towns do. Given the population as well as, the amount of properties, in general, there are fewer real estate transactions that take place on a year over year basis. Southborough has two distinct areas of the town divided between the North and South. Most people consider the North side of town to be more desirable based on the types of housing developments as well as the ease of getting to where you want to go. South of Rte 30 you will find more affordable neighborhoods with splits and ranches built mostly in the 50's through the 70's.
If you are a Southborough MA Real Estate agent and have been selling in town for any length of time it is easy to see why it is such a popular place people love to call home!
The real estate market in town is now heading in the right direction. Home values had been on the decline since the peak in 2005 but bottomed out around the end of 2012. Appreciation returned again in 2013 and we are now seeing normal appreciation. 2014 looks like it will once again be a strong market for values and sales.
The median age of Southborough Real Estate is 34 years.  Renters make up 9.85% of Southboro's population and 1.79% of houses and apartments are unoccupied (vacancy rate).
Whether you're looking for luxury and estate homes,  single-family homes, town homes or short sales, I am a Southborough MA Realtor that would love to help!
Southborough MA – An Ideal Community For Families
In my decades of work as a leading Southborough Massachusetts real estate agent, I have been asked by countless clients about the best places to raise a family in the Metrowest area. While there are many different towns that offer charm and character along with quality schools, few towns have as much appeal to parents as Southborough. The town is in many ways a step above others in the area, which helps explain why the real estate prices are generally higher than many other areas. But in many ways, you get what you pay for, particularly if you are looking for the best possible place to raise your family.
Southborough continues to rank as the wealthiest town in Worcester County, which means that the homes here are definitely at the higher end of the spectrum. However, if you can afford to live here you will reap a number of benefits for both you and your children. The schools here are ranked in the top ten for the state, and the graduation rate is considered particularly high compared to many other schools in the state. And beyond the schools, there are also a number of other benefits like numerous parks, recreational areas and open spaces. The Sudbury Reservoir alone offers a wealth of recreational opportunities, including fishing, boating, swimming and beach access.
There is also something to be said for stability when it comes to raising a family. The Southborough real estate market tends to be less volatile than many others, meaning you are less likely to be surprised by plummeting housing prices and the financial stresses that come with such situations. When you buy in Southborough, you are making an excellent investment in the future of your family.
Finding or Selling Your Southborough Home

Home buyers that are purchasing with the idea of starting or raising a family have special considerations that other buyers do not. As a Southborough MA real estate agent, I understand the various issues that you are concerned with as a buyer for your family, and I know how to work with those concerns to ensure you get exactly the home you need for both you and the ones you care about. I can work with your lifestyle needs and your budget to find you the ideal home for your family.
If you are interested in finding the best possible community to buy a home for you and your family, I highly recommend Southborough. Let me know your criteria for the perfect family home and I will use my considerable resources and experience to find it for you.
If you are selling your Southborough home I would welcome the opportunity to show you my top notch marketing techniques for selling homes in the area!
Southborough Massachusetts Population Statistics
As of 2011, Southborough's population is 9,823 people and there are 674 people per square mile (population density).  Since 2000, Southborough has experienced a population growth of 11.935.  The median age is 37.1.  68.84% of people are married and 4.57% are divorced.  The average household size is 3.03 people. 57.57% of people are married with children and 46.96% have children and are single.
Economy in Town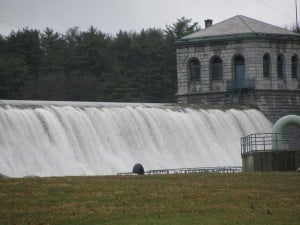 The unemployment rate is 4.70%, with job growth of -1.22%. Future job growth over the next ten years is predicted to be around 32.86%. The sales tax rate is 5.00% and income tax is 5.30%.  Income per capita is $60,899, which includes all adults and children. The median household income in Southboro is $144,788.
Population by Occupation
Professional and Related Occupations 29.56%
Service 6.66%
Sales and Office 21.21%
Farming, Fishing, and Forestry 0.02%
Construction, Extraction, and Maintenance 5.43%
Production, Transportation, and Material Moving 4.95%
Climate and Health Index
The town gets 45 inches of rain and 48 inches of Snowfall per year. A number of days with any measurable precipitation is 123.  On average, there are 197 sunny days per year with July highs around 84 degrees and January lows around 16 degrees.
Air quality is 38 on a scale to 100 (higher is better), based on ozone alert days and a number of pollutants in the air as reported by the EPA. Water quality is 52 on a scale to 100 (higher is better) as reported by the EPA.
Southborough Public Schools
The mission of Public Schools of Northborough and Southborough is to "maximize academic achievement, social responsibility, and lifelong learning by attending to the intellectual and developmental needs of individual students in supportive classroom environments."
Public Schools of Northborough and Southborough spend $4,818 per student. There are 14 pupils per teacher, 1,268 students per librarian and 488 children per counselor. The town has six public schools. Four elementary and middle schools are inside the town limits and two high schools are regional schools in adjoining towns that include:
Mary E. Finn School – (Pre-K -1st grade)
Albert S. Woodward School – (2nd and 3rd grade)
Margaret A. Neary School – (4th and 5th grade)
P. Brent Trottier Middle School- (6th, 7th, and 8th grade)
Algonquin Regional High School in Northborough – (9th – 12th grade)
Assabet Valley Regional Vocational Technical High School in Marlborough- (9th and 12th grade)
Colleges/Universities with over 2000 Students Nearby
Framingham State College – Framingham,
Wellesley College – Wellesley
Quinsigamond Community College – Worcester
Massachusetts Bay Community College – Wellesley Hills
Babson College – Wellesley
Worcester Polytechnic Institute – Worcester
College of the Holy Cross – Worcester
Educational Statistics
2 yr College Grad. 6.62%
4 yr College Grad. 40.34%
Graduate Degrees 28.33%
High School Grads. 98.06%
Southborough Demographics Compared to State Average
Median household income significantly above state average.
Median house value significantly above state average.
Unemployed percentage significantly below state average.
Renting percentage significantly below state average.
A number of rooms per house above state average.
A number of college students below state average.
Percentage of population with a bachelor's degree or higher significantly above state average.
Hospitals/Medical Centers in Worcester County, MA
Fairlawn Rehab Hospital
Westborough State Hospital
Saint Vincent Hospital
Clinton Hospital
Baystate Mary Lane  Hospital
NashobaValley Medical Center
Adcare Hospital of Worcester
UMass Mem-Marlborough Hospital
MetroWest Medical Center
Wing Mem Hosp & Med Centers
UMass Memorial Medical Center
HubbardRegional Hospital
Milford Regional Medical Center
Heywood Hospital
Emerson Hospital
Worcester State Hospital
Harrington Memorial Hospital
Landmark Medical Center
Day Kimball Hospital
Athol Memorial Hospital
Transportation and Commute
Interstate 495 and the Massachusetts Turnpike (I90) pass through the town (neither have interchanges within town limits). The MBTA Commuter Rail's Framingham/Worcester Line train stops at Southborough Station.
Amtrak stations near Southborough include Framingham (7 miles) and Worcester (14 miles).  Logan International Airport  with international and domestic flights from Boston, Massachusetts, is about 27 miles from the center of town.
The average one-way commute takes 32 minutes. 86% of commuters drive their own car alone, 6% carpool with others and 2% take mass transit.
Town/Government Resources
Southborough Massachusetts Realtor®
If you're thinking about selling your home, condo or other Southborough MA Real Estate, allow me to help make the sale of your property one you will remember positively!
When going about interviewing Southborough MA Realtors there should be a number of important things you look for in the interview including the agents past track record of success, impressive stats such as list price to sale price ratios, average days listed on the market, along with their communication and marketing skills. Does the agent return your calls or emails promptly?  While getting a sold sign posted on your lawn is my #1 goal, I also expect to make you feel like selling your Southborough home was as stress-free as possible!
I would welcome the opportunity to discuss why I am a well respected Southborough Realtor who has years of experience at doing everything possible to make your home stand out from the competition.
There are no other Southborough real estate agents who are providing social media integration or search engine optimized results found on the web! If you are planning on selling your home, internet marketing is one of my specialties. There are not many Realtors who do what it takes to make your home seem like it is "featured" everywhere.
Your property will be found in all the top places that most buyers would be searching for Southborough homes for sale, including this website which is highly indexed by Google and other search engines. The idea of great real estate marketing does not stop at putting a for sale sign in your yard and listing on the Multiple Listing Service (MLS).
We leave no stone unturned when it comes to marketing our client's homes and condominiums. As far as Real Estate advertising goes, you will find that I do things that other Realtors do not, including spending time on social media and search engine optimization. Over 90 percent of all buyers find real estate via some kind of real estate search online. Seeing your home featured on Facebook, Pinterest, Google Plus, Linkedin and Twitter to name a few, are the norm, not the exception.
Additional things that help us stand out include exceptional photography from an excellent camera, vivid descriptions describing all the best features of your home, along with a video tour that will be found on Youtube, Realtor.com, Zillow, Trulia, and the multiple listing service (MLS).
If you are in the market to buy, you will find a variety of residential options to choose from to fit your lifestyle budget and needs. Whether you are looking to purchase an affordable in town village colonial or an executive home, let me be your guide to the Real Estate market as a top Southborough MA real estate agent.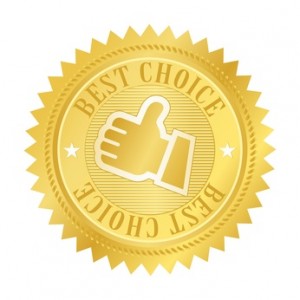 A few of my accomplishments that I am proud of include:
Graduated with B.S. in Marketing and Management Northeastern University Boston, MA. An Active participant in the Cooperative Education Program.
Full-time Realtor for past 30 years servicing Metrowest MA, including Southboro MA.
Member of National Association of Realtors & Greater Boston Real Estate Board.
Prior to joining RE/MAX in 1996 was one of the top agents in MA for the Prudential Real Estate.
Have been ranked one of the top 5 RE/MAX agents in Massachusetts beach each year, for thirteen out of the past fourteen years.
#1 agent at RE/MAX Executive Realty – a six office company with over 135 agents. RE/MAX Executive  Realty is on of the largest RE/MAX company's in Massachusetts with offices in Hopkinton, Holliston, Medfield, Grafton, Marlborough, and Franklin.
Elected to RE/MAX Hall of Fame.
RE/MAX Lifetime Achievement award.
Have been ranked as high as #26 RE/MAX agent in the United States.
Featured in Who's Who In Real Estate.

In 2012 was the #1 RE/MAX Realtor in all of New England.

In 2013 was the #1 RE/MAX Realtor in Massachusetts.
In 2015 was the #5 RE/MAX Real Estate agent in New England.
In 2016 was the #3 RE/MAX Real Estate agent in New England.
I have been listing and selling homes in and around Southborough Massachusetts for the last 30+ years.  Call or send me an email so we can discuss how I can best serve your needs as a top Southborough Massachusetts real estate agent!
Bill Gassett ~ Realtor Southborough MA
RE/MAX Executive Realty
22 South Street #203, Hopkinton MA 01748
Phone: 508.625-0191
Fax: 508.435.5550
Email: billgassett@remaxexec.com
Connect with Bill's Southborough Real Estate profile on Google+
To see all Southboro MA homes for sale click the link provided below.
Map of Southborough, Massachusetts
See all Real estate in the city of Southborough.
(all data current as of 2/17/2018)
Listing information deemed reliable but not guaranteed. Read full disclaimer.
One of the things that makes the above Southborough Real Estate market special are the wide selections of executive homes located in luxurious neighborhoods. Need a top notch Southborough Realtor? Please get in touch!