The Highest Credit Scores Explained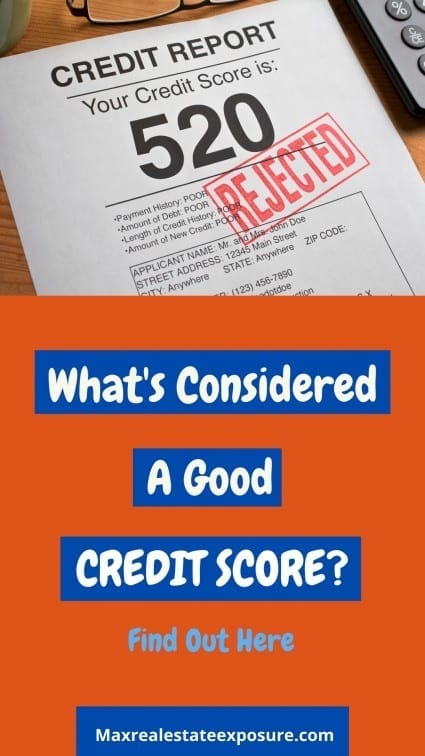 Do you know what is a good credit score? How about the highest credit score possible? Over the years working as a real estate agent, lots of people have asked me what is the best credit score I can get.
Having a good credit score is really important when applying for a mortgage or renting an apartment. But what's a perfect credit score, and how high does it go?
Any credit score over 740 is great and will give you access to the best interest rates on financial products. The highest credit score achievable under absolutely perfect conditions is 850 using the FICO credit scoring system.
You should understand that a credit score is a three-digit number that estimates the likelihood you'll repay borrowed money.
Credit-scoring companies use information from your credit reports to produce your credit scores.
A low credit score might not prevent you from being approved for credit, but you'll probably pay a higher interest rate or have to put more money down on purchases.
On the other hand, a great credit score will help you get lower interest rates on everything, whether it is a credit card, mortgage loan, personal loan, or loans from other financial institutions.

For these and other reasons, it makes sense to strive for a good credit score.
Understanding the Max Credit Score
While 850 is the max credit score available, a perfect score like that will not be possible for most people. Fortunately, though, you don't need the highest credit score possible to benefit from the very best interest rates and deals on loans.
If your score reaches is 740 or more, it will be considered to be in the highest range. Credit scores are categorized as being either poor, fair, good, very good, or excellent. These are the credit score ranges:
800 or more – Excellent credit score

740 to 799 – Very good credit score

670 to 739 – Good credit score

580 to 669 – Fair credit score


Below 580 – Poor credit score



So when someone asks, "what is a good credit score" you now have the answer. In order to borrow money, you should always be striving to achieve at least a good credit score. Mortgage lenders will reward you in the form of lower interest rates. Low interest rates translate into having smaller monthly payments on all your loans.
Work towards getting into the good credit score range and then go from there.
As you can see, the credit score ranges quite a bit.
Why it is Important to Understand The Highest Credit Score
Most people's credit score falls into the fair category or worse, with an average of less than 621. Of 30-year olds, 38% have a score below 621, with 29% achieving a score between 621 and 680, but only 2% have a score of 780 or more. This makes it very clear that people can do a lot to improve their scores.
If you understand what the max credit score is and where your score is related to it, it helps you make improvements. It cannot be emphasized enough that you need a higher score if you want lower interest rates.
So What's a Perfect Credit Score, and is it Really Needed?
Getting the highest credit score possible of 850 might seem like a good goal to aim for, but it isn't particularly realistic. If you can just make it to the excellent range of scores, you will find yourself with most of the same benefits as if you had the maximum possible credit score.
Only a very small percentage of people actually make it above an 800 score. While it is something good to aim for, it isn't easy to achieve. But in aiming so high, you will improve your scores and your financial prospects when you need a loan.
When you apply to a lender to buy a home, they will look at your score and which range you fall into. This range will dictate whether you get the loan you want and the amount of interest you will pay. Typically, it doesn't matter whether you are near the top or the bottom of the range. The interest you will pay will be the same.
If you want to reduce your interest payments, you will have to push yourself up into the higher range of scores. As part of the process to grant a mortgage preapproval, lenders will order and review your credit information. The minimum you should be striving for is a good score. An average credit score won't cut it if you want the best interest rates.
Even when you are applying to rent, your credit score can come into play. Those who have bad credit are often forced to look for a no credit check apartment, which isn't always easy to find. You will quickly discover how much your credit scoring matters in so many facets of your life.
Not All Scoring Systems are the Same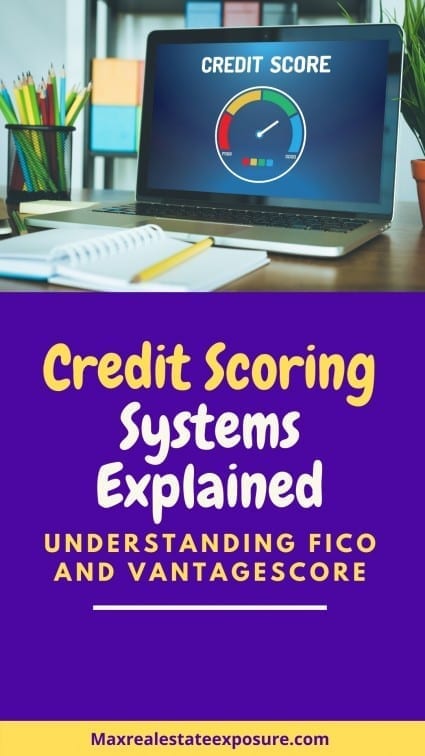 There are two scoring models – FICO credit score and VantageScore – and three main credit bureaus. Experian, Equifax, and TransUnion all use slightly different scoring ranges to categorize the people they hold data on.
The reason for this comes down to the different algorithms used by each bureau to calculate the scores. So if you are near the top or the bottom of the rangers we have previously given, you might find you are categorized either higher or lower with different bureaus.
They will each have different scores.
For example, Experian classifies a good credit score between 700 and 749, Equifax uses 725 to 759, and TransUnion is 720 to 780.
Credit scores let lenders know about your creditworthiness. It gives them the ability to analyze whether you are likely to pay back the loan based on your previous credit history.
The credit score is calculated using the information found in your credit reports. FICO® Scores are the standard for credit scores— they are used by 90% of the countries top lenders.
FICO Credit Scores Come From Fair Isaac Corporation
The gold standard for evaluating whether you are creditworthy comes from your FICO scores which The Fair Isaac Corporation developed. Most financial institutions will use your FICO score to determine whether you will be a good candidate for a loan. Home mortgage lenders will rely on Fair Issac to help them make sound decisions.
Good credit scores can influence the kind of credit a lender is willing to dole out, including how favorable the loan terms will be.
When you are applying for a loan, whether it is a home mortgage, auto loan, or credit card—lenders want to know how risky it will be granting you a loan.
VantageScore is the first and only three-bureau scoring model to incorporate advanced machine learning and trending credit data into their scoring model. A VantageScore higher than 660 is considered good, while a score above 780 is considered excellent.
So when someone asks what's a good credit score, the answer can be different based on who is judging. Different lenders will draw from one source but maybe not another.
FICO® Score Factors:
Most influence: The payment history on loans and credit cards
High influence: The total debt you have and amounts owed
Moderate influence: The length of your credit history
Less influence: If you have new credit and your credit mix – what kinds of accounts are open.
VantageScore Factors:
Most influence: Your payment history
Highly influence: The age and type of credit you have and the percentage of credit limit used.
Moderately influence: Your total credit balances and debt
Less influence: Recent credit behavior, inquiries, plus available credit
Why Do Credit Scores Vary?
The reason why a credit score differs is because of a few reasons. Given there are two scoring systems, they can have differing results.
Credit scores are figured using the data listed on your credit report. These calculations come from one of the three major credit bureaus — Experian, Equifax, or TransUnion. Your score will vary based on the information provided to each bureau.
Further, the credit bureaus don't always receive all of the same information regarding your credit accounts. Additionally, one credit bureau may receive information before another does, which could influence the score.
How to Improve Your Credit Score
If you aren't happy with your score, fortunately, there are many things you can do to improve the situation. When you are purchasing your first home, it will be essential to get a higher credit score.
Many first time home buyer programs reward those borrowers who have worked on maximizing their credit score. Having a higher house down payment could also influence the terms and conditions you receive from a lender.
Here are the things you can do to get a good credit score:
Paying Bills on Time
If you make sure you pay all your bills on time, this will improve your score over time. Missing payments in the past will have harmed your score, so if you can avoid that in the future, things will improve.
Achieving the highest credit score takes an incredible amount of discipline, but it will be worth it in the long term. Paying your bills on time is the single most important factor in increasing your credit score.
Nobody wants higher interest rates so keep thinking about that when trying to achieve a better score. Staying in good standing is crucial to your success.
Keep Your Accounts Open
Even if you have old accounts you never use, don't close them down. They contribute to your credit utilization, and it is ideal to stay below using 30% of the available credit. With more accounts open, you will find it easier to stay below this level.
One of the misconceptions about achieving the highest credit score is thinking that closing your accounts is beneficial. You will want to maintain the best possible credit utilization ratio. Doing so will help you with getting a good credit score.
Have Low Credit Card Balances
A credit utilization rate of 30% or more can negatively impact your credit score. As part of an effort to stay below 30% credit utilization, you should make sure your card balances don't get too high.
You can figure out your utilization rate by dividing your total credit card balances by your total credit limits. Usually, keeping a credit card's balance smaller relative to the card's credit limit will help increase your credit scores.
Credit card debt is one of the most significant contributors to not achieving ideal scores. It goes without saying your credit card account should not be used when you know you'll have trouble paying the bill in a timely fashion. Late payments are one of the bigger driving forces for creating bad credit.
For the highest credit scores, your utilization rate should be under 6%.
Don't Apply for Credit Frequently
When you apply for new credit, a record is kept with the bureaus of the hard inquiry. This inquiry will reduce your score slightly for a while, but if you make a lot of them, it could have the effect of dropping you into a lower range of scores.
Not all credit inquiries are bad. For example, checking your own credit scores is considered a soft inquiry that does not affect your credit. Don't open another credit card account. Having a new credit card will just make it easier to rack up additional credit card debt.
Check Your Credit Report
You can get a free annual credit report from the three main bureaus at the AnnualCreditReport.com website. This will show you if there are any errors in the information they have on you. If you find something wrong, it could be negatively affecting your score. You can contact them to clear up the mistake.
Getting a free credit report a couple of times a year is worth it. Doing so will put you in a more educated position to get good credit scores and keep them! Free credit reports can be best utilized by spreading them out over the course of the year. Getting your free credit score will help you strive to make gradual improvements.
Challenge Mistakes on Your Credit Report
There may come a time where you discover an error on your credit report. Unfortunately, reporting mistakes can take a good credit score and put it into a lower range. In fact, significant enough mistakes could cause a bad credit score. This makes it essential to check your report for errors a couple of times a year.
So if you're wondering if your credit score can be wrong, the answer is yes if the credit bureaus have faulty information.
There is also the possibility that something fraudulent could take place on your account. If you find any errors or fraud, you need to file a dispute with the credit agencies right away. Getting credit report problems corrected will help ensure you maintain a good credit score.
If you wonder why credit scores go down, it is because you don't follow the practices mentioned here for getting the best results.
What Are The Benefits of Having a Good Credit Score
Get the lowest rate on a home mortgage – as previously mentioned, the higher your credit score, the better loan terms you receive from a lender. Over the life of a mortgage, the additional interest you will pay with a higher interest rate will be substantial. It makes working on getting the highest credit score possible a worthwhile effort.
Be offered lower rates on car loans – like your home mortgage, the interest you are charged on a car loan will be lower when you have good credit scores. The difference in the interest rate you will be offered with the highest credit score vs. the lowest will be substantial. Believe it or not, the difference in interest rate could be over ten percent!
Your credit cards will offer lower rates – if you tend to carry a balance on your credit cards each month, the interest payments can add up. When you increase your credit scores, credit card companies will offer you a more attractive interest rate. Many credit card companies will also offer various rewards to those who have the highest credit scores.
Some states offer better insurance rates – in some locations having a good credit score will get you a better insurance rate. In some states, however, this practice has been prohibited.
Maintaining a Great Credit Score
Once you have done the work to improve your score, you'll want to keep it that way. The way to do this is to continue to do the things mentioned above to improve your score.
If you suddenly start missing payments, your score will be seriously affected. Paying bills on time can contribute to more than a third of your scoring, so you will take a big hit if you miss a payment.
To avoid this, it is a good idea to set up automatic payments on your account. This will prevent forgetfulness, causing a lot of damage to your creditworthiness.
Getting Outside Help to Get Higher Credit Scores
While articles such as this help get better credit scores, some people need extra assistance. If your credit scores are awful, you might need the help of a credit repair company.
For others who have a more modest credit issue, you might want to try a company such as Credit Karma. Credit Karma can best be described as a credit improvement company. They provide you with the knowledge to make the right credit decisions.
Unfortunately, so many people make mistakes when it comes to credit choices. For example, if you asked most people, they would probably think closing a credit card will lead to a higher credit score. Nope, not the case.
Credit Karma makes things simple by showing you what impact your credit decisions will have on your score. In a nutshell, they make getting a good credit score easier. Credit scores can be increased quickly when you follow their advice.
It should be noted that Credit Karma provides its own credit scoring information on consumers as well. However, I would not use this figure as lenders giving loans for homes or other significant purchases do not use their figures.
Credit scores used for mortgages are strictly FICO and VantageScore.
Things That Don't Influence Credit Scoring
The law prevents scoring formulas to consider any of the following information:
How old you are.
Your race, color, religion, national origin, sex, or marital status.
Where you live.
Your salary.
Your occupation.
Who employs you, and how long you have worked for a company.
If you feel that you are not being treated fairly by a lender, you can reach out to The Consumer Financial Protection Bureau. This US government agency ensures that lenders, banks, and other financial institutions do not discriminate.
Video: Credit Scores and Credit Reports Explained
Credit Scores and Credit Reports Explained in One Minute
Watch this easy-to-understand video that explains the importance of credit scores and credit reports.
Aiming for the Highest Scoring

If you try to raise your score, whether you get to the maximum or not, you will improve your financial situation. You might only move from a fair to a good credit score classification, but this could reduce the interest you pay on loans and improve your options.
If you are looking to get a mortgage, you need to start improving before you begin the application process. If you are successful, you will find that you have to pay considerably less for your home over the mortgage term. Homeownership is where a good credit score can really make a difference!
Final Thoughts on Credit Scores
By now, you should know what credit score is good, what's the highest credit score, and how you can improve yours. Whether you have aspirations to purchase a house, rent an apartment, or buy a car, improving your financial standing is a worthy endeavor.
Hopefully, you have found this article helpful in learning about credit.
---
About the author: The above Real Estate information about credit scoring was provided by Bill Gassett, a Nationally recognized leader in his field. Bill can be reached via email at billgassett@remaxexec.com or by phone at 508-625-0191. Bill has helped people move in and out of many Metrowest towns for the last 34+ years.
Are you thinking of selling your home? I have a passion for Real Estate and love to share my marketing expertise!
I service Real Estate Sales in the following Metrowest MA towns: Ashland, Bellingham, Douglas, Framingham, Franklin, Grafton, Holliston, Hopkinton, Hopedale, Medway, Mendon, Milford, Millbury, Millville, Natick, Northborough, Northbridge, Shrewsbury, Southborough, Sutton, Wayland, Westborough, Whitinsville, Worcester, Upton, and Uxbridge MA.
Summary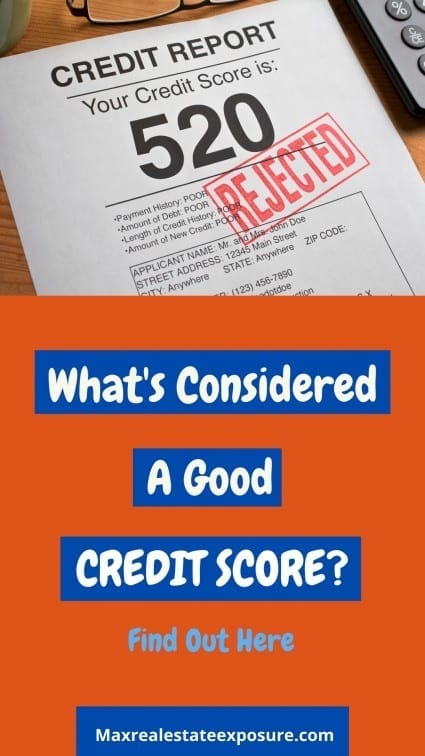 Article Name
What is a Good Credit Score: Getting The Highest Credit Scores
Description
Do you know what is a good credit score? How about the highest credit score possible? Learn about achieving max credit scores.
Author
Publisher Name
Maximum Real Estate Exposure
Publisher Logo