What to Know About Home Depot Truck Rentals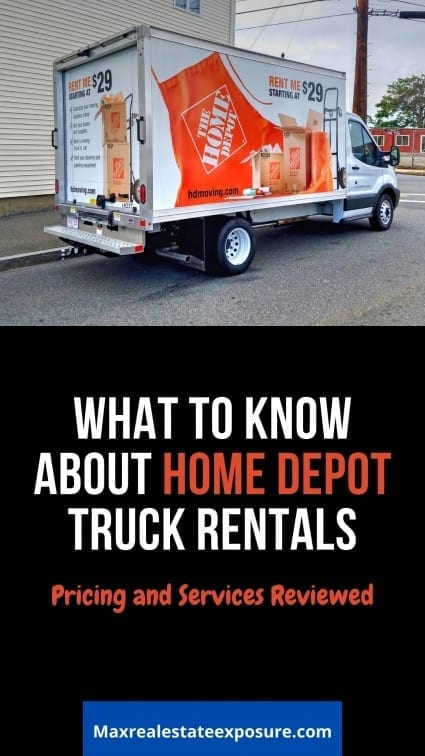 Are you looking to rent a truck at Home Depot? Maybe you have bought or sold a home and need a truck rental for your move? When you think of Home Depot, you naturally think of products to help with your home improvement project, but they offer rental trucks as well.
They have a few different sizes of vehicles to suit your purposes, which could be great for a local move.
They offer a great deal of flexibility, allowing you to rent a truck from your nearest Home Depot when you need it. The cost of a Home Depot truck rental is very clear, with no hidden fees to surprise you.
Home Depot truck rentals won't be for everyone, however, as their prices can get expensive very quickly. Their basic rental prices cover 75 minutes of use of the vehicle, and they charge you for every additional 15 minutes beyond you are agreed return time.
You also can't reserve the truck you want in advance, which could potentially lead to some problems if the type of truck you need isn't available.
Let's take an in-depth look at the moving truck options offered by Home Depot and what they will cost you. Before we do that, however, we'll discuss finding Home Depot locations near you so you can find a truck.
Home Depot Near Me
One of the first tasks when finding a Home Depot truck rental will be to research the nearest home depot locations to your home. If you don't know the area like the back of your hand, one of the better methods of finding them would be to do an online search.
The best search terms would be Home Depot near me. When doing this you should see all the locations either on your phone or computer in close proximity to your location.
A few other choices could be Home Depot Truck Rental near me or Home Depot trucks near me.
If you are renting a Home Depot truck due to a move and have used a local real estate agent, they may also be familiar with the Home Depot locations nearby. When you are looking for any kind of moving assistance whether it is Home Depot or not, rent a truck near me or truck rentals near me are solid choices too.
What is the Cost of a Home Depot Rental Truck?
One of the more popular questions is going to be how much does it cost to rent a Home Depot truck. When you choose the truck rental Home Depot option known as Load Go, charges start from $19. This will give you 75 minutes with the truck before they charge you an extra $5 for every 15 minutes more.
They have four types of trucks available, their pickup trucks and cargo vans cost $19 for 75 minutes, and their box trucks cost $29. There is a $150 deposit required for pickup trucks and cargo vans. When renting the box truck this deposit is also $150 paid on your credit card, though these fees are refundable as long as you return the truck without damage.
You also have to remember that you will need to refill the tank with gas before returning the truck. The time it takes to refill your truck could quite easily push you into another 15 minutes, costing you another $5. Using Home Depot makes more sense if you are living near one of their locations so that you don't get charged more for your journey time when picking up and returning the truck.
If you were to rent either a pickup truck or a cargo van, it will cost you $34 for 2-hours and $54 for 3 hours. Their box van will cost $44 for 2-hours, and if you need it for 3 hours, $64. There is the gas cost to add on top of that along with the deposit, but it does offer value for money for short-distance moves. It can save you a lot of cash over having to rent a vehicle for a whole day when you only need it for a few hours.
Home Depot truck rental costs are great when you are doing it for a short time period.
Home Depot Truck Rental Daily and Weekly Rates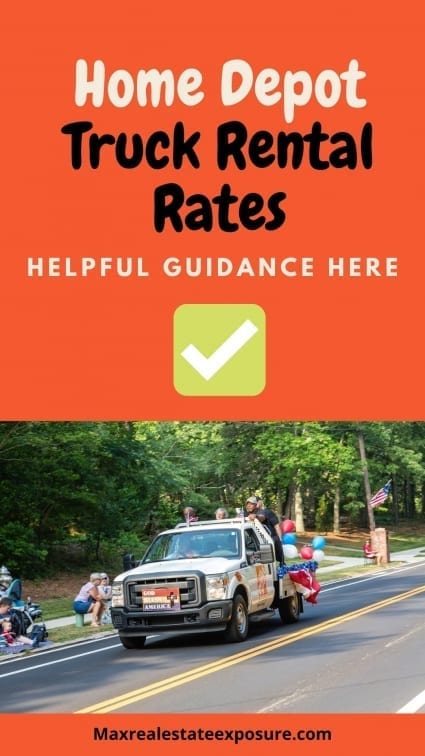 One of the questions lots of people ask is whether Home Depot offers a truck rental daily rate. They do quote per day and per week prices on their website as well. You can expect to pay $129 per day for a pickup truck or cargo van, and $903 for a week's rental.
For the box truck, they will charge $139 per day and $973 per week. The exact amount you will have to pay will be worked out at the store when you pick up the vehicle.
If you expect to make a lot of short journeys in a small amount of time, without the need to spend a lot of time loading and unloading, a Home Depot rental truck could make a good choice.
When you expect to have to spend a lot of time loading up the truck, with a longer distance to travel, you may be better with a truck company that offers better daily rentals.
You should carefully consider what you will need when deciding if renting from Home Depot is for you. It is always better to overestimate how long your move will take you. It will mean that you have a more realistic estimate of the costs of rental so that you aren't rushing too much to stay within budget.
What Types of Trucks Does Home Depot Offer?
Of the four types of trucks they offer, two of them are pickups. They offer a Ford F250 and a Ford T250 flatbed, though the make and model can vary at different Home Depots. The F250 offers around 77 cubic feet of cargo room, with the T250 providing around 200 cubic feet volume.
Their cargo van offers 277 cubic feet of storage volume, and their moving box truck provides 515 cubic feet for your furniture and moving boxes.
Factors Affecting the Cost of a Home Depot Truck Rental
There are three factors that can alter the cost of your rental from Home Depot; the size of truck you need, the time you have the truck for, and the gas you use.
Unlike most rental truck companies, you don't have to worry about being charged for the miles you use. The only difference the distance traveled will make, is the amount of gas you will have to pay for when you are ready to return the truck.
If you need a vehicle for a longer journey, Home Depot has partnered with Penske to offer larger trucks. You can still pick up these Penske moving trucks from your nearest Home Depot, however. The cost of rental varies a lot more due to the different sizes of truck they have available, the number of days you need it for, and the distance you will travel.
When renting a Penske truck, you will be able to reserve the type of vehicle you want. So you don't have to worry about availability like you will with other vehicles from Home Depot. When you make a reservation, they will also give you a quote for the cost of your vehicle in advance, all with the convenience of picking it up from your nearest Home Depot.
Here is a hand tool to look at the trucks available and to get an estimate on cost.
Reasons to Choose Home Depot Truck Rental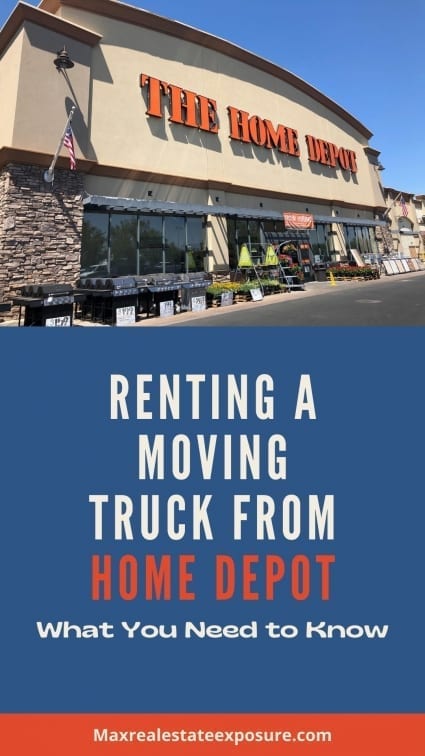 There are a few standout features that make renting a truck from Home Depot a great choice in certain circumstances. Home Depot has made renting a truck as easy as possible, with no need to reserve a vehicle just turn up. Other features we really like include:
No-Nonsense Pricing
You will either pay $19 or $29 for a truck from Home Depot. This gives you an hour and a quarter to use the vehicle and then they start charging $5 for every 15-minutes beyond that. There's no need to worry about how many miles you traveled or whether you're within your mileage allowance as with some other truck rentals.
This allows you to repeatedly make a lot of trips in the truck – as much as you need – with only the gas to worry about. This makes the costs of a truck rental from Home Depot very straightforward and competitive compared to other companies. There won't be a lot of guesswork with Home Depot truck rental rates.
Truck Rental Access
With nearly 2,300 locations, there are Home Depots all across the United States, Canada, and Mexico. This should mean that there is a Home Depot truck rental near to you if you live in or close to a fairly well-populated area. And in cities, there may be a few stores to choose from, giving you a better chance to get hold of the type of truck you want.
All in all, there certainly isn't a shortage of Home Depot locations.
Home Depot Has Flexibility
If you aren't able to commit to a particular moving day, or you'd like more flexibility over when you rent a truck, their lack of reservation requirement is a great bonus. Just arrive at your nearest Home Depot when you need the truck, and pick up the one you want.
However, there are some problems with the lack of ability to reserve a vehicle. It does mean that you may not be able to get the truck you want when you need it.
You can get around this problem by arriving at the home depot early so that you can absolutely make sure you get the vehicle you need. If you don't feel like getting up early, you will just have to chance your luck or wait around for the type of vehicle you want to be returned by another customer.
If you are hoping to move at a less busy time, this is unlikely to be a problem. So if you are moving at the weekend you could struggle to get the truck you need, whereas a midweek move will give you a greater chance of getting the vehicle you want without problems.
Home Depot's Truck Fleet
Though they only offer four types of trucks, they are perfect for short rentals and local moves. If you have some odd-shaped furniture that might be difficult to fit in a van, perhaps a pickup truck is more suitable. With boxes of your stuff to move, an enclosed cargo van or box truck will be a better choice.
Their fleet of trucks is relatively new as well, so you won't have to worry about breaking down on the highway. They are well maintained and regularly cleaned to make sure your truck rental is hassle-free.
Helpful Home Depot Truck Rental Features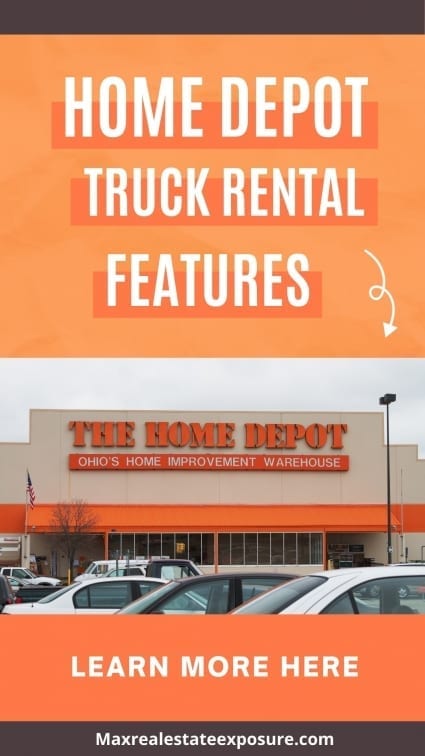 It isn't only the low-cost that you should consider when renting a truck, other things can really help make your move easier.
Home Depot's box truck and the vehicles from Penske include a loading ramp to make filling them up as straightforward as possible. This will cut down on some of the heavy lifting needed when moving home and could save you from some of the back pain, lifting, and carrying often involves.
Their trucks also have some safety features to help you when you are reversing an unfamiliar and large vehicle:
The pickup truck has an alarm to notify pedestrians that you are backing up.
Home Depot's cargo van has a sensing system that will make sure you avoid backing into something.
The box truck provides a rearview camera to make reversing easier.
Some trucks will also have cargo lights to help you avoid accidents when loading or unloading in the dark. To help protect your load from damage, some vehicles also have cargo tie-downs, which should prevent a horrible smashing sound if you take a corner too quickly.
What Requirements do you Have to Meet to Rent a Truck?
You only need to have a valid driver's license, be at least 21 years old, and bring proof of insurance. If you are unsure if you will be covered with your insurance, you'll need to contact your auto insurance company in advance.
See what you should know about supplemental truck rental insurance at Value Penguin.
Can I Rent Extras from Home Depot to Help With My Move?
If you need to rent a dolly to help with your move, Home Depot has a few options.
They have a hand truck that will allow you to carry multiple moving boxes at the same time. They also have an appliance dolly that is designed to lift and move large appliances or furniture. It should make moving heavy items into the back of the truck and even up and down stairs safer and easier. This has a carrying capacity of 800 lb.
They offer a four-wheel dolly that is ideal for moving large and heavy items like a piano, with a loading capacity of around 1,000 lb.
There are a few trailer options that you can attach to your own vehicle. These can be useful if you need to transport tall and heavy items during your move.
If you need other items for your move, you can pick them up when you collect the truck. They sell moving blankets to protect your valuables during the move, as well as packing materials and cardboard boxes. If you have run out of packing tape on the day of your move, you can grab some when you collect the truck.
Other Moving Truck Rental Companies
Obviously, there are other moving truck rental companies you may want to consider besides Home Depot. There is no question Home Depot truck rental is highly rated but you also may want to keep your options open. Home Depot Rental competition is as follows:
You can see a detailed overview of the best moving truck rental companies in this resource. Each company and what they offer is discussed in detail. You will notice that Home Depot rentals are on the list.
Frequently Asked Home Depot Rental Questions
1. How does Home Depot Truck rental work?
Renting a truck at Home Depot is super simple. They have easy-to-understand pricing without many complications. Home Depot, however, does not let you reserve a truck in advance. It is recommended to call them first or check their website for truck availability.
2. What are Home Depot truck rental hours?
The typical hours to rent a truck at Home Depot are 9 a.m to 6 p.m although schedules could vary at some Home Depot locations.
3. Does Home Depot truck rental charge for mileage?
No. You will not be charged for mileage to rent a Home Depot truck. They do not charge per mile.
4. Are Home Depot trucks automatic transmission?
Yes. Home Depot trucks come with automatic transmission.
5. Do Home Depot trucks have lift gates?
In locations that offer Penske truck rentals they do.
6. Can you rent a Home Depot truck with a debit card?
No. You will need a valid credit card for the deposit. You will also need a government-issued photo ID such as a drivers' license or passport.
7. Does Home Depot have van rentals?
Yes. You can rent a van from the company. Their cargo vans are great for short-distance moves.
8. Can you rent a trailer from Home Depot?
Yes. Home Depot offers trailer rentals. You can expect to pay $34 dollars per day in many locations. It is considered an average price and may be higher or lower depending on your location. In fact, I know it varies as it is $45 where I live.
9. Can you return a Home Depot truck rental to any location?
No. You need to return the vehicle to the same location you rented from. Home Depot tries to keep a set number of trucks available at each location.
10. Does Home Depot offer insurance for their trucks?
No. You will need to provide your own insurance to rent a Home Depot truck. Home Depot will ask you for proof of insurance. It is also advisable to call your insurance company to make sure that truck rentals are covered under your policy.
11. Is the pricing for renting a truck at Lowe's similar to Home Depot?
Yes. The prices for renting a truck start at $19 for ninety minutes of rental time at Lowe's. You can also rent a truck for $89 for all-day usage.
12. Does Home Depot let your rent a dolly?
Yes. You will be able to rent a dolly.
Other Helpful Moving Resources
Final Thoughts on Home Depot Truck Rentals
If you are moving locally, Home Depot offers a very convenient service without the need to make reservations for a truck. They provide straightforward pricing and well-maintained trucks. Renting from them is simple, with only the requirement to present valid insurance and a driver's license.
As long as you can get the truck you need on moving day, it should be relatively stress-free. If you can avoid looking at the clock and imagining your costs increasing every 15 minutes, you should be able to get your move completed with the minimum fuss.
Hopefully, you have gotten a ton of helpful information out of this Home Depot rental truck guide.
If you are going to be selling or buying a home in my area, feel free to reach out for my real estate services.
---
The above Real Estate information about Home Depot truck rentals and services was provided by Bill Gassett, a Nationally recognized leader in his field. Bill can be reached via email at [email protected] or by phone at 508-625-0191. Bill has helped people move in and out of many Metrowest towns for the last 34+ years.
Are you thinking of selling your home? I have a passion for Real Estate and love to share my marketing expertise!
I service Real Estate Sales in the following Metrowest MA towns: Ashland, Bellingham, Douglas, Framingham, Franklin, Grafton, Holliston, Hopkinton, Hopedale, Medway, Mendon, Milford, Millbury, Millville, Natick, Northborough, Northbridge, Shrewsbury, Southborough, Sutton, Wayland, Westborough, Whitinsville, Worcester, Upton, and Uxbridge MA.
Summary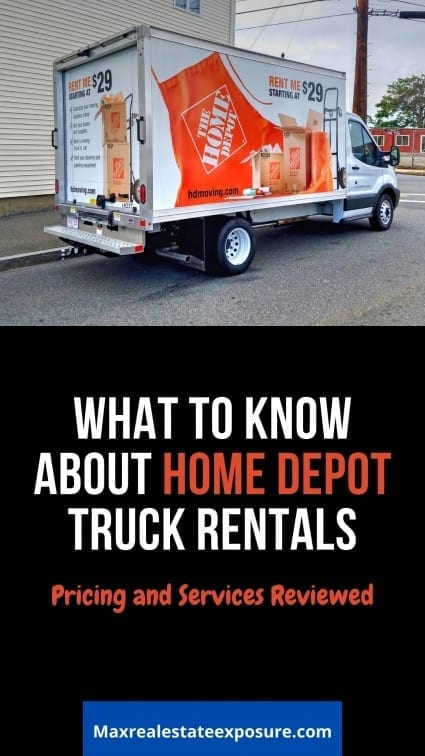 Article Name
Home Depot Truck Rental Prices and Services Reviewed
Description
Do you need a Home Depot truck rental? See a detailed overview of the prices, services, and how to find a Home Depot location nearby.
Author
Publisher Name
Maximum Real Estate Exposure
Publisher Logo