Massachusetts Home Sale Contingencies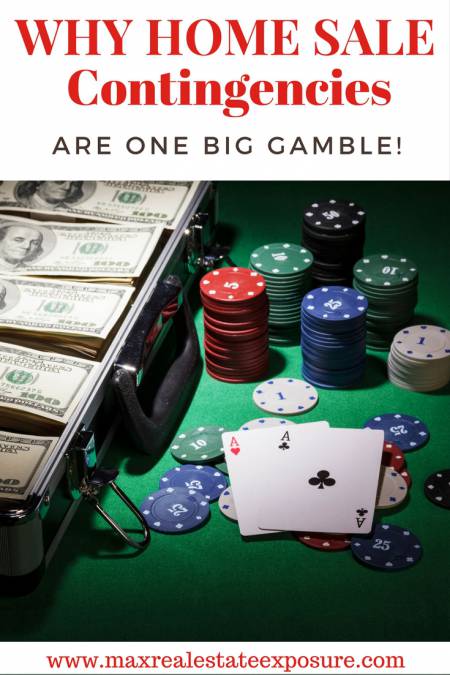 A few of the common questions that real estate agents get is "What is a home sale contingency" or "How does a home sale contingency work".
How a home sale contingency works is something that all real estate buyers and sellers should be educated on. If you are selling a home in Massachusetts it is possible that you may encounter a buyer who tries to purchase your home with a home sale contingency.
In other words, they write into the offer that they will not have to proceed with buying your home unless they successfully sell the home that they currently own.
Accepting this kind of contingency 99% of the time is a big gamble and probably a very huge mistake!
In thirty one years of selling Real Estate in Massachusetts, I can not ever remember telling a client of mine that this would be a smart thing to do. The thought of making this kind of  recommendation to one of my seller clients does not make a whole lot of sense.
Just to be clear my advice on this subject would not change based on the Real Estate environment. It could be a seller's, buyer's, or neutral Real Estate market but that does not change the appeal of a home sale contingency clause.
An offer contingent on another home selling means one thing – YOU LOSE CONTROL OF THE PROCESS!! With no guarantees of anything.
Don't be lured into thinking this arrangement is sound if a buyer woos you with a full price offer either because if you never make it to the closing table what difference does it make what the price offered ends up being?
As a home seller here are a few things to consider:
How do you know if the contingent home is priced properly or not?
What if the property is not priced correctly and the seller doesn't adjust their price accordingly?
What if the home has problems uncovered at a home inspection that can not be resolved?
What if their buyer does not get financing and you have had your home off the market patiently waiting?
Is the picture starting to come into focus on why a home sale contingency is not a sound business practice? When you agree to accept a home sale contingency your home is off the market and you are at the mercy of the contingent home selling.
When I am hired to be a listing agent my fiduciary responsibility is to offer the best advice possible to my seller client. It would be counter intuitive for me to tell my seller that the should accept a home sale contingency.
Are there any advantages to a home sale contingency?
There is really only one circumstance where I could in good conscience advise my seller clients accepting a home sale contingency.
If the property I was marketing was an extremely difficult property to sell for one reason or another and the person making the contingent offer had a far more salable property, then I would possibly guide my seller client into considering a contingent sale.
For example, lets say the home I was marketing had some form of Real Estate functional obsolescence that made it an overly challenging home to sell. In addition, the contingent home happens to be located in a highly desirable area of town and is in super condition. The only obstacle left in this scenario is getting a guarantee the contingent home was going to be priced properly. If these conditions were met then it would be something the seller could possibly consider as long as they were getting an excellent offer on their home.
The part that becomes challenging with a home sale contingency is you are now relying on another Realtor who you did not hire and don't know a thing about to make this transaction happen.
Given I have been in the business for so long, I can tell you there are some excellent Realtors but also some that should not be in this field. See some key Realtor interview questions you may want to get answered as part of your decision making process. This could become a key consideration in whether you want put your home sale success in the hands of this agent.
The picture now should clear thought that home sale contingencies for most home sellers is not going to be advisable.
What about a Real Estate "right of 1st refusal" instead?
On a number of occasions after being rebuffed on a home sale contingency the buyers agent has then tried to get a right of 1st refusal for their buyer client instead.
I find that many Realtors do not even really understand what a right of 1st refusal is! When you allow a buyer that can't purchase a home without selling their own home (contingent sale) to have a right of 1st refusal you are doing your seller client a huge disservice.
When I am marketing a home and a legitimate buyer comes along that wants to buy a home, the last thing I want is to cloud the negotiations by telling them we must have to wait 24-48 hours (the typical allotted time) to give another buyer their "right of  1st refusal". Why on earth would I want to be legally bound to get in touch with another buyer who doesn't qualify to purchase the home without selling their own property first to ask them if they would like to exercise their "right of 1st refusal"?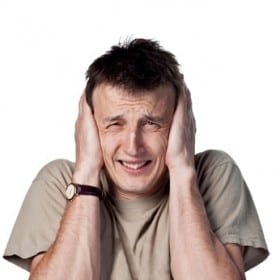 This is pointless waste of time! I have found that some Realtors advise their clients that this arrangement is acceptable from being totally naive or because it gives them a small sense of accomplishment even though they have accomplished absolutely nothing.
Allowing a buyer who doesn't qualify to purchase without selling a home the right of 1st refusal could cause the seller to end up with nothing if a buyer with nothing to sell walks away out of frustration.
Another scenario to consider is what happens if the buyer does exercise their "right of 1st refusal"? You could certainly have language added to the contract that says this buyer would forfeit their deposit if they did not close as stipulated, however, is it really worth losing a buyer that could have bought the property without any of this mess? Is keeping this buyers deposit enough to mitigate a buyer who was ready, willing and able to close? My answer would be NO especially if  the Real Estate market was tough and values were in decline.
The only scenario where is could possibly make sense to accept a right of 1st refusal is if the buyer did not have a home to sell and could step forward to buy right away if the seller required them to do so.
When you come right down to it how does a right of 1st refusal benefit a seller other than making them feel good a potential buyer has some interest? The point of this is that the buyer more than likely isn't in a position to buy. When they are able to purchase they can always come back at that point anyway!
The bottom line is if you don't want to lose control of the home sale process avoid contingent sales and right of 1st refusals.  If your home is not selling you can always reduce the price to attract more buyers and get the property sold in an expeditious manner. Hopefully, you now have a clear understanding of how home sale contingencies work and whether or not they would make sense in your particular situation.
Other Resources on How Home Sale Contingencies Work:
Use these additional references on home sale contingencies to become more educated on the subject. The vast majority of the time a home sale contingency doesn't benefit the seller.
---
About the author: The above Real Estate information on the how do home sale contingencies work was provided by Bill Gassett, a Nationally recognized leader in his field. Bill can be reached via email at billgassett@remaxexec.com or by phone at 508-435-5356. Bill has helped people move in and out of many Metrowest towns for the last 30+ Years.
Thinking of selling your home? I have a passion for Real Estate and love to share my marketing expertise!
I service Real Estate sales in the following Metrowest MA towns: Ashland, Bellingham, Blackstone, Douglas, Framingham, Franklin, Grafton, Holliston, Hopkinton, Hopedale, Medway, Mendon, Milford, Millbury, Millville, Northborough, Northbridge, Shrewsbury, Southborough, Sutton, Wayland, Westborough, Whitinsville, Worcester, Upton and Uxbridge MA.
Connect with Bill's Metrowest Real Estate profile on Google+