Realtors Guide to Upton Real Estate

If you are looking to learn about the Upton Real Estate market or just the town itself you have come to the right place! I am a top Upton MA Realtor, who loves selling property in the local market. If you have any questions on Upton MA Real Estate or anything to do with the community, please get in touch as I have been a selling here for the last thirty years! There are no other Realtors in Upton who have the track record of selling homes, combined with the knowledge of the community.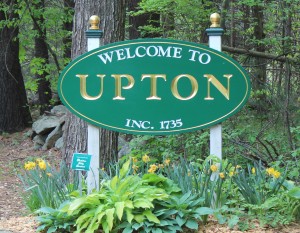 Upton is a town in Worcester County that was originally settled in 1728. Upton is located 39 miles west of Boston and 186 miles from New York City.  Upton's early history included many small shoe shops, that were known as "ten–footers". These businesses over time were merged into large assembly-line manufacturing companies. By 1837, Upton produced 21.7% of the boots made in Worcester County. One of the Streets in town know as Knowlton Way which is part of the Samreen Villa condominiums was named after William Knowlton who founded what was to become the world's largest women's hat factory. The Knowlton Hat Factory was built in 1872 and added to the National Historic registry in 1982.
According to the United States Census Bureau, the town has a total area of 21.7 square miles of which, 21.5 square miles is land and .2 square miles is water. The zip code in Upton is 01568.
Adjacent towns to Upton include: Hopkinton on the Northeast; Westborough on the North; Grafton on the West; Milford on the Southeast: Northbridge on the Southwest and Mendon on the South.
What brings folks to Upton is a quaint New England town characterized by larger lots than most of the other area towns. The zoning allowed in most of the town consists of lots with a minimum of 80,000 square feet of land or nearly two acres. In fact some are much larger than that. It is this type of zoning that has allowed many who decide to settle here the luxury of much more private home sites.
This combined with the fact that housing prices are more reasonable than some of the neighboring towns such as Westborough and Hopkinton has allowed the town to grab some of those buyer that get sticker shock when looking in those communities. If you are looking for a large town center with an abundance of shopping then Upton will not be your place.
For major shopping, residents need to travel to either neighboring Milford, Grafton or Westborough. While traveling through the center of town if you blink you may miss it! Those that are looking for a thriving metropolis will not find it here. A peaceful suburban setting characterized by a less dense population base is what residents have come to like about Upton! Realtors serving Upton will tell you some of the things residents love is the "home town" feeling, lower taxes and less dense population.
What's Upton MA Real Estate Like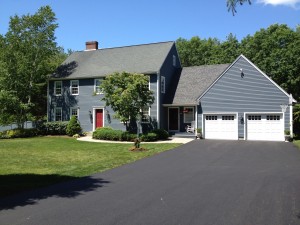 If you're in the market to buy real estate in Upton, you will find a number of options to choose from. Whether you're looking for a single-family homes, town homes, luxury estate or possibly a foreclosure, I am an Upton MA Realtor that can help you find whatever it is that fits your needs!
What you will find here in town as far as real estate goes is a number of residential options. There are affordable condominiums in the mid two hundred thousand price range all the way up to luxury residences approaching eight hundred thousand dollars. The vast majority off all Upton real estate however, falls between the three hundred to five hundred thousand price point.
One of the real strong suites of real estate in Upton is the fact you can get a similar home to those found in some of the neighboring towns such as Hopkinton and Westborough for a lot less money. Like other nearby communities,  the town saw quite a bit of growth through the early 1990's through the early part of the 2000's. Over this time frame the town attracted a few quality builders who provided Upton with some excellent housing choices.
Upton has some terrific neighborhoods including the popular "Warren Woods" subdivision located right off the center of town. There are also a number of fine neighborhoods located off of South Street including "Goss Pond". These neighborhoods offer quality constructed homes with reasonable prices. Realtors working in Upton recognize the differences in real estate values that certain neighborhoods command. If you are in need of a top Upton MA Realtor I would be interested in the chance to interview for the opportunity to work with you.
Upton Housing & Population Statistics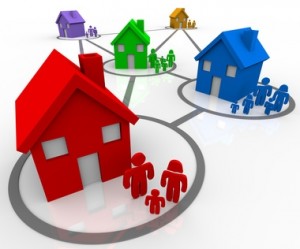 The median home value is $457,111 as of 2009 and home appreciation is -0.02% over the last year. The median age of Upton real estate is 48 years. Renters make up 17% of the population and 4% of houses and apartments are unoccupied (vacancy rate).
As of 201o, the population was over 7,542 people according to census statistics.
Since 2000, it has had a population growth of 33 percent. There are 312 people per square mile (population density) which is considered very low. The median age is 37 compared to the US median of 36.5. 65.7% of people in town are married and 7.2% are divorced. The average household size is 2.7 people. 76.5% of people are married with children. The town attracts a fair percentage of young professionals who are first time buyers. Realtors who service Upton real estate also recognize one of the better benefits the town offers is a lower tax burden than some of the other local communities.
Climate
The town gets 45 inches of rain and 48 inches of Snowfall per year. Number of days with any measurable precipitation is 121. On average, there are 199 sunny days per year with July highs around 84 degrees and January lows around 16 degrees.
Economy & Household Income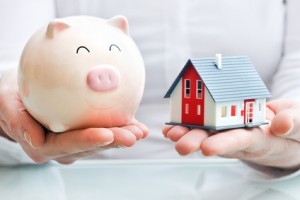 The unemployment rate is 6.0%, with job growth at 0.39%. Future job growth over the next ten years is predicted to be at 34.78%.
The sales tax rate is 5.00% and income tax is 5.30%. Income per capita in the town is $43679, which includes all adults and children. Median household income was $78,595 as of 2010. As of the year 200o it was $52,250.
Population by Occupation (Females)



Health care (18%)
Educational services (16%)
Professional, scientific, and technical services (9%)
Accommodation and food services (6%)
Finance and insurance (5%)
Public administration (4%)
Administrative and support and waste management services (3%)
Computer and electronic products (16%)
Construction (12%)
Professional, scientific, and technical services (10%)
Educational services (7%)
Repair and maintenance (6%)
Finance and insurance (5%)
Health care (4%)
Public Schools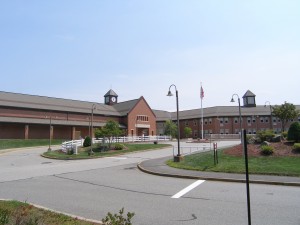 Upton Public Schools spends $10,816 per student. There are 13 pupils per teacher, 977 students per librarian, and 285 children per counselor. Real Estate agent in Upton understand the schools provide a quality education. The town has a regional school school system which is shared with neighboring Mendon MA.
Upton Public schools include:
The Upton school system is considered average when compared to some of the neighboring towns. It compares favorably with some school systems and a step below others.
Colleges/Universities With Over 2000 Students Nearby
Framingham State College
Wellesley College
Babson College
Massachusetts Bay Community College
College of the Holy Cross
Worcester Polytechnic Institute
Quinsigamond Community College
Educational Statistics
4 yr College Grad – 44.9%
Graduate Degrees –  11.9%
High School Grads – 94%
Hospitals/Medical Centers Nearest to Upton, MA
Milford Regional Medical Center
Metrowest Medical Center
Marlborough Hospital
Newton-Wellesley Hospital
Emerson Hospital
Norwood Hospital
Parks/Lakes/Ponds
Town Utilities
Transportation and Commute Statistics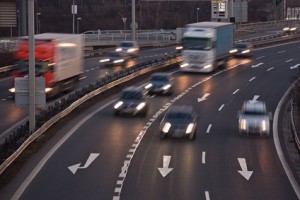 The average one-way commute takes 39 minutes. 82% of commuters drive their own car alone, 9% carpool with others, 1% take mass transit and 6% work from home.
Upton is in fairly close proximity to two interstate highways and state highways. Interstates 90 and 495, form an interchange on the northern border of Hopkinton and neighboring Westborough. Principal highways include: Interstate 90 (Massachusetts Turnpike) (east/west) (the longest interstate highway in the United States) and Interstate 495 (north/south). Route 140 also passes through the center of town and leads to neighboring towns Milford on the South and Grafton on the North.
There is no passenger or freight rail service but the public transportation network serving Massachusetts is easily accessible. If you prefer not to drive to Boston, the "T" is easy accessible. There are MBTA stops located a few towns away in Southborough and Ashland which would be about a 20 minute drive from most parts of town.
Closest Amtrack stations include: Amtrak Station – Framingham – 7 miles; Amtrak Station – Worcester – 15 miles; and Amtrak Station – Route 128 – 19 miles. Boston's Logan International Airport is easily accessible from by bus from Framingham which is about 25 minutes away.
Restaurants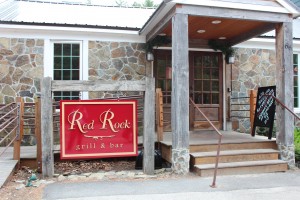 Red Rock Grill & Bar – 66 West main Street (Route 140). The Red Rock Grill and Bar is one of the few restaurants located in town. You will find a pub style menu and a relaxed atmosphere.
Fresco's Italian Restaurant – 250 Milford Street. Fresco's is well know for their excellent Italian cuisine. The restaurant is located on Route 140 as well near the Milford town line.
The Rose Garden – 16 Milford Street. The Rose Garden is located just outside the center of town. It is one of the oldest eating establishments in town. You will find a menu will mostly pub style food.
Realtors Upton
Massachusetts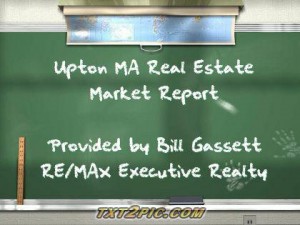 Are you looking for a top Upton Realtor? If you're thinking about selling your home, investment property or other Upton Massachusetts Real Estate, allow me to help make the transaction a pleasant and memorable experience.
When people hire a Realtor today there should be a number of important considerations including their past track record of success, statistical data such as average days on market/list price to sale price rations, as well as the Realtors communication and marketing skills. While finding a SOLD rider in the sign in your yard is my #1 goal, I also expect to make you feel like selling your home was not a pain in the butt!
I would welcome the opportunity to discuss why I am a well respected Realtor servicing Upton Real Estate owners and how I put my clients homes in the spot light on the internet.
There are no other Realtors in Upton MA who are providing the level of online exposure found on this website and others I own through social media integration and search engine optimized results! If you are planning on selling your home, internet marketing is one of my specialties. There are very few Realtors who do what it takes to make your home seem like it is "featured" everywhere.
Your property will be found in all the top real estate sites that most buyer's would be searching for Upton homes for sale, including this website which is highly indexed by Google and other search engines. The idea of great real estate marketing does not stop at putting a for sale sign in your yard and listing on the Multiple Listing Service (MLS).
We leave no stone unturned when marketing our clients homes. When it comes to Real Estate advertising, you will find that I do things that other Upton Realtors do not including spending time on search engine optimization and social media. Seeing your home featured in Facebook, Google Plus, Linkedin and Twitter to name a few are the norm not the exception. When you Google the address of your home, I expect my blog article about your property to show up in one of the first results. Yes we create a blog that becomes a mini website for your property. The blog will be a fantastic place that highlights all of your homes best features and amenities.
Additional things that help us stand out include exceptional photography from a high end camera, vivid descriptions describing all the best features of your property, along with a video tour that will be found in Youtube, Realtor.com, Zillow, Trulia, and MLS.
If you are in the market to buy, you will find a variety of residential options to choose from to fit your lifestyle and budget. Whether you are looking to purchase an affordable in town village colonial or an executive residence, let me be your guide to the Real Estate market as an educated Upton buyer's agent.
A few of my accomplishments that I am proud of include:
Graduated with B.S. in Marketing and Management Northeastern University Boston, MA. Active participant in the Cooperative Education Program.
Full time Realtor for past 30 years servicing Metrowest MA, based in Hopkinton, Massachusetts.
Member of National Association of Realtors & Greater Boston Real Estate Board.
Prior to joining RE/MAX in 1996 was one of the top agents in MA for the Prudential Real Estate.
Have been ranked one of the top 5 RE/MAX agents in Massachusetts each year, for thirteen out of the past fourteen years.
#1 agent at RE/MAX Executive Realty – a six office company with over 120 agents. RE/MAX Executive Realty is one of the largest RE/MAX company's in Massachusetts with offices in Hopkinton, Holliston, Medfield, Grafton, Marlborough and Franklin.
Elected to RE/MAX Hall of Fame.
RE/MAX Lifetime Achievement award.
Have been ranked as high as #19 RE/MAX agent in the United States.
Featured in Who's Who In Real Estate.
Top Upton MA Realtor.
In 2012 was the #1 RE/MAX Realtor in all of New England.
in 2103 was the #3 RE/MAX Realtor in all of New England and #1 RE/MAX Realtor in Massachusetts.
In 2015 was the #5 RE/MAX Real Estate agent in New England.
In 2016 was the #3 RE/MAX Real Estate agent in New England.
I have been listing and selling homes in and around Metrowest Massachusetts for the last 30+ years. Call or send me an email so we can discuss how I can best serve your Upton MA Real Estate needs!
Bill Gassett ~ Realtor Upton MA
RE/MAX Executive Realty
22 South Street, #203 Hopkinton MA 01748
Phone: 508.625.0191
Fax: 508.435.5550
Email: billgassett@remaxexec.com
Connect with Bill's Upton Real Estate agent profile on Google+
To see all Upton MA homes for sale click the link provided below.
Map of Upton, Massachusetts
See all Real estate in the city of Upton.
(all data current as of 2/20/2018)
Listing information deemed reliable but not guaranteed. Read full disclaimer.
The above Upton MA Real Estate is part of the reason why buyers will continue moving into the town! When you need an Upton Realtor I would love the opportunity to help!
Other Upton Real Estate and Town Resources
The official town of Upton MA website – see all information on town departments via Upton.MA.US.
Learn all there is to know about Upton, Massachusetts via Wikipedia.com.
Check the Walk Score of any neighborhood in Upton when purchasing a home for sale.