Realtors Guide To Hopkinton Real Estate

Learn all there is to know about the Real Estate market by top Hopkinton MA Realtor, Bill Gassett of RE/MAX Executive Realty. If you have any questions on anything to do with Hopkinton and specifically Hopkinton Real Estate, please get in touch as I have been a resident for fifty years! I have also been selling real estate in town for the last thirty years! There are very few Realtors in Hopkinton that have the track record of being a top producer year after year. As a Realtor working here for the past two decades I know the town like the back of my hand!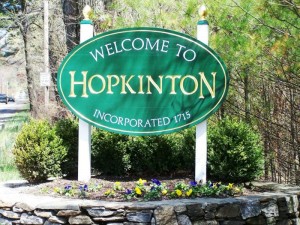 Hopkinton is a town in the Boston-Cambridge-Quincy metro area in Middlesex County. Hopkinton is located 26 miles west of Boston  and 195 miles from New York City.  The community was named after Edward Hopkins, a Harvard benefactor.
According to the United States Census Bureau, the town has a total area of 28.2 square miles of which, 26.6 square miles is land and 1.6 square miles is water.  The zip code in Hopkinton is 01748. Land wise the town is one of the largest in the area.
Adjacent towns to Hopkinton include:  Upton on the southwest; Westborough on the northwest; Southborough on the north; Ashland on the northeast; Holliston on the southeast and Milford on the south.
Two properties in the historical register include Cedar Swamp Archeological District (Listed 1988-05-23); and Hopkinton Supply Company Building, (Listed 1983-03-10).
The Town gets the spotlight each year as the starting point of the highly regarded and popular Boston Marathon, an annual event hosted by the city of Boston. I have been watching the Marathon first hand since I was a kid and can tell you it is worth seeing the start at least once.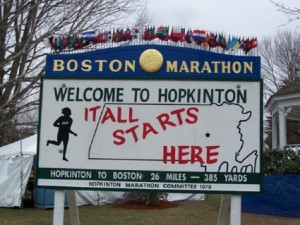 The event began in 1897 and has since been the world's oldest annual marathon.  Hopkinton is a fairly quiet town during the rest of the year. The town has become well known for their exceptional schools, quality housing stock, and convenient commuting location.
In fact Hopkinton can be found at the "cross roads" of New England with Interstate 495 and the Mass Pike exits located in close proximity. All of the above factors contribute to a quality of life for residents that attract folks from all over the United States.
One of the companies that helped put the town on the map and had great influence in changing the dynamics of Hopkinton was EMC Corporation which was founded by the late Dick Egan. The flourishing growth of this business had an impact in this town and many others throughout the Metrowest region.
In 2009 Hopkinton was ranked as the 19th best place to live in the United States by Money Magazine (Hopkinton #19 Money Magazine). There is no question that Hopkinton, MA has become a destination town for those looking to live in the heart of Metrowest. Realtors working in Hopkinton are fortunate to be able to sell in such a quality town. It makes are job as Realtors that much easier.
Hopkinton MA Real Estate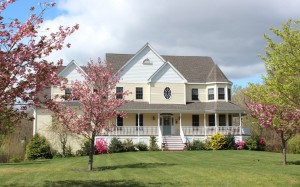 If you're in the market to buy real estate in Hopkinton, you'll find many residential options to choose from. Whether you're looking for luxury and estate homes, single-family homes, town homes or short sales, I am a Hopkinton MA Realtor that can help you find exactly what you're looking for!
What you will find here in town as far as real estate goes is a wide variety of housing stock. There are affordable condominiums under two hundred thousand dollars all the way up to multi million dollar homes. The vast majority off all Hopkinton real estate however, falls between the five hundred to seven hundred thousand price point.
One of the real strong suites of real estate in Hopkinton is characterized by the amount of outstanding neighborhoods. The town saw tremendous growth through the mid 1980's through the early part of the 2000's. Over this time frame the town attracted numerous quality builders who provided Hopkinton with a great housing stock. Out of all the communities in the area, Hopkinton has one of the largest selections of "subdivision" type neighborhoods. It is these neighborhoods that continue to make the town a great place to raise a family! Hopkinton real estate agents working here on a daily basis will tell you it is great place to be as a Realtor because the town essentially sells itself. There are all types of neighborhoods both large and small that provide exceptional housing choices.
Housing & Population Statistics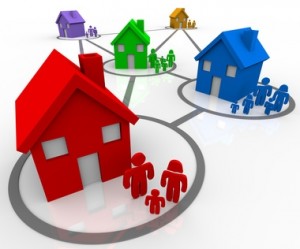 The median home value is $352,100 and home appreciation is -0.02% over the last year. The median age of Hopkinton real estate is 58 years.  Renters make up 23.16% of the population and 3.27% of houses and apartments are unoccupied (vacancy rate).
As of 2011, the population was over 14,000 people. "Woodville" which is a considered a village within Hopkinton has an approximate population of 2550 people.
Since 2000, it has had a population growth of -3.23 percent. There are 1,648 people per square mile (population density).  The median age is 39.2 compared to the US median of 36.6.  53.45% of people in town are married and 6.75% are divorced.  The average household size is 2.6 people. 50.19% of people are married with children and 56.86% have children and are single.
Climate
The town gets 46 inches of rain and 48 inches of  Snowfall per year. Number of days with any measurable precipitation is 121. On average, there are 199 sunny days per year with July highs around 84 degrees and January lows around 16 degrees.
Economy & Household Income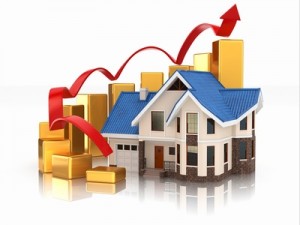 The unemployment rate is 5.30%, with job growth at 0.07%. Future job growth over the next ten years is predicted to be at 34.84%.
The sales tax rate is 5.00% and income tax is 5.30%.  Income per capita in the town is $39,554, which includes all adults and children. Median household income was $88,060 as of 2009. As of the year 200o it was $52,250.
Population by Occupation in Hopkinton, MA
Management, Business, and Financial Operations 18.79%
Professional and Related Occupations 29.88%
Service 10.18%
Sales and Office 20.53%
Construction, Extraction, and Maintenance 3.31%
Production, Transportation, and Material Moving 6.7%
Public Schools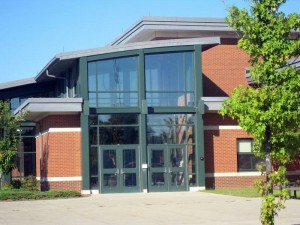 Another reason so many buyers end up purchasing Hopkinton real estate is because of the outstanding schools. Hopkinton Public Schools spends $7,554 per student. There are 13 pupils per teacher, 977 students per librarian, and 285 children per counselor. The town has consistently had one of the best school systems in Massachusetts according to Boston Magazine and has also been ranked by Newsweek Magazine as having one of the top 500 High Schools in the country.
Us News has placed Hopkinton schools at #3 in the state for 2012! Most Hopkinton Realtors will be able to tell you what a great asset the schools are for keeping our real estate values significantly higher than some of the surrounding communities.
Hopkinton Public schools include:
Hopkins Elementary School – 104 Hayden Rowe Street
Elmwood Elementary School – 14 Elm Street
Center Elementary School – 11 Ash Street
Hopkinton Middle School – 88 Hayden Rowe Street
Hopkinton High School –  90 Hayden Rowe Street
Hopkinton recently started to offer a fee-based full-day kindergarten option during the 2010-11 School year. Due to space constraints at Center School, full-day kindergarten is offered by lottery and most students attend half-day kindergarten only
Colleges/Universities With Over 2000 Students Nearby
Framingham State College
Wellesley College
Babson College
Massachusetts Bay Community College
College of the Holy Cross
Worcester Polytechnic Institute
Quinsigamond Community College
Educational Statistics
2 yr College Grad. 3.57%
4 yr College Grad. 25.12%
Graduate Degrees 20.82%
High School Grads. 94.55%
Hospitals/Medical Centers nearest to Hopkinton, MA
Milford Regional Medical Center
Metrowest Medical Center
Marlborough Hospital
Newton-Wellesley Hospital
Emerson Hospital
Norwood Hospital
Parks
Berry Acres
College Rock Park
Terry Park
Carrigan Park
EMC Park
Reed Park
Sandy Island (Town Beach)
Aiken's Park
Town Utilities
Transportation and Commute Statistics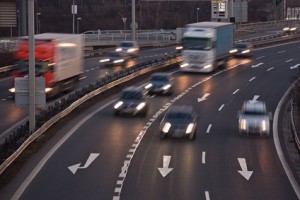 The average one-way commute  takes 39 minutes. 82% of commuters drive their own car alone, 9% carpool with others, 1% take mass transit and 6% work from home.
Hopkinton is served by two interstate highways and state highways. Interstates 90 and 495, form an interchange on the northern border of Hopkinton and neighboring Westborough. Principal highways include:  Interstate 90 (Massachusetts Turnpike) (east/west) (the longest interstate highway in the United States); Interstate 495 (north/south), State Route 135 (east/west); and State Route 85 (north/south.
There is no passenger or freight rail service but the public transportation network serving Massachusetts is easily accessible. In fact there are MBTA stops located in two bordering towns Southborough and Ashland. If you prefer not to drive to Boston, the "T" is easy accessible.
Closest Amtrak stations include: Amtrak Station – Framingham – 7 miles; Amtrak Station – Worcester – 15 miles; and Amtrak Station – Route 128 – 19 miles.  Boston's Logan International Airport is easily accessible from nearby Framingham. Real Estate agents in Hopkinton MA know how great a location this community offers!
Restaurants
The Marathon Restaurant – Traditional American food in a relaxed atmosphere. Horse Bar frequented by the South Street work crowd.
Carbone's Restaurant – One of the areas favorites for many years. Italian/American food at a reasonable price.
Dynasty Restaurant – Chinese restaurant located right off 495. Popular local bar hang out.
Realtors Hopkinton Massachusetts – Why Choose a Top Producer?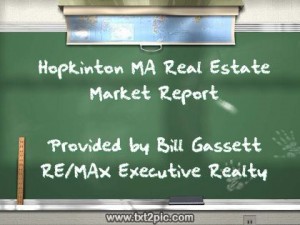 If you're thinking about selling your home, investment property or other Hopkinton Massachusetts Real Estate, allow me to help make the transaction a smooth and pleasant experience. My twenty seven years as a Real Estate agent in Hopkinton give me a complete understanding of the market.
When people hire a Realtor today there should be a number of important considerations including their past track record of success, statistical data such as list price to sale price ratios/average days on market, along with their communication and marketing skills. While putting a SOLD rider on your lawn is my #1 goal, I also expect to make you feel like selling your home was not a burden!
I would welcome the opportunity to discuss why I am a well respected Realtor servicing Hopkinton Real Estate owners and how I put my clients homes in the spot light online.
There are no other Realtors in Hopkinton MA who are providing the level of online exposure found here through social media integration or search engine optimized results! If you are planning on selling your home, internet marketing is one of my specialties. There are not many Realtors who do what it takes to make your home seem like it is "featured" everywhere.
Your property will be found in all the top places that most buyer's would be searching for Hopkinton homes for sale, including this website which is highly indexed by Google and other search engines. The idea of great real estate marketing does not stop at putting a for sale sign in your yard and listing on the Multiple Listing Service (MLS).
We leave no stone unturned when marketing our clients homes. When it comes to Real Estate advertising, you will find that I do things that other Realtors do not including spending time on social media and search engine optimization. Seeing your home featured in Facebook, Google Plus, Linkedin and Twitter to name a few are the norm not the exception.
Additional things that help us stand out include exceptional photography from a high end camera, vivid descriptions describing all the best features of your home, along with a video tour that will be found in Youtube, Realtor.com, Zillow, Trulia, and MLS.
If you are in the market to buy, you will find a variety of residential options to choose from to fit your lifestyle and budget needs. Whether you are looking to purchase an affordable in town village colonial or an executive home, let me be your guide to the Real Estate market as an educated buyer's agent. There are not many Hopkinton Realtors who can say they have been selling homes for over two decades and have lived in the town their entire life!
A few of my accomplishments that I am proud of include:
Graduated with B.S. in Marketing and Management Northeastern University  Boston, MA. Active participant in the Cooperative Education Program.
Full time Realtor for past 30 years servicing Metrowest MA, based in Hopkinton, Massachusetts.
Member of National Association of Realtors & Greater Boston Real Estate Board.
Prior to joining RE/MAX in 1996 was one of the top agents in MA for the Prudential Real Estate.
Have been ranked one of the top 5 RE/MAX agents in Massachusetts each year, for thirteen out of the past fourteen years.
 #1 agent at RE/MAX Executive Realty – a six office company with over 120 agents. RE/MAX Executive  Realty is one of the largest RE/MAX company's in Massachusetts with offices in Hopkinton, Holliston, Medfield, Grafton, Marlborough and Franklin.
Elected to RE/MAX Hall of Fame.
RE/MAX Lifetime Achievement award.
Have been ranked as high as #19 RE/MAX agent in the United States.
Featured in Who's Who In Real Estate.
Top Hopkinton MA Real Estate Agent.
In 2012 was  the #1 RE/MAX Realtor in all of New England.

In 2013 was the #3 RE/MAX Realtor in all of New England.

In 2015 was the #5 RE/MAX Real Estate agent in New England.
In 2016 was the #3 RE/MAX Real Estate agent in New England.
I have been listing and selling homes in and around Metrowest Massachusetts for the last 30+ years.   Call or send me an email so we can discuss how I can best serve your Hopkinton MA Real Estate needs!
Bill Gassett ~ Realtor Hopkinton MA
RE/MAX Executive Realty
22 South  St #203, Hopkinton MA 01748
Phone: 508.435.5356
Fax: 508.435.5550
Email: billgassett@remaxexec.com
Connect with Bill's Hopkinton Realtor profile on Google+
Other Hopkinton Realtor and Real Estate  resources:
Use these Hopkinton real estate agent resources to make a more informed decision about purchasing in our awesome town!
Map of  Hopkinton, Massachusetts
See all Real estate in the city of Hopkinton.
(all data current as of 2/18/2018)
Listing information deemed reliable but not guaranteed. Read full disclaimer.
As a town Hopkinton has one of the largest land masses of any community in the area! The above Hopkinton MA Real Estate is part of the reason why the town will continue to be popular for many years into the future! If you would like to work with a Real Estate agent in Hopkinton who knows what they are doing please get in touch!