Realtors Guide to Ashland Real Estate

Learn all there is to know about the Real Estate market by top Ashland MA Realtor, Bill Gassett of RE/MAX Executive Realty. If you are a buyer and want to explore Ashland and specifically Ashland Real Estate, please get in touch as I have been selling here for the last thirty years! There are very few Ashland Mass real estate agents that have the track record of being a top producer year after year. If you are looking to sell your home in Ashland, I would welcome the opportunity to show you how we get the job done!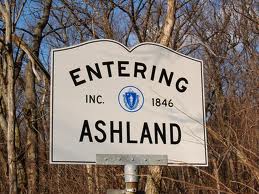 Ashland  is a town located  in the Boston-Cambridge-Quincy metro area of Middlesex County, Massachusetts and part of the Metrowest region, which includes the towns of Framingham, Holliston, and Hopkinton.
For most of the 20th century, Ashland's population remained slow in growth, until the 1950s.  By the 1980s, Ashland grew from a rural town to a residential suburb.  Ashland's ideal location, midway between Boston and Worcester, provides easy access to the interstate highway system and the Massachusetts Turnpike.
As of 2011, the population was 16,000 plus people. Since 2000, the town has experienced a population growth of 9.64%.
Once the original starting point of the Boston Marathon, which still runs through Ashland, the town is also known as the site of Henry Warren's invention of the electric clock, later manufactured here under the Telechron name. Shopping Centers in Ashland include  Ashland Square Shopping Center, Romeos Shopping Center and Shaws Townline Plaza Shopping Center.
The town is predominantly residential and committed to a close working relationship with its business community and although it is no longer considered a rural area, Ashland still retains the look and feel of a typical residential Boston-area New England town.
The town is infamous for having a superfund site which was formed from a company called Nyanza. The contamination started in 1917 when the Nyanza company started dumping their dyes and pigments into the ground. Nyanza remained in business until 1978. The poisoned land remained untouched for another seven years until the EPA gave it super fund status. The site has since been cleaned up and not as many folks talk about Nyanza as they did years ago when it stained the town's reputation.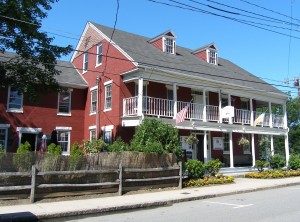 Ashland also is famous for a landmark restaurant called Stones Public house which was formerly John stone's Inn. The reason for fame is the believed presence of supernatural phenomena. In fact, the Ghost Hunters has visited and done a show on the restaurant.
It was built in 1834 by Captain John Stone. As the legend goes Stone killed someone accidentally while playing cards because he suspected them of cheating. Stone and the three friends with whom he had been playing buried the man's body in the Inn's basement. All of these men have been seen roaming the restaurant.
Another part of John stone's fabled ghost story includes the ten-year-old girl, who was struck by a train while playing on the railroad tracks just outside the inn, on June 11, 1862. Bystanders rushed her inside John stone's, where she would later pass away from her injuries. Employees, patrons, have reported seeing the ghost of a young girl in a dress, with most reports detailing her looking out various windows that overlook the rear of the building.
Being a local resident who enjoys great food and entertainment, I will visit Stones Public house quite frequently. In all the years I have been going there I have never had the opportunity of witnessing a ghost.
With much to offer businesses and residents alike, Ashland, MA is a wonderful place to live, buy a home, raise a family and enjoy a good ghost story!
Ashland MA Real Estate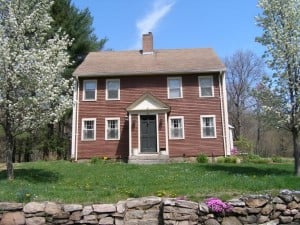 If you're in the market to buy Real Estate in Ashland, MA or thinking about relocating, you will find a number of residential options to choose from.
Whether you're looking for a luxury executive property, traditional single-family home, townhome or possibly a short sale, I am an Ashland MA Realtor that can help you find exactly what you're looking for!
The town has become a place where an abundance of young professional executives has decided to call home. It is slightly more affordable than some of the more affluent adjacent communities and because of this attracts those that have certain requirements in the size of the home as well as the amenities they will accept.
Of all the area towns, Ashland has the highest percentage of townhouse condominiums. There are numerous condominium developments in the town that attract buyers who want a carefree lifestyle. These condos have been predominantly been built by the Fafard Real Estate company over the last two decades. In fact, Howie Farard is still building today in his latest project known as the Village of America's.
Besides the abundance of townhouse neighborhoods, you will also find a number of quality executive style neighborhoods as well. The majority of the younger neighborhoods built in the last ten to fifteen years will fall into the $500,000-$600,000 price point. Ashland has a few upper-end luxury developments but nothing like some of the other adjoining towns including Hopkinton and Southborough.
Realtors in Ashland MA will tell you the strength in housing is providing a decent size home for a more reasonable price than some of the other surrounding communities. You can get a great home in Ashland while spending less money and still having an easy commute to major routes. The town's proximity to Boston and Worcester has made it a coveted destination for commuters looking to get out of the city and into a nice suburban location. Ashland real estate agents understand this is a big draw for those relocating from other areas of both Massachusetts and out of state.
Housing & Population Statistics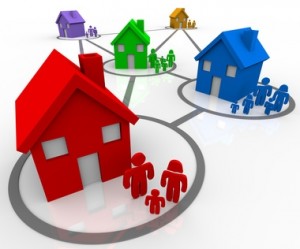 The median home value in Ashland is $314,900. Home appreciation is -0.02% over the last year and the median age of Ashland real estate is 29 years. Renters make up 17.10% of the population and 1.78% of houses and apartments are unoccupied (vacancy rate).
As of 2011, there are 1,280 people per square mile (population density) in Ashland.  The median age is 40.5 compared to the  US median of 36.6.  59.77% of people in are married and 10.07% are divorced. The average household size is 2.55 people.  49.56% of people are married with children and 51.20% have children, and single.
Geography and Climate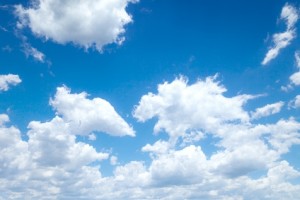 According to the United States Census Bureau, Ashland has a total area of 12.9 square miles. Ashland is bordered by Framingham on the northeast; Sherborn on the east; Holliston on the south; Hopkinton on the southwest and Southborough on the northwest.
The climate in town is variable. Winters are typically cold, with frequent Nor'easters and occasional blizzards.  Ashland gets around 45 inches of rain and 48 inches of snowfall per year. The average US city gets 25 inches of snow per year. The number of days with any measurable precipitation in Ashland is around 123.  On average, there are 198 sunny days per year, with July highs around 84 degrees and January lows around 16 degrees.
Economy
The unemployment rate in is 5.10% with job growth at -0.52%.  Future job growth over the next ten years is predicted to be around 33.86%.  The sales tax rate is 5.00% and income tax is 5.30.  Income per capita in Ashland is $41,836, which includes all adults and children. The median household income is $88,645.
Population by Occupation
Management, Business, and Financial Operations 22.80%
Professional and Related Occupations 27.80%
Service 11.99%
Sales and Office 25.71%
Farming, Fishing, and Forestry 0.12%
Construction, Extraction, and Maintenance 6.99%
Production, Transportation, and Material Moving 7.21%
Ashland, MA Schools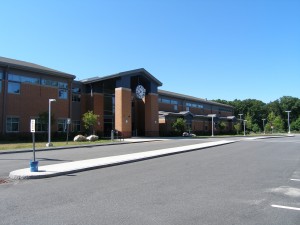 Ashland Public Schools mission statement: "Ashland Public Schools provide a challenging education for each student through a common body of knowledge and values in a nurturing and safe environment. We, as members of the school community, respect and embrace the uniqueness and worth of one another, show passion for learning, conduct ourselves with integrity, and have global cultural awareness."
The schools spend $6,974 per student. There are 15 pupils per teacher, 1,474 students per librarian, and 345 children per counselor. Public schools include:
David Mindess School
Henry E Warren Elementary School
Ashland Middle School
Ashland High School
Colleges/Universities with over 2000 Students Nearby Ashland, MA
Framingham State College
Wellesley College
Babson College
Massachusetts Bay Community College
Brandeis University
Bentley University
Boston College
Educational Statistics
2 yr College Graduates 7.42%
4 yr College Graduates 28.57%
Graduate Degrees 23.20%
High School Graduates 96.60%
Ashland Demographics Compared to Massachusetts State Average
Median household income above state average.
Median house value significantly above state average.
Foreign-born population percentage above state average.
Renting percentage below state average.
Percentage of population with a bachelor's degree or higher above state average.
Area Parks & Lakes
Hospitals/Medical Centers Nearby Ashland, MA
Bethany Hospital
Cushing Hospital
MetroWest Medical Center
Marlborough Hospital
Massachusetts General Hospital
Milford Regional Medical Center
Transportation and Commute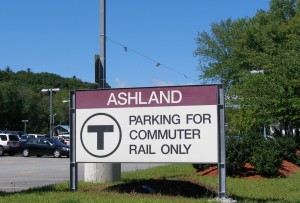 Principal highways in include State Routes 126 and 135. The Massachusetts Turnpike, Interstate 90, is easily accessible in the neighboring town of Framingham.
Commuter rail service from Boston's South Station is provided by the MBTA with the Ashland station on its Framingham/Worcester Line. The station is accessible from either Pleasant St or from an access road off of Union St that runs behind Ashland Middle School.
The average one-way commute takes approximately 36 minutes. 83% of commuters drive their own car alone, 6% carpool with others and5% take mass transit.
Ashland MA Restaurants
Stones Public House – Formerly known as John Stones Inn. Traditional American fare in a comfortable atmosphere. Famous for being haunted!
TJ's Spirits – known for their cheap menu and heavy handed drinks. Excellent outside deck in the warmer months.
Burnham's Supper House – Excellent American food at a reasonable price.
Il Forno Restaurant – Authentic Italian cuisine. Bring your own alcohol.
Cherry Blossom – Chinese cuisine and cocktail lounge.
Ashland Massachusetts Realtor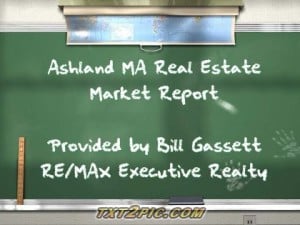 If you're thinking about selling your home, condominium or other Ashland MA Real Estate, allow me to help make the sale a comfortable and pleasant experience.
When people hire a Realtor today there should be a number of important considerations, including their past track record of success, statistical data such as list price to sale price ratios/average days on market, along with their marketing and communication skills. While putting a SOLD rider on your lawn is my #1 goal, I also expect to make you feel like selling your home was not a stressful experience!
I would welcome the opportunity to discuss why I am a well respected Realtor servicing the Ashland Real Estate market and how I put my client's homes in the spotlight online.
There are no other Realtors in Ashland MA who are providing the level of online exposure found here through social media integration or search engine optimized results! If you are planning on selling your home, marketing on the internet is one of my specialties. There are not many Realtors who do what it takes to make your home seem like it is "featured" everywhere. Over 90% of all buyers find their home from online searches. You want to align yourself with a Realtor that puts your home front and center!
Your home will be found in all the top places that most buyers would be searching for Ashland homes for sale, including this website which is highly indexed by Google and other search engines. The idea of exceptional real estate marketing does not end with placing a for sale sign in your yard and listing on the Multiple Listing Service (MLS).
I make sure that there are no stones left untouched when marketing my client's homes. When it comes to Real Estate advertising, you will find that I do things that other Realtors do not including spending time on social media and search engine optimization. Seeing your home featured in Facebook, Google Plus, Linkedin and Twitter to name a few are the norm, not the exception.
Additional things that help my client's homes stand out include exceptional photography from a high-end camera, vivid descriptions describing all the best features of your property, along with a video tour that will be found on Youtube, Realtor.com, Zillow, Trulia, and MLS.
If you are in the market to buy,you will find a number of residential options to choose from in Ashland that should match your lifestyle and budget needs. Whether you are looking to purchase an affordable in town village colonial or luxury home, let me be your guide to the Real Estate market as a top Ashland MA real estate agent.
A few of my real estate and life accomplishments that I am proud of include:
Graduated with B.S. in Marketing and Management Northeastern University  Boston, MA. An active participant in the Cooperative Education Program.
Full-time Realtor for past 30 years servicing Metrowest MA including Ashland MA.
Member of National Association of Realtors & Greater Boston Real Estate Board.
Prior to joining RE/MAX in 1996 was one of the top agents in MA for the Prudential Real Estate.
Have been ranked one of the top 5 RE/MAX agents in Massachusetts each year, for thirteen out of the past fourteen years.
 #1 agent at RE/MAX Executive Realty – a six office company with over 130 agents. RE/MAX Executive  Realty is one of the largest RE/MAX company's in Massachusetts with offices in Hopkinton, Holliston, Medfield, Grafton, Marlborough and Franklin.
Elected to RE/MAX Hall of Fame.
RE/MAX Lifetime Achievement award.
Have been ranked as high as #19 RE/MAX agent in the United States.
Featured in Who's Who In Real Estate.

In 2012 was the #1 RE/MAX Realtor in all of New England.

In 2013 was the #1 RE/MAX real estate agent in Massachusetts.
In 2015 was the #5 RE/MAX Real Estate agent in New England.
In 2016 was the #3 RE/MAX Real Estate agent in New England.
I have been listing and selling homes in and around Ashland Massachusetts for the last 30+ years.   Call or send me an email so we can discuss how I can best serve your Ashland MA Real Estate needs!
Bill Gassett ~ Realtor Ashland MA
RE/MAX Executive Realty
77 Main St, Hopkinton MA 01748
Phone: 508.435.5356
Fax: 508.435.5550
Email: billgassett@remaxexec.com
Connect with Bill's Ashland Real Estate profile on Google+
See all Ashland MA homes for sale at the link provided below.
Map of Ashland, Massachusetts
View Larger Map
See all Real estate in the city of Ashland.
(all data current as of 2/22/2018)
Listing information deemed reliable but not guaranteed. Read full disclaimer.
The homes for sale you see above are part of what make Ashland great. If you need a real estate agent for Ashland Mass, I would love the opportunity to interview with you.