11 Financing Programs for First-Time Home Buyers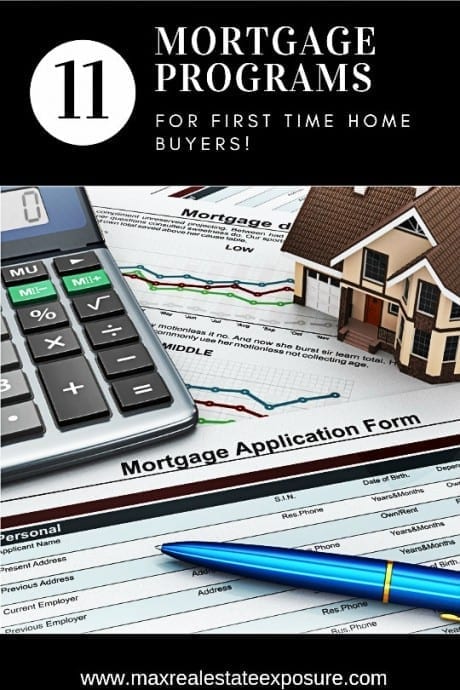 Are you looking to find a first-time home buyers program? A first-time home buyer loan is something that many folks ask both real estate agents and mortgage brokers about.
It's an excellent question to ask as there are numerous first-time home buyers programs to consider.
The improvement in recent years of the real estate market has benefited many people, from buyers to sellers to investors.
But even with relatively low interest rates and some affordable housing options in the right areas, there is still a big gap between the number of people who want to own a home and those who can make a purchase.
Even affordable homes cost more than the average person has in their bank account, which means getting a mortgage is inevitable.
Unfortunately, standard mortgages are not always accessible for many people, especially first-time home buyers.
The difficulties first-time homebuyers face when trying to get a mortgage are no mystery. However, several first-time buyer programs are designed to help buyers like you get a mortgage and purchase a home.
One or more of these first-time home buyer loans might be perfect for your specific situation. Part of deciding which option to choose will entail picking the right lender. Not every mortgage lender has the same programs. Some mortgage companies specialize in some loan types but not others.
Working with a mortgage broker is often a sound financial move to determine which loan options will work best. It is, in fact, one of the first steps in preparation for becoming a homeowner.
Check out the list of first-time buyer mortgage programs below and pursue any you think you could qualify for.
There may be a first-time buyer's loan that offers just what you need to become a homeowner finally.
First Time Home Buyer Programs For 2021
Here are the first time homebuyers programs we will be reviewing in-depth:
USDA Loan

Good Neighbor Next Door

FHA Loan

VA Loan

Energy Efficient Mortgage

Native American Direct Loan

FHA Section 203K Loan

Fannie Mae and Freddie Mac Loans

Fannie Mae's Home Path Ready Buyer Program

Grants and Programs From Local Entities

Conventional Loan Financing
When it comes to mortgage programs for first-time buyers, there are many nuances in each, so it makes sense to do plenty of due diligence. Let's take a deep dive into these mortgage programs.
1. USDA Loan
Many people have never heard of this first-time buyers program, but it does exist and offers pretty impressive benefits for those that can take advantage of it.
Managed by the U.S. Department of Agriculture (USDA), the program targets homes purchased in rural areas. But don't think that you have to have plans to build and manage a farm to get help from the program. Many first-time homebuyers opt for this financing program because you can put no money down.
There are income limitations to the program, though, which may keep you from qualifying. The location of the property also matters. With this type of loan product, there are restrictions on the number of people living in the community for which a mortgage can be given. For USDA loans, the population of the area you are looking in needs to be under thirty-five thousand people.
To make your way seamlessly through the program, you will need to have a 640 or higher credit score. It is still possible to qualify for a USDA loan if you have a credit score below 640; the process is just more complicated and requires more documentation to verify that you can make your payments.
With a USDA loan, you may not have to have a down payment, and you can expect your mortgage to be fixed month to month. Take a look at the full list of requirements for a USDA loan, along with lots of other helpful information. A USDA loan is one of many first-time home buyer programs worth considering.
2. Good Neighbor Next Door
The Good Neighbor Next Door is another mortgage program under the radar for many first-time homebuyers, which is a shame because it is quite exciting for those who qualify.
The program is sponsored by HUD and targeted towards those in the public service sector, including police officers, firefighters, pre-K through 12th-grade school teachers, emergency medical technicians, etc. If you qualify, you may be able to get a 50% reduction in the price of a home if you purchase property in under-served areas classified as "revitalization areas."
You can search for qualifying homes on the site for Good Neighbor Next Door. Just remember, you will need to stay in the house for at least 36 months after purchase. Obviously, this type of loan is not going to be worthwhile for everyone. For some folks, however, it could be a godsend.
This first-time home buyers program works best for those in one of the qualifying industries.
3. FHA Loan
Out of all the first-time home buyers programs, an FHA mortgage is probably the most popular.
An FHA loan is a top-rated first-time home buyer mortgage product. Lots of home buyers opt to get a loan through FHA mortgage providers. The Federal Housing Association is part of the U.S. Department of Housing and Urban Development (HUD).
With an FHA loan, you have the FHA's backing, making you much more appealing to lenders. If you cannot pay your mortgage for some reason, the FHA will pick up the tab.
FHA loans are pretty desirable for most homebuyers because of the favorable terms they offer, including small down payments, competitive interest rates, and lower closing costs than standard mortgages.
You need to have a credit score of 580 or above to get the best terms for the loan, including a down payment of as little as 3.5%. If your credit score is lower than 580, you will need a 10% down payment.
Quite often, borrowers will look at an FHA loan when they don't have a twenty percent down payment. With an FHA mortgage, you don't need to pay private mortgage insurance. PMI can be expensive. It is a useless fee that homeowners continue to pay until they have established twenty percent equity.
The FHA mortgage is definitely a first-time buyer mortgage program worth checking out. This type of loan captures a significant percentage of the first-timer loan market.
4. VA Loan
For veterans, surviving spouses, and active-duty military personnel, VA loans offer a great way to get into a home at a favorable rate with no down payment. It is certainly a first-time homebuyer program worth considering when you have served in the military.
The VA loan program is quite generous—not only do you not need a down payment, but you also get competitive interest rates and don't have to pay for private mortgage insurance (PMI) either.
And if your loan becomes too difficult to pay, you can get help from the VA to negotiate better terms with the lender. Take a look at a full summary of benefits for VA mortgages. If you have or are servicing in the military, The VA loan is a first-time home buyer loan that should be researched.
It goes without saying that VA mortgages are the best first-time homebuyers program for those who are serving our country.
5. Energy Efficient Mortgage (EEM)
The EEM program was created to encourage homebuyers to improve the energy efficiency of their homes. These loans are insured through the FHA or VA departments, making it possible to improve the house you purchase without increasing your down payment amount. Instead, the cost of the energy-efficient improvements is rolled into the primary loan.
You can find a variety of potential green improvements that you could make to your new home. Some of the most popular include installing double-paned windows, improving your HVAC system, and adding new insulation to improve energy retention.
This type of loan product can also be used under the FHA 203k rehabilitation loan initiative as well.
The Energy Efficient Mortgage is an excellent program for first-time buyers who want to make green improvements but don't have the money to do it upfront.
Click To Tweet
6. Native American Direct Loan
As the name implies, this type of mortgage program is available to only certain people who qualify. The Native American Veteran Direct Loan program was implemented in 1992 to help Native American veterans to purchase homes on federal trust lands. The loans are obtained through the VA and offer many of the same benefits as a standard VA loan.
Closing costs are low, the interest rate is fixed for 30 years, no down payment is required, and the need for private mortgage insurance (PMI) is waived.
Additional perks with this program include the ability to borrow up to the FannieMae/FreddieMac conforming loan limit on a no-down-payment loan in most areas—and more in some high-cost counties.
The Native American Direct Loan is a first-time homebuyers program that not many people hear about.
7. FHA Section 203(k)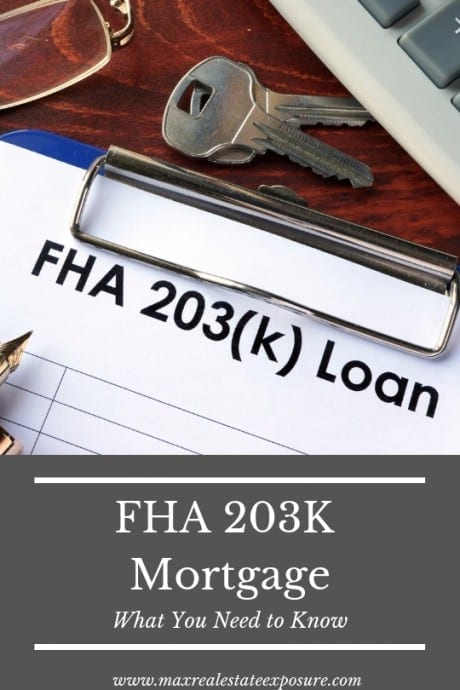 Some home buyers are primarily interested in purchasing a home to fix it up and add value to the property. Whether you are looking for a fixer-upper because it makes sense for you financially or because you love DIY work, you should look at the Section 203(k) rehabilitation program.
With this loan, you can make a down payment of as little as 3% and get enough money through the loan to make the repairs you need to make to the home.
The funds you borrow for home improvements are included in your primary loan, which puts you in a much better financial position than you would be if you had to get a separate loan for the improvements.
Over my time as a real estate agent, the 203k loan has been a great financing option for a few of my clients. They work wonderfully for those properties that are being "purchased as is." You know the ones I mean – A little rough around the edges, so to speak.
Buyers can come in and add their personal touch, totally transforming what some might call a dump into an excellent home. Take a look at this helpful resource for finding a 203k lender in your area.
Given that many buyers entering the market for the first time don't have a large budget, the 203K loan works well for fixer-uppers. It is no wonder the FHA 203k is such a popular first-time home buyers program.
8. Fannie Mae and Freddie Mac Loans
Both of these mortgage companies are operated by the federal government, which means they specialize in helping low and mid-income borrowers purchase homes.
If you get a loan through your lender backed by either of these companies, you should be able to get a competitive interest rate and pay a low down payment.
Fannie Mae and Freddie Mac loans are programs for first-time buyers that work well when you have strong credit but not much of a down payment available.
9. Fannie Mae's Home Path Ready Buyer Program
If you are interested in buying a foreclosure, the home path loan is a first-time home buyer program worth researching.
A Home Path Loan is geared towards buyers interested in buying a foreclosed or bank-owned Fannie Mae home. It's worth noting that these properties will be less prevalent, given that we are no longer in a recession.
The chances of finding one of these homes will be more of a challenge. However, if you find a Home Path Property, eligible borrowers can get up to 3 percent in closing cost assistance toward the purchase.
Borrowers are required to take an online buying education course before qualifying.
10. Grants and Programs From Local Entities
The federal programs for first-time home buyers are great, but they are not the only option available in many areas. It is worthwhile to explore what local options you may have for grants and other homebuyer programs. Your state or even your local community may have a plan that you qualify for, one that will make buying your first home more accessible and more financially sound.
For example, here in my home state of Massachusetts, they have a great financing option known as the Mass Housing Loan.
There are some specific benefits of the Mass Housing loan, including the following:
Loan servicing is done in-house.
Flexible underwriting and income limits for qualified buyers.
The ability to get down payment assistance to qualifying borrowers for up to 3% of the purchase price or $12,000, whichever is less.
A Mass Housing Mortgage can be used to finance the purchase and rehabilitation/repair of a home, similar to a 203k rehabilitation loan.
You can also consult with your real estate agent to see if he or she knows of any programs you can take advantage of. A reputable Realtor will be aware of all the first-time home buyer programs you could benefit from and help you choose which is best for your individual circumstances.
11. Conventional Loan Financing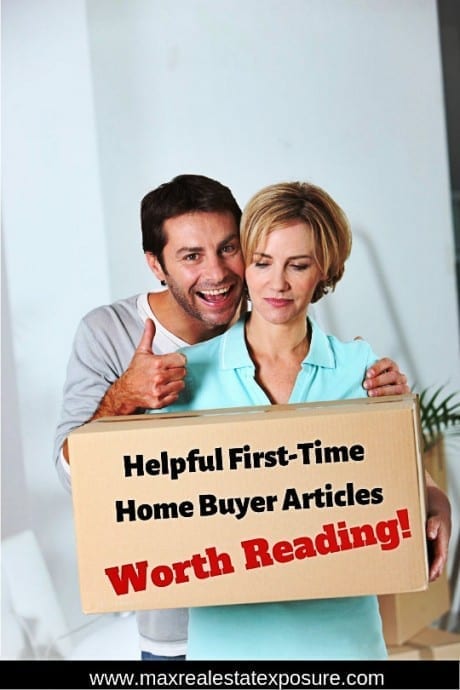 Conventional loans are, of course, the most common type of mortgage funding that first-time buyers use. They are also more popular than any other kind of loan by a wide margin. Conventional loans offer fixed and adjustable interest rates.
A conventional loan is not insured or guaranteed by the government. Private lenders back these types of loans, and their insurance is usually paid for by the borrower. You can now get a conventional loan with only a three percent down payment.
Borrowers who opt for a conventional loan and put less than a twenty percent down payment will be required to pay private mortgage insurance.
It may take a while, but you will be able to cancel your PMI once you reach the twenty percent equity threshold.
Benefits of First-Time Home Buyer Programs
The benefits of first-time homebuyer programs are fairly obvious – they allow more people to become homeowners.
If you have steady employment, a good credit score, and meet the income guidelines, these first-time homebuyer programs can be your ticket to start building equity and creating a more positive financial future.
The sooner you break free of renting, the better as you are supporting someone else. By owning a home, you can become more financially independent as long as you have a long-term horizon.
What Can I Do if I Don't Have Great Credit But Want to Buy My First House?
If you don't have extreme credit issues and would like to buy your first home, I would suggest signing up for Credit Karma. Credit Karma is a free service that provides you financial advice to make the best decisions for credit.
Quite often, many people make bad credit decisions because they don't know any better. Credit Karma will provide you the necessary information daily on how to get out of a credit problem. By following their advice, you will increase your credit scores and become a worthy borrower over time.
You will be able to monitor your credit scores and see how they improve over time.
Once your credit is back on track, you will be able to start looking over all of the first-time homebuyers programs.
Considerations With First-Time Home Buyer Programs
When considering a home purchase, it is essential to remember that many first-time homebuyers programs consider those who have not owned a home in the last three years.
Due to budget constraints, if you are looking at homes that need work, it will be vital to know the condition requirements for some first-time homebuyer programs.
For example, FHA and VA loans have condition guidelines that must be met in order to get a loan. It will be crucial to study up on these conditions before looking at properties. You will need to know upfront if you will be willing to tackle certain projects with these first-time buyer loans.
Once you know what you can comfortably spend, speaking with a knowledgeable lender who understands the various first-time buyer programs will become important.
A lender who has a pulse on the programs that can best suit your needs could end up saving you thousands of dollars in the long run. An excellent mortgage broker will walk you through the various first-time buyer programs and explain the pros and cons of each.
You can then decide which one works best for your particular financial situation.
Steps to Buying Your First Home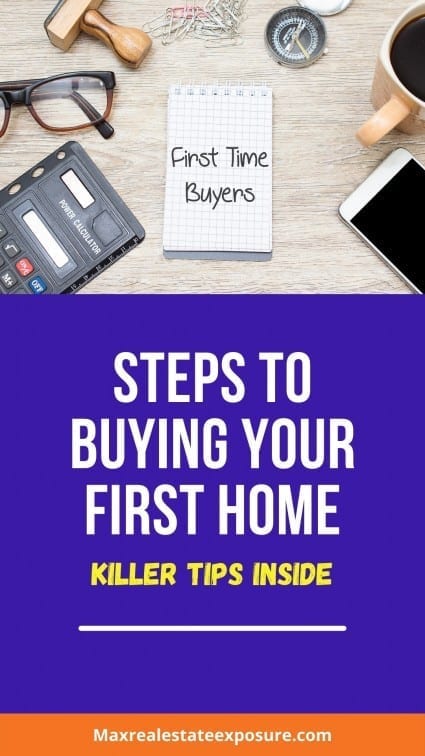 Before looking at houses or even picking a first-time buyer loan program, there are a few things you need to do first.
Decide your home buying budget – let me be clear on this. You need to set your budget, not necessarily what the lender tells you you're qualified to purchase. You need to be comfortable paying your mortgage each month.
Speak to multiple mortgage lenders – when buying a home for the first time, it is vital to speak with at least a few lenders. You will want to shop rates, terms, and programs to ensure you get the best first-time buyer program for your unique financial situation.
Get mortgage preapproval – once you have selected the lender you plan on using, you'll want to go through the preapproval process and get a letter from the mortgage provider. Home sellers will expect you to have a preapproval from a reputable lender to consider your offer on their home.
Find an exceptional buyer's agent – one of the most crucial things you can do when buying your first home is find an agent you can trust. You'll want a local buyer's agent with a solid reputation. Keep in mind the most important aspect of having a buyer's agent is getting solid advice. It is crucial to have someone who doesn't need a sale and is more concerned about you making the best housing decision.

Never go directly to the seller's agent

– one of the common first-time homebuyer mistakes is going directly to the listing agent thinking you're going to get a "deal." Not having a buyer's agent protecting your interests is a dumb move. Going directly to the seller's agent creates the potential for dual agency, which is a conflict of interest. In fact, dual agency is illegal in some states. Don't do it!

Start looking at homes

– once you have an agent, it will be time to start looking at homes. Make sure you are looking at properties that fit your budget or will qualify under the first-time home buyers program you're going to choose. Keep in mind that location is a significant variable when purchasing a home. Most real estate agents will tell you that the neighborhood you choose will be just as important as the home.

Make an offer on the home you love

– Once you find the property that suits your needs, you'll want to make a realistic offer. The offer you make should be based on comparable sales. Your buyer's agent should provide you with these comps and thoroughly go through each of them, so you are confident in a proper offer amount. If you find a home, you really want never to make a low-ball offer as you are likely to turn off the owner. It is always best to make a realistic offer.

Provide your earnest money deposit

– if you land the home you want, the next step will be providing an earnest money deposit along with your offer. Earnest money is what holds the sale together. It gives the seller monetary assurance you're not going to walk from the sale. Speak to your real estate agent upfront on the amount of earnest money you'll be required to have. It can vary from location to location. See everything you need to know about earnest money in the helpful reference.

Get a home inspection

– one of the most critical steps in the home buying process will be getting a home inspection. You will want to find a thorough home inspector you feel confident in. Buying a lemon is not a pleasant experience and can cost you a significant amount of money. If you explicitly trust your real estate agent, ask them for a recommendation on a top home inspector.
Get your homeowner's insurance squared away – before you get to closing; you will want to get your home insurance squared away. It will be worth shopping around for a provider. Speak to whoever is doing your car insurance first, as you are likely to get a break in the insurance cost by bundling it with them.

Hire a professional mover or lock in your own moving truck

– one of the more critical steps in buying a home will be locking in one of the best moving companies or renting a moving truck. Moving is one of the most stressful parts of buying and selling a home, so it makes sense to hire a professional moving company or a reputable truck rental company. Our guides will provide some great suggestions.

Change your address

– Do not forget to make your address change with the USPS! When it comes to moving tasks, this should be at the very top of your priority list. By not making your address change done in advance of your closing, there is an excellent chance you will not receive important mail. The second part of changing your address will be notifying everyone that needs to know you're moving.

Prepare for closing

– the are lots of things to do to get ready for your closing, including doing a final walk-through of the property. It will be necessary to make sure the home's condition is the same as when you made your offer. When heading to your closing, you'll need to have an ID and your down payment funds. Make sure you speak to your lender in advance to make sure you're bringing everything you need.

Moving in

– Once the property has been recorded, you will be given keys to your home. Now it is time to celebrate. You have made it! You are now the proud owner of your first home. Moving forward, you're going to need to be fiscally responsible. Over time you may even consider making some renovations and taking advantage of one of the popular home improvement loans.
Additional Helpful First Time Home Buyer Resources Worth Studying
Use all of these home buying resources to educate yourself on the process of buying a home.
FAQ's About First Time Home Buyers Programs
1.What qualifies someone as a first-time homebuyer?
The obvious answer is someone who has never owned a home before, but the definition of a first-time buyer is more than that.
If you have not owned a house in the last three years, you could be considered a first-timer. Even if you are purchasing a home with a husband or wife who has bought a home, you're considered a first-time buyer.
2. What is the best first-time buyer program?
There is no best program. The answer really depends on the financial circumstances of the individual.
One first-time buyer program may be better for one person but not for the next. It is essential to research all the home buying programs to know which makes the most sense.
3. What are government mortgage programs?
Government mortgage programs are those that the federal government back. Two of the most recognizable loan programs are an FHA and VA mortgage.
4. What First-time Buyer Mortgage Programs Are No Money Down?
The two mortgage programs where you don't need a down payment are the VA loan and USDA loan. You need to qualify in order to get one of these mortgages.
5. How do you find mortgage assistance programs?
Besides speaking with a local lender or mortgage broker, you can try an online search for mortgage assistance programs near me. By doing this search, you could potentially see lenders near your location offering mortgage assistance financing.
Final Thoughts on First Time Home Buyer Programs
If you are a first-time homebuyer, hopefully, you have found this resource to be helpful. There are many first-time buyer loans worth exploring. Take your time and pick one that works best for your financial circumstances.
Additional Real Estate Articles From Professionals
Use these additional top-shelf resources to make the best decisions when buying a home for the first time.
---
About the Author: The above Real Estate information on mortgage programs for first-time buyers was provided by Bill Gassett, a Nationally recognized leader in his field. Bill can be reached via email at [email protected] or by phone at 508-625-0191. Bill has helped people move in and out of many Metrowest towns for the last 34+ years.
Are you thinking of selling your home? I have a passion for Real Estate and love to share my marketing expertise!
I service Real Estate Sales in the following Metrowest MA towns: Ashland, Bellingham, Douglas, Framingham, Franklin, Grafton, Holliston, Hopkinton, Hopedale, Medway, Mendon, Milford, Millbury, Millville, Natick, Northborough, Northbridge, Shrewsbury, Southborough, Sutton, Wayland, Westborough, Whitinsville, Worcester, Upton, and Uxbridge MA.