Moving Trucks Nearby Me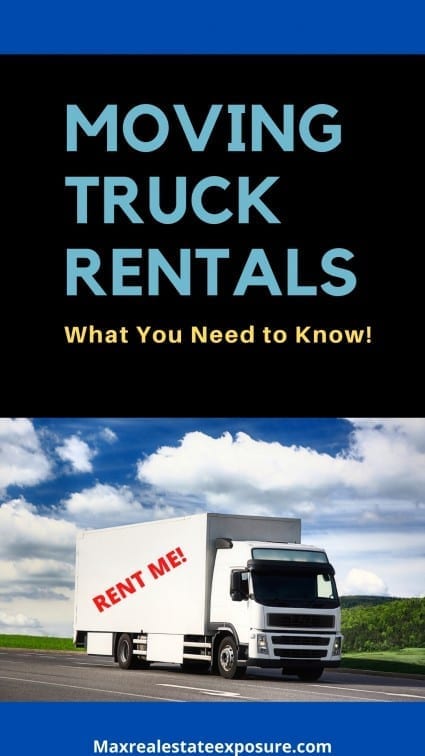 Did you just sell or buy a home and need to move? Are you trying to decide whether to hire a professional moving company or renting a truck to move on your own? One of the most significant deciding factors between choosing between the two is cost.
Hiring a moving company can be a costly proposition when you see what they charge, combined with what you should tip them. Renting a truck offers a more cost-effective alternative that many people can manage independently or with help from friends.
If you have decided to rent a moving truck, you have taken the first step in getting your belongings from where they are to where they will need to be. But there are more things to consider than just, "Where are moving truck rentals near me?" You need to do a little planning before you reserve your truck because you want to make your moving process as smooth as possible.
Finding a moving truck rental company won't be challenging when you follow some solid tips. There is a lot to know when it comes to moving truck rentals. Let's take a deep dive.
Moving Trucks Near Me – Things to Consider
Let's take a look at want to think about when looking for a moving truck to rent:
1. What size truck will you need?
There may be a variety of trucks available at the moving center you rent from. The three most common sizes are:
10 to 12-foot truck – A small box truck that will hold the furniture, appliances, and other possessions from a typical studio apartment.
15 to a 17-foot truck – A mid-sized box truck that will hold the usual belongings found in a one or two-bedroom home.
24 to a 26-foot truck – A large box truck that will usually hold what is found in a house with five to eight rooms.
These are all estimates, since how much one person has in their home is different from what another person might have in a home. You will need to think about how much your belongings weigh, how big your furniture is, and how far you plan to travel. If you are going across multiple states, you will only want to make a single trip. But if you are just moving across town, it might make more sense to rent a cheaper, smaller truck and make multiple trips.
This will undoubtedly be the case if you are going to and from a storage unit nearby to your house. Another thing to consider is whether you need everything you are bringing with you. Lots of folks take something with them that they don't have any use for.
It might be more prudent to have a company that does donation pick up to remove the furniture and other things you don't need.
Think carefully about what size truck you need, because the last thing you want is to get a smaller truck loaded up with your stuff and then realize you need a bigger vehicle. An essential consideration with truck rentals is picking the right size vehicle.
2. How far do you need to move?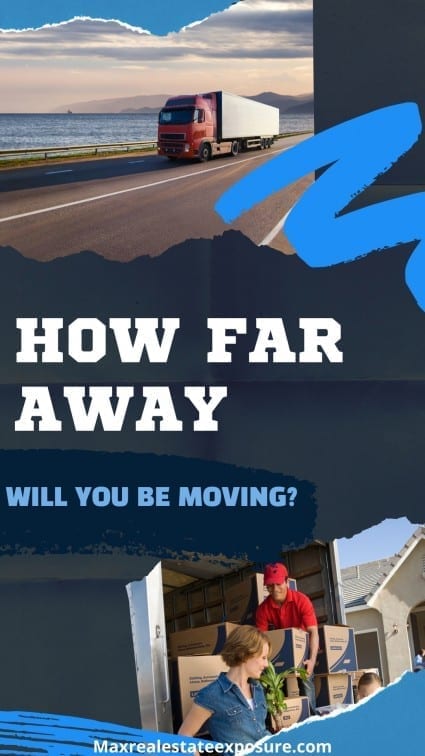 Moving always costs more than you want it to, but the costs definitely increase as you travel further from your location. This increase in cost is felt most strongly in your moving truck costs, like the cost of the truck rental and the cost of fueling the truck. Even a small box truck is going to burn a lot more gas than your family car – and a large box truck is going to guzzle down fuel like there is no tomorrow.
The moving truck rental company will charge you more as well when you only take the truck one way since they have to plan for getting the truck back to its origination point.
If you plan to move far, you should carefully consider the costs and calculate everything beforehand so you can budget appropriately. You may find that after everything is said and done, you prefer to pay a little extra to have someone take care of the move entirely – freeing you to focus on other things.
3. How much comfort do you need?
One of the essential things you need to know about renting a moving truck is what you will be getting. If you are going to be driving the moving truck, you'll want to think about how hard the trip will be on you physically. A cheap moving truck rental might be perfect for a short in-town move, but you may not be as happy with the thin seats and rocky ride if you have to spend multiple days behind the wheel.
Higher-end moving truck rental companies focus a lot more on comfort for the driver and passenger. A beautiful new moving truck will have comfortable seats, adequate suspension, and possibly even amenities like a stereo, so you have something to listen to hour after hour on the interstate.
When picking a rental truck, make sure you determine the conveniences you want beforehand.
4. Do you know how to drive a moving truck rental?
You don't have to have a commercial license to drive a rental truck, but you do need to exercise extra caution behind the wheel. These trucks are much larger and longer than the car or truck you drive day to day and require extra care and attention to drive safely. Some tips for navigating your moving truck include:
Read all the instructions. Rental truck companies know that most renters are not familiar with driving a big vehicle, so they make sure to include clear instructions for drivers. You can find instructions in the truck for a variety of things, including how to load and how to operate the truck. Make sure you read all of these instructions and that you understand them well. If you have any questions, ask the rental company before you start the truck and drive off the lot.
Adjust your mirrors and familiarize yourself with the controls. You don't get a rearview mirror in a moving truck – the box filled with your belongings blocks the view behind you. That means you will need to use your side mirrors to check what is beside and behind you. It is easier to do than it sounds. Just make sure you adjust your mirrors so that you can see as much of the view around the truck as possible.
Practice driving the truck before you fill it up. The truck will be a little easier to handle when it is not loaded up, so take the time to get familiar with operating the vehicle while it is empty.
Try driving around an empty parking lot or on roads that are not very busy first before hitting the open road.
Practice taking turns. One of the main ways that a large truck differs from a passenger car is how much more room you need to make a turn. Leaving yourself enough room to make each corner is a big part of driving a truck well and will take some practice.
Stick to the main roads. Main roads are designed for large trucks. Smaller side roads are not. Try to keep your path to the main roads to have an easier time navigating the streets.
Learn the height of the truck and pay attention to notices on bridges. Although it is rare, you could run into a bridge that is too low for your truck to pass underneath. Find out what the height of your vehicle is and pay attention to any notifications you see on bridges you are approaching. You should see signs informing you of whether you have enough clearance to pass underneath.
Obey traffic laws. A full moving truck presents a significant hazard to others on the road because of its size and weight. You don't want to get into an accident, so be sure to obey traffic laws. Stay within the speed limit, signal before turning or changing lanes, make a full stop at red lights and stop signs, etc. You really can't rush a move, especially a cross-country move, so you might as well settle in and do your best to adhere to traffic laws.
5. Are you going to need help to load or unload?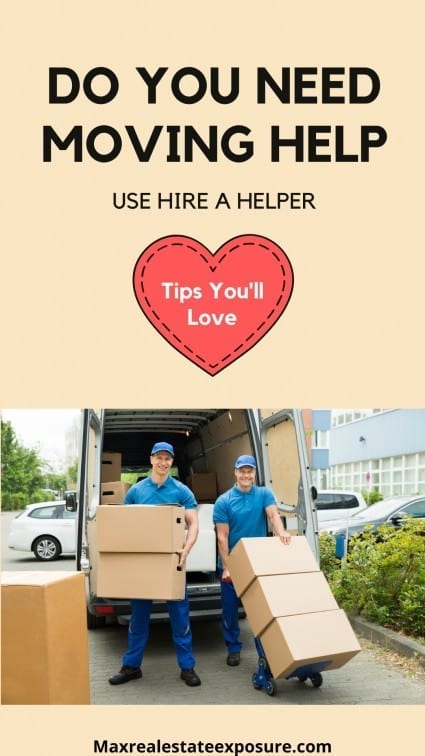 Even if you plan on driving the truck, you may not want or need to load and unload the truck. The moving truck rental company should be able to help you find help for loading and unloading.
A company like Hire a Helper, can work well if you need someone to help load and unload your boxes and other items such as furniture. Hire a Helper is one of the most reliable online companies for finding moving day assistance.
Get all the loading and unloading logistics worked out before you start your move so you can keep to your timeline and avoid any complications – like being forced to load or unload yourself.
6. Do you have everything you need to pack your things well?
Truck rentals include more than just driving from point A to point B. Some preparation beforehand is vital. You have a lot more tools at your disposal than boxes and tape – although boxes and tape do make up the foundation of a well-organized move.
Determine what you have to pack and then get the tools you need to make the job as easy and efficient as possible. Some possible tools include:
Boxes
Packing tape
Moving straps
Mattress bags
Clear plastic bins
Dolly
Hand cart
Sharpie
Bubble wrap
Plastic wrap
Packing peanuts
7. Are you realistic about your travel time?
Driving all day is hard enough as it is – when you are driving a large truck full of your precious belongings, the stress is only increased. It will take a lot out of you, so you need to plan realistically for how long you plan to drive before stopping for the day.
It is safer and more enjoyable to give yourself an extra day or two to travel in the truck than it is to push yourself unnecessarily. Take plenty of breaks, spend the night at a comfortable hotel/motel, and take it easy.
8. Make Sure You Get Truck Rental Insurance
One thing that most people don't realize about renting a truck is that it is entirely different than renting a car. Unlike a car rental, your current insurance, as well as your credit card, more than likely may not provide coverage for a rental truck.
You might need to get separate coverage from the rental truck company. Different types of insurance policies usually include supplemental liability insurance, damage waivers, personal accident, and possessions insurance. Here are some considerations for getting truck rental insurance.
Check with your current insurance company to see what is covered and what is not before finding a truck rental company nearby.
FAQ About Renting a Moving Truck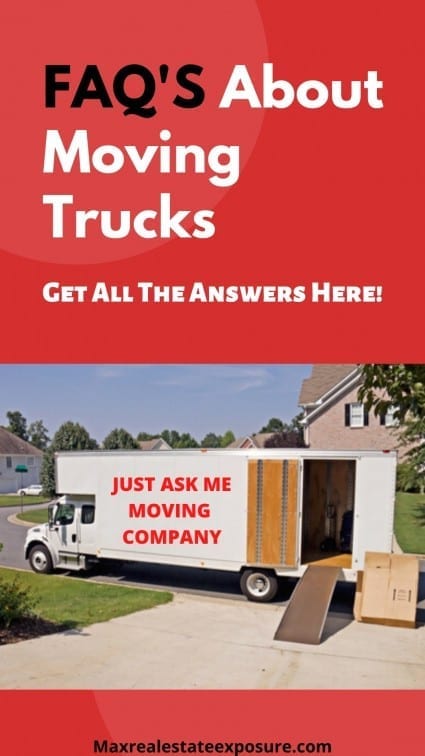 Here are some of the most frequently asked questions people have when getting a moving truck rental:
Is there an age requirement to rent a moving truck? It varies from company to company on age restrictions. You can expect more often than not, that a minimum age of eighteen years old will be a requirement.
How much will it cost to rent a moving truck? Obviously, the distance you travel and the time you have the truck will have a significant impact on the cost of the rental. A rough estimate will be $1000-$1500 if you are traveling from the Northeast to the Southeast. The factors that will impact the expense of renting a moving truck include the size of the vehicle, point of origin, where you are going to, the moving date, additional days needed or miles added, and moving equipment extras. Also, truck rental rates will be higher during peak moving season as well.
What is considered peak truck rental season? Peak moving season usually goes from May to September, as most people will move during the summer months. If you have to move during this time frame, make sure you book your truck rental well ahead of your move. With more substantial demand comes more expensive rates. To save on costs, try making your move on a weekday during the off-season when demand for truck rentals is lower.
Do I refuel the moving truck myself? Like rental car companies, you can either bring back the truck full of gas or, if not be charged an additional fee, that will be expensive. Your best bet is to bring the truck back full.
What kind of gas mileage does a rental truck get? Most of the time, truck rentals get lousy gas mileage. A ten-foot rental vehicle will get around twelve to thirteen miles a gallon. A large twenty-six-foot truck rental gets approximately ten miles per gallon.
Will I be able to pick up a rental truck in one location and return it in another? The majority of truck rental companies offer service centers throughout the US, making it simple to get a rental truck in one location and bring it back to another. One way moves, however, can be more costly. In this circumstance, the company may have to drive the truck back to the previous location. This could potentially be an additional charge. Make sure you ask upfront.
What's the biggest moving truck you can rent? If you are coming from a large home, you'll probably want the largest truck available, which is a twenty-six footer. This is the largest moving truck that a customer can rent for a residential move. These trucks can hold around ten thousand pounds of stuff.
Can you cancel if you change your mind? With most truck rental companies, as long as you give them two days advance notice of the pick-up date, they will let you cancel. Cancellation policies can vary from company to company, along with their cancellation fees as well. This is worth comparing.
Best Rental Truck Moving Companies
The following are popular truck rental companies worth exploring:
U-Haul
Enterprise Truck Rental
Home Depot Truck Rental
Budget Truck
Penske
Ryder
Make sure you do your due diligence and comparison shopping before choosing one of these truck rental companies.
Final Thoughts on What to Know About Renting a Moving Truck
Finding a reliable truck rental company near you isn't all that difficult. You can use Google as a tool by searching for "moving truck rentals near me" or something along those lines. Make sure you take the time to read some of the online reviews. A moving truck rental done on your own hopefully ends up saving some money over hiring a professional moving company.
Hopefully, you have found the tips and guidance above useful. Best of luck with your move!
Other Moving Resources Worth a Look
Learn more considerations for having a successful move with these helpful publications.
Use these additional moving resources to make the best decisions possible.
---
About the author: The above Real Estate information on moving truck rentals near me was provided by Bill Gassett, a Nationally recognized leader in his field. Bill can be reached via email at [email protected] or by phone at 508-625-0191. Bill has helped people move in and out of many Metrowest towns for the last 33+ years.
Are you thinking of selling your home? I have a passion for Real Estate and love to share my marketing expertise!
I service Real Estate Sales in the following Metrowest MA towns: Ashland, Bellingham, Douglas, Framingham, Franklin, Grafton, Holliston, Hopkinton, Hopedale, Medway, Mendon, Milford, Millbury, Millville, Natick, Northborough, Northbridge, Shrewsbury, Southborough, Sutton, Wayland, Westborough, Whitinsville, Worcester, Upton, and Uxbridge MA.
Summary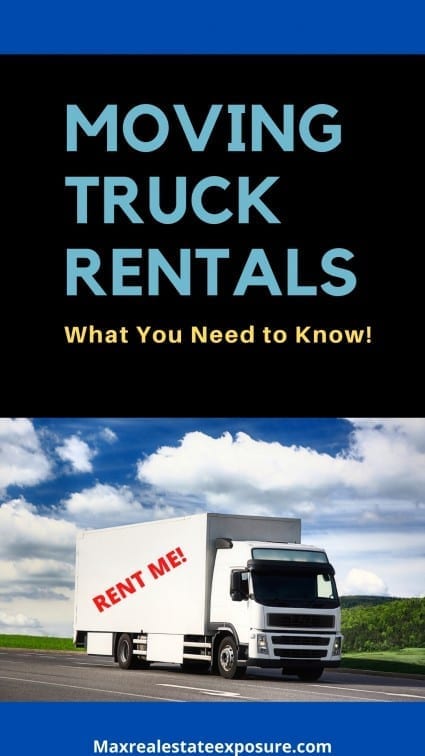 Article Name
Moving Truck Rentals Near Me
Description
Are you looking to rent a moving truck? See what you need to know about finding the best rental truck company nearby along with tips for choosing one.
Author
Publisher Name
Maximum Real Estate Exposure
Publisher Logo