Ten Moving Tips To Reduce Your Stress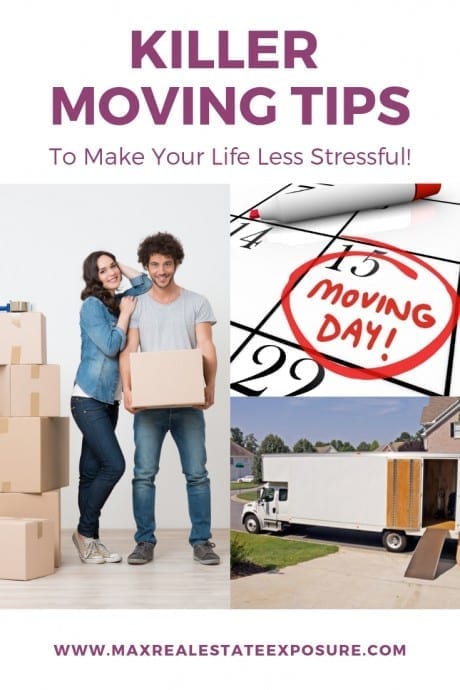 One of the questions real estate agents often gets from clients after a contract has been signed how to move. Obviously, that is a very broad question that usually turns into something much more specific.
Whether you're moving across the country or simply to the next town over, moving can be an extraordinarily difficult process. The worst thing you can do is procrastinate about the move or rush it, but sometimes you just don't have a choice.
If you're selling your home while purchasing a new home, you might have a tiny window in which to move your possessions and ensure that everything is right. Here are ten tips that will help keep your life and sanity in order. Use these moving tips to protect yourself against any costly mistakes before, during, and after moving.

Not everyone knows how to move to in a way that will make their life less complicated. So sit down with that cup of coffee and get ready to find out how to make your move without feeling so overwhelmed.
Have You Gotten Rid of All of Your Extra Stuff?
The easiest way to move is by getting rid of all of your non essential items. Many heavier items could actually cost more to move than they could to replace.
Often, you can consider getting rid of items that you have had stored or have not used for longer than six months.
Garage sales used to be the only reliable mechanism of getting rid of extra used items, but today eBay and Craigslist are also the perfect venues.
Items that can't be sold can be listed as free to avoid having to move them. Another thought is to pay for junk removal, as there are many companies such as 1-800-Got-Junk that will take away your unwanted items rather inexpensively.
Have You Completed All of Your Renovations?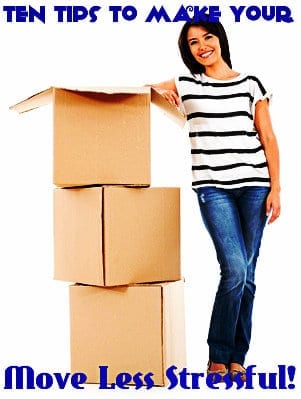 Completing renovations on your new home is far easier than attempting to complete any necessary repairs after you've moved in.
It can be very tempting to think that you'll do something later, after all of the excitement has died down, but it's not always wise.
Once you settle in, you'll have other things to deal with and you'll have items blocking your way.
Instead, make a list of all the necessary repairs and get them done before you move in. You'll be much happier with your new investment and you won't have to involve yourself with any complex arrangements.
One of the common home improvements that you will wish you did before completing your move is re-finishing hardwood floors.
This is a messy and time consuming job. Messy because re-sanding floors creates a ton of dust.
The time it takes to stain and seal floors can also take a few days because of the time involved for the necessary drying between coats. Tackling this kind of job when you have already moved your furniture in can be a real pain in the butt!
Painting and replacing carpets are two other common projects that are much easier to do before actually moving all your possessions into your new place.
Do You Have Your Finances in Order?
Moving is often more expensive than you anticipate, especially if your budget is tight. You should always add a buffer of at least 15-20 percent to your anticipated expenses. However, those aren't the only financial items you should be concerned about. If you're selling one property and buying another, for instance, you may want to prepare for a worst case scenario if your home sale happens to fall apart.
While you may have made the choice to buy a home while you still own your current property you should always keep in mind until the sale is done and the fat lady sings who knows if you will have your proceeds when you expect them!
Any good real estate agent worth their salt can help you with the intricacies of making a double move. It can be very easy to make financial mistakes when situations are moving quickly, so take the time you need to examine your finances and get expert advice. If you are selling for sale by owner and have not had any real estate consultations it would make sense to not only follow our moving advice here but also talk to a few friends or relatives who have done it themselves and can offer guidance.
Have You Marked Things Accurately?
Another fantastic moving tip is to be well organized. You may believe that you don't need to mark your boxes correctly, but the simple act will pay off in the end when you're not certain which boxes need to go to the linen closet and which boxes need to go to the bedroom. Marking boxes based on room is an excellent way to avoid the common problem of having all of your dishes under twenty boxes of knick-knacks.
Taking an inventory of all of the items that you're moving is also a fantastic idea for two reasons: it ensures that you aren't missing anything and it gives you a home inventory list for your new home's insurance policy. If you've thrown away many items during the move, or acquired new ones, your old home insurance inventory isn't likely to be very accurate anymore. Take a look at some outstanding packing advice that will help your move go a lot smoother. Using these moving tips will make your life less stressful as locating things you have packed can make you want to scream.
Do You Have Your Important Items?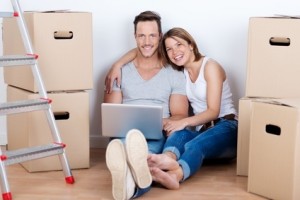 Small items are the most vulnerable items when you are moving. Items such as valuable jewelry, social security cards, passports and legal documents should be kept separately when you are moving.
You don't want to keep all of your identification on you because you'll be moving back and forth and won't always be in the right state of mind.
Instead, you can lock these vital documents in your vehicle and move them over first. If you are flying to your new home, you may want to invest in locking carry-on luggage that you can use to transport these items.
Before moving them at all, however, you should take a copy of everything you have. Losing all of your important identification or legal documents at once can put you in a very difficult situation.
Do You Have Items That Require Dis-assembly?
Even if you think you can memorize how to put your desk and computer back together perfectly once you move, you may end up with a few stray parts in the end. It's always a good idea to mark and photograph anything that you need to disassemble, as it will make the process of setting things back up far less difficult and less hazardous.
You can use colored stickers to mark each component and color code them to the part they connect to. Then, take a picture on your phone or with your camera. You can reference back to these pictures to easily assemble your items once they've been moved. Small components such as screws and bolts should always be taped directly to the area they have been removed from. You will thank yourself later.
In fact recently I had a client who's home I had sold in Southborough Massachusetts that was very appreciative of the fact I had mentioned taking photos of some of the more complicated assembles would be very helpful. She was so thankful because this is not something you think of as most people don't move all that often.
Do You Know Where Everything Is?
Before you move into a new area, you may want to take stock of a few neighborhood features. The important items include a 24 hour store, a gas station, a household goods or repair store and even a dog park, if you have furry companions with you. It's likely that you'll find yourself needing unexpected things once you move, such as light bulbs, and it's a good idea to know generally what the neighborhood has to offer.
Different areas can be highly variable, and you may suddenly discover that the neighborhood you've moved into closes down completely on Sundays or that there are no restaurants open after midnight. All of these things might not be immediately apparent but could be difficult to deal with if you have an irregular schedule or are used to a different situation.
Do You Have Insurance?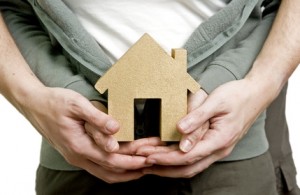 Many people have an interesting relationship with home insurance. You know you need it, but you just don't want to pay for something negative that could or could not occur.
Moving, however, represents an extraordinary amount of risk. Items can be damaged on a truck, fall off of a truck, be lost on planes or simply disappear never to be seen again. Moving is an area where insurance definitely helps, and many companies actually require you to have at least a small amount of insurance to move your items.
You should be especially conscientious about items such as fine art, and you may even want to make separate moving arrangements for delicate pieces such as antique furniture. Most moving companies have specialized services available for these items that are separate from their ordinary services.
Do You Have Pets?
When your pets are part of your everyday life, it can be easy to forget that they need special considerations. Planes usually need notice to take animals on them, and some flights simply won't allow them at all during certain times.
Flying with dogs is dangerous in the summer and winter months, and your move may need to be timed appropriately. Driving can present even more logistics issues. You may want to consider a specialized pet moving service. There are many services that offer door-to-door delivery of your animals and ensure that they are kept safe.
Often times the best thing you can do is relocate your pet before putting your home up for sale. While Max is probably part of the family and maybe even a best friend having him out of the home can not only make the home sale process go smoother but the move as well. If you can't stand the thought of your dog or cat not being with you at all times you may want to consider looking at my guide on how to move with pets which is packed with lots of good tips. Moving with a pet can be challenging but it you are well prepared things will go a lot more smoothly.
Do You Have the Essentials?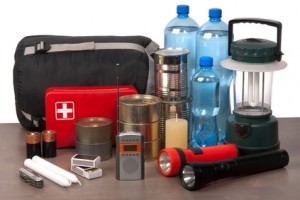 Creating a travel and survival kit is always a good idea when you're moving. A survival kit will include everything that you and your family would need in the event that you miss a flight or just don't have the energy to unpack when you get to your new home.
If you've hired movers, it could even be possible that you get to your new home before they do.
Having a survival kit with you that contains basic toiletries and necessities will avoid the painful and expensive process of having to purchase everything you need just to use them for a day or two. A light change of clothes and some non-perishable snacks is a good idea too, especially if you have kids with you.
Moving can be highly stressful, but it also represents a tremendous opportunity and a new start. If you are moving, it's likely that you're getting a new job, a larger home or simply a better quality of life.
If you take each step of your move carefully, you can focus less on the hectic nature of the move and more about the wonderful journey ahead of you and your family.
When moving, you should also never hesitate to simply hire a professional to ease your burden. If you have the budget to do so, you'll often find that professionals usually charge fairly reasonable rates compared to the amount of labor that would be required if you attempted the projects yourself.
Additional Moving Tips and Resources
Use all the above moving tips on how to move after you have sold your home so that you are well prepared and dealing with problems that could have been easily avoided!
---
The above Real Estate information on top moving tips for a smooth move was provided by Bill Gassett, a Nationally recognized leader in his field. Bill can be reached via email at [email protected] or by phone at 508-625-0191. Bill has helped people move in and out of many Metrowest towns for the last 31+ Years.
Are you thinking of selling your home? I have a passion for Real Estate and love to share my marketing expertise!
I service Real Estate sales in the following Metrowest MA towns: Ashland, Bellingham, Douglas, Framingham, Franklin, Grafton, Holliston, Hopkinton, Hopedale, Medway, Mendon, Milford, Millbury, Millville, Northborough, Northbridge, Shrewsbury, Southborough, Sutton, Wayland, Westborough, Whitinsville, Worcester, Upton and Uxbridge MA.