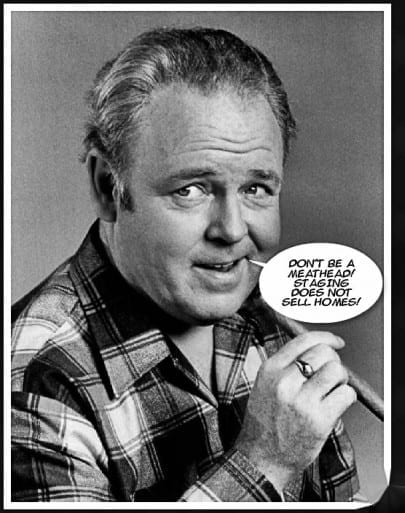 Will Staging Sell My Home?
Staging does not sell a home! There I said it. I am sure this will put a lot of home stagers panties in a bunch. Let's get one thing clear –  I am not saying home staging does not have a place in real estate sales, it is just not anywhere near the most important aspect. Does staging sell a home? No – not if other more important marketing activities are missed!
Over the last few years, I have noticed some homeowners who have become in love with an agent who promises home staging as part of their service package and in the process have forgotten about the most important things that sell a home.
When you are trying to sell your property, it only makes sense to do everything you can to fetch a good price.
Rarely does anyone want to sell a home hoping for less than top dollar. As possibly your biggest asset, you want a buyer to choose your home and pay the maximum price the market will bear. Unfortunately, this desire to sell can sometimes lead to wasted effort – trying out things that are reputed to be the end all be all in the sale of but in fact do little to move your home if you make mistakes elsewhere.
One selling practice that has gained popularity over the past decade is home staging. Sellers and real estate agents alike have started looking towards professional home stagers – people who will come into your home and spruce it up with furniture and another decor to make it more appealing to buyers. However, according to a recent study to come out in the Journal of Real Estate Research, the reliance on home staging to fetch top dollar may be misguided.
While home staging may improve the look of a home, evidence suggests that it is not the ultimate weapon in selling that many thought it to be. This is not to say that your home should not be in the best possible showing shape. In fact far from it. Homes that look their best sell quicker and usually for more money than those that don't. Just don't be fooled into thinking you need a professional staging especially if your home already looks good.
In other words, if you have something that looks similar to Archie Bunkers chair in your family room but the rest of your home looks spotless don't feel like you need a professional home stager to come in with some chic toss pillows, and a shiny coffee table with an expense vase. In my twenty-nine years in the business adding decor has never been essential to selling homes!
Putting Your Best Foot Forward
On the surface the reliance on staging makes sense. If you had the choice between two similar homes, where one looked immaculate and perfectly decorated, and the other was dirty and filled with random pieces of furniture, you would naturally choose the home that looked better.
We are told early on always to put our best foot forward, especially when you want to appeal to someone else. You clean your car before you try to sell it. You dress up for interviews when you want a job. It only makes sense to spruce up your home for potential buyers. The problem comes when you have unreasonable expectations of staging. Home staging is no substitute for the hard work that goes into selling a home.
Things like hiring the right Realtor, setting the right price and marketing the home effectively are far more important in moving a home than the decor. When you want to sell your home quickly and for a good price you need to do everything right. Staging can be a helpful addition to this process, but it is no substitute for all of the most important steps that go into a home sale.
Don't be brainwashed into thinking that choosing a Realtor that provides home staging vs. one that does not is how you should base your decision when selling a home!
The Evidence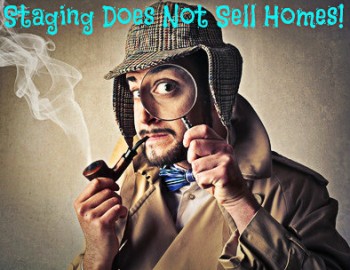 Researchers were interested in finding out just how much home staging impacted the sale process. The study, titled "The Impact of Staging Conditions on Residential Real Estate Demand," involved creating a virtual home tour with six different variations and testing it with a national sample.
Some of the virtual homes included one with good furnishings along with a neutral wall color, a home with an unattractive wall color and good furnishings and a home with a neutral wall color and no furnishings. The final results indicated that people were willing to pay nearly the same price for any of the homes. The staging did not generate higher offers.
This was only a virtual study and does not mean that home staging has any place in selling your home. However, it does indicate that relying on staging to lead to higher offers or more offers on your home is probably not the best strategy. You will need to do a lot more to make your house move in a competitive housing market.
Frankly, I am not basing my opinion on home staging because of a virtual study. That, in fact, would be foolish because nothing beats real life experiences. Relying on something in a fake controlled environment is not the way to examine reality. That would be like saying your emotional reaction to seeing an alien on television would be the same as in real life. I think we can agree you won't need a change of underwear from seeing an alien on television. Seeing a real one in person with a ray gun pointed at you would be a different story. Right?
First Things First – Pick The Best Realtor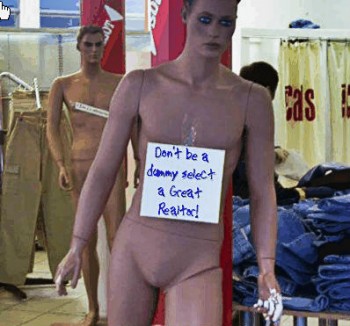 To sell your home, you will need to focus on the most important things first. This begins with choosing the right Realtor. You want an individual with a proven track record of success, one that can give you advice specific to selling your home in your market. With the right Realtor, you will have a teammate willing to do the heavy lifting required to sell a home.
Also, you will have genuine feedback and advice from someone who knows what he or she is talking about. Hiring the best real estate agent should prevent you from doing anything that would get in the way of selling your house, such as pricing it too high or performing renovations that can negatively impact the marketability of your home.
A good Realtor will be able to demonstrate to you that he or she knows how to sell houses. This person will have recent sales and current clients that are satisfied and willing to talk about it with you. A Realtor does not necessarily have to have 20 years in the business. He or she just needs to have a proven ability to move houses with consistency. This includes a high sale ratio to the number of properties he or she takes on, as well as a record of selling homes for close to the original listing price.
The concept of correct pricing is an important one. Pricing the home too high will repel potential buyers, potentially creating a domino effect that can leave your home on the market for months if not years. A good agent will know how to price your home to sell. This is why it is important to look at the variation in what the Realtor initially lists his or her homes for and what they sell for.
You want someone who is a good judge of what a house will go for from the beginning. Don't be fooled by the agent who will try to "buy your listing" by telling you what you want to hear. Stay realistic and look at the market data through the eyes of a buyer. You should try to avoid agents that seem too focused on staging your home – especially at the expense of other more important work.
If the best thing you have heard from an agent is how they will stage your home for you, don't second guess yourself. The "fluff" is not what you want to focus on when selecting a Realtor to sell your home. This is not where your energy should be concentrated.
Staging is a great way to accent your house, like a cherry on top of a sundae. Any agent that insists otherwise should probably be avoided. You can have immaculate staging, but if your agent fails to market your home effectively or price it according to what the market will accept, staging will not help to fix these underlying problems.
Don't Let Home Staging Cloud Your Judgment
It would be hard for even the most ardent home stager to disagree that the greatest looking house in the world is not going to sell if it is overpriced, being marketed poorly or a combination of the two.
A few years ago while selling real estate in Hopkinton Massachusetts, I was interviewed by the home seller along with a couple of other local Realtors. I didn't end up winning the listing and was very disappointed especially after seeing who the seller chose to represent them. Out of curiosity, as well as the need to understand how I could improve upon my presentation, I called and asked the seller what the basis was for their selection. The seller told me it was because the agent offered to stage the property for them.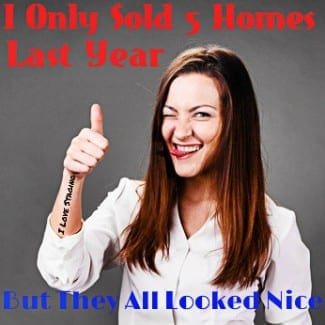 As a backdrop to this story let me say that this particular home was in great shape and did not need any staging. The seller had tasteful furniture, paint selections and there was barely any clutter at all. It literally would have taken the seller under an hour with my guidance to go through the home and get it in tip-top showing shape.
To be kind, the Realtor representing the seller did hardly any real estate marketing. Certainly nothing creative. You could not find their website for any local real estate searches. The photography and descriptions of the property were average at best. There was nothing the agent did that made this home stand out whatsoever.
This particular Realtor relied on the 3 P's of marketing – put a sign in the yard, put it in MLS and pray. In this particular case, the agent's prayers were not answered.
As a Realtor, it is never easy to lose out to another agent especially when you know you have superior skills. I knew all was not lost because the agent had completely overpriced the home to the point where it would take more than a few reductions to get it to sell.
I knew there was a chance I would be speaking to this seller again. Sure enough, that is exactly what happened. The house didn't sell, and the owner called me four months later to get the job done. The home sold within a few weeks after I took over the listing. I should also emphasize that the stager took their "things" with them when the other Realtor was relieved of duty.
The seller in the case threw the baby out with the bathwater. The Realtors blinded them offer to stage the home for them and forgot about what is necessary to sell a home.
Folks staging does not sell a home! Staging is a tool that can enhance everything thing else you do. It is the icing on the cake. What matters most in successfully selling a home? After twenty-nine years in the business that is an easy question to answer. Here is what matter most:
The right price for the property – based on comparative market data, not an agent who tells you they think they can sell it for X, with X being pulled out of a hat.
The right real estate agent selection – if you think all Realtors do the same things to sell homes then you are totally misguided. Like any other industry, some agents have a much better skill set and know what it takes to get the job done.
The right marketing – doing an exceptional job at marketing is crucial in real estate. In real estate, it is usually pretty easy to see who is doing a standout job.
The right condition – you want your home to show well. It should be clean and well kept. Does it need to have leather furniture, a grand piano, the London Symphony Orchestra playing in the background, the fresh smell of pumpkin pie and every shred of evidence a family lives in your home put into a box in your closet – NO! NO! NO!
There are thousands upon thousands of homes that sell every week without professional home staging. This is not to discount the importance of having a great looking home. You want a well-presented home as first impressions mean everything.
Just do yourself a favor and don't pick a real estate agent because they have offered to do home staging for you. Select a Realtor based on their track record of selling homes!
Additional Home Selling & Staging Resources
Do you think your home could use staging to enhance its appeal? Here are some excellent references to learn more about home staging.
Does staging help sell a home? Sure it will help but not if you overprice your property or choose a terrible real estate agent.
---
About the author: The above Real Estate information on staging does not sell a home was provided by Bill Gassett, a Nationally recognized leader in his field. Bill can be reached via email at billgassett@remaxexec.com or by phone at 508-625-0191. Bill has helped people move in and out of many Metrowest towns for the last 29+ Years.
Thinking of selling your home? I have a passion for Real Estate and love to share my marketing expertise!
I service Real Estate sales in the following Metrowest MA towns: Ashland, Bellingham, Douglas, Framingham, Franklin, Grafton, Holliston, Hopkinton, Hopedale, Medway, Mendon, Milford, Millbury, Millville, Northborough, Northbridge, Shrewsbury, Southborough, Sutton, Wayland, Westborough, Whitinsville, Worcester, Upton and Uxbridge MA.