What to Know About PODS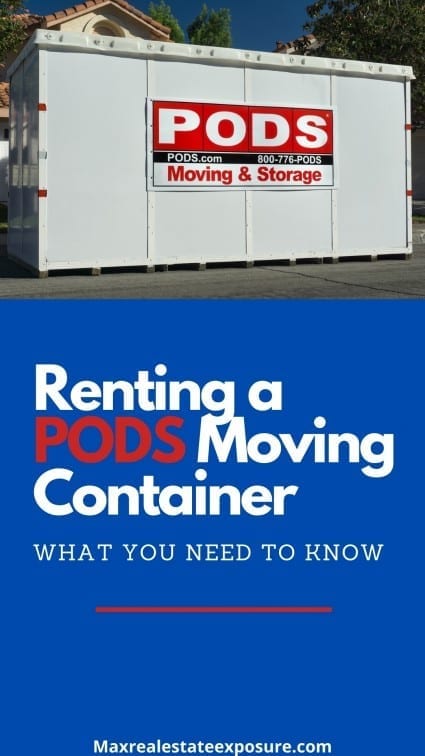 Are you considering moving with PODS? Do you know what a POD is and how they work? By the time your done reading, you'll have an ample amount of insightful information to understand whether renting a PODS moving container is right for you.
If the cost of hiring movers stretches your budget further than you imagined, renting a PODS moving container might be a better option. When you need to move your furniture across the country, professional movers are going to be expensive; a moving container could work out to be a better value.
Choosing the renting PODS moving container option is becoming increasingly popular, and could be the answer to your moving requirements.
Homebuyers and sellers are often trying to decide whether to put their stuff in storage or use a POD. When they do an internet search for something like storage units near me and don't come up with the desired results due to proximity, renting a POD becomes a more viable option.
Some folks really need to have access to their things nearby. Having a POD in the yard becomes ideal for many people. Keep in mind, however, if you need climate-controlled storage for your possessions, renting a POD is probably not the option to choose.
Pod storage has become a significant part of the moving industry. Let's review what PODS offers to customers who are thinking of using moving containers, and what you need to know about them.
Who Are PODS?
The brand name PODS stands for Portable On Demand Storage. The PODS moving business started in the 1990s and currently provides a choice of 7, 12, and 16-foot moving containers. These containers are secure, made of steel with a roll-up door, and offer a place for your own padlock.
They will deliver the POD container for you to fill up. This can then be transported to your new home or used for storage. PODS storage gives you the option of extra space for as long as you need it and where you need it.
Moving with PODS has made many people's moving experience more trouble-free.
How to Contact PODS?
You can contact PODS storage by either going to their website (the link above) or giving them a call at 855-948-3501. You can typically reach PODS during the hours of 8 a.m to 10 p.m. PODS moving has the reputation of delivering excellent customer service.
The Benefits of Moving With PODS
Using the PODS moving service offers many advantages over both using movers or renting a truck. Here are just a few of the reasons why using PODS is a great choice:
It is cheaper than using a professional moving company.
They allow you to load and unload the container in your own time.
You don't have to worry about renting and driving a moving truck.
Loading is easy; simply walk into the container.
The containers are strong and weather resistant.
The Costs of POD Moving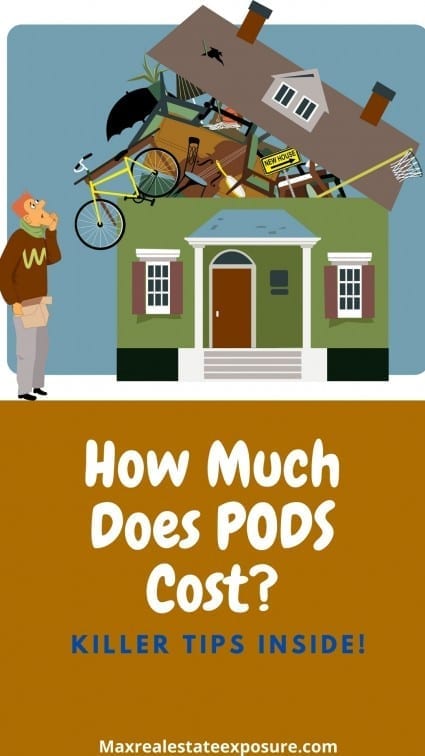 If you need PODS moving service, the cost will come down to the size you need, the distance you need it transferred, and the time you need it for. Your location and destination also affect the costs you are going to pay.
Prices start from around $800, and you can expect to pay less for local moves. This cost compares favorably against professional full-service movers, however, and gives you more flexibility for your move.
Using the PODS storage service lets you have the container at your home, or it can be kept at the PODS location. Their prices start from $110 per month for the smallest size container. Supply and demand play a role in the price you will pay, with the number available in your area contributing to the cost.
Renting a PODS quite often is done by those who are more do it yourself kind of folks. Usually, they will rent their own truck for the move as well, forgoing working with a mover.
PODS Moving Container Sizes
PODS offers three sizes for both your moving and storage needs:
7-Feet PODS Container

The 7-foot containers measure around 7'x7'x8′ and offer 385 cubic feet for your possessions. They are ideal for smaller moves with about a room's worth of items. This size provides space similar to a 10 foot long moving truck, and the container has a weight limit of 5,200 lbs. This is a popular option for students going back and forth to college.
12-Feet PODS Container

Their medium 12-foot container provides 689 cubic feet and measures 12'x8'x8′. It can be used to move a home with 2 or 3 rooms and is equivalent to a moving truck that is approximately 15-feet long. The maximum weight that can be stored in the container is 4,700 lbs.
16-Feet PODS Container

POD's largest container has 857 cubic feet of space inside, providing a similar moving choice to a 20-foot long truck. The container measures around 16'x8'x8′ and are most suited for moves of three or four rooms. Though this is their biggest container, it has the lowest weight limit of 4,200 lbs.
The Process of Renting a PODS Container
PODS moving is not complicated. If you want to rent a container for your move or storage, the process is relatively straightforward; let's take a look:
Video: What to Know About Renting With PODS
Have a look at this helpful video from PODS on common questions. Learn more about Pod rentals.
PODS Moving: What Size Pod Do You Need?
You need to think carefully about the size you are going to require. It is best to assume you need more space when ordering than to realize it when the container is full. If you only have a room or two, opting for the smaller POD should suffice. If you have a 3-4 bedroom home, definitely opt for the larger POD.
How Long Do You Need The Pod For?
With POD moving, you will need to have some idea of how long you will need the container. However, you can continue to rent your container for as long as you need, with PODS billing you each month until you tell them to collect it.
Where Will The Pod be Stored?
If you are using PODS for storage, you can have it taken to their secure facility when you've filled it. When you are filling it up, it does need to be placed on your property, and there are a few restrictions. The PODS need a 12-foot width clearance and 15-feet of height. They also can't be placed on steep inclines and need a flat area.
Ordering Your POD Storage Container
You can select the day you want your container delivered, and if there is one of the sizes you want in your area, it will arrive after 7 am on the day. You don't need to be present when the driver delivers the container.
Billing For Your PODS Container
Once you have the container, you will be billed for it, and you can load it at your own pace. You will be billed on the same day next month, so bear that in mind when you order. When you have filled your container, contact PODS, and they will collect it and take it to your destination. You then have as long as you need to unpack, though if you can do it before your next billing date, you will save money.
Preparing to Order a PODS Container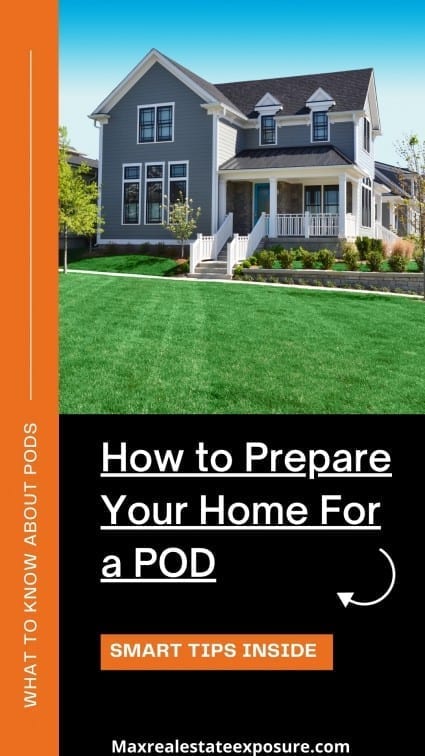 There are a few things you need to do before you order your container to get the most out of your rental, let's take a look:
Get moving supplies, and start to pack. Plastic bins are better than cardboard boxes that can get crushed. If you have a mixture of plastic and cardboard boxes, make sure you pack the plastic bins at the bottom of the PODS container. Whenever you are preparing for your move, finding moving boxes should be one of your first priorities.
You will also need ropes and cords to hold things in place, and perhaps a dolly to help you move.
Prepare the area for the PODS container. Make sure there aren't any low hanging branches, wires, or other obstructions in the area you want the container positioned.
Remember, 15-feet in height is required, as well as 12-feet wide. They can be placed on the road if necessary, though you will need a permit to be provided to PODS in advance, so this needs to be planned for.
Make sure you know what your HOA rules and regulations are concerning containers. Most HOAs allow them, but it is best to be sure beforehand.
If you live in an apartment or condo, check with the building management. They can be placed in parking spaces, but empty spaces will be needed on either side.
You don't have to be home when the container is delivered, but it is a good idea if you want to make sure it is positioned as you wish. Also, schedule the delivery in plenty of time, so you know the Pod container will be available when you need it, even at the busiest moving times.
How are PODS Delivered?
Maneuvering a large and heavy Pod container is a difficult task. PODS have solved this problem with what they call PODZILLA, their patented container lifting vehicle.
The container moving vehicle is a frame with wheels at each corner that can lift the PODS off the back of the truck and move them to where they are needed. This can be achieved in a surprisingly small amount of room, needing only 12-feet wide and 15-feet of height to safely move the container. They do also require 40-feet of length to place it as well, though this can include the road.
Loading Your PODS Container
Packing up your possessions in a PODS storage container is considerably easier than packing a moving truck. The container has the advantage of being on the ground, with only a small step required to lift furniture into the back. Though despite this, there are some things you need to remember:
When placing heavy items of furniture, make sure you spread them out. Storing them all at the same end could cause problems when the container is collected and should be avoided. It would help if you also remembered there is a weight limit for what can be stored in the containers.
Use ropes and bungee cords to hold things in place so that they don't move and get damaged. Blankets can be used to fill any gaps to prevent the load from shifting.
Pack items that you will need sooner in your new home nearer the door. This will make moving in less stressful. Keep any important documents and items with you rather than packing them. This includes any medication and anything you are likely to need on the day of the move.
One of the best moving tips is preparation. Never underestimate how much stress you will add to your life when not planning a move properly. Moving is hard work!
Other Moving Container Companies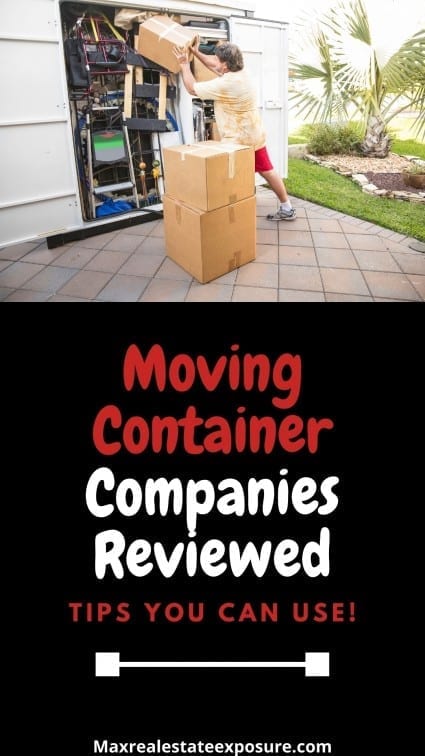 If you know PODS is not nearby your location or would like to get some competitive bids from other storage container companies, here are a few worth comparing. A smart way of finding a storage container company would be to do a Google search with something like moving container companies near me or moving container companies nearby.
Here are the other companies offering a similar service to PODS. These are the most popular:
U-Haul
While most people think of U-Haul as a moving truck company, they are also in the portable storage business. U-Haul has a service called U-Box that provides a container with a 257 cubic feet capacity. Their containers can store up to 2,000 lbs, and secure storage facilities are offered if you need them.
United Mayflower
The containers offered by United Mayflower are a similar size to PODS largest option. Their containers benefit from a translucent roof allowing light into the container, making packing a little easier.
1-800-PACK-RAT
Pack Rat also offers three sizes of containers of similar dimensions. They will lower their prices to meet any estimate from PODS if they aren't already cheaper. 1-800-PACK-RAT has all-steel, weatherproof storage containers that can be used for all your moving needs. Whether you would like to pack away off-season goods, or need simple on-site storage for your move they will be there for your needs.
1-800-Pack-Rat also suggests their moving containers are perfect for contractors who need to store their equipment on a building site.
U-Pack
U- Pack is one of the largest container companies that has been around the longest. U-Pack offers both relocation containers as well as larger moving freight trailers. When making a long-distance move or leaving for another state, you should get a quote from U-Pack. When you are moving between 100 to 250 miles, they have some of the best rates.
When thinking about Pod moving, U-pack is certainly one of the more well-known storage companies.
Final Thoughts on PODS Containers
If you have done any research on moving, you've probably discovered there are many options. PODS have grown in popularity over the years because they offer homeowners tremendous flexibility to access their things. If you know that getting at your possessions is of high importance, a POD for your property will be worth looking into.
Hopefully, you have found this guide on PODS to be useful. Best of luck with your move!
---
About the author: The above Real Estate information on renting a PODS moving container was provided by Bill Gassett, a Nationally recognized leader in his field. Bill can be reached via email at [email protected] or by phone at 508-625-0191. Bill has helped people move in and out of many Metrowest towns for the last 34+ years.
Are you thinking of selling your home? I have a passion for Real Estate and love to share my marketing expertise!
I service Real Estate Sales in the following Metrowest MA towns: Ashland, Bellingham, Douglas, Framingham, Franklin, Grafton, Holliston, Hopkinton, Hopedale, Medway, Mendon, Milford, Millbury, Millville, Natick, Northborough, Northbridge, Shrewsbury, Southborough, Sutton, Wayland, Westborough, Whitinsville, Worcester, Upton, and Uxbridge MA.
Summary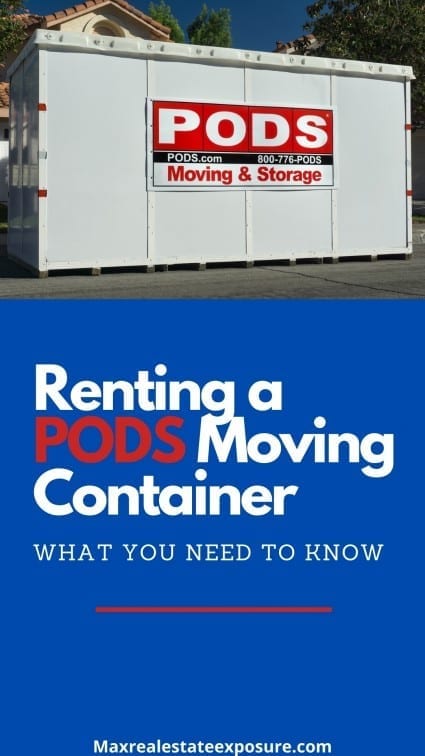 Article Name
Renting a PODS Moving Container: Move With a Pod
Description
See what you need to know about renting a PODS moving container including pricing, sizes, and who are storage competitors.
Author
Publisher Name
Maximum Real Estate Exposure
Publisher Logo