Top Producing Metrowest Massachusetts Realtor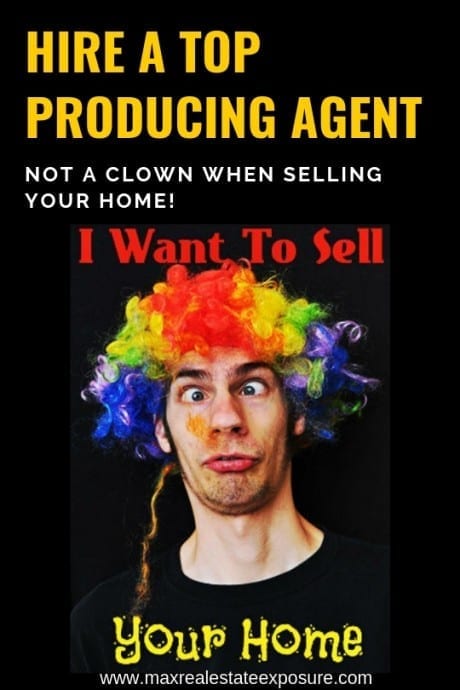 The process of selecting a Realtor is one that has always fascinated me. Frankly, when selling a home, it is one of the most important decisions a consumer can make yet many do not take the necessary time or effort to make an excellent choice.
So many sellers just hire anyone with a pulse to sell their home.
Does hiring a top producing Realtor make a big difference when selling a home? You bet it does!
I am going to bet that most top producing Realtors that are interviewed probably get the listing somewhere between 85-90% of the time. What about the other 10-15% of the time when a seller makes an awful decision?
One of the biggest mistakes homeowners make when setting out to sell their home is making a poor Realtor selection. Making a wrong choice can be a big problem because you are stuck with an agent for at least a few months.
Unfortunately, the barriers to entry in the Real Estate industry are very low. Anyone can become a Realtor pretty quickly. The educational requirements are next to nothing.
Pass the test to get your license, and you are in business! Being able to become a Realtor so easily creates an environment where it is effortless for a consumer to have an unfortunate experience with a Real Estate agent.
There are some outstanding Realtors and some that could be best described as Realtor clowns!
Working as a Massachusetts Realtor for the past thirty-one years, I have learned that people make decisions on who they hire to sell their home for a multitude of reasons.
Some choose an agent based on a connection or the personality of that particular agent. Seems simple enough as most people like to work with others they feel may be easy to get along with.
Some sellers pick a Realtor based solely on the fact that the agent has told them what they want to hear. In order words, the Realtor has misled them about the value of their home. The real estate agent inflates the value of the property, and the seller believes it.
In Real Estate circles this in known as "buying a listing." Despite the data that is sitting under a sellers nose, human nature often gets the better of people.
Everyone wants to believe their home is worth more money than the next guys down the street. Part of this phenomena is due to emotional attachment.
When sellers hire based on price it is one of the hardest pills to swallow when you know you are right and the person that has been selected couldn't walk in your shoes for a day. Unfortunately, that is how real estate works. The competitive nature of the business makes some agents say and do things they shouldn't. If they can get a seller to believe them, it's real estate bingo.
The real estate agent that lands an overpriced listing this way will spend the next few months badgering the seller for prices reductions. If the seller has to move it is a foregone conclusion the agent will be around long enough for the home finally to be priced correctly and end up with a sale.
Believe it or not, there are times when the real estate agent doesn't even care that they have overpriced the home because they are using the property as an opportunity to advertise and get buyer calls in which they will spin to other homes.
Choosing Based on Commission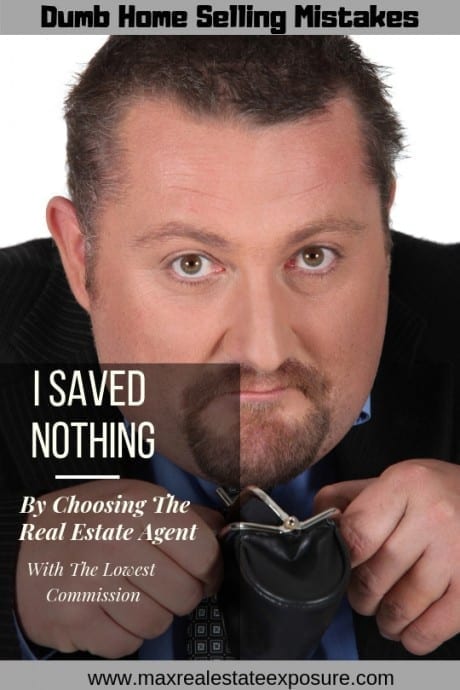 The last factor that guides many sellers thought process is what the Realtor is charging for a commission. People can get short-sighted with this one. Many mistakenly believe that a lower fee charged is money in their pocket. In most cases, that is wrong thinking.
A great agent can easily make up a commission savings charged on paper with their skill level, marketing expertise, and overall Real Estate knowledge.
This is not to say that a great agent may decide to charge a seller less but for god sakes don't choose a Realtor just for the mere fact the commission rate is lower!
Sometimes it is something as simple as total incorrect thinking on the seller's part. What do you mean by that Bill? When most people need surgery, they seek out the doctor that is best qualified to handle the operation.
Typically, that is the person that has done the particular surgery successfully numerous times. In the case of a lawyer, most people would seek out the one that wins the majority of their cases. The same could be said for almost any industry. For some reason in Real Estate people do not always think this way.
There are times where sellers will choose a Realtor specifically because the agent has no business. The thought process is that the top producing realtor will be TOO BUSY and they won't get excellent service. This is rarely ever the case. There is a reason why the other Realtor has no business. Nobody else wants to hire them!
Over the years there have been times where I have done a presentation for someone selling their home and did not get the listing.
In my early years, I would be so upset not getting hired would nag at me for days. This is not to say that I still do not get disappointed. I think anyone that considers themselves outstanding at what they do should have pride in their performance.
There are times when you lose, and it is such a hard pill to swallow because you know without question that the seller has just made an awful choice.
While looking at the Multiple Listing Service (MLS), you notice the home which you interviewed for has just been put on the market. You check to see who has listed the property and your immediate reaction is….Are you kidding me???
If you are a top producing Realtor reading this article, you can probably empathize with me.
The Consequences of A Poor Realtor Selection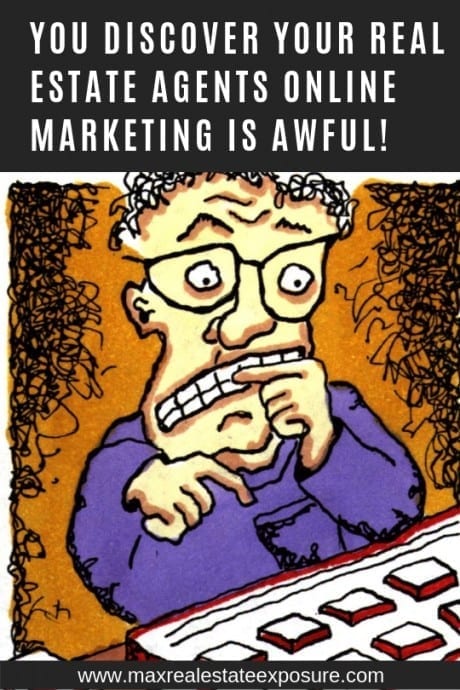 You look at the Realtor's name and you either have never heard of the person before, or you know they don't do a lick of business.
Just to torture yourself a little further you check out the listing and see the following:
There are only a few photos of the house posted on the multiple listing service (MLS).
The quality of the photos absolutely SUCKS. It is evident the agent picked up a disposable Kodak camera on the way to take pictures or is using a camera from the 1980's. The photos are dark, blurry and don't do the home justice.

You read the description of the property posted, and there is barely anything of value. It clearly looks like the agent didn't care and just wrote anything to fill the space. Of course, there is also either bad grammar, spelling mistakes, or the use of abbreviations that buyers have no clue what they stand for.
At this point, you may be in a state of shock, but you decide to Google the agent's name. Clearly, you are expecting to see at least a Real Estate website the agent owns that markets their listings to potential buyers. NOPE…you see nothing…ZIPPO.
You don't even bother but you know if you head over to some of the most visited Real Estate sites on the internet like Realtor.com, Zillow.com or Trulia.com, the agent will not have done anything to "enhance" the listing by adding extra photos, having detailed descriptions showing off all the best features of your home, as well as adding a video tour.
Unfortunately, this is what has happened to the home seller that has chosen the Realtor because they either did one of the following:
1.) Lied to you about the value of your home and you believed them.
2.) They charged you 1/2 percent less on the commission everyone else was quoting you. You think you saved money, but you just cost yourself BIG TIME because you always get what you pay for in life.
You see a REAL good Realtor doesn't need to do these things to win business. A true professional goes the extra mile in everything they do. They have a passion for their work, and it shows.
So if you are going to be selling your home and meeting with a Real Estate agent, you better ask good Realtor interview questions. Don't get stuck with the Realtor clown above! Do your homework. I can almost guarantee you things are going to get worse from here.
I think most would agree having a burger from a steakhouse is better than McDonald's. It works the same way picking a Realtor as well.
Additional Related Articles About Selecting A Realtor
Use these additional resources to make better decisions when choosing a real estate agent.
---
About the author: The above Real Estate information on picking a top producing Realtor was provided by Bill Gassett, a Nationally recognized leader in his field. Bill can be reached via email at [email protected] or by phone at 508-625-0191. Bill has helped people move in and out of many Metrowest towns for the last 31+ Years.
Are you thinking of selling your home? I have a passion for Real Estate and love to share my marketing expertise!
I service Real Estate sales in the following Metrowest MA towns: Ashland, Bellingham, Douglas, Framingham, Franklin, Grafton, Holliston, Hopkinton, Hopedale, Medway, Mendon, Milford, Millbury, Millville, Northborough, Northbridge, Shrewsbury, Southborough, Sutton, Wayland, Westborough, Whitinsville, Worcester, Upton and Uxbridge MA.