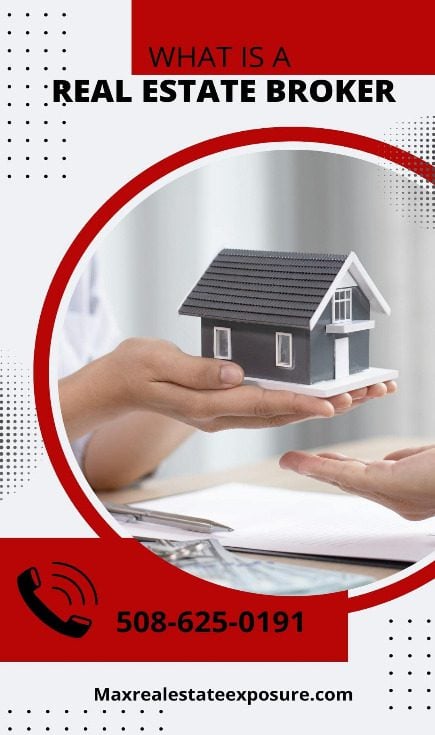 Do you know what a real estate broker is and how they work?
When you begin the process of buying or selling a home, you may not realize there is any difference between a real estate agent and a broker. Sometimes, when someone refers to a real estate broker, they are actually talking about a real estate brokerage instead of an individual.
The word "real estate broker" is often used interchangeably with Realtor®, real estate agent, buyer's broker, and seller's broker. However, it shouldn't be. Real Estate brokers are distinctly different.
While the differences in these distinctions might not cause big problems ordinarily, it is something that you should know in case you have issues in your real estate transaction.
We will pull apart this industry terminology to better understand the difference between real estate brokers and agents and what they do. By the time you're done reading, you'll understand the definition of a real estate broker and a real estate brokerage.
What is a Real Estate Broker?
A significant amount of people ask what a real estate broker is and how their role in real estate works.
A broker in real estate has the same qualifications as an agent but is able to do more. They are a licensed real estate agent but also hold a broker's license. A broker is qualified to deal with real estate transactions but can also help buyers and sellers in the same way a real estate agent would.
The main difference between a licensed broker and a real estate agent is that the broker has to ensure the transaction is legal and correctly recorded. This means the broker checks all the paperwork, ensures money is correctly transferred in and out of escrow accounts, and that these transactions are reported and documented.
A licensed broker can also work for themselves, something that a real estate agent cannot. Just like an agent, a broker can work for a brokerage, but they can also run or own a real estate brokerage.
Agents Need to Work for Real Estate Brokers
Real estate agents must work for a broker or brokerage and cannot deal with transactions themselves. Agents deal with clients, helping them through the transaction, and brokers ensure this is done correctly.
Real estate agents have to be overseen by a broker. The broker that the agent has chosen will have legal responsibility for dealing with any disputes the agent could get involved in.
The licensed broker ensures that the real estate agent's transactions fall within federal and state real estate laws. A significant responsibility is ensuring all the agents under the brokerage license follow fair housing guidelines.
When you sign an agency or listing agreement from your real estate agent, you will actually be signing with the agent's broker. So if your agent was to leave their real estate brokerage, you might have to work with another agent from the brokerage since you have signed the agreement with the broker and not the agent.
What is a Real Estate Brokerage?
The definition of a real estate brokerage is fairly straightforward.
A brokerage in real estate is a company involved in the day to day operations of listing and selling all kinds of property. A real estate brokerage can be residential or commercial in nature or both. A real estate broker owns the brokerage and employees agents to work under them.
A brokerage for real estate is typically independently owned and operated. Real Estate brokerages can be franchised or remain independent.
What Do Real Estate Brokers Do?
Real estate brokers are similar to agents but with the added ability to operate their own businesses. This means that they can set up and work by themselves and have real estate agents work for them.
Brokers will often be found working for real estate businesses, with all the agents that work there reporting to them. While real estate brokers can do the same job as agents, they require more licenses and training.
Brokers also have more responsibility than agents because they have to make sure transactions are lawful and the money goes where it should. They are responsible for the day-to-day operations to ensure everything runs smoothly.
Brokers in Real Estate Have Different Responsibilities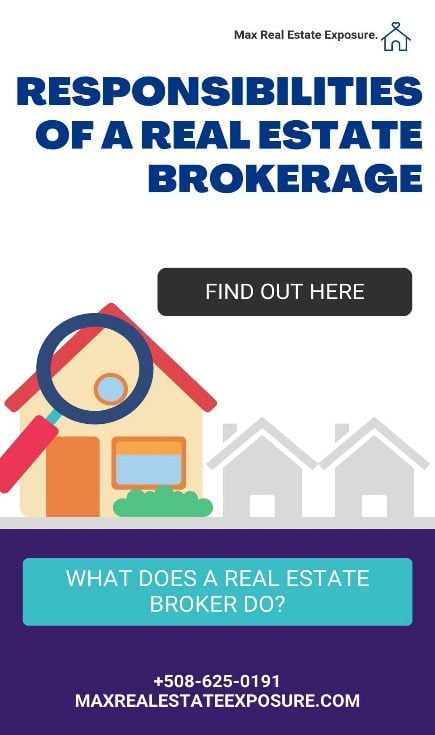 Real estate agents don't have anything to do with the transactions themselves; it is the broker's job to move earnest deposit money into and out of escrow accounts.
Brokers can also hire real estate agents to work for them or under them in the brokerage. If there is a legal dispute, the broker might be able to offer some mediation.
When brokers decide to set up their own brokerage, they are sometimes known as a broker-owner. Though whether they are running their own business or working for somebody else, they need to be licensed in the state. The broker license is on top of a real estate license for the state they're working in.
The rules regarding broker licenses vary in different states, though brokers usually need to already be licensed as a real estate agent in the state they are based.
Normally brokers need to be at least 21 years old, not have criminal convictions and live in the state where they are applying for their license.
Before getting their license, they will need to pass a broker exam. Before they take the licensing exam, they need a certain amount of education course matter.
Summary of Real Estate Brokerage Tasks
Recruit real estate agents and Realtors
Mentoring new agents
Managing all the real estate agents and other employees
Set yearly achievement goals for the brokerage
Establish marketing plans for the company and its agents
Adverting of property and open houses
Maintaining a company website
Marking company listings in the best real estate websites
Provide training and ongoing education to agents
Real Estate sales and rental property leasing
Property management
Real Estate Broker Types
There are a few different types when you are talking about a real estate broker, and you mean a person and not a brokerage.
Principal Brokers
Sometimes also referred to as a designated broker or sponsoring broker, the principal is responsible for every transaction that takes place through the brokerage.
It is the job of the principal broker to make sure that all of the real estate agents are following the state laws. They have to ensure there isn't any fraud being committed, with all the transactions complying with relevant legal and financial rules.
The principal broker's job is to ensure that people working for the brokerage stay on the right side of the law. For this reason, every brokerage has to have a principal broker working for them.
Managing Brokers
The managing broker managers the everyday activities of the brokerage. This type of broker will have less to do with dealing with transactions and more to do with managing the real estate agents.
It might be their responsibility to ensure all of the agents are licensed and deal with any issues related to that. They are likely to manage training and continued education opportunities. They might also be responsible for mentoring new agents when they join the brokerage.
It is more common in smaller agencies for principal brokers to also have the responsibility of a managing broker.
Associate Brokers
In larger, busier brokerages, the principal broker might hire an associate broker to help deal with the level of transactions the real estate brokerage is dealing with. Associated brokers normally operate as independent contractors, but this doesn't mean they are allowed to work with multiple brokerages simultaneously, as this could cause a conflict of interest.
This type of broker can also be known as an affiliate broker, a broker associate, or a broker salesperson.
Comparing Brokers to Other Real Estate Professionals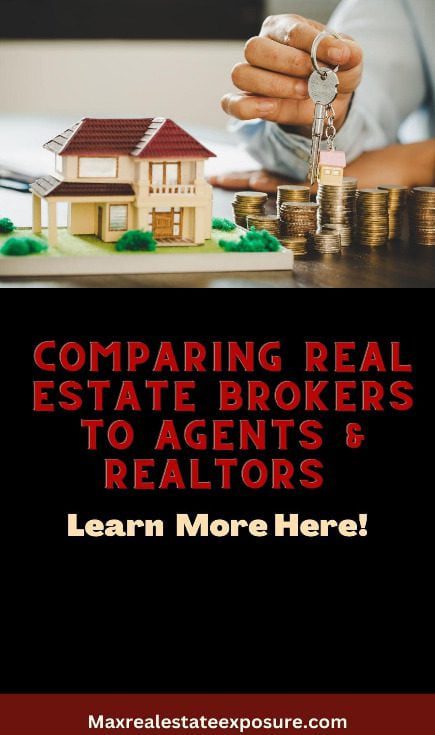 Let's look at brokers vs. Realtors and brokers vs. real estate agents.
Brokers and Realtors
A Realtor® could be either a real estate agent or a broker. Realtors are licensed real estate salespersons who are members of the National Association of Realtors.
The NAR is the largest trade association in the United States. When becoming a Realtor® you agree to follow the code of ethics and pay their membership fees.
The code of ethics is a higher level of business standards of practice placed on real estate sales persons. Whether you are representing home buyers or sellers, a Realtor® must be cognizant of following the code.
Commission for Realtors is paid by the real estate brokerage.
Brokers vs Real Estate Agent
Typically real estate agents are independent contractors and not employed by the brokerage. The real estate transactions they are involved in always need to be overseen by a broker working in the brokerage.
What is a Transaction Broker?
A transaction broker should not be confused with a real estate brokerage owner. They are a type of real estate agent who does not represent a specific party in property transactions.
If you're looking to save money on a real estate deal, you might want to consider hiring a transaction broker instead of a traditional agent. Transaction brokers can be valuable in specific situations where a specific buyer's or seller's agent is not needed.
The most significant difference between a transaction broker and traditional real estate agent is they usually charge a flat fee instead of commission. The lower fees could save potential clients a significant amount of money.
One the other hand, selling and listing agents do a significant amount of work on their side of the transaction. Most people find what they pay to be more than worth it.
How Real Estate Agents and Brokers are Paid
Both brokers and agents earn money from commissions paid when a home is sold. While you might expect that the 5 or 6% commission paid at closing goes to the real estate agent, it isn't quite that simple.
Typically half of the commission will go to the brokerage working for the buyer, with the other half going to the brokerage working for the seller. The broker will then split that commission with the real estate agent involved in the transaction.
The commission fees could be a 50/50 split, but it could be 60/40 or even 80/20, depending on the agreement between the broker and the real estate agent. Generally, newer agents won't get such good splits, however. More experienced and successful agents are likely to get better splits with their real estate broker.
Real Estate Broker Commissions Are Usually Split
For example, if you sell your home for $300,000 and have arranged a 5% commission from your real estate agent, you would pay $15,000. Half of this fee will go to the listing broker and the other half to the brokerage that was representing the buyer.
This leaves the agent that worked with you a share of the $7,500 given to their broker. If the real estate agent has a 60/40 split with their broker, they will receive $4,500.
However, this isn't all profit for the real estate agent. They have many expenses for running their business, including office space, stationery, advertising, travel, licensing fees, insurance, and more. The real estate agent will also only be paid when they actually sell a home. So if real estate associates are thin on the ground, they could go between paychecks for an uncomfortably long time.
Brokers have the potential to earn more than real estate agents, as they can have multiple agents working under them. The broker can also deal with clients like a real estate agent does. This means that the broker could earn all of the 2.5% commission for their side of the transaction.
Brokers can also earn money outside of commission payments. They can charge agents that they have hired monthly fees for administration and other services.
What is a Flat Fee Real Estate Brokerage?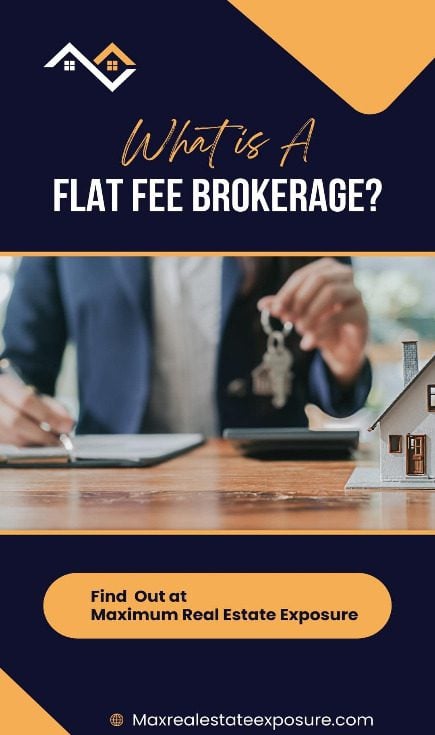 A flat fee real estate brokerage is different from a traditional broker. With most flat fee real estate brokerages, they will not charge a standard commission. Instead, you will pay a flat fee.
Most of these brokerages will list your home in the multiple listing service and will do little else.
There are significant downsides to this form of real estate sales. Home sellers do not get the typical marketing and agent services that are necessary to have a quick and efficient sale.
See all the things a Realtor does for home buyers and sellers.
What is a Discount Real Estate Brokerage?
A discount brokerage in real estate is one that reduces their commission fees. A discount real estate broker will typically charge less than what the going rate is for the local area.
For example, if most brokerages are charging a 5% commission to sell a home, a discount brokerage will agree to do it for less. It is essential to understand what you are getting for your money.
While discount real estate brokers are offering a lower commission will they be offering the same services? Make sure you find out. Real Estate brokerage fees may be less at discount brokers but that doesn't necessarily translate into putting more money in your pocket.
Real Estate Broker Salary
A broker in real estate will be paid real estate commission but they can also take a salary as well. The salary of a real estate broker can vary tremendously. Much of a real estate broker's salary will be dependent of the market share of the company, the price range of the houses, the average commission rate being charged by the brokerage and the commission splits with the real estate agents they employ.
A real estate broker will be able to determine their yearly salary based on these criteria. People ask all the time how much real estate agents make. What a real estate broker makes will vary from an agent when they are a franchise owner.
How to Become a Real Estate Broker
If a real estate career sounds appealing, you can become a real estate broker or work for a real estate brokerage firm as an agent. A prospective agent would first need to get licensed by taking real estate courses and passing the educational requirements to become a licensed agent.
With several years under your belt working for a real estate agency, you can then try to become a real estate broker. Depending on the state in which you would like to get your real estate brokerage license, you'll need one to three years under your belt working for a real estate firm as an agent.
You don't necessarily need to own a real estate business in order to become a broker. It's possible you may just want to have your real estate broker's license now and use it in the future.
What Should You Know About Hiring a Real Estate Broker
When you are dealing with brokerages, you usually won't actually have anything to do with the broker directly. You will be dealing with a real estate agent and not their broker. It isn't even that likely that you will ever meet the broker involved in overseeing the transaction unless there is a problem.
The real estate agent will deal with most of the things you need from the brokerage, so you don't need to worry about hiring or dealing with a broker at all. However, when relationships go bad with your real estate agent and you would like to fire them, it's best to speak to the broker in charge.
Real Estate Brokerage Near Me
When it comes time to hire a broker for real estate, you can ask family and friends for references. If they cannot offer any help, you can try a Google search to find a broker in real estate. Real Estate broker near me should provide some helpful choices to research. Real Estate brokerages near me should also work.
Keep in mind you will need to do some research from there. There are going to be different skill levels of the real estate sales people working within a real estate brokerage. It will be in your best interest to conduct thorough interviews with multiple agents.
Whether you need a listing agent or a buyer's agent, it is worthwhile to do your due diligence. Those with years of experience in the real estate industry are often your best bet.
Examples of Real Estate Brokerages
Here are some examples of the most recognizable brokerages for real estate in the United States. These are the largest franchises.
RE/MAX
Century-21
Coldwell Banker
Keller Williams
Redfin
eXp Realty
Exit Realty
Realty Executives
ERA Realty
Berkshire Hathaway Home Services
Weichert Realtors
Final Thoughts on What is a Real Estate Broker
You should now have a firm understanding of what a real estate broker is and what they do. Owning your own real estate brokerage comes with it great responsibility. A real estate broker oversees numerous other agents in their day to day involvement with real estate sales.
---
About the Author: The above Real Estate information on what is a real estate broker is provided by Bill Gassett, a Nationally recognized leader in his field. Bill can be reached via email at billgassett@remaxexec.com or by phone at 508-625-0191. Bill has helped people move in and out of many Metrowest towns for 36+ Years.
Are you thinking of selling your home? I am passionate about real estate and love sharing my marketing expertise!
I service Real Estate Sales in the following Metrowest MA towns: Ashland, Bellingham, Douglas, Framingham, Franklin, Grafton, Holliston, Hopkinton, Hopedale, Medway, Mendon, Milford, Millbury, Millville, Northborough, Northbridge, Shrewsbury, Southborough, Sutton, Wayland, Westborough, Whitinsville, Worcester, Upton, and Uxbridge MA.
Summary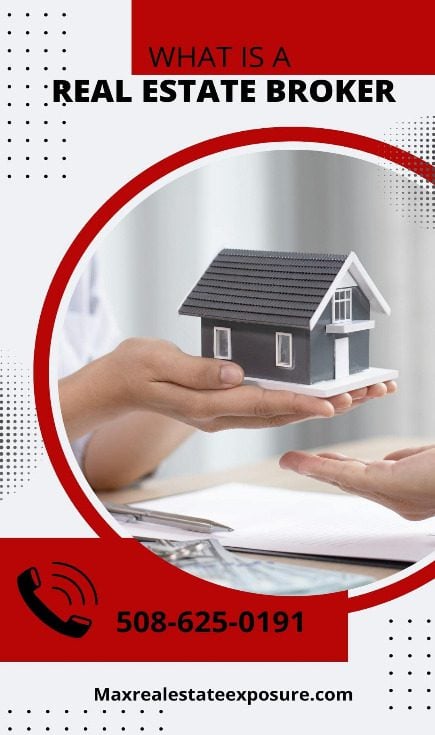 Article Name
Real Estate Broker: How Does a Brokerage Work?
Description
See what a real estate broker is and how they work. Learn about real estate brokerages and what they do in the industry.
Author
Publisher Name
Maximum Real Estate Exposure
Publisher Logo