5 Tips To Sell A Home In Any Real Estate Market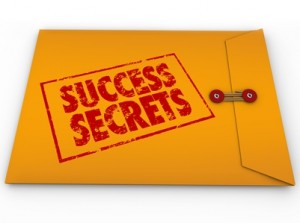 What are the most important things to do before listing your home for sale? This question is something all sellers should think about before putting their home on the market!
Selling a home is all about being prepared to hit the market. An educated home seller is one who stands a far better chance of being successful than someone who is just flying by the seat of their pants. There is no question that selling a home can be a stressful event. If you are well prepared, however, the stress level can be far more manageable.
Before even considering listing your home for sale you should have a clear understanding of your goals. Are you moving for a job? Have you outgrown your home? Is it a desire to have your kids in a better school system? Maybe you just want a lifestyle change? Whatever the reason you have for moving, you want to make sure you are well versed for what lies ahead. The key to making your move go smoothly, of course, starts with the sale of your current home. Knowing some basic home selling tips before listing a home for sale can go a long way!
Choose The Right Real Estate Agent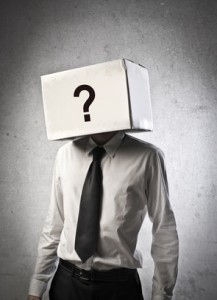 Choosing the right Realtor to work with is a critical exercise for any Real Estate transaction. The agent you decide to work with can make or break whether of not you have success. Don't assume that all Real Estate agents do the same things to sell homes. They do not!
Clearly, one of the best ways to pick a Real Estate agent to work with should be based on having a track record of success. One of the mistakes that consumers make all the time in picking a Realtor is doing so based on some other methodology besides if they are good at selling!
Some good things to consider include:
How many homes does the Realtor sell on a yearly basis?
How and where will the home be marketed?
What is the list price to sale price ratio on homes they are selling?
What is the average days on market of the homes they are selling?
How will they communicate with you through out your relationship?
Does the Realtor have a strong online presence?
These are just a few things worth mentioning. You really should have a list of great Real Estate agent interview questions put together to ask the agents you are considering hiring. The price the agent suggests to list your home at shouldn't be the biggest factor in why you choose them!
Don't overprice Your Home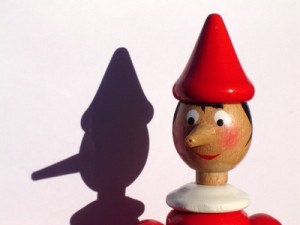 The main obstacle to selling any home is pricing it correctly. There is a dangerous game that often is played in Real Estate that can have devastating consequences for a home seller.
Above all else do not list with a Realtor because they tell you something you want to hear. Listing for the wrong price is a kiss of death and something you will have a hard time recovering from. There are plenty of Pinocchios in the Real Estate industry who have a clear strategy of inflating the value the present to you to get a signed listing contract. Don't fall for that!
Pricing a home correctly out of the gate is one of the most important factors to have a pleasant experience. Look at the comparable sales data not through your eyes but the eyes of a buyer.
Separate yourself emotionally from your "home." Make it a business transaction, not an emotional transaction. I know it is hard to do, but this is the only way you can be assured of pricing your home where it should be. Remember comparable Real Estate sales data never lies! This is one of the most important home selling tips before listing your home for sale!
Prepare Your Home For Sale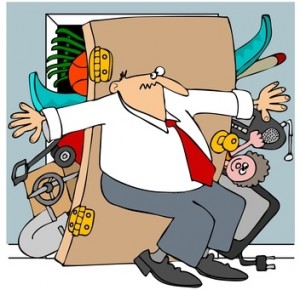 Homes that don't show well don't sell well either. This is particularly the case in a very competitive market. If there are an abundance of homes for sale in your community and yours shows poorly, you can be sure that this will have a profound effect on getting top dollar. You may even find that it leads to not even getting an offer.
There are lots of buyer's who want turn-key homes and don't have the time or energy to do fix ups. Little things can go a long way. Even if you don't have the need for a professional home stager, making sure your home is clean and well lit goes a long way! One suggestion is to take a look at some of the homes you will be competing with. What do their homes look like? This will be the best gauge on what you need to do to make sure yours is on par. Neglecting home sale preparation is a gigantic no-no.
Consider Home Improvements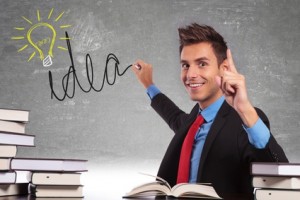 One of the things that any good Real Estate agent should do for you is provide suggestions on home improvements that could either lead to a higher sale price or prevent you from getting less than you should for your home. When looking at possible home improvements what you should always be thinking about is the return on investment (ROI). For example, if you are going to spend $1000 on a modification you should expect to get at least that back.
Often home improvements need to be made just for the fact that if you don't make them, there will be a negative financial impact. Let's use painting as an example. If the home is in desperate need of interior painting because you chose colors that would look good at McDonald's then changing that may prevent a buyer from making an offer significantly less than they should otherwise. Keep in mind many buyers do not want to plan on making a ton of changes before they even walk in the door. Many customers' today look for turn-key properties! Sometimes painting can be one of the cheapest and best means of increasing your homes value.
Another example will be if your home has carpets that are in bad shape. Often in older homes, there are hardwood floors that have been covered. Hardwood flooring is one of the most popular floor choices at the moment. Most people can remove carpets on their own. Going from a ratty room of carpet to a room with lovely hardwood floors can go a long way for little money!
Waiting To List Your Home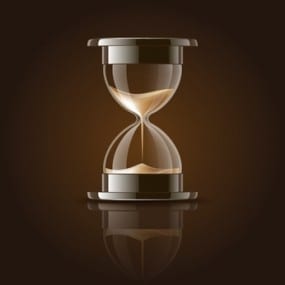 Serious buyers never stop looking for a home! There are far too many sellers's who believe there is only one period they should be selling their home. The consensus is that you should only list a home for sale in the Spring.
While it is true that most sales around the country do occur during the Spring months, that doesn't mean that the rest of the year is not a good time to sell. In fact, there are periods of time when housing inventory can drop dramatically.
During those stretches of time, it can be more beneficial to a seller because there is far less competition. Remember many folks who are considering selling have the same thought process that they will put their home up for sale in the Spring. What often happens during that period is that the market gets flooded all at once with new homes. This creates a more competitive environment for a seller. Supply vs. demand is always something you should have in the back of your mind.
Remember these five pre-listing tips and you will be well on your way to a successful Real Estate transaction!
Other Real Estate articles worth a look: home selling tips via Maximum Real Estate Exposure.
Use these additional home selling tips before listing your home for sale.
---
About the author: The above Real Estate information on 5 home selling tips before listing for sale was provided by Bill Gassett, a Nationally recognized leader in his field. Bill can be reached via email at billgass[email protected] or by phone at 508-625-0191. Bill has helped people move in and out of many Metrowest towns for the last 29+ Years.
Thinking of selling your home? I have a passion for Real Estate and love to share my marketing expertise!
I service Real Estate sales in the following Metrowest MA towns: Ashland, Bellingham, Douglas, Framingham, Franklin, Grafton, Holliston, Hopkinton, Hopedale, Medway, Mendon, Milford, Millbury, Millville, Northborough, Northbridge, Shrewsbury, Southborough, Sutton, Wayland, Westborough, Whitinsville, Worcester, Upton and Uxbridge MA