Making Your Home Stand Out From The Crowd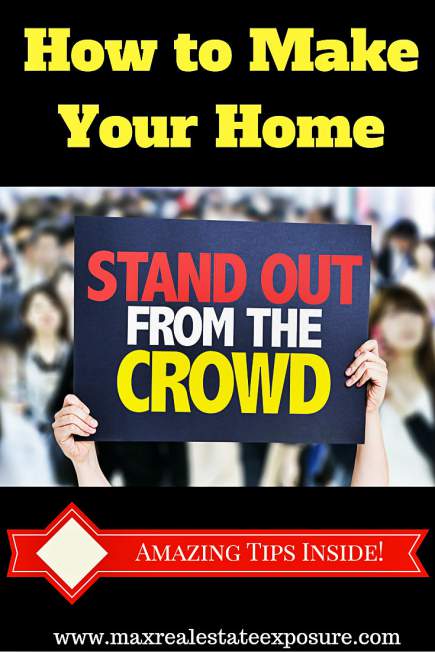 One of the questions I often get from home sellers is, "How can I make my home more appealing to buyers."
When you sell your home, you enter a competitive marketplace where numerous other houses offer similar features.
If you want to stand out, it is imperative that you put in the time and effort to make your home appealing.
First impressions mean a lot in home sales.
An excellent real estate agent can do a lot for you in this regard, but ultimately it will be up to you to make the house as welcoming and inviting as possible to all the people going to come through the door looking to buy.
Since you are probably not the only person selling a home in your area, chances are you will need to make a few adjustments to your home and how you use it to stand out.
Not long ago, I was conversing with one of my clients in Millbury, Massachusetts, about some of the little things they could do to make their home pop!
Real Estate agents love it when their clients follow sound advice. Do you know what happens? The home sells quicker and for more money!
Here are a few easy ways to make your home more appealing to buyers:
Fix the Little Things
The longer you live in your home, the easier it is to overlook all the little things that need work. Fixing these little bugaboos is one of the most brilliant things you can do to make your home more appealing to buyers without breaking the bank.
It's part of staging a home for sale. Buyers love turnkey homes. The fewer things they have to consider fixing or improving, the better.
One of the owners' many home-selling mistakes is not addressing small, easily rectified items.
The broken doorknob in the bathroom, the cracked tile in the kitchen, the dead spots in the lawn. You may have meant to get to all of them, but you haven't. Well, now is the time.
The more polish you can put on your home through minor repairs and improvements, the more appealing it will be.
One of the best things you can do is walk around each room in your home, looking at all the imperfections. Try to be a home buyer momentarily and think through their eyes. The more things you can scratch off the list, the better.
One of the things real estate agents talk about all the time is prepping for the home inspection. Once your home goes under contract, the most significant hurdle is the buyer's inspection. Numerous sales fall apart or are renegotiated at this time.
By taking the time to care for the little things, you could avoid a lousy sale or more money coming out of your pocket!
Clean and Keep It That Way
Some people are more adamant about maintaining a clean home. Wherever you fall on the spectrum, you need to get serious about cleaning and staying tidy when trying to sell.
Dirty homes are not attractive to buyers, and at least some of the other homes you are competing with will certainly be clean.
Depending on how bad things are, hiring professionals for a deep clean may be worth the money. Once the worst is taken care of, tidy up before showing anyone your house.
The article referenced above has an exceptional infographic on how to get your home ready for the market! When you don't have much money to spend, deep cleaning is one of the best things you can do to make a home more appealing to buyers.
De-Clutter Your House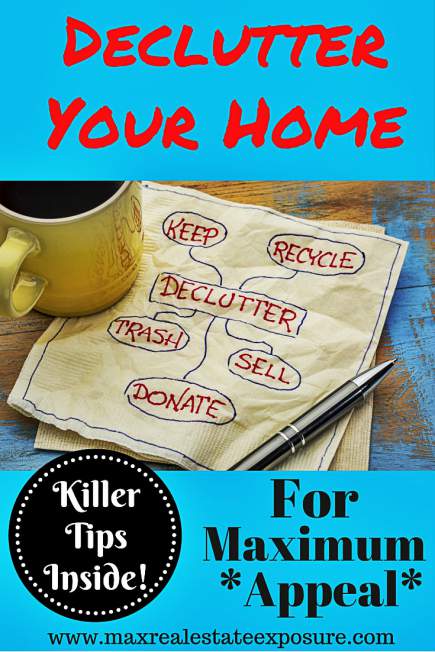 Homes tend to fill up over time, especially if you are a collector. But clutter is not a good selling point for a home. Excessive clutter makes a home look dirty and small, neither of which are selling points.
If you have a significant amount of things with nowhere to put them, consider renting a storage unit or PODs moving container for your stuff until the sale is complete and you have moved into your new home.
The garage, basement, and attic are inappropriate places to store clutter. Buyers want space in all areas of the home.
Making your home feel more spacious can do wonders for putting more money in your pocket. Clearing the clutter out of your home can do just that!
Here is an excellent guide on how to choose a storage facility. Putting unnecessary possessions in a storage facility can make your home feel so much different to a buyer looking for an open and spacious plan.
Go For Neutral Paint
Painting the walls of a home can personalize a space, but being over-personalized is not what you want when you are trying to sell.
You want to appeal to as many buyers as possible, so you must offer something reasonably neutral. If you have brightly colored walls, consider painting them with a more buyer-friendly color.
You can always go wild in the next house you buy. Being neutral doesn't mean you have to make your home look like a hospital.
That is not something you should do! Some lovely grey, beige, and light earth tones can make a home look appealing. Need some help? Look at Home and Gardens paint colors that help sell a home.
Look at Your Lighting and Fixtures
Lighting and fixtures can change the feel of a home, especially one that is dated with 70s fixtures and dim interior lighting. Buyers today want lots of light, natural and otherwise.
They also want the home to look like something they want, not something out of their grandmother's place.
Consider buying updated light fixtures that make rooms more vibrant and more contemporary. Do your best to bring in as much natural light as possible.
Sunshine is always appealing to home buyers, and it makes your home look more prominent as well. Realtor.com has an excellent resource for using lighting to sell your home. Use some of their tips for a well-lit residence.
Avoid Personalizing Too Much
Your home is your castle, but when you try to sell it, you want it to look like it could be someone else's castle too. Being too personalized in your home can push potential buyers away because they find it more challenging to imagine living in the home.
Walls full of family photos, murals painted on the walls, and your porcelain doll collection are all great when you only live in a home. But when selling, you want to minimize these things to allow the buyer to envision living there.
Here is some good advice from Wiki: How to depersonalize your home before putting it on the market.
Handling Pet Issues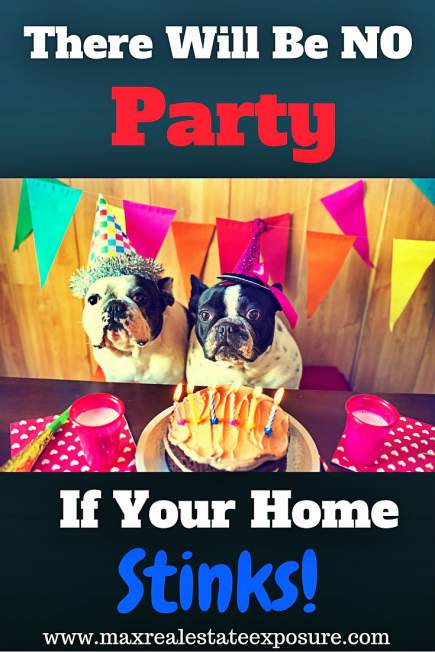 Pets are excellent companions, but they are not very good salesmen. Buyers may love dogs and cats or want nothing to do with them.
As long as they make a reasonable offer, you want either buyer. So you will need to address pet-related issues before you attempt to sell.
Pet stains and odors must be eliminated, the backyard must be picked up and re-sodded if the grass has been killed, and you should be prepared to remove pets during showings.
You are trying to appeal to as many buyers as possible, and pets can get in the way of this goal if you are not careful.
Follow some of the best tips for selling a home with pets.
Up Your Curb Appeal
Buyers will see the exterior of your home first. You want the first impression to be good, so you must do your best to increase your curb appeal.
Removing clutter from the home's exterior, touching up paint, adding plants, and improving the landscape should be a priority.
These are all significant improvements to increase a home's value. You want the exterior to look great. Remember that you don't need to go overboard with the landscaping.
Pulling weeds, adding some lovely flowers and greenery, and laying down a coat of mulch should not be too expensive as long as you do the work yourself.
The exterior of your home should be just as appealing to a buyer as the interior!
Listen to Your Realtor
Part of making your house attractive when selling is knowing what adds value to a home. Many sellers make what they think are improvements that do little to enhance the sale.
If you take the time to find a real estate agent with a good track record in your area, they should have some targeted advice about preparing your home for sale.
General tips like these are helpful, but the most important thing you can do is tackle the problems your Realtor considers most vital.
Want even more ways to make the home sale process go super smoothly? Please take a look at my best tips for selling a home. By following this advice and what you have just read, the chances of having a smooth and successful sale will increase dramatically!
Price Your Home Correctly
Accurate house pricing is the last and most vital step in making your home attractive to buyers. If you get this wrong, none of the other things you do will matter. A beautiful overpriced home is still overpriced.
It is essential to make the sale of your home a business decision. While taking the emotion out of a home sale is challenging, it must be done. Everyone thinks their home is better than their neighbors that just sold.
Sometimes that's true, and other times it's a stretch. Even when it is true, it doesn't mean your home is worth as much as you think.
When pricing your home, carefully looking at the agent's comparative market analysis (CMA) is essential. Try to take the love for your property out of the equation.
Be the buyer looking at the real estate comps with their agent. If your home is attractively priced from day one, it will sell for the most money. History shows us that over and over again.
Don't Make Showing Your House a Challenge
The more real estate showings you have will increase your chances of a timely sale. Please don't make it challenging for the buyer's agent to show their clients your property.
The more restrictions you place on buyers wanting to look, the more difficult it will be to achieve your goals.
Remember that showings are your best option for genuine, qualified buyers. Many real estate agents will push open houses, which can often be tire kickers and others that don't belong in your home.
Final Thoughts on Making Your House Attractive
The time and effort you put into making your home more attractive to buyers will pay you back in kind. You will sell quicker and for more money.
Do what it takes, and selling your home with any problems will be an afterthought.
Additional Home Selling Articles Worth Reading
Use these additional home-selling resources when you prepare to put your home on the market. Being well-prepared to sell your home goes a long way toward your success.
Hopefully, you have taken some of the advice on making your home more appealing and using it well!
---
About the Author: The above Real Estate information on the easy ways to make your home more appealing to buyers was provided by Bill Gassett, a Nationally recognized leader in his field. Bill can be reached via email at billgassett@remaxexec.com or by phone at 508-625-0191. Bill has helped people move in and out of Metrowest towns for 37+ Years.
Are you thinking of selling your home? I am passionate about Real Estate and love sharing my marketing expertise!
I service Real Estate sales in the following Metrowest MA towns: Ashland, Bellingham, Douglas, Framingham, Franklin, Grafton, Holliston, Hopkinton, Hopedale, Medway, Mendon, Milford, Millbury, Millville, Northborough, Northbridge, Shrewsbury, Southborough, Sutton, Wayland, Westborough, Whitinsville, Worcester, Upton, and Uxbridge MA.
Summary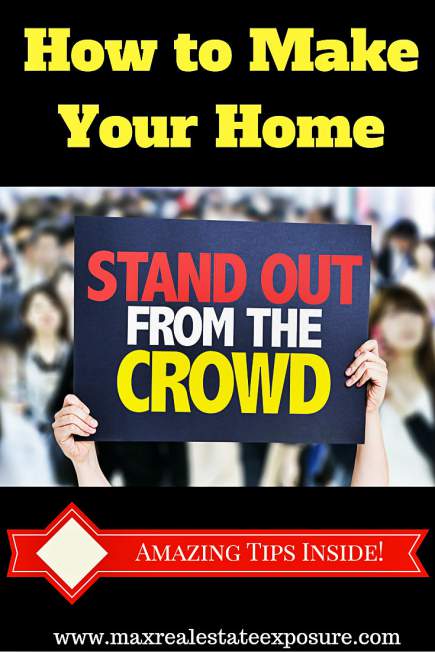 Article Name
Easy Ways to Make Your Home More Appealing to Buyers
Description
Easy ways to make your home more appealing to buyers so it sells quicker and for money. Great home selling tips to get it done.
Author
Publisher Name
Maximum Real Estate Exposure
Publisher Logo