What to Know About Buying Your First Home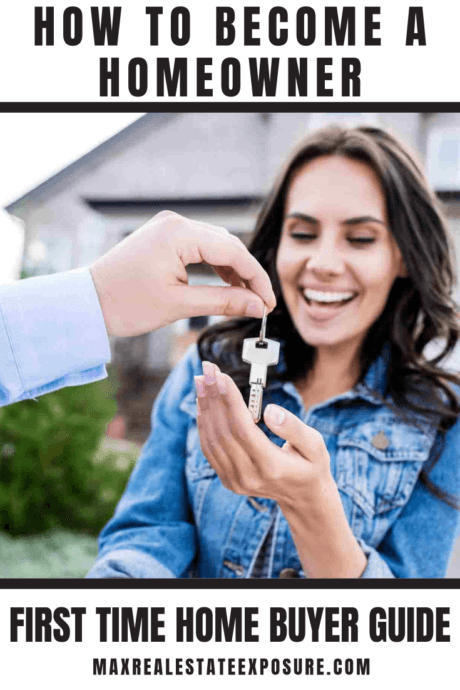 While interest rates are still at historically great levels, lots of first time home buyers are jumping to get a mortgage and into the market and buying a home.
The rates are so reasonable that many people are discovering their new home payment is a bit lower than their previous rent payment.
As a service to home buyers, I have laid out this detailed plan that teaches you how to become a homeowner. Use the guidance to make smart decisions when buying your first home.
These first time home buyer tips will put you on the right track to home ownership!
Financial Side of Home Ownership
Full Costs of Owning a House
While it is true that savvy buyers are finding mortgage deals with monthly payments either near or lower than their rent payment, that is not the full cost of owning a piece of property.
Along with the principal and interest payments, the homeowner will also be responsible for the property taxes that come due each year. Homeowners will also need to purchase home insurance to cover any damages that may happen due to storms, theft, fire or other unfortunate circumstances.
Then there is the matter of basic upkeep on a home. Things like replacing a roof, fixing a plumbing issue and keeping the yard maintained all fall on the shoulders of the homeowner. Some consumer financial experts suggest that the average yearly maintenance will amount to about 1.5% of the home's market value.
That would mean for a $250,000 home; the owners should anticipate spending around $3,750 in various items.
What are you Willing to Pay?
Buying a home is similar to financial investments. Some people are very conservative with their financial choices and only put their money in traditionally safe places such as certificates of deposits. Other people are willing to take on more risk and will pick the latest stock pick of the day, hoping to make a large profit.
When buying a home, some people want to stretch their income as far as possible and get the most home that they can for their payment. Others are more content to get a home that fits their needs and leaves them more money for investing, traveling and other pleasures.
There is no right or wrong answer to this question. It is up to you to decide how much you are willing to pay per month for a home. Just be sure you don't put yourself in a financial hole you can't dig yourself out of.
Making a Down Payment
Some loans, like the VA mortgage and the USDA loan, will allow borrowers to purchase a home with a no down payment requirement. Other loans, like FHA and the similar HomeReady loan from Fannie Mae, will ask for at least 3% to 3.5% of the home's selling price to be paid as a down payment.
Depending on credit scores, loan program, and other factors, some borrowers could be asked to pay as much as 20% down payment in order to secure financing.
Keep in mind that the down payment money should be separate from other savings. It is never a good idea to use all of your money towards the down payment and have no reserves after the house is purchased. Bad situations happen all the time, and it is wise to have some money put aside in a "rainy day fund." Plus, saving money for a down payment doesn't have to be an overwhelming task. A simple money-saving plan can add up quick.
Checking Your Credit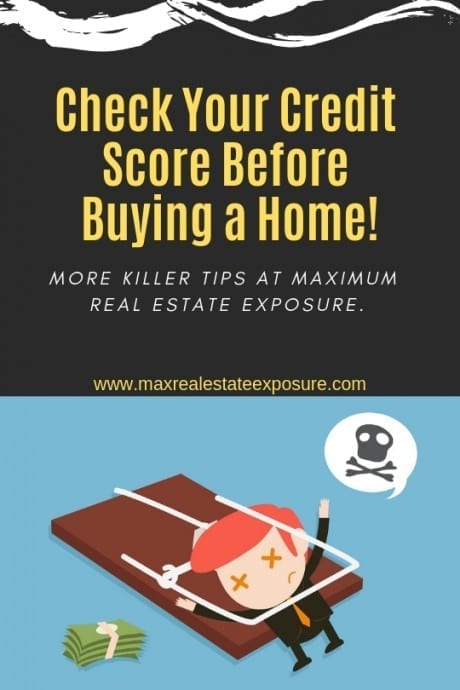 Before looking at homes, all buyers would be wise to review their credit score and then get pre-approved by a local mortgage lender.
Reviewing your credit report will give you a chance to work on any errors. For example, if you have a common name like John Smith, there may be an account showing on your report that belongs to someone else. It also gives you an idea of what to expect when the lender looks at your credit rating.
After you are sure the report is correct, talk to a lender about your options. Explain your budget to the lender, as well as your future plans, so that the mortgage loan officer can put together the best lending options for your needs.
Paying the Closing Costs
While it is possible for a seller of a home to pay closing costs on the transaction, this is not always the case. Furthermore, you should not plan on this.
It is entirely possible that you will be asked to pay a portion, or all, of the closing costs for the purchase of your home. The total amount will vary based on a few factors. Your mortgage lender can provide you with an estimate of the closing costs and explain each item to you.
Keeping your Financing on Track
During the process of getting your mortgage, you also need to pay more attention to your finances. Above all else, you must make sure you don't do anything that will cause your mortgage approval to be taken away. These are a few of the mistakes that you could make whereby a lender could refuse to give you a loan:
Applying for new loans
Changing jobs
Making large deposits, you are not able to document
Not paying your credit card
Making a large purchase such as a new car
Falling behind on your rent
These are apparent mortgage mistakes to avoid.
You Need a Real Estate Agent
Why Hire a Real Estate Agent?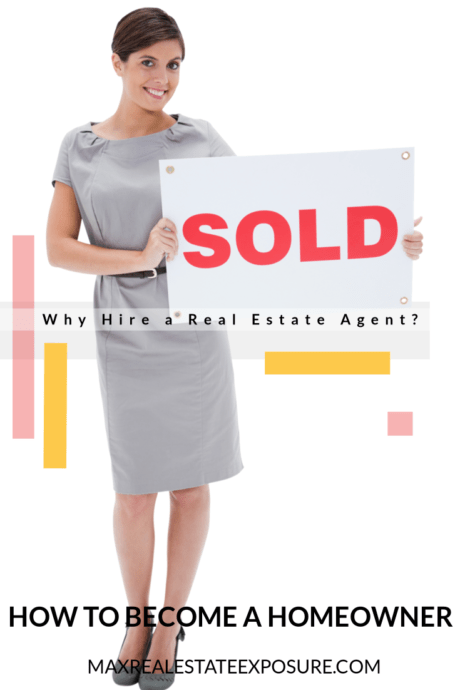 One of the best first time home buyer tips is to hire an exceptional real estate agent! With the various advantages offered through the use of the internet, it would seem like most anybody could find the home they want and place an offer to purchase the property.
However, it is still a great idea to use the services of a licensed real estate agent. Listed below are the top benefits of working with a real estate agent.
Searching for a property – Once you have decided on the details of the home that you want, a real estate agent can prepare a search for you. The search will eliminate homes that don't meet your criteria as well as homes located in areas that you do not wish to live.
Price Research – A real estate agent has access to the information for homes that have sold in the past few years. This allows an agent to determine if a potential home for you is priced too high or even too low.
Access to homes – Real estate agents can arrange a showing of a home on your behalf. You just tell the agent the dates and times that you are available. The agent will then place a call, or send an email, to the listing agent and set up the appointment. Without your own agent, it can be a bit more challenging to set up a showing.
Negotiating contracts – There is a reason why real estate agents have a license to sell homes. They have studied various agreements and understand the slight differences. The agent can help protect your interests by making sure the contract is not unfair to your needs and allows you some flexibility in the event that some unforeseen event prevents you from buying the home.
Filling you in on important details – A buyer's agent wears many hats including keeping you informed on various issues that can come up when buying a home. Maybe you are buying an older home and need an education on purchasing with lead paint? It also could be something as simple as going over appropriate time frames in the offer to purchase. Keep in mind an exceptional buyer's agent does a lot to keep the sale moving smoothly for you.
It really cannot be overstated enough; a real estate agent that you hire will be working only for you, not the seller. This means that the agent is focused on making sure you get the property that fits your needs, in the right location, at a price that fits your budget.
Finding the Right Home
After deciding on the financial aspects of buying a home and choosing a real estate agent, you will need to find a home. Each person and family will have different needs and desires, so there is no "one size fits all" formula to help determine what you need. However, there are some guidelines that will indicate you have found a place that works. Here are the top questions to ask yourself about a home to see if it is right for you.
Do you feel excited about the idea of telling your family and friends about this home?
It goes without saying that the majority of your friends and relatives will be excited for you at the idea of buying a home. But if you find yourself genuinely excited about a home to the point that you want to tell everyone, the odds are good that you have located the right place.
Can you mentally picture your belongings in the home?
Regardless of your age or current status in life, we all have stuff. Most of us have some essential things that make our place feel like home. When you look around the potential new house, where do you see those vital items? The furniture will either fit or it won't, but the subtle details that make the place feel like yours are the defining traits of a home.
Do you feel possessive about the house?
An outstanding real estate agent will focus heavily on the features of a house, but also remind you of any imperfection that exists. If the mention of a stain in the tub, or a crack in a window makes you feel protective of the place, that is a sign that you have mentally bought the home already.
Are your basic needs met?
Some families have four kids and need lots of bedrooms along with a large backyard. Other folks are newly married with a cat and no plans to have children in the foreseeable future. Make sure that the shape and function of the property fit your essential needs before considering the home.
In all likelihood, you will live at this home for at least a few years. It makes sense to find a place that you really like so that you can enjoy home ownership rather than feel like it is a burden.
Picking a Neighborhood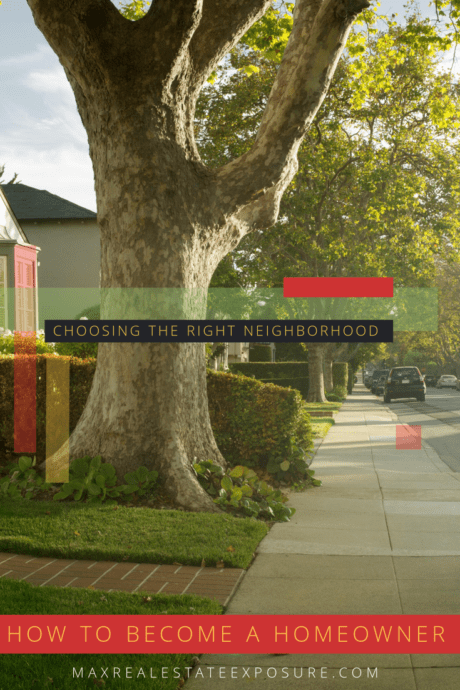 Besides the home's features, the location of the home is the next important item to consider. Knowing how to pick a neighborhood when buying a house will help you eliminate some future headaches and make purchasing the home more enjoyable.
Neighborhood Profile
First, determine what you need in a neighborhood. The following list should help you make some notes about what you need
Do you currently have children? If so, are you looking for similar aged kids that can spend time with your children?
Are you looking for a brand-new home or something vintage?
How do you want to travel to the grocery, school, and other important places? If driving is your thing, what are the traffic conditions? If you prefer to walk or ride a bike, is there ample places along the roads?
If you work outside the home, what is your maximum distance for commuting? More importantly, based on traffic, how LONG are you willing to travel to get to work?
These questions should get your mind working and help you to isolate the right qualities for a neighborhood for your specific needs.
Choose an Area
If you are familiar with the area, it is likely that you will know which location or locations match your needs. If you find yourself moving to a new town or even a new state, you will need to do some research. Once again, this is where a real estate agent can be a valuable resource.
They can access various information about locations such as school zones, crime rates, property values, and other things to help you determine the best fit for your needs.
Don't forget to include hobbies and other interests in your research. If you enjoy dining out once or twice a week at excellent restaurants, it is a bad idea to move somewhere that has one local diner within a 10-mile drive.
If your family likes museums, picking a rural area that has nothing, but trees and cows probably will not satisfy their curiosity.
Do Some In-Person Visits
After narrowing down the search, it is time to visit some neighborhoods. Take photos, take notes and if you are not bashful, talk to some potential neighbors. Let them know that you are contemplating buying a home and want to find out the good and bad of the area. A talkative neighbor can likely give more information than any internet search would ever yield.
It is also a good idea to make some trips through the neighborhoods that match your normal routine. For example, if you have a job that requires you to work 3 pm to 11 pm, ride by the potential home around 2 o'clock.
Take some time and observe what is going on. How is the traffic? Are people at home? Likewise, do the same thing after work one night. These in-person visits at different times can give you a great insight into the area.
Summing Up How To Become A Homeowner
Buying a home should be a financial move in a positive direction for you. It should be a sign that you have moved up in the world and you are capable of handling life's various challenges. Taking the time to research your finances, work with a real estate agent and studying potential neighborhoods will all take some effort and time to complete.
However, doing this necessary work before plunging into home ownership will significantly help you in the long run as you learn how to become a homeowner.
Additional Home Buyer Resources:
Use these additional resources to make smart home buying decisions.
---
About the author: This article on How to Become a Homeowner: First Time Home Buyer Guide was written by Luke Skar of Inlanta Mortgage – Madison which serves Wisconsin, Illinois, Minnesota, and Florida. Since 1993 Inlanta Mortgage has provided award-winning customer service to clients who need to purchase a home or refinance an existing mortgage.
Luke serves as the Social Media Strategist for Inlanta Mortgage. His role is to provide original content for all of their social media profiles as well as generating new leads from his website, www.MadisonMortgageGuys.com NMLS ID #1016