What Are Potential Problems With FHA Buyers For Home Sellers

Are you wondering whether to accept an offer from a buyer with an FHA loan?
Have you heard that FHA loans could be a potential pitfall for a seller?
When you go to sell your home, you hope to get many offers from well-qualified buyers. But as you go into the sale, you must determine if you are interested in receiving all bids, including those backed by FHA loans.
For those unfamiliar with the term – FHA stands for Federal Housing Administration. FHA is an agency with The US Department of Housing and Urban Development.
If you sell a home, you must understand the potential issues when dealing with FHA loans because there can be problems.
Knowing the risks beforehand can help determine if getting an offer from a buyer with FHA financing is worth your time and energy.
I want to make one thing very clear about FHA loans. For almost thirty-seven years, I have been a Holliston, Mass Real Estate agent who has dealt with buyers using FHA financing.
For the most part, FHA loans are not problematic. However, FHA loans can sometimes be more of an issue than conventional financing for home sellers.
Six Potential Pitfalls For Sellers Accepting FHA Financing From a Buyer
Below is a review of six circumstances where an FHA loan could become a problem for a home seller. By going into a sale with your eyes wide open, you will be better equipped to make an intelligent decision.
Your home sale will likely go through without a hitch, even if you sell to someone receiving an FHA loan. But there is the possibility that something can go wrong when selling to these buyers, including the following downsides:
Low FHA Appraisal Can Cause Sellers' Problems

When an appraiser determines that the home is worth less than the price you and the buyer agreed upon, you can run into problems if you sell to an FHA buyer planning on making the minimum down payment.
For an FHA loan, the buyer may have as little as 3.5% as a down payment. The negligible down payment in itself is not a problem, but the lack of flexibility in the buyer can be.
If the buyer is making a 3.5% down payment and the house is appraised for lower than the agreed-upon price, the buyer is suddenly asking for more than the home is worth from the lender – which is not an option that any lender will go for.
The only way to close the appraisal gap and save the deal is for you as the seller to lower the price, something you may not wish to do.
Buyers Will Unlikely Be Able to Bridge The Appraisal Gap
A buyer that can only come up with 3.5% down will probably not make up the difference necessary to get you the higher price in the sale.
If you sell to a traditional buyer who can make the 20% down payment, you will not be in this challenging situation. The buyer can bring extra cash to make up the difference, and you can still sell at the higher price you both agreed upon.
Is this a high-risk problem? Maybe yes, maybe no. If you have a low appraisal and it is justified, the buyer will probably not increase their offer anyway, regardless of how much money they put down.
Could the appraisal be wrong?
That is certainly a possibility. Remember, like everything else, there are good and bad appraisers. If you feel the appraisal is grossly inaccurate, you will need to challenge the appraisal. Just make sure you or your real estate agent are well prepared ahead of time to justify why you believe the estimate is wrong.
Changing a home value without solid evidence of why it should be modified is difficult.
FHA Home Buyers Can Have Less Than Stellar Credit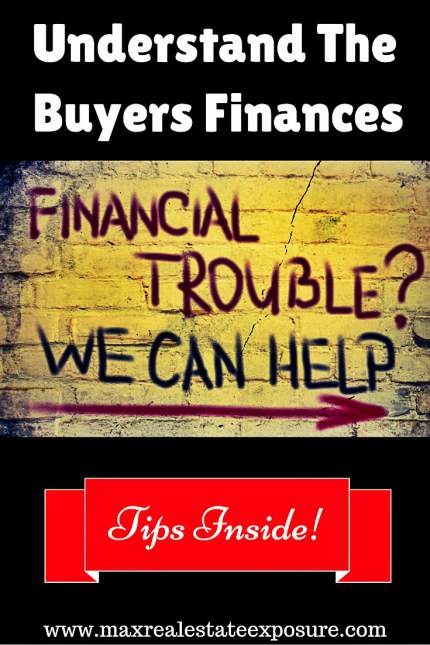 An FHA loan is more lenient in its credit requirements than a traditional loan, which means you will deal with buyers who may have issues finalizing the loan.
FHA loans can accommodate buyers with credit scores as low as 580 with a 3.5% down payment, whereas a traditional loan usually requires at least 620.
In other words, an FHA buyer does not need a good credit score to make a purchase.
While it may not cause a problem, it certainly can.
Borrowers with credit scores of less than 580 will need to put 10% down. It is essential to understand that while FHA loans are more lenient on credit scores, individual lenders could have more stringent lending policies. This is called a lender overlay.
Pre-approval for a loan is not final approval, something you may discover if you make a sale to an FHA buyer.
They may be approved for a particular loan amount, but the buyer's credit situation may have worsened by the time the lender gives the money to the buyer.
If the buyer's credit situation does not meet the minimum lender requirements, the buyer will not get the loan.
The problem with buyers not getting final approval for their mortgage is not something that only happens with FHA loan applicants. It can occur in any home sale with any buyer buying with a loan.
However, it is reasonable to assume that buyers with lower credit scores, like those who tend to seek out FHA loans, may encounter more issues when it comes time to qualify for the loan.
It is easy to see why sellers don't like FHA loans when there are additional hurdles.
FHA Loan Condition Requirements is a Hurdle For Some Sellers

One of the things all sellers need to be aware of is the fact that your home needs to meet FHA property inspection requirements. FHA loans require that the house be appraised by an appraiser who meets high qualifications.
The property condition is one of the biggest reasons an FHA mortgage could be a problem for a home seller.
FHA appraisers want to ensure the house is in good, safe, and habitable condition. The appraiser will take note of any issues that do not meet the standards of the FHA. The FHA will expect all problems to be resolved before any money is given to the buyer.
As the seller, you could be expected to pay for these repairs before selling the home. Giving the buyer a closing credit or a seller concession is not good enough. You have to make the repairs and deliver the house in a certain condition before you get paid for the home.
Some of the more common issues that pop up from an FHA appraisal are peeling paint and unsafe access points to areas of a home. There cannot be any peeling paint on the exterior of your home. This will get flagged by the appraiser.
It will then become a loan condition that must be remedied before a final mortgage commitment is granted. An example of an unsafe access point is a lack of a hand railing heading to the basement.
More than likely, you would have to add one to pass.
Common FHA Inspection Issues That Cause Problems For Sellers
Here is a list of standard FHA inspections issues that an appraiser could flag:
Peeling paint in homes that were constructed before 1978.
Safety issues such as a missing handrail.
Broken or unattached gutters.
Exterior doors that do not open and close properly.
Exposed wiring and uncovered junction boxes.
Inoperable heating systems.
Major plumbing issues.
Inoperable heating systems.
No active pest issues. This may require an inspection.
Leaky or defective roofs, roofs with a life expectancy of fewer than three years.
Rotted window sills and wood trim.
Missing appliances that almost always sell with a home, such as a stove.
Kitchen appliances that don't work.
Bedrooms without windows for proper egress by a person.
Foundation or structural defects.
Actively wet basements.
Evidence of standing water in a crawl space.
Empty swimming pools or pools that don't have a working pump.
Ripped screens or badly damaged screens.
No pressure relief valve on the water heater.
A fence in disrepair.
Many Realtors do not like dealing with FHA loans due to the increased parameters that must be adhered to.
FHA Requirements For Sellers on Location Can Be a Problem
Potential locations issues that cause a problem with FHA mortgages:
1. The property must be a minimum of ten feet from the nearest boundary of a high-pressure gas line easement.
2. High-tension power lines cannot pass directly over the improvements of a property.
3. The subject property cannot be within 300 feet of an above-ground or sub-surface stationary storage tank with a capacity of 1,000 gallons or more of flammable or explosive material.
4. The subject property must be 75 feet from an operating or proposed oil/gas well. Properties with abandoned wells are ineligible.
These are things that all home buyers and real estate agents should understand when using FHA financing to purchase a home!
The FHA Must approve Condos to Sell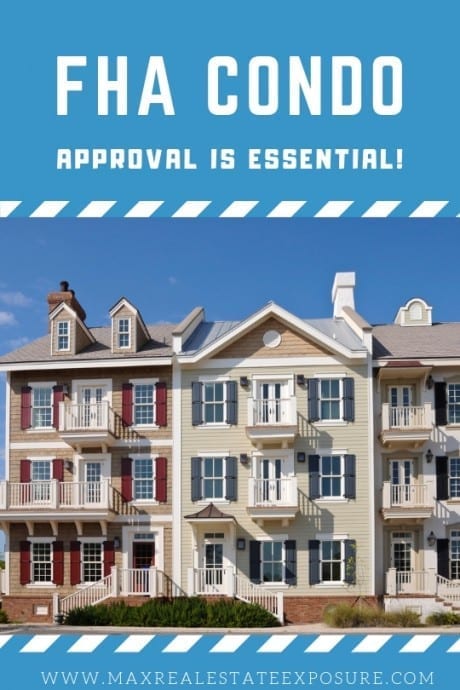 Selling a condominium to an FHA loan recipient can also present difficulties, as the individual condo and the condo project must be approved for FHA financing.
As you can imagine, it can sometimes be troublesome to meet both of these requirements.
You will need to ensure that both your condo and your entire community will meet the standards of the FHA before you attempt to sell to an FHA loan recipient.
Keep in mind many condos and condo projects do not meet these requirements.
The FHA is looking for financial stability in the condo project, demonstrated by several different metrics.
FHA Condo Financing Requirements
Some of these requirements include the following:
No more than 50% of the property is used for commercial space.
No more than 15% of units can be in arrears for over 60 days.
At least 50% of units must be sold before endorsement.
No more than 50% of units can be rentals or investor-owned.
No more than 50% concentration of FHA loans.
These are only a portion of the requirements for FHA approval, so you must research to ensure that you want to sell to FHA buyers.
Trying to sell a condo in a project that does not meet minimum requirements is likely frustrating if you do not do your homework first.
If you own a condo in a neighborhood where it's not approved for FHA financing, it would be highly advisable to get it approved! Keep in mind that FHA financing makes up a large percentage of loans.
This is especially true in condominium neighborhoods where a decent percentage of owners do not have the funds necessary to make a sizeable down payment.
Not having a condo approved for FHA financing means you lose many buyers who could purchase your unit.
Sellers May Receive Offers With Lower Than Normal Earnest Money
In some areas of the country, the amount of earnest money a buyer puts up with their offer is 5 percent of the purchase price.
However, buyers often only provide an earnest money deposit matching their down payment when using an FHA loan.
If the buyer only pays a 3.5% minimum down, the seller will accept significantly less earnest funds.
When a buyer defaults on their obligations, the seller would be left with accepting less money being held in escrow as their liquidated damages.
The seller would accept less earnest money than they typically get to keep.
Can a Seller Refuse a Buyer With an FHA Loan?
Yes. A seller is never obligated to accept an offer from any buyer. If a seller does not like the potential problems with an FHA loan, they can reject it.
To be clear, a seller could reject an offer with a VA loan, conventional loan, or cash buyer.
After hearing about potential seller issues, you may think you should never accept an FHA buyer.
While the issues exist, most of these potential problems are easily overcome. Sellers need to analyze the situation with advice from their agents.
Many problems raise little concern, and an FHA buyer would be perfectly acceptable.
Final Thoughts on FHA Requirements For Sellers Can Be a Problem
As outlined above, there are specific circumstances where FHA loans could be a potential issue. Don't automatically reject a potential buyer using FHA financing.
Other Important Mortgage and Financing Articles
Use these additional mortgage and financing resources to make intelligent decisions when selling a home. A well-educated seller can put themselves in a position to have far fewer headaches.
---
About the author: Bill Gassett, a nationally recognized leader in his field, provided the above Real Estate information on how FHA loans can be problematic for home sellers. Bill can be reached via email at billgassett@remaxexec.com or by phone at 508-625-0191. Bill has helped people move in and out of Metrowest towns for the last 37+ Years.
Are you thinking of selling your home? I am passionate about Real Estate and love sharing my marketing expertise!
I service Real Estate sales in the following Metrowest MA towns: Ashland, Bellingham, Douglas, Framingham, Franklin, Grafton, Holliston, Hopkinton, Hopedale, Medway, Mendon, Milford, Millbury, Millville, Natick, Northborough, Northbridge, Shrewsbury, Southborough, Sutton, Wayland, Westborough, Whitinsville, Worcester, Upton, and Uxbridge MA.
Summary
Article Name
FHA Loans and Requirements For Sellers Can Be a Problem
Description
Do you know how FHA loans can be problematic for home sellers? Review how an FHA could be a stumbling block for a homeowner.
Author
Publisher Name
Maximum Real Estate Exposure
Publisher Logo