The Ultimate Guide to Understanding Townhouses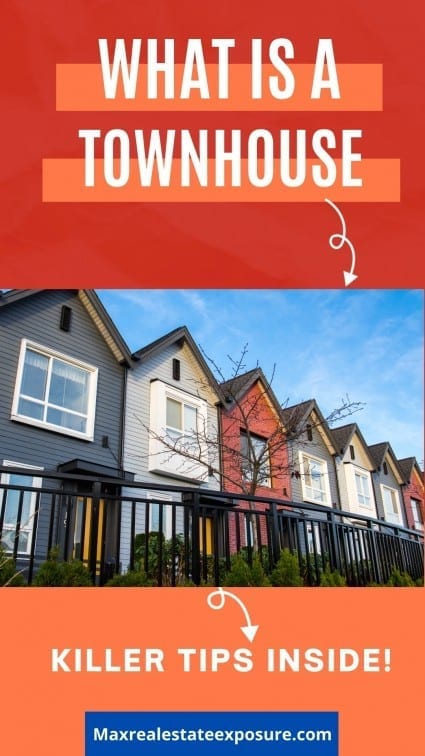 Are you thinking about buying a townhouse? Townhouses are once again becoming popular with homebuyers. The increased popularity is thanks to buyers looking for low-maintenance homes, close to amenities that they can walk to, and offer better value.
Lots of folks choose to purchase a townhouse as a second home in vacation destinations.
A significant attraction for doing so is the lack of normal maintenance associated with owning a home. In the vast majority of instances, you will not be responsible for exterior maintenance with a townhouse.
It should be noted that townhouses and townhomes are interchangeable words that have the same meaning. Let's take a look at what the benefits are of living in a townhouse so that you can decide if it's right for you.
What are Townhouses?
Over my thirty-four years of being a real estate agent, lots of people have asked what's a townhouse. Usually, they are asking because they want to know if there is a difference between a townhouse and a condominium. Quite often, real estate lingo gets interchanged.
A townhouse is a home over multiple floors that shares a wall with neighbors on one or both sides. Newer townhouse constructions are more likely to have a uniform look and have a homeowners' association managing the development.
Condominiums often have a homeowners association that is specific to a particular development. Condominium associations are established to help maintain a certain standard in a neighborhood. Associations are developed to keep the properties in good repair and appearance.
The developer who builds the neighborhood and accompanying townhouses usually funds the HOA. The developer establishes the association, as well as the rules and regulations that it will uphold.
When construction has been completed, the builder hands it over to the community members who have purchased homes. A board of owners is then elected to oversee the homeowners association.
HOA's are despised by some and loved by others. Before purchasing a townhouse, you should have a firm grasp of what rules and regulations you'll be required to follow under the homeowners association. Here are some of the common rules with homeowners' associations. When buying a townhome, it will be imperative to find out if you can stomach the requirements.
Townhouses vs. Condo's
Lots of folks ask what is the difference between a townhouse and a condo. Condominium owners only own the interior of their unit. In most circumstances with townhouses, you own the interior and exterior, including the driveway and lawn but not the communal areas.
Condos come in many different architectural styles, including everything from a high-rise building, to a ranch, to something that looks like a traditional home. Townhomes, on the other hand, are usually designed in rows. Sometimes you will see townhouses built as duplexes. Whether you are buying a townhouse or a condo, it will be wise to follow some sensible tips before making your purchase.
Video: What is a Town House
Take a look at this short video that will provide more tips on understanding townhouses.
What are the Benefits of Living in a Townhouse?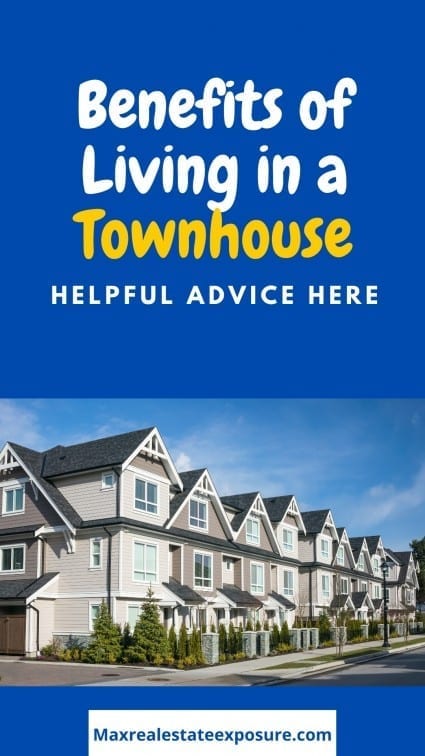 Choosing a townhouse offers many advantages; let's take a look:
Expenses Might Be Less With Townhouses

This type of housing takes up less room than your average or traditional family home. Given that you share common walls and the footprint is typically smaller, townhouses usually cost less than single-family homes in the same area, even if they have similar square footage.
This allows you to buy a closer to the city center without compromising on square footage. This can mean more value for money in the area you want to live in.
Townhouses Require Fewer Repairs Paid By Owners

The more compact size of a townhouse means less repair work. If the home is part of an HOA, you'll have even less to worry about, with the association taking care of much of the exterior maintenance.
A significant attraction for those who end up buying townhouses is the lack of upkeep.
Outdoor Areas Are Smaller With Townhomes

There is often a small amount of yard space available with townhouses. This gives you some outdoor space without much maintenance required to keep it tidy. Almost always, you will not be required to mow your own lawn or plow your driveway. These tasks will be outsourced to other businesses.
Townhouses Ofter Offer Additional Amenities
Particularly in new developments, you are more likely to have community facilities that could include a swimming pool, tennis court, gym, or other similar perks.
Additionally, there are often different established groups made up of the residents who participate in activities they enjoy.
Negatives of Living in a Townhouse
There are a few negatives that could put you off living in a townhouse development; these include:
Noisy Neighbors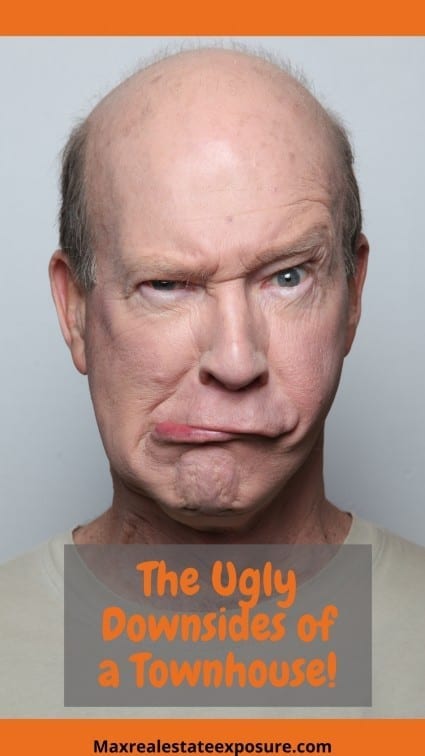 Since you are sharing walls with your neighbors, you are likely to hear more of them. You can expect this noise to be worse than if you're in another type of single-family home, and you could get noise from both sides.
If you don't want to hear your neighbor's son playing drums at 11 p.m; at night, living in a townhouse may not be right for you.
A significant drawback of living in townhouses is a lack of control over what other people do and how they live.
Multiple Floors
While this may not be an issue for a lot of people, it could be a problem for some. Having your living space spread across a few different floors could create problems for people with mobility issues. If this sounds like you, it would be wise to seek out an over 55 development that has ranch-style condos.
Homeowners' Associations Have Restrictions

If the home is subject to an HOA agreement, you might be restricted in the things you can do to the property.
As previously mentioned, it is vital to check out the established rules and regulations before purchasing a townhome. If you don't want someone telling you that having a garden or planting flowers isn't possible, research the rules first.
There are many horror stories of people living within townhouse communities where board members are completely unreasonable. In fact, some of them are on the board just for a power trip. They actually get pleasure out of telling others what they can and cannot do. You could find yourself dealing with an unruly homeowners association.
So, as you can see, there are pros and cons to buying a townhouse.
Townhouse Buying Tips
There are a few extra things to consider when buying a townhouse. Let's look at the issues:
Setting Your Budget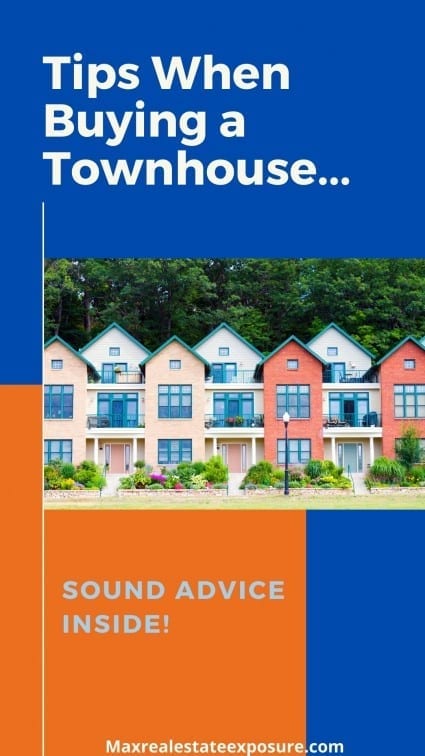 Before you begin to look for a suitable townhouse, you need to know how much you can afford to spend. While buying a townhouse could offer more value for money, it could still be relatively expensive as it will be closer to central locations.
You'll have to factor in any HOA payments as well, along with normal home expenses. Make sure you understand what the condo fee covers.
Are there any upcoming special assessments that you need to be aware of? It will be troublesome to know after purchasing that you'll be on the hook for a big expense you didn't expect.
Community Wishlist
On top of knowing what you want from the house, you also need to think about what amenities you want in the community areas. Is a swimming pool going to be important, would you like a community center, or do you want increased security?
Your Neighbors
When viewing a home you like, it's a good idea to listen out for noise being made by the next-door neighbors. Since you will be sharing walls with them, you want to know what you're going to up against.
If you are able to talk with your potential neighbors, you can ask them about the community you are thinking of moving to. They might reveal some information about the HOA and other issues that are going on. This will give you a better understanding of the area and help you decide if this is the townhome for you.
Check Out Community Areas

If a home is part of an HOA and offers some community amenities, it is good to check them out first. Are they in good condition, and do they suit your needs?
Understand The Rulebook With Townhomes

Before you continue with the house purchase, you need to read through the HOA rules. Even if you like home, overly restrictive HOA rules could be a problem for some people. Alternatively, they might not be strong enough. Check what you are allowed and prevented from doing to make sure it fits with what you want from a home.
Townhouses Might Not Make Sense if You're Older

Even though you may have no problems tackling the stairs now, it may not be the case in the future. If you want to buy a house for the long-term, lots of stairs may not be ideal. When you are getting up there in age, one-floor living might be a better choice.
Comparing Townhouses to Condos and Apartments
There are some similarities between these housing types, with some big differences as well.
Condos
Normally condos are situated in larger buildings with many floors. There will probably be many condos in each of these large buildings, and they can be either rented or owned by the occupant. They generally offer less space than a townhouse, though.
Condos can be better for people who want the security of living in a managed building. It offers lower maintenance and can provide more chances to socialize with the neighbors. Townhouses are a form of condominium ownership, though.
Whenever you are buying into a development of townhouses, you should ask a series of questions beforehand. Make sure you get the answers you want before moving forward.
Whether you are buying a condo or townhouse make sure you ask the real estate agent tons of questions.
Click To Tweet
Apartments
Apartments are different in that they are owned by a landlord, and everyone rents from them. In contrast, a townhouse can be either rented or purchased outright. Apartments can offer an even lower cost of living, with better access to entertainment centers and restaurants.
You may decide that renting an apartment is a better choice after researching townhouses for sale.
Townhouses
These homes can be suitable for a wide range of people. If you are looking for more space than a condo provides and are on a more limited budget, this could be the best choice. They give you more room in a location that could otherwise be out of your reach and are, therefore, often attractive to first-time buyers. After reading, you know this by now anyway.
Modular Construction
It is far less common to see modular construction when it comes to townhouses. The vast majority of the time, townhomes are stick-built. Modular construction could become more popular at some point with townhouse construction, but at this point, it hasn't.
Final Thoughts on Townhouses
Before investing in a townhouse, it is vital to figure out whether this kind of lifestyle will fit your needs. A large percentage of buyers who have previously owned homes purchase townhomes and end up being disappointed. More often than not, it boils down to the feeling of being restricted.
If you feel being the king of your castle is a must, owning a townhome might not be right for you. Hopefully, you have enjoyed this guide to town houses and have gotten something out of it.
---
About the author: The above Real Estate information about what is townhouse was provided by Bill Gassett, a Nationally recognized leader in his field. Bill can be reached via email at [email protected] or by phone at 508-625-0191. Bill has helped people move in and out of many Metrowest towns for the last 34+ years.
Are you thinking of selling your home? I have a passion for Real Estate and love to share my marketing expertise!
I service Real Estate Sales in the following Metrowest MA towns: Ashland, Bellingham, Douglas, Framingham, Franklin, Grafton, Holliston, Hopkinton, Hopedale, Medway, Mendon, Milford, Millbury, Millville, Natick, Northborough, Northbridge, Shrewsbury, Southborough, Sutton, Wayland, Westborough, Whitinsville, Worcester, Upton, and Uxbridge MA.
Summary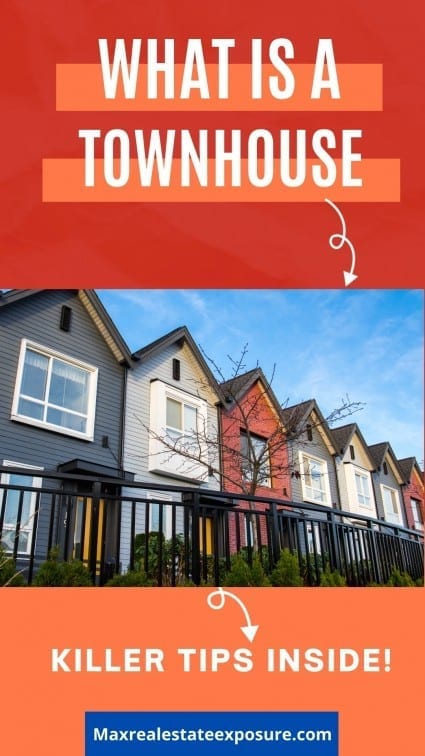 Article Name
What is a Townhouse: The Guide to Townhouses
Description
Do you know what a townhouse is and how they work? See an in-depth guide to townhouses and how they are different from condos.
Author
Publisher Name
Maximum Real Estate Exposure
Publisher Logo