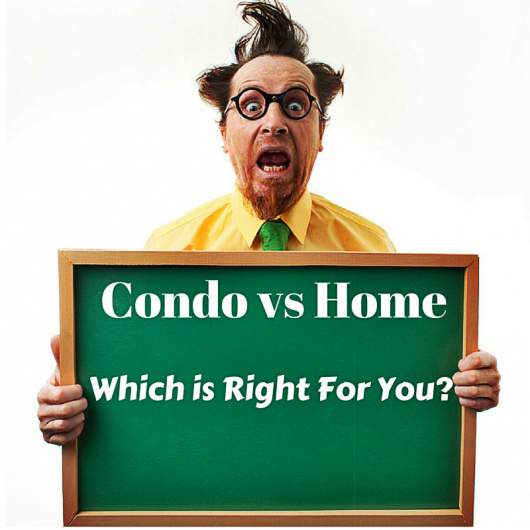 There are so many decisions to be made when you decide to buy your own home. For many buyers the first initial choice must be made between the two basic types of residential real estate purchases – the house or the condo. Each has advantages and disadvantages and the experience of living in each can vary greatly. For first time buyers and older buyers there can be a certain appeal to condominiums.
For families the draw of a single-family home is obvious. However, every buyer should at least know the basic differences between these types of properties before they rule out one or the other. When you have never owned either you will probably be asking yourself should my first home be a condo or a house?  Depending on your situation, you may find that a condo or a home is really the only reasonable option for you.
Take a look as I explore the pros and cons of both a condo and a home. This should give you a better understanding of which type of housing will be right for you and your needs.
Pros and Cons of Condos and Homes
Size – In general, the size of a condo is more limited than that of a house. Or course this is not always the case – there are plenty of two bedroom homes out there with less square footage than large condos. However, condominiums are forced to build up more than out and you can expect them to be smaller than many houses you will look at. This is not necessarily a bad thing. Depending on your needs a smaller living space may be ideal. There is less area to clean and less space to accumulate clutter. One consideration buyers should understand is that oftentimes a condo will have a restriction that prohibits an owner from creating another bedroom.
In other words you might think the unfinished basement is the perfect opportunity to finish into another bedroom. While you may be able to create the actual room, when you go to sell you might not be able to market it as such.
Maintenance – This is another area where some buyers actually prefer condos – especially older buyers that no longer feel up to keeping a yard or landscape. When you own a house you are responsible for its upkeep including all internal maintenance, You also can have a substantial amount of external maintenance, including mowing the grass, weeding the flower beds and keeping whatever plants you have alive. You can also expect to rake a ton of leaves every fall in many parts of the country. Some people enjoy the work, others are willing to pay professionals to do it for them. If you are considering purchasing a condo making sure you ask the right questions beforehand is vital. One of the key questions you should find out prior to making an offer is exactly what the condo fees covers and what you are responsible for as a homeowner. The answer could surprise you.
When you own a condo, you pay fees to have the association keep the grounds you share with all the other owners. Often the landscaping is designed for minimal maintenance. You also have to pay for the maintenance of your particular unit, but you do share the cost of upkeep for communal things like the roof for the condo. Your overall workload for upkeep is typically less when you are in a condo than a home.
Privacy – Homes tend to win out in this regard. A house is a self-contained unit generally separated by at least a little space from other houses. In contrast, a condominium shares space with other units by definition. This is a major differentiation point that every home buyer has to decide on personally. If you value privacy and want space from your neighbors a home is almost always a better option.
There are some advantages to sharing a a common area like you do with a condominium though. You often have access to better amenities – pool, sauna, hot tub, fitness center – that would be cost prohibitive to purchase privately. You may also enjoy being closer to your neighbors as well. The tradeoff is that you are unlikely to have as much privacy as you would with a house.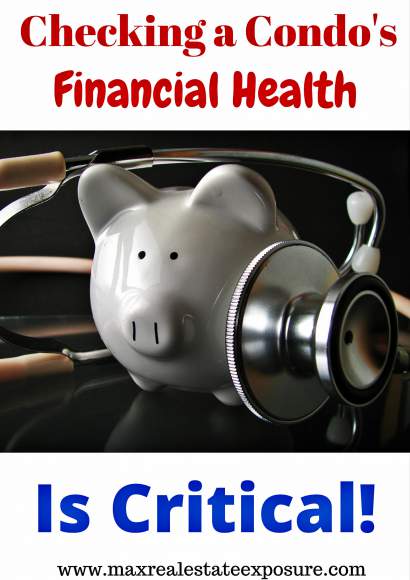 Financial Health – this is one area where homes and condo's vary greatly. The vast majority of the time with a condo there will be an association that is in charge of managing the financial health of the neighborhood. The owners will typically pay a monthly or quarterly fee that goes toward a number of things including insurance, landscaping, trash, snow removal, general maintenance and a whole host of other things.
A standalone home outside of an association generally does not have these considerations. You own your home and don't have to worry about whether your neighbors have become delinquent in paying their condo fees. For this reason it's important to understand some of the best advice when purchasing a condominium. These tips can really make a difference in whether you will be happy or not.
Financing in General – Getting a mortgage on a home vs a condominium can be vastly different. When buying a home it is pretty straight forward. You essentially get the type of mortgage you are looking for and that is it. You can choose the type of loan whether it is a conventional, FHA or VA, if you qualify. With a condominium you need to verify upfront that you will be able to use certain types of loan products.
For example some condo developments are not FHA approved. You might be asking yourself why not? It's a great question! It does not cost a lot of money to get FHA approved yet some condo associations do not understand the importance. As a someone interested in a condo you should because without the ability to get FHA financing quite a few buyers are locked out from purchasing. This of course can affect the long term value of your property.
The advantage to a buyer getting an FHA loan is the fact you only have to come up with a 3.5% down payment. When a condo development is not FHA approved it locks a large percentage of buyers out. When searching for a condominium to buy make sure you ask your Realtor to check up front whether the condo is FHA approved if this is the type of financing you are planning on using.
Location – This is one area where condominiums can often offer an advantage depending on your priorities. Because condos take up less room than homes they can be located much closer – and even in – the city you want to live in. With the resurgence of urban living condo's have become far more popular as of late.
Generally full-size homes are less likely to be found right in the middle of a city. When they are, you can expect to pay a pretty penny for them. A condominium may be the only affordable option to own a home inside the city. You may have a little less space than in a house but for some this is more than a reasonable exchange for access to all the perks that come with the location.
Control – There are a number of different arrangements buyers choose to enter into when it comes to purchasing a residential property. You may buy a home that is pretty much yours to do with as you will. You may buy a home in a neighborhood where you are part of a homeowners association, or HOA.
You may also purchase a condominium, which almost always is part of a community organization that oversees the upkeep of the units in your complex. Whether you are purchasing a condo or a home being completely familiar with the pros and cons of an HOA is extremely important.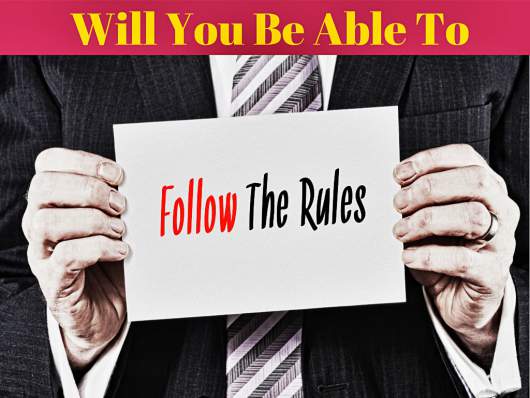 For people that want the most control, buying a single-family home that is not part of an HOA is probably the best bet. You do not have the safety net that an HOA is intended to maintain – making sure the area retains certain standards, that home values remain as high as possible and that all owners comply with agreed upon rules.
In exchange for this though, you can do pretty much anything you want to with your house – as long as it falls within the rules set by the county you reside in. Build a tower, paint it all pink or fill the yard with gnomes – it's your home, do what you like.
If you buy a home in a neighborhood with an HOA, you are going to be more limited in what you can do. You will have to observe the rules of the HOA, which will often control what you can do to your home's exterior, how many cars you can park in your driveway and whether you can park on the street. However, you get the above-mentioned benefits that may keep your neighborhood within certain quality standards.
Those buying a condo will find themselves in much the same position as homeowners in an HOA – there will be rules and there will be membership dues. There will also be an organization to oversee it all. With a condo, you are sharing even more than a regular HOA. You share the roof with your neighbors and probably some other common areas – all of which you will also share financial responsibility for. Associations can be good or bad depending on who is running them.
Getting stuck in a place with a bunch of rules you are not comfortable with can make your life miserable. Make sure that prior to purchasing you find out if the association is difficult to deal with or not. A good place to start is asking the people that already live their to get their opinions. A local Realtor probably will know if there is a particular neighborhood that has an unruly homeowners association as well.
Cost – Single-family homes are generally more expensive than condos. The reasons for this are many – much of them listed in the previous sections. You have more control, privacy and space in a single-family home. However, you may want to get started owning a home and condos are more in your price range. You may also be retiring and want to make your dollar stretch and limit the amount of yard work you have to do. There are advantages to buying a condo, one of the main ones being cost. A condominium may be the perfect entry-level home for you for a variety of reasons.
Final Thoughts Condo vs House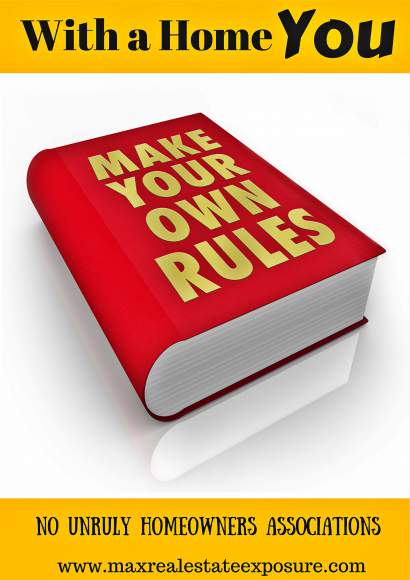 Lets go over a final re-cap of the pro's and con's of buying a condo vs a house.
Homes – Pros and Cons
A private yard for your use and enjoyment.
Home and yard maintenance is always your expense.
You are not required to ask anyone if you can paint your house, change your mailbox or put a for sale sign in your yard (in most circumstances).
You are responsible for taking care of all insurance costs.
There are no condominium fees to worry about paying.
Control of what you can and cannot do with your property is yours.
Condo – Pros and Cons
With a condo there can be age, pet and rental restrictions which can be a good or bad thing depending on the buyer.
You need to get permission to do most anything outside of your condo including, landscaping, having a flag or changing any pre-existing conditions.
A condo may afford you the ability to have frills you may not otherwise be able to afford at a home like a pool, clubhouse, or gym.
Expenses for maintenance cannot be paid on your own schedule.
Hopefully by now you have started to get a grip on the pros and cons of buying a condo vs a house. Each of these housing choices has their advantages and disadvantages. It is up to you to decide which fits your current lifestyle best. Make sure you give ample time to deciding which makes more sense both from a financial and emotional standpoint.
Additional Helpful Articles For Purchasing a Home or Condo
Use these additional resources to make a more informed decision on whether a home or condo will be a better housing selection for your needs.
---
About the author: The above Real Estate information on condo vs home: pros and cons of each was provided by Bill Gassett, a Nationally recognized leader in his field. Bill can be reached via email at billgassett@remaxexec.com or by phone at 508-625-0191. Bill has helped people move in and out of many Metrowest towns for the last 28+ Years.
Thinking of selling your home? I have a passion for Real Estate and love to share my marketing expertise!
I service Real Estate sales in the following Metrowest MA towns: Ashland, Bellingham, Douglas, Framingham, Franklin, Grafton, Holliston, Hopkinton, Hopedale, Medway, Mendon, Milford, Millbury, Millville, Northborough, Northbridge, Shrewsbury, Southborough, Sutton, Wayland, Westborough, Whitinsville, Worcester, Upton and Uxbridge MA.