Condominium Homeowners Association Explained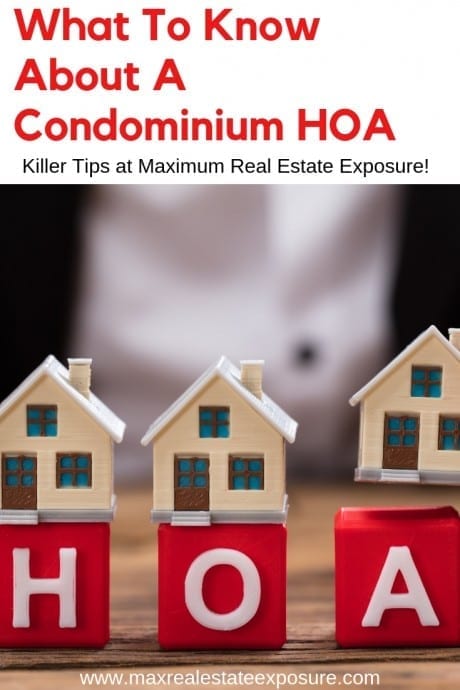 As a Realtor who has been in the business for the past thirty-one years, one of the questions I often get from buyers is what a condominium homeowners association is? What purpose does a homeowners association serve?
When you begin looking to buy a home, you may start off by considering a condominium. This type of home is often attractive to people who are either just starting out in home ownership, or for individuals who want to avoid all the hassle that comes with owning and maintaining a full-size home.
When you begin looking, you will quickly come across the term "Homeowners Association", or HOA for short. HOA's govern many developments, but with condominiums, this is always the case.
Designed to help maintain a certain standard in a development and to help keep things in good repair, HOA's are loved by some and hated by others. Before you make an offer, you should be aware of what a condominium HOA is.
The developer who builds the property typically funds each HOA. The developer establishes the association, and the rules and regulations that it will uphold, and then hands it over to the community living in the properties. A board is then elected to oversee the homeowners association.
The condominium HOA you enter into upon purchasing your condo will be comprised of an elected body of residents in your area.
A condominium HOA differs from a regular homeowners association in that there is a significant amount of commonly owned property in a condominium. Each owner has his or her individual unit, but everyone else in the condo, for instance, shares the roof of that unit. Other shared property may include hallways, elevators, the heating system and the road or driveway access.
When you buy a condo, you are entering into an agreement with all other owners in your unit or the Association, an agreement to upkeep both your particular unit and to financially contribute to the maintenance of the shared property that makes your unit livable.
This agreement, or entry into the condominium homeowners association, is a necessity of condo life. It has benefits, but it is not without frustrations for some owners. You can learn more about what you should know about homeowners associations in the detailed resource found here.
By the time you are done reading you'll understand exactly what the purpose of a condo homeowners association is.
What Are The Positives of an HOA?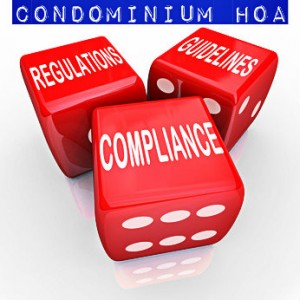 What are the benefits of a condominium homeowners association? Unlike a traditional HOA in a residential neighborhood, your condo would not function without the shared property that is maintained through your condo HOA dues.
This is important to keep in mind because there are times when the oversight of the HOA may feel intrusive, and when the fees you pay may come at a time when you are low on money. Without those fees, and the rules that come along with membership, your condo could quickly go downhill.
Your HOA makes certain things are maintained to a certain standard, including changes to architecture, the number of pets in a unit, parking on the street, exterior maintenance, property rentals, decorations, lawn care, storage of cars and boats and window coverings.
The HOA ensures that everything looks nice and works as it should, and it also ensures that if you decide to sell, the units surrounding yours will not drag down your property value.
The homeowners association also collects fees to keep in a fund for necessary repairs. If it does its job well, and all members of your community pay as they should, this means that things like roof repairs will always be done on time. If a freak hailstorm hits, your roof will not leak for long before the HOA has it fixed. Thus, the stringency that may seem irritating when you are late on your dues has its benefits.
What Are Potential Negatives of an HOA?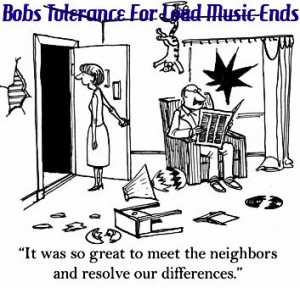 What are the things you may find intrusive about a condominium homeowners association? Depending on how difficult you find conformity, the reach of the HOA may fall a little. Some people are frustrated with being told how they can decorate their home, how they can landscape their yard and whether or not their friends can park on the street.
The HOA will also place rules on all of the common areas and will probably pursue you vigorously if you are late on your dues. Some people buy a home for the freedom to do whatever they like with it. If this is your desire, your condo HOA may not be your favorite group of people.
There is also the issue of governance. Although the homeowners association board is elected, it can still become populated with undesirable individuals who choose to exercise their power excessively. Getting a note on your door every week for a new infraction is not something some people want to deal with.
Another potential problem with the board can be mismanagement. The board can spend the community funds irresponsibly, fail to collect them as they should or even embezzle them. Granted, this does not happen often, but it is important to be aware that people are people. Your HOA board will be made up of regular human beings, and can be prone to mistakes and dishonesty.
In a condominium, your neighbors are also either right next to you or above or below you. The proximity of people creates a situation where at times you are going to need a bit of tolerance for what goes on around you. These are issues that you may not otherwise have when you are sitting in your single family home on a 1-acre lot somewhere out in the country.
For all these reasons above it becomes critical to ask questions before buying a condominium. Asking the right questions in advance of purchasing a condo is crucial. There are so many buyers that do not quite understand just how different joint ownership can be in a real estate community. Living in a condo more often than not will be a very different experience than owning a single family home.
Is A Homeowners Association Right For You?
As you can see, know what a condominium homeowners association is and does is important if you are going to be buying a condo. This is a serious question every potential buyer must ask. Are you willing to put up with the potential negatives for all of the positives? In the situation where you are buying a condo, you might not have much of a choice. HOA-style organizations are necessary to keep condos in good shape and ensure that everyone does his or her part to participate in upkeep.
However, you can still ask questions about the homeowners association where you are buying. A few pointed questions for current owners will give you an idea of how they like their HOA, and whether you would be happy living there as well. Hopefully, you now understand what a condominium homeowners association does, as well as potential positives and negatives of buying into an HOA!
Are there pros and cons to a homeowners association? Surely there are! What you need to do is figure out whether being regulated is right for your circumstances. Some people absolutely love it, others not so much.
There is nothing worse than being stuck with an overbearing homeowners association. You will hate yourself for purchasing a condo where an unruly HOA exists. Don't make this mistake. Before buying where a homeowners association exists do plenty of research. You'll be glad you did!
Additional Condo Association References:
Use these additional helpful references to determine whether a homeowners association may be right for your housing preferences.
---
About the author: The above Real Estate information on what is a condominium homeowners association was provided by Bill Gassett, a Nationally recognized leader in his field. Bill can be reached via email at [email protected] or by phone at 508-625-0191. Bill has helped people move in and out of many Metrowest towns for the last 33+ Years.
Thinking of selling your home? I have a passion for Real Estate and love to share my marketing expertise!
I service Real Estate sales in the following Metrowest MA towns: Ashland, Bellingham, Douglas, Framingham, Franklin, Grafton, Holliston, Hopkinton, Hopedale, Medway, Mendon, Milford, Millbury, Millville, Northborough, Northbridge, Shrewsbury, Southboro, Sutton, Wayland, Westboro, Whitinsville, Worcester, Upton and Uxbridge MA.