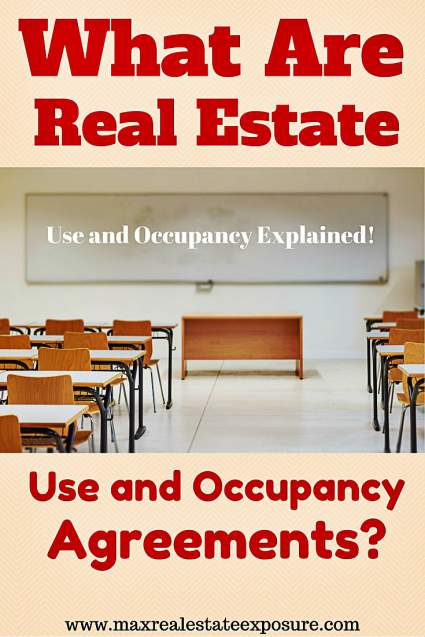 When you are buying or selling a home it is common to encounter complications – unexpected or unpreventable circumstances that can stall the sale. Complications are especially common when the buyer is getting financing for the house, as the loan process brings in a whole additional organization, the lender, that must be accommodated and must give consent. Things go wrong, roadblocks pop up and sometimes it takes creative solutions to push the sale forward.
One creative solution that you may want to be aware of is the Use and Occupancy Agreement. This type of agreement, which provides a framework for a buyer using and occupying a property prior to closing, could come in handy if there are complications regarding financing and closing in a home sale. It is worthwhile to understand the benefits and the complications of a Use and Occupancy Agreement in the event that you may need to use one.
How Do Use And Occupancy Agreements Work

While a Use and Occupancy Agreement can be written in a variety of ways to fit a specific situation, at the basic level it offers someone a license to use a premises. The important thing is that the agreement be written to state that it is not a landlord-tenant agreement, or a lease in the same way a regular rental agreement would be.
The Use and Occupancy Agreement is structured to allow easy removal of the party occupying the premises if the need arises. From a legal standpoint, lawyers often will inform the parties they are representing of the differences between the two kinds of agreements.
Just like escrow holdbacks which can benefit either a buyer or seller, a use and occupancy essentially does that as well. The difference being the escrow holdback allows for the closing to continue unfettered while the use and occupancy helps alleviate a problem before the closing can be completed.
A Stalled Closing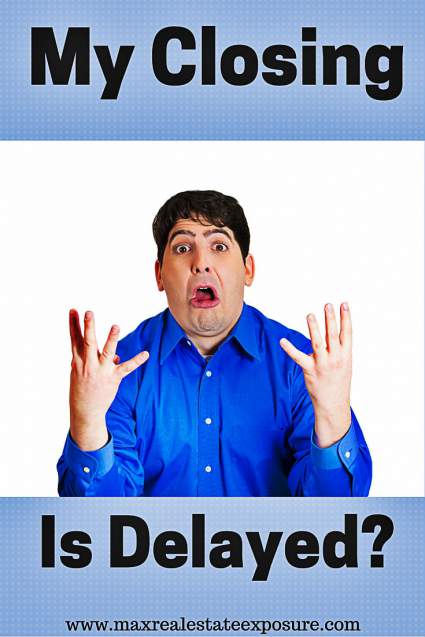 The easiest way to demonstrate why a seller might want to use this type of agreement is to describe a hypothetical situation. Say the seller has found a buyer and everything appears to be going well. The lender has given initial approval for a loan amount that will allow the buyer to purchase the home, and the buyer is in the process of getting the money from the lender. Paperwork is completed, a closing date is established and everyone is preparing for the sale.
Because the buyer is confident that the loan will go through, she has gone ahead and sold her current house. She has rented a temporary rental for a month and has everything lined up to move into the seller's house immediately following the official closing date. But then a problem arises, a complication. The lender had some trouble getting necessary information, and the closing has been pushed back a few weeks. The buyer's temporary rental is going to be filled with a new renter, leaving her scrambling to come up with another option for the two weeks before the new closing.
Another example is a buyer purchasing and selling a home at the same time. The closing of each property could have been set up in advance to occur on the same day. In real estate Murphy's Law sometimes rears its ugly head. Any number of things can happen. Lets assume the sale of the existing home takes place as scheduled but the new home is not ready yet to be lived in. Sometimes a builder will allow the buyer to move their belongings into the property so the buyer does not have to go through the expense of a "double move".
This kind of use and occupancy agreement actually happens more than you would think. The buyer does not actually live in the home because the builder has not yet procured their occupancy agreement from the town. The buyer however is able to access their property through a legal agreement to do so.
In this kind of situation there is a very good chance the buyer will reach out to the seller to see about moving in a little early. The seller may feel like he wants to help the buyer, but is worried about getting into a bad situation. When the seller talks to his Realtor or a real estate attorney, the first solution that will probably be brought up is a Use and Occupancy Agreement.
From a legal standpoint, however, lawyers will often make it clear to their clients the risks of doing so.
A third example of a use and occupancy is when someone is selling their home and a buyer asks for a closing date that can't be met by the owner for whatever reason. The buyer may have to close for financial reasons like getting a great mortgage rate and in order to accommodate the seller, a use and occupancy is given to the current owner. The new buyer actually now owns the house but the previous owner has occupancy until a certain agreed upon date.
Be Careful With This Type Of Agreement
If you are selling a house and you find yourself in a similar situation as the one described above, just remember that you need to protect yourself as thoroughly as you can. Allowing a buyer to move in early to facilitate a sale probably makes sense financially, but you should probably talk to a real estate attorney about helping you draft the agreement. You want to make certain that the language in the agreement is exact and complete.
Establish Clear Terms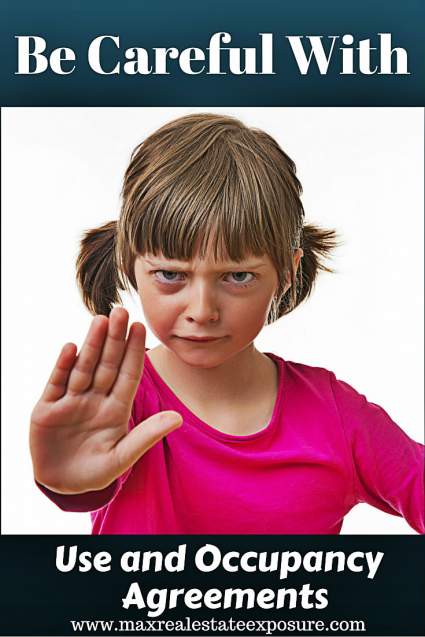 You need to have the agreement state clearly that you are not agreeing to tenancy, only a temporary occupancy. If you need to remove the individual a clear agreement will make it easier to do so. You may still need to go through legal proceedings – especially in Massachusetts, where the process can take months to remove an occupant. However, you can also make it clear in the agreement that the buyer will need to pay all legal fees in the event of an eviction.
Another aspect that must be clarified is what the buyer will pay the seller for occupancy of the premises. You can base your rental rate on similar homes in the area, or you may use the mortgage as a basic starting point. A qualified local real estate agent who is familiar with the rental market can also establish a fair rental rate. Typically agreements are set on a 30 day Per Diem basis.
Additionally, you will need to be thorough in your description of what the buyer is liable for if the property is damaged in any way. It is also a good business practice for the owner to have indemnification language as well. In fact some attorneys will draft a separate indemnification agreement that the buyer must sign.
The common language attorneys representing the seller will say something to the affect that the buyer shall indemnify and hold the seller harmless harmless from all loss, liability or damage arising from any alterations, additions, unlawful or improper use, or any nuisance made on the property by the buyers, including their family, friends, relatives, invitees, or visitors, from any carelessness, negligence or improper conduct of any person. Having this kind of language is vital to protect the interests of the seller.
Like with a regular rental agreement, you should do a walk through of the home prior to move in and establish what the original conditions of the home are before it is occupied. You can take pictures for reference and use them to determine changes. A log of each room should be made noting any defects already there.
Technically You Will Be A Landlord
The reality is, if you are going to protect yourself and your property when you employ this type of agreement, you are going to need to go through all the due diligence of a real landlord. Even if the buyer is only supposed to be there a week, you will still need to go through the process. Failing to do so puts you at unnecessary risk.
Is a Use and Occupancy Worth It?
Now that you know what a Use and Occupancy Agreement involves, you have to ask yourself a question: Is it worth it? It is a question only you can answer. For some sellers, the temporary hassle and the risk is well worth getting the house sold. If there is some concern that the buyer could want to get out of the real estate contract, it could certainly be worth it! For others, it may not be. Some real estate attorneys will be dead set about granting a use and occupancy agreement while others will carefully look over the situation and balance the risk vs reward.
Additional Helpful Home Buying and Selling Articles
Use these additional articles to help make smart decisions in the buying and selling process. Keep in mind a use and occupancy agreement can be a great way to bridge a time gap when things do not go as planned in a real estate transaction.
---
About the Author: The above Real Estate information on what is a use and occupancy agreement was provided by Bill Gassett, a Nationally recognized leader in his field. Bill can be reached via email at [email protected] or by phone at 508-625-0191. Bill has helped people move in and out of many Metrowest towns for the last 28+ Years.
Thinking of selling your home? I have a passion for Real Estate and love to share my marketing expertise!
I service Real Estate sales in the following Metrowest MA towns: Ashland, Bellingham, Douglas, Framingham, Franklin, Grafton, Holliston, Hopkinton, Hopedale, Medway, Mendon, Milford, Millbury, Millville, Northborough, Northbridge, Shrewsbury, Southborough, Sutton, Wayland, Westborough, Whitinsville, Worcester, Upton and Uxbridge MA.