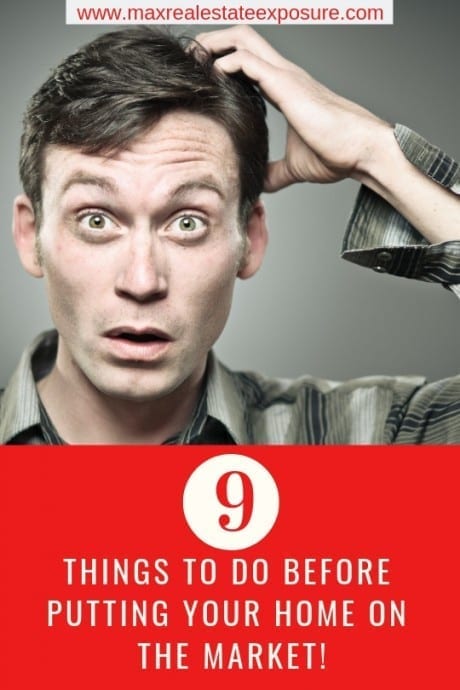 Are there things a lot of sellers forget to do before putting their home on the market? There sure are – as real estate agents, we see it all the time!
Selling a home can be hectic at the best of times. You often have so much on your mind that you forget to do things that come back to bite you later.
Fortunately, a little research and a conversation with your Realtor can ensure that you do everything you need to do during your sale.
Here are some of the most common things that sellers forget when they go to list their home. Take heed and knock them off your checklist before you put your house up for sale. The extra effort will pay back big dividends over the coming sales process.
Some of the more common mistakes when selling a home are not being entirely prepared for what lies ahead.
9 Common Seller Mistakes that Happen Before Listing
1. Check up on the references that your agent provides.
Vetting the person, you are putting in charge to sell one of your most considerable assets should be a no-brainer. Unfortunately, so many sellers do not take the necessary time to thoroughly research the real estate agent they end up hiring. Many sellers pick an agent for all the wrong reasons.
You should always talk to your Realtor's references before making a hiring decision. A bad agent can be expensive, causing you to miss out on a sale or to sell for less than you could. You need to vet every agent before you hire, which includes contacting the references they provide directly.
You want an agent that has good references, sellers who were satisfied with their experience. But you want more than just references; you want recent people saying great things. Make sure the agent has sold homes recently—that way you know he or she understands today's market.
Here is a great set of interview questions for real estate agents that will help you weed out the dead wood. Make sure the agent you hire is going to represent YOU and only YOU in the transaction.
Real Estate agents who practice dual agency should be avoided. Dual agency benefits one party – the real estate agent. You are paying your Realtor a ton of money. Make sure they are looking out for your best interests throughout the entire sale. A dual agent cannot.
Follow the link to see why dual agency is so bad for buyers and sellers.
2. Learn about all the problems with your home.
Some problems are obvious. Others go unnoticed for decades. As a homeowner, you are probably aware of some of the issues with your home and unaware of others. Your current lack of knowledge will work against you when you are selling, both from a legal standpoint and from a sales standpoint.
You need to disclose issues with your home in most states, so you need to know what those issues are to avoid breaking the law. You also are better off telling buyers about issues before you try to make a deal. Ideally, you will fix all major problems before you list.
The easiest way to learn about all the problems with your home is to get it inspected before listing for sale. Yes, you will still need to get an inspection after the buyer makes an offer. But that inspection is for the buyer, not for you.
A pre-listing inspection gives you full insight into the problems that must be addressed if you want to be successful when selling your home. Get the inspection and talk to your agent about what repairs need to be made to sell the property for the best possible price.
Some issues may be left for the buyer; others could be deal breakers. Putting a home back on the market due to a failed inspection isn't fun! Your real estate agent should be able to dissect what's essential and what isn't.
3. Get all unpermitted work permitted!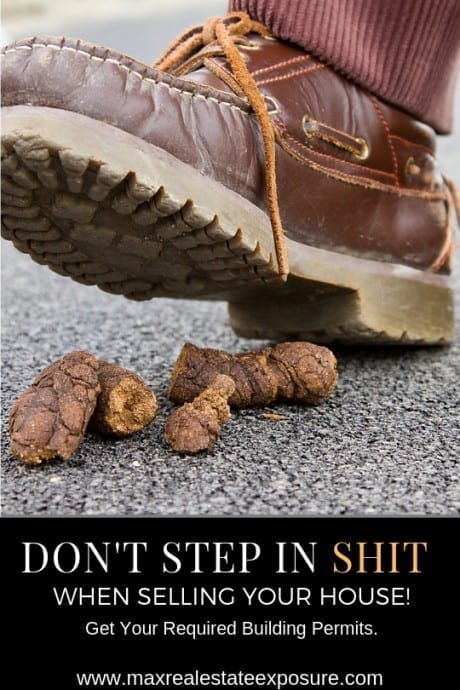 More and more I am seeing people who have done work to their home that required a permit, but they never got one! Lots of folks end up saving a few bucks by not applying for permits. Others don't get permits because they think it is too much of a hassle.
Not having permits when selling a house can be a deal breaker for a buyer. Obviously, you are breaking the law by not getting required permits. The buyer certainly doesn't want to take on your problem and deal with it when they sell.
Further, if the city or town finds out you have done work without permits they could ask you to demolish what you have done.
Can you imagine spending fifty thousand dollars on finishing your basement only to have your town make you remove it? Don't think it can happen? It does!
4. Be ready for picture day.
The day your real estate agent takes the photos of your home is one of the most important days in your home selling journey. Here are some basic tips:
Your property should sparkle inside and out!
There should be nothing on your kitchen and bath counters.
The home should be free of all clutter.
All your curtains should be drawn.
Remember this – your photos are the first showings of your house. Buyers will be sitting on their computer or smartphone the moment your home comes on the market.
Your presentation is vital to your success. Don't screw this up!
5. Let buyers know what things in the home are coming with you.
Generally, anything that is attached to the house is included in the sale—like the dishwasher and the ceiling fan. But confusion can sometimes arise with buyers who fall in love with a home because of what it contains.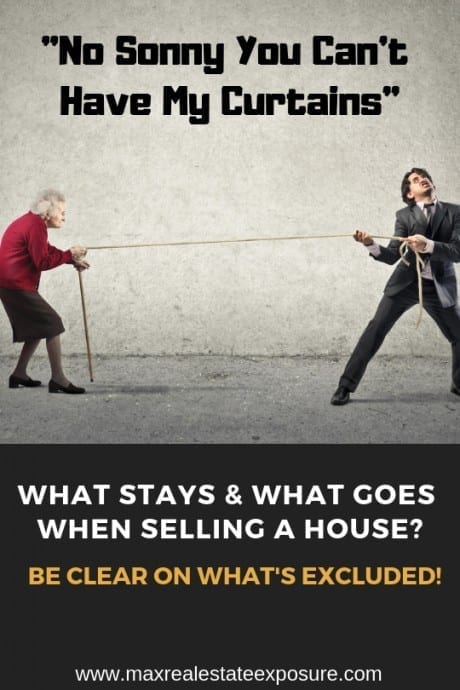 If you have a beautiful chandelier that is a family heirloom, you are going to take it with you when you go. Buyers may not realize that fact, though, so it needs to be clarified.
You should always sit down with your real estate agent before listing for sale and put together an exclusions list.
The items on the list will include anything that is considered part of the home. Examples include:
A light fixture.
A mirror that is bolted to the wall.
The curtain rods.
Some of the most significant disagreements in real estate sales are about what stays and what goes in a home sale. Quite often real estate agents are not well versed on the law, so how could you expect a layman to be.
Quite often real estate agents make it even more confusing by excluding items that are considered personal property like a washer and dryer.
Many people don't understand the difference between what is considered "real property vs. personal property." Generally speaking, the vast majority of the time something that is permanently affixed stays with the home.
In the preceding article reference, you will see a great explanation of what is considered a fixture and what isn't.
If you are going to take something with you like a light, it's always best to replace it before putting your home on the market. By doing so, you eliminate the chance of a buyer seeing it and then making demands they want it to stay. Trust me it happens!
6. Make sure the front door sparkles.
There are some parts of your home that are easy to overlook when you live there for a while—parts that make a big difference in how buyers perceive the property. The front door is the most obvious example.
You have walked in and out of it so many times that you probably don't see the scuffs, the dirt, and the chipped paint. But buyers are going to focus their attention on the door as they approach and enter the home. If it looks unattractive, it will influence the perception of every buyer who comes to your home in a negative way. Luckily it is cheap and easy to paint your front door.
Talk to your Realtor about the front door and any other fine points that you should take care of before you list. Things like your landscaping, light fixtures, door knobs, and other details are often easy and relatively inexpensive to improve, and they can make a big difference in how attractive your home is to buyers.
Real Estate agents like to call these items low-cost home improvements. They don't cost the seller much money but can help sell the home quicker.
7. Make sure your home is marketed over social media.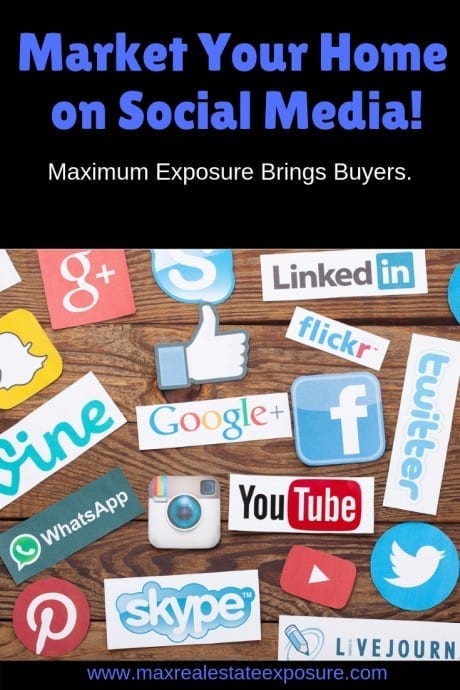 The marketing options for a home sale have expanded in recent years. Social media should be part of any exceptional marketing plan to sell a house. Social media allows you to share pictures, video tours, and other content that buyers are looking for. Of course, you need to approach social media marketing intelligently—which is why it is so helpful to have an agent that has experience in this area.
With the right plan and implementation, your home can be exposed to numerous potential buyers at little to no cost on your end.
Ask your agent about social media marketing. Does he or she use it? How much experience does he or she have? Get clarity early on about this topic, because if the agent does not take advantage of social media to market your property, chances are he or she is not going to be as effective as an agent who knows how to employ this marketing channel.
8. Search for your home using Google and Google Maps.
Most buyers are going to find your home online first. That is just a fact of the modern market. You might as well find out what they are going to see when they punch your address into the search bar. They are also likely to put your address into Google Maps to get a street view of the property.
A Google search of your address will probably show you what major real estate sites estimate your home's value at. If you find this information and it seems off too you, like if the value of your home online is lower than the amount you want to list for, you may need to verify that the information they are using is accurate. The number of baths may be wrong, for instance.
What you need to understand is that most online home valuations are not accurate, such as Zillow. Never use an online estimate to price your home. You are asking for major trouble. Proper pricing is the most critical aspect of selling a home.
9. Clean your house, including inside of everything that buyers may examine.
Back in tip number four, I mentioned being ready for photos. You also need to be ready for all the showings that will be taking place as well!
Most sellers know the importance of cleaning their home before showing. It is evident that cleaning will allow you to put your best foot forward to any buyers that cross your threshold. But the cleaning you do should include more than just the carpets and the surfaces; it should also include the inside of your refrigerator, your oven and anything else buyers might check.
Your closets should be neat and organized. The garage and basement if you have one, should not be filled to the brim with junk. You want to make the experience of looking at your home a pleasant one.
The exterior should also be examined completely and straightened up as well. Here are some basic interior and exterior home staging tips you should follow.
Summary of what to do before selling a house.
Selling a house is a lot of hard work. Those who take the process seriously usually sell quicker and for more money than those who don't. All of the above suggestions are an essential part of being successful as a seller. Never underestimate what you should do before putting your home on the market. Take the advice to heart and best of luck!
Additional helpful home selling resources.
Use these additional home selling resources from top real estate agents to make sound decisions.
---
About the Author: The above Real Estate information on things home sellers forget to do before putting their home on the market was provided by Bill Gassett, a Nationally recognized leader in his field. Bill can be reached via email at [email protected] or by phone at 508-625-0191. Bill has helped people move in and out of many Metrowest towns for the last 31+ Years.
Are you thinking of selling your home? I have a passion for Real Estate and love to share my marketing expertise!
I service Real Estate sales in the following Metrowest MA towns: Ashland, Bellingham, Douglas, Framingham, Franklin, Grafton, Holliston, Hopkinton, Hopedale, Medway, Mendon, Milford, Millbury, Millville, Northborough, Northbridge, Shrewsbury, Southborough, Sutton, Wayland, Westborough, Whitinsville, Worcester, Upton and Uxbridge MA.