Why Sellers Fire Their Agents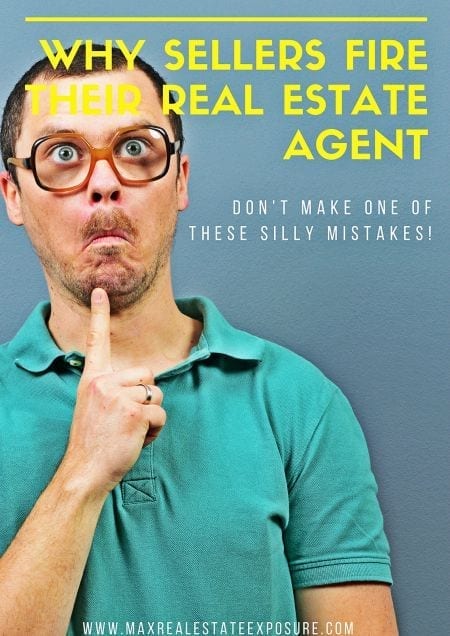 Although it does not happen all the time, sellers do fire their agents. Sometimes for a good reason, but often due to problems that could be remedied with better communication and more effort on the part of the Realtor.
Some relationships can sour really quickly when the expectations of one party do not meet the others. In real estate, this can happen quite often when a real estate agent over promises and under delivers.
Unfortunately, some real estate agents will do whatever it takes to get a listing. Often this causes things to be said and done that is just unrealistic.
It's no wonder so many people search how to fire their real estate agent. When you promise a false bill of goods, it's understandable why people would get upset.
When someone feels like you aren't giving them your full attention or have a laissez-faire attitude, relationships sour fast. Sometimes it can be a combination of little things that set someone off.
Home owners are often dealing with home selling problems that can be really annoying. At times it might not even be the agent's fault. In cases such as these, all that's needed is a sympathetic ear.
Keep reading, and you will learn why sellers fire their real estate agent.
1. The home is not selling fast enough.
Many sellers are impatient to get their home sold so they can purchase their next one. If a listing does not move quickly enough, sellers may get antsy and decide that another agent can do a better job.
Almost always the common denominator in a home not selling is an unrealistic list price. The proper pricing of a home is, in fact, seventy-five percent of the marketing. If you get the price incorrect nothing else you do is going to matter.
Real estate is a highly competitive industry. Everyone who interviews with a seller wants to have their business. Due to the nature of things work, it is very common for sellers to be fed an unrealistic price for their home. Overpricing causes one thing – home sale failure!
Sometimes overpricing a home is the agent's fault, other times it is the seller's unrealistic demand to put a precise price tag on their home. In either case, it is the agent's poor decision. Exceptional real estate agents walk away from overpriced listings.
Unfortunately, getting a new Realtor is not always going to accomplish the goal of selling a home more quickly. If a home is overpriced and not lowered to something realistic, the next agent will have the same problem. Knowing when to lower a homes asking price is a vital part of having success.
An agent can do everything right, but still not get the quickfire results that some sellers are looking for if the price is set too high. This goes back to understanding how to pick a real estate agent, so you don't run into all of these problems. So many people do not take the time to interview multiple agents properly.
2. Unattractive listing pictures/listing descriptions.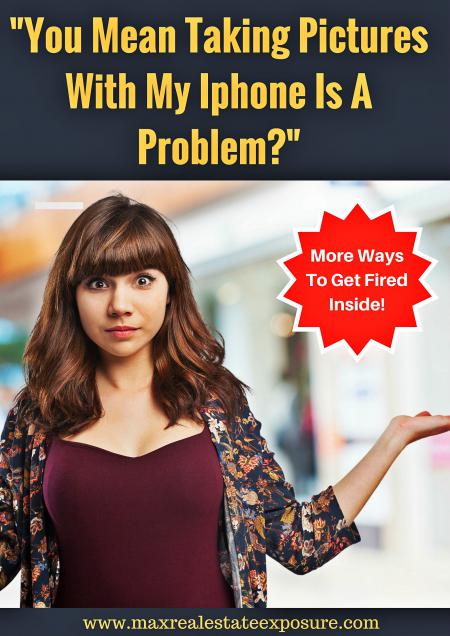 The pictures of the home the agent puts on the multiple listing service (MLS) are the first thing that any potential buyer is going to encounter. The saying your first showings happen online is the absolute truth. The photography of a home is the gateway to whether a potential buyer will pick up the phone and call to schedule a showing or not!
Photos need to put the best foot forward for the home, which means they need to be taken by someone who knows what he or she is doing.
Some agents are great at taking photos of homes. Many are not. An experienced Realtor that is not skilled at taking home photos should have a relationship with a photographer who can produce quality images for listings.
When a seller goes online and discovers that the pictures of the home are of poor quality – too dark, emphasize weaknesses, show clutter, are not oriented correctly (there is more than one listing out there with a photo turned sideways), etc. – then he or she has a reason to be upset.
Not a big enough reason to fire an agent, but if the agent fails to provide improved pictures, then it may be time to look elsewhere for another Realtor.
The second facet of a quality online presentation is the listing description. Some real estate agents take the time to craft an awesome description of their properties. Other put zero effort into their listing descriptions, and it shows.
Awful photography and listing descriptions are two valid reasons for a seller firing a real estate agent. It shows a total lack of what it takes to be successful.
3. Inadequate marketing.
A good agent markets a home through multiple channels – MLS, social media, website, street signs, fliers, brochures, radio, virtual tours, etc. A Realtor may not use every single channel to market a home, but he or she should be using a variety to ensure the word is getting out there.
Unfortunately, some agents are less motivated than others when it comes to marketing. They may think that a street sign, an MLS listing is enough. In the industry, we call these agents "post and pray."
They put the home on the market and pray that it sells. Real Estate marketing is a foreign word consisting of time, energy and money, something the agent doesn't believe in. When sellers find their homes being poorly marketed, they may choose to find another agent who tries harder.
Don't pick a post and pray real estate agent!
Click To Tweet
4. Putting The Focus on The Wrong Type of Marketing.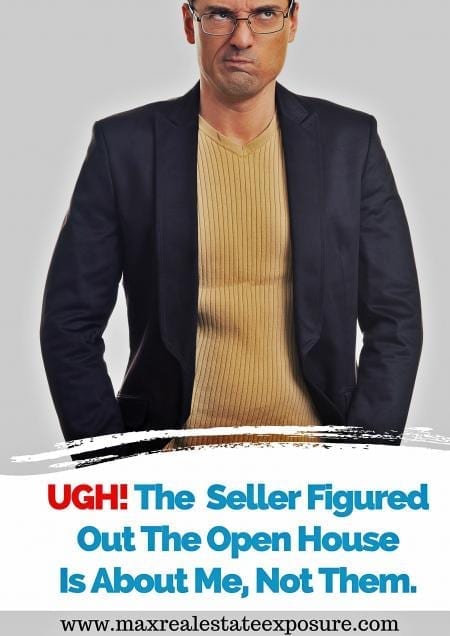 There is a particular segment of the real estate industry that will put their marketing focus into the wrong activities. The perfect example is the agent who revolves all their efforts around an open house. Years ago, before the internet came about open houses were a valid form of marketing.
Today, they are an agent-centric activity done to meet buyers whether they are interested in the sellers home or not. Many sellers are now catching on to the fact there are some serious downsides to hosting an open house including the risk of theft and flooding their home with people who aren't qualified to purchase.
The best showings are scheduled by agents. These buyers are almost always vetted financially.
Some agents who put the focus on open houses are also looking to cash in big in the form of creating dual agency whereby they get both sides of the commission. Luckily, there has been a ton written on how dual agency benefits nobody but the real estate agent.
People are starting to wake up to the fact that dual agency sucks for buyers and sellers.
When you try to pull the wool over people's eyes, it is easy for them to get angry. I'm not saying that every agent has the intention of doing their clients wrong, however, in every industry, there are a few bad apples. Putting yourself ahead of your client is a great way to get a bad reputation fast.
5. Poor communication.
Failing to answer phone calls is one sure way to frustrate sellers. While agents may have to field numerous questions every day through a myriad of channels – email, social media, text, phone – the fact is that ignoring clients is bad business.
A skilled agent knows how to juggle communication and his or her other commitments. Answering seller questions does not sell homes, but it does keep them in the loop and feeling more confident in their choice of a Realtor.
Frankly, I have been flabbergasted hearing some sellers complain to me about their prior experiences with agents. The fact an agent could go a day not returning someone's email or phone call just blows me away.
If I don't get back to someone in under an hour, I feel bad. Poor communication is one of the biggest complaints consumers have against real estate agents. Recently, while interviewing with an owner wanting to sell a home in Holliston Massachusetts, she explained to me what a poor experience she had with another real estate agent.
One of her biggest pet peeves was the fact she never got any feedback after showings. She had no idea what anyone thought about her home. Great agents understand the need for feedback. Her former agent clearly did not.
6. Inability to negotiate effectively.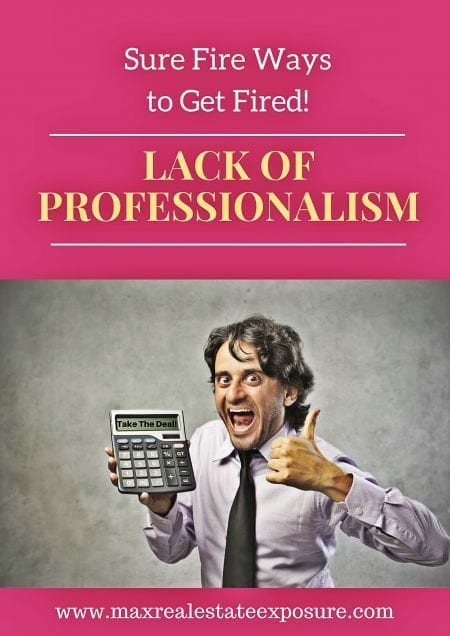 Haggling is an integral part of selling homes. An agent needs to be able to practice the give and take of skilled negotiation, or his or her clients will wind up on the losing end of the deal more often than not.
Good negotiation is not overly passive or overly aggressive; it's the ability to work out agreements where everyone feels like they are walking away with what they want. If a seller thinks that his or her agent is bad at negotiating, it only makes sense to find another Realtor.
More often than not sellers find themselves is a position where they feel like all the agent cares about is making a sale. A buyer puts in a low ball offer, and the agent is pleading as to why they should take something close to it. Really the seller is thinking? Why did you have me price my home so high then!
Another part of the sale where negotiations can often go south is the home inspection. Some agents have a hard time telling the buyers side that they are completely unreasonable with their inspection requests. It is understandable that a seller would have their back up when they feel their agent is not fighting hard for their best interests.
7. Lack of professionalism.
Sellers are hiring a Realtor to assist them in what is most likely the largest financial transaction of their lives. They have a reason to expect professionalism. Punctuality, good grooming, and treating the business arrangement with proper respect are all important in conveying an agent's ability to do the job well.
What is considered professional and appropriate for an agent may vary by area, but a few standards are fairly universal in the U.S.
Showing up late to meetings, failing to respond to queries, looking unkempt, yelling or cursing at clients or others – all of these put forward an image that fails to inspire confidence. Any of these things may cause a seller to start looking for a new agent.
Lying to a client is also a sure fire way to get yourself fired.
The best real estate agents follow the real estate code of ethics and are respected among their peers. They don't bad mouth or gossip about other agents. They treat everyone with respect.
8. Inability to explain documents and legal agreements.
An agent does not have to be a real estate attorney, but he or she should be able to explain real estate terms, the real estate documents and legal agreements clients encounter in plain language. If an agent appears to be overly confused by these things and/or unable to tell the seller what they contain, the seller will naturally feel uncomfortable.
Real estate transactions are high-tension events with a lot on the line – no one wants to sign something they do not understand and that they may regret later. Not understanding real estate terms is a sure fire way for a client to lose confidence in your abilities.
9. Negative feelings toward the Realtor.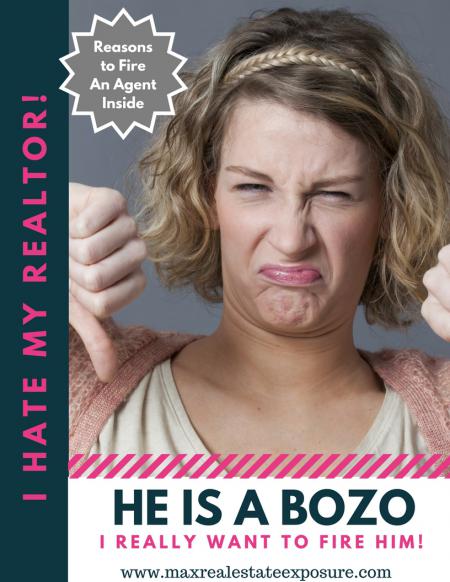 Not everyone gets along. Sometimes a seller and an agent just do not vibe for one reason or another. If it is a situation where the personalities are not compatible, it is probably better for the seller to find someone that he or she feels comfortable with.
However, agents should realize that negative feelings often result from other causes besides incompatibility, causes that the agent could remedy with a little thought and action.
Sellers want to be listened to and respected. If the agent is not paying attention to the seller, does not appear to listen to the seller, or does not care about how the seller feels, then there will be problems.
Any agent that wants to be truly successful should learn how to adapt as well as possible to different personalities and needs.
Final Re-cap
Selling a home is not always easy. The process can be filled with emotions. You will find often find yourself on a roller coaster ride filled with stress. Some people manage it better than others. Top shelf real estate agents understand this and do everything they can to ease it.
If you don't think the fences can be mended with your current real estate agent be sure to read the article referenced at the top of the page on how to fire your real estate agent. The article is packed with tips on how to go about doing it properly.
Additional Helpful Home Selling Articles
Use these additional references to make smart decisions when selling your home.
---
About the author: The above Real Estate information on top reasons sellers fire a real estate agent was provided by Bill Gassett, a Nationally recognized leader in his field. Bill can be reached via email at [email protected] or by phone at 508-625-0191. Bill has helped people move in and out of many Metrowest towns for the last 30+ Years.
Thinking of selling your home? I have a passion for Real Estate and love to share my marketing expertise!
I service Real Estate sales in the following Metrowest MA towns: Ashland, Bellingham, Douglas, Framingham, Franklin, Grafton, Holliston, Hopkinton, Hopedale, Medway, Mendon, Milford, Millbury, Millville, Northborough, Northbridge, Shrewsbury, Southborough, Sutton, Wayland, Westborough, Whitinsville, Worcester, Upton and Uxbridge MA.