Realtors Over Inflating Market Value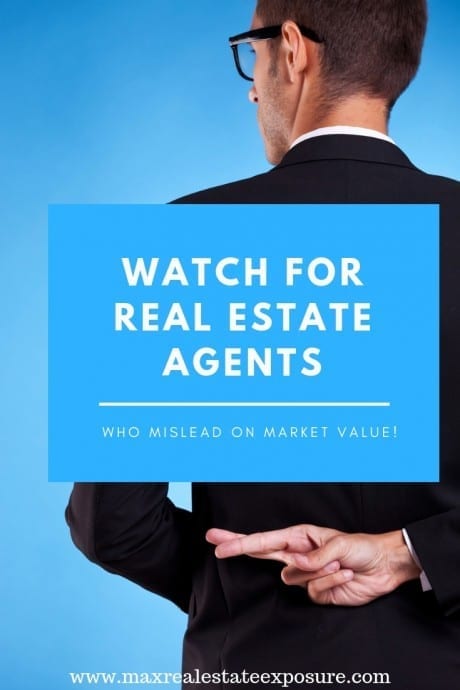 Do real estate agents mislead sellers on the value of their home? You bet they do and it happens all the time!
While a Real Estate agent is telling a seller an unrealistic value for their home is as old as the whole business of selling Real Estate, it becomes more prevalent when you see markets showing some signs of improvement.
When home inventory levels start to drop, and there is any positive news in the Real Estate world, Realtors will prey on unsuspecting home seller's who are ripe to believe just about anything they hear.
When there are fewer homes for sale, it is always a good thing for those that are considering selling their home. It is the simple economics of supply vs. demand. When inventory rises prices come down. When they go down the opposite occurs.
The problem is Real Estate values do not change overnight. The situation is especially true when going from what would be best be described as a "buyer's market" back to a "seller's market." Markets change gradually as market forces change.
Right now in the Metrowest Massachusetts area inventory levels have dropped to their lowest levels in years. Some Realtors have buyer's, but there are just so few properties for buyers to choose from at the moment.
Getting a new listing to sell is a treasure for a Realtor in this kind of environment.
In destination towns like Southborough, Westborough, and Hopkinton a beautiful home, priced correctly, that comes on the market in a popular neighborhood could easily have multiple bids. This, of course, is perfect for the agent who is listing the property. Who wouldn't want to have buyer's fighting over a listing?
A seller certainly would be pleased as they are more than likely going to get close to their asking price or even possible over it!
This kind of real estate market, unfortunately, increases the odds that a real estate agent will lie about a home's market value. Real Estate agents are consistently misleading sellers on their homes market value!
Lower Home Inventory Equals Over-Pricing
Even though I specialize in working with home seller's, this type of market is one that brings about situations I do not particularly enjoy.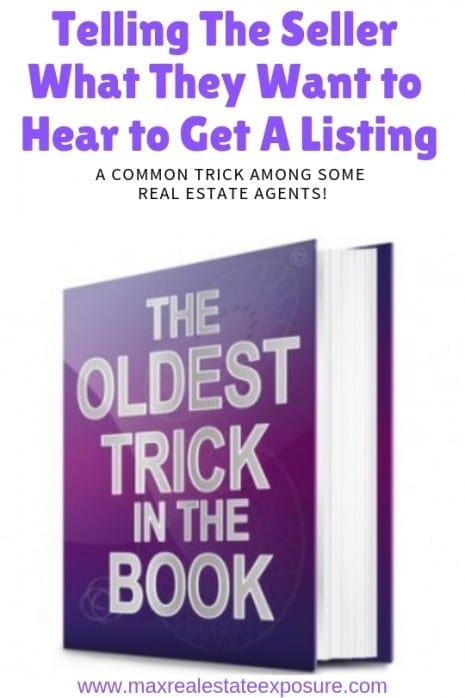 While getting multiple bids on my client's homes is something I would never complain about, other aspects of a better Real Estate market can be real troublesome.
At the first sign of an improving Real Estate market, you will get Realtors who will start giving seller's values not based on comparable sales data but their opinion of what someone will be willing to pay because there are no other houses around for them to look at!
This is a real dangerous game that almost always ends up disastrous for a seller. Improperly pricing a home coming out of the gate is one of the worst things you can do because it is real hard to recover from.
Just recently I had a Real Estate interview with someone who was going to be selling their home. They had three other Realtors besides me come in and evaluate the market value of their home.
You would expect there would be differing opinions on value as it is not an exact science. Frankly, in my experience, it is not all that uncommon to see values given by Realtors to vary by $25,000 on any given home.
Obviously, if you are selling your home that is quite a bit of a difference of money going into your pocket. If you are a seller, you never want to leave money on the table. I certainly get that!
What if I told you the value given by the Realtors interviewed varied from low to high by $75,000. Yes, you read that correctly.
In this particular instance, I happened to come in with the lowest value of the four agents. Fortunately for me, the seller was very astute.
They have been following the local Real Estate market very carefully and before they ever met with a Realtor had a general idea of what the value of their home was in this market. They were looking for validation and could see the data that I provided where the value of their home stood.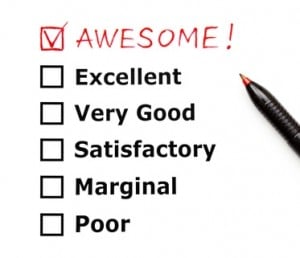 The other agents had the same data, but instead of looking at it objectively they decided to tell the seller something they thought the seller would want to hear.
This is called "buying a listing" in Real Estate circles. It is one of the oldest tricks in the book and very unprofessional for a Real Estate agent to do. In fact, is against our code of ethics, but unfortunately, it happens all the time.
If you are an ethical Realtor, this is one of the most frustrating parts of the business. Part of our job, when asked by a seller to provide a market evaluation, is, to be honest, and not mislead them on the value.
When a Real Estate agent has little or no business they, often become desperate. Saying and doing things they shouldn't become more commonplace. Selling your soul to the devil, I guess.
Often a seller will choose an agent based on the fact they don't have a lot of business thinking they will get better service. The rationale is that the busy agent won't have enough time for them.
Rarely is this the case. Great Realtors who do an outstanding business have systems in place that allow them to sell numerous homes. There is a reason why people continue to hire them over and over again. Track records mean a ton in Real Estate!
A Realtor that has no business doesn't sell for a reason! It is not logical to pick the person nobody else is hiring because they will do an excellent job for you. It doesn't work that way.
It is no different than wanting to have the best lawyer representing you if you happen to be accused of something you didn't do. Hmmm, let me hire Bob, the lawyer because he has a tiny amount of business. I am sure he will do a great job. Why is it that Real Estate seems to be the only business where people equate a Realtor having all the time in the world on their hands as a good thing?
Other Real Estate articles worth a look:
Use these additional resources to get your home priced accurately. Make sure you always look at the data carefully when pricing a home. Data does not lie, people do! Keep in mind that a significant amount of real estate agents mislead sellers on market value just to land your listing.
---
About the author: The above Real Estate information on realtors misleading seller's on market value was provided by Bill Gassett, a Nationally recognized leader in his field. Bill can be reached via email at [email protected] or by phone at 508-625-0191. Bill has helped people move in and out of many Metrowest towns for the last 31+ Years.
Are you thinking of selling your home? I have a passion for Real Estate and love to share my marketing expertise!
I service Real Estate sales in the following Metrowest MA towns: Ashland, Bellingham, Douglas, Framingham, Franklin, Grafton, Holliston, Hopkinton, Hopedale, Medway, Mendon, Milford, Millbury, Millville, Natick, Northborough, Northbridge, Shrewsbury, Southborough, Sutton, Wayland, Westborough, Whitinsville, Worcester, Upton and Uxbridge MA