What to Know About Doing an Owner Search of Property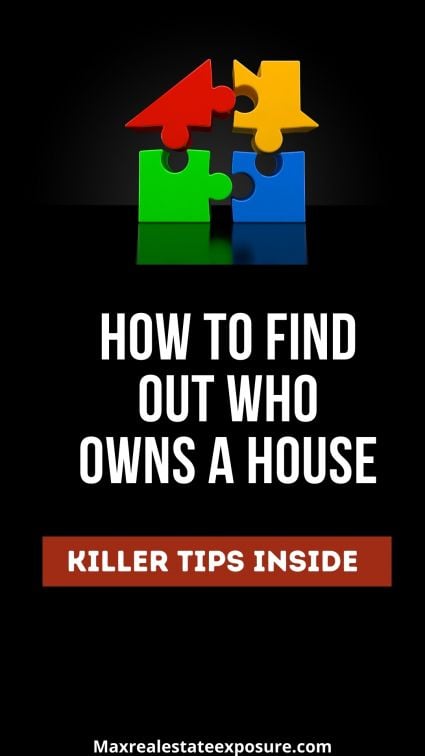 Are you looking to find out the ownership of a specific home? You may want to know how to find out who owns a property for many reasons.
Countless people perform property ownership searches.
Perhaps you want to purchase an abandoned or waterfront house you've always wanted? Maybe you need to contact the owner, or you're just curious.
A real estate investor would need to know how to find out who owns a house to turn a potential lead into a profit, for example. It is not unusual for a real estate agent to hear the question, "who owns this property."
It can happen quite often. Real Estate investors are constantly looking for off-market properties to purchase.
Companies like "We Buy Houses" and "We Buy Ugly Houses" often score some of their best deals by finding off-market sales.
Maybe you heard the property might be heading to foreclosure due to the owner missing some mortgage payments.
Whatever your reasons, there are many methods for finding a house's owner. Let's look at all the ways you can see who owns a specific property.
Where to Begin Your Property Search
Understanding how to find the property owner will save you quite a bit of time with research.
Some sources will be excellent places to continue your real estate due diligence.
In most parts of the country, you should be able to find information about home ownership online, either for a small fee or even for free. The information offered and the method to get it differs significantly between states.
If you don't know where to look, there is an online public record tool on the NetROnline.com website. The site gives you information about where publicly available property data can be found for your area and should show you the likely costs involved in your search.
If the information isn't offered online, they will provide the address details of the office you must contact.
Sometimes property owners can view these records for free, while everyone else has to pay. And in some other locations, ownership information isn't available online.
You should check a few places to find out what information is available in your state. Let's take a look.
The County Assessor Can Help Determine Property Owners
One of the best places to try when you want to know how to find a property owner is heading to city hall. You can kill two birds with one stone and start your search for the property history.
This government office can go by a few different names depending on the state you are in. It is sometimes known as a land registry, property records, land records, or tax assessor.
To find the webpage for this service in your area, go to your local government website. Look around or search for some of the terms we've suggested.
Some information should be available online unless you live in a mainly rural area, with less chance of these records being accessible.
You will also be able to determine who previously owned a house beyond the current owner.
The Tax Assessor or Collections Office Provides Owner Search of Property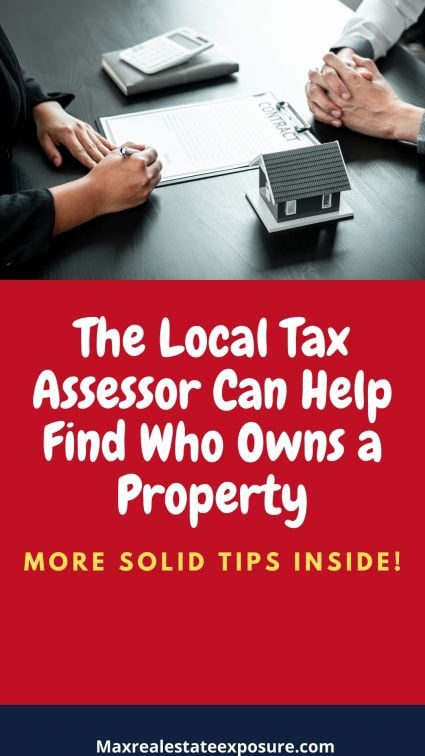 Another way to determine who owns a home is to check who pays its tax assessment.
The tax assessor's office should have information on the ownership of the house. The best way to find the report is to have the clerk in the office pull the data card.
The public records will often contain contact information, including the current street name of the owner and possibly phone numbers to contact them.
You can also visit the official website for information about the last assessment.
In the online database, it might also be possible to see if there are any tax liens on the property, property values, and information on the home's dimensions.
It should also have contact details for the owner, such as the mailing address to reach them.
Unfortunately, this information isn't available online for every county, but you can take a trip to the tax office in person to get the property tax records instead.
The property tax bill often contains information to help your property ownership search.
Speaking with the county tax assessor should help if you are unsure about the data.
County Recorder or Recorder's Office Can Show Prior Owners

The recorder of deeds is known as the county recorder or recorder's office, and they hold copies of property deeds. Sometimes these functions are taken care of by the county clerk or court clerk, depending on your jurisdiction.
Most counties should have easy-to-use official websites for the county recorder. The information from this website should be accessible in most cases, though sometimes there can be a small fee.
You should be able to see a copy of the deeds for the property you are interested in, showing who signed the documents.
This is particularly useful if the property ownership belongs to an LLC and you are otherwise finding it difficult to determine who the owner is.
The Title Company Knows Who Has Owned a House
If you're having trouble finding any information about the owner, you can approach a title company to help. They should be able to track down the owner and provide you with any information about tax liens on the property.
There is a big downside with this, however, the cost. Using the services of a title company could cost you hundreds of dollars.
So help from one of the larger title companies is only justifiable in a few circumstances. Utilizing a title company would be a last resort in your owner's search for a property.
Real Estate Agents Can Help Determine Owners Of Property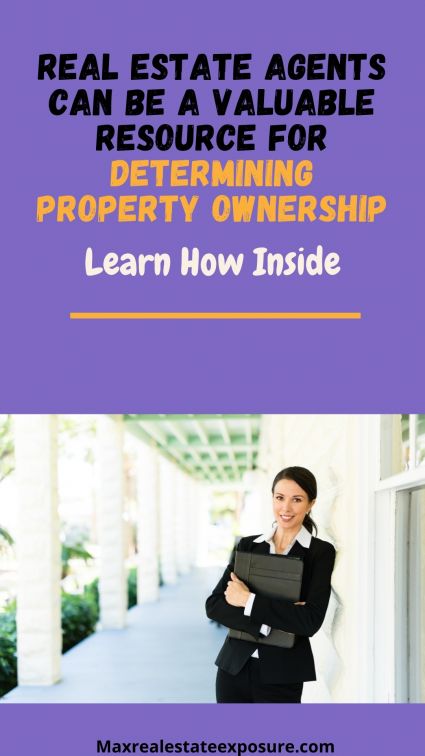 One of the easiest ways to assist in knowing who owns a property is by speaking to a Realtor. A great buyer's agent can be your private investigator for property owner information.
If you're interested in purchasing the property, the agent would be in a perfect position to help. They may have already researched the property to find the owner to offer their services to them.
Real Estate agents also have access to an online database known as the multiple listing service that contains property ownership information.
The MLS offers a ton of helpful information, including the owner's name, the property address, the square footage, the assessed value, previous owners, and other ownership data, like when it was last sold.
It is usually easy to do with MLS access if you want to determine who owns a house.
The agent probably will also have access to parcel maps, which come in handy when researching property data.
Utilizing the services of a real estate agent is one of the best ways how to find out who owns a property for free.
Real Estate Attorneys Can Also Assist In Researching Owners
A real estate attorney can be another valuable source of finding who owns a particular residential property. Attorneys can research legal documents to determine a property owner's name.
Real Estate attorneys can also look up the deed book and page to find property info.
Armed with this information, they see the legal description of the property. Real Estate attorneys routinely visit the registry of deeds and can access property information you might not otherwise find.

They can easily search for an owner of the property when they are in the local registry.
Knock on The Door to Find Ownership of a Property
When you don't want to involve a real estate agent or an attorney, visiting the house is one of the most straightforward ways of finding a property owner.
The owner might not live there, but whoever is currently in the home likely knows how to reach the owner. If nobody is home, you can always leave a note with your contact information and the purpose for reaching out.
Try The Neighbors Too
You can try doing the same thing with the neighbors as well. The owner may have given their contact information to the neighbor in case someone is trying to reach them.
Customized Mailing Lists Can Help Locate Property Ownership

Did you know some companies will provide mailing lists based on the custom data you provide them? Real Estate investors often order customized mailing lists to mass market to potential sellers.
Besides providing the property owner's name, some companies might also offer email addresses and telephone numbers. These mailing list companies can often customize a list of contacts in the United States based on your parameters.
For example, you might want to find potential foreclosure homes or look for an absentee owner living in another state. They can often provide detailed information to help narrow down your search.
Look For Suppressed Property Ownership Information
Though unusual, the property owner sometimes asks for their information to be suppressed. Hiding contact information can happen if the owner is concerned about their privacy.
Perhaps the owner is in a witness protection program, but whatever the reason, they might not be happy that someone is looking into their business. Your best action might be to contact a lawyer to help find out who owns a property in these circumstances.
Websites to Find Property Owners Online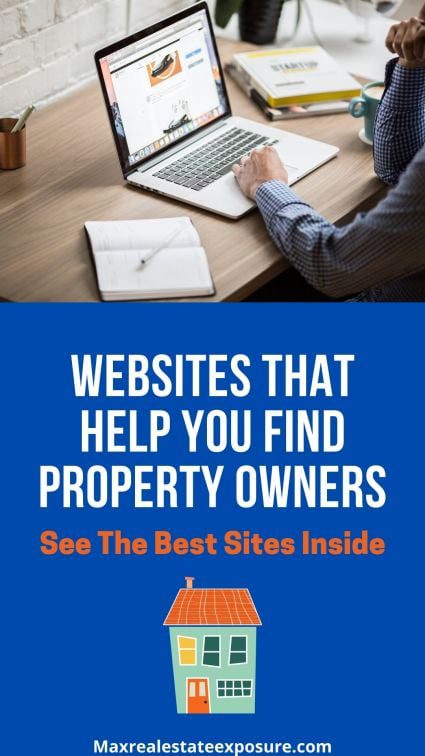 There are quite a few websites that will allow you to discover the name of the owner of a house you're researching. Property owner lookup becomes easier by trying these sites. You can find a property owner for free with most of these sites.
US Realty Records For Property Ownership Searches
US Realty Records – is an excellent site for establishing the current owner of a house. The company provides public access to official records for property data in the United States.
A simple online search gives you access to much information, including the owner's name, mortgage, and sale history.
Property Shark Provides Owners of Property
Property Shark – with Property shark, find out who owns any property in the US, along with access to comprehensive property data.
It's an excellent site for real estate investors to determine who owns a home. The site lists records of property ownership.
You can do a property owner search on any address in the US to find out who owns a property. The website also provides the ability to research LLCs and look up an owner's complete real estate portfolio.
Property Radar For Ownership Searches
Property Radar – Besides residential searches, property radar allows you to search commercial property owners using public records data.
You can access personal info such as owners' email and telephone numbers with a simple online search.
Melissa Lookups Finds Property Owners
Melissa Lookups can be found on the Google Play store. They provide detailed information such as the owner's name, current residents, square footage, assessed value, property taxes, and other data points.
Nationwide Environmental Title Research
Nationwide Environmental Title Research – as previously mentioned, NETR is a public portal to research how to learn who owns a house. Using the site, it will be possible to find public documents on property deeds, assessment data, tax info, mortgages, parcel maps, and more.
Searchbug Helps Locate Homeowners With PO Boxes
Searchbug – sometimes, it is harder to find a property owner when they only use a PO box for their address. The site lets you find a residential address from a PO box number.
With the help of Searchbug, you can locate a property owner's name.
The Information Needed to Search for a Property Owner
If you have the property's address, this should be enough information. The parcel number of the property can also be used to search. If you don't have either of these details because you don't have the full address, it's typically possible to do a partial search in these databases.
In a situation like this, it is usually best to narrow your search as much as possible to save time. There's no point in spending hours trawling through the records when you can cut down on the number of potential homes it could be.
Google Street View can often help with this, it allows you to search around the property, and the street, to find out more information about the home.
You can check the numbers on neighboring homes to determine the number of homes you want.
How to Find Out Who Owns a Rental Property
All the tactics we have discussed can be used to find the owner of a rental property. It is likely the tenants also have the contact information for the landlord.
Final Thoughts on Finding Out Who Owns a Home
If you need to know how to determine who owns a property, you may be surprised at the number of options available. In many counties, you can get the information online for free, though it might not be as easy as that in many cases.
There are laws in some states that prevent the disclosure of ownership information. If you have such a problem, the only option is to order a formal title search to reveal these details.
Hopefully, you have learned quite a bit and now understand how to find a property owner. If you want to find out who owns a property in Massachusetts, I can try to lend a hand. Feel free to reach out.
---
About the author: The above Real Estate information on how to find the owner of a property is provided by Bill Gassett, a Nationally recognized leader in his field. Bill can be reached via email at billgassett@remaxexec.com or by phone at 508-625-0191. Bill has helped people move in and out of Metrowest towns for the last 37+ Years.
Are you thinking of selling your home? I am passionate about Real Estate and would love to share my marketing expertise!
I service Real Estate Sales in the following Metrowest MA towns: Ashland, Bellingham, Douglas, Framingham, Franklin, Grafton, Holliston, Hopkinton, Hopedale, Medway, Mendon, Milford, Millbury, Millville, Natick, Northborough, Northbridge, Shrewsbury, Southborough, Sutton, Wayland, Westborough, Whitinsville, Worcester, Upton, and Uxbridge MA.
Summary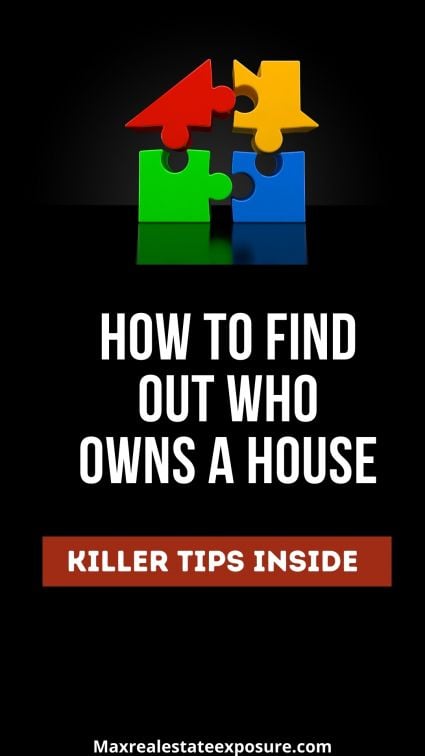 Article Name
How to Find The Owner of a Property: Who Owns This House
Description
See how to find the owner of a property. Learn how to search for the person that owns a specific house you would like to buy.
Author
Publisher Name
Maximum Real Estate Exposure
Publisher Logo