How Do Assessed Value and Fair Market Value Differ?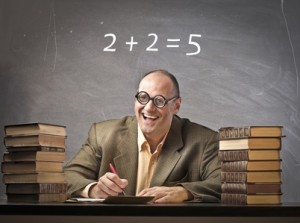 If you think real estate assessed value and real estate fair market value have any correlation to one another then you are wrong! As you read further you are going to discover the difference between assessed and fair market real estate values.
Over the last twenty seven years while working as a Massachusetts Realtor, one of the misconceptions that I routinely come across is people who like to draw a definitive correlation between a homes assessed value and it's fair market value.
Lets set the record straight folks – there is very little correlation in most circumstances between the two figures.
In fact some of the biggest perpetrators who misuse this information are Realtors themselves! Of course a Realtor who is going to discuss a homes fair market value in relation to it's assessed value is only going to do so if it sheds a positive light on the property they are marketing.
Unfortunately the myth of assessed Real Estate values having  a strong correlation to their present market value persists because of this.
Often times the general public gets confused about this because a number of Realtors fail to educate their clients that there is a big difference between an assessed value vs fair market value. Looking at assessed values is about as good as using Zillow.com to figure out what a home is worth! If you have done any research on Zillow then you know how inaccurate their home values can be.
When the real estate assessed value the town places on a home is higher than what a property is on the market for you will often see a Realtors advertisements that say something like this "Come see this bargain home that is priced $100,000 less than the assessed value". What this immediately tells me is the Realtor either is not educated on property valuation or they believe there will be someone ignorant enough to think the home is the bargain of the century. Someone that knows better will be realizing the property has been over assessed by the town and the seller has been paying too much taxes!
The opposite of this scenario is home buyers who see a home listed higher than the assessed value. If they have not been informed properly by their buyers agent, they will use this data point as part of their negotiations when submitting an offer. The argument a buyer makes is that their offer is a certain dollar value because of what the assessed value happens to be.
If more Realtors did a better job of teaching the public about the difference between fair market value and assessed value there would be far less confusion. Buyers would never be trying to correlate real estate assessed value to the fair market value.
In most cases assessed values are a worthless piece of data when figuring Real Estate values.
Here in Massachusetts most people realize Real Estate values have dropped in most areas by a large percentage over the last seven years. As values have dropped there were some folks that thought their taxes would come down along with them. When people misconstrue that assessed values and fair market values are the same they will generally arrive at this conclusion.
In theory this should be the case but assessed values are nothing more than a yard stick for a municipality to collect an appropriate amount of taxes to sufficiently cover the state and local appropriations chargeable to the city or town.
So what this means is the town is going to need to get "X" amount of money every year to run the municipality. If market values of homes are dropping assessments will eventually catch up to them but in the meantime towns will increase the tax rate as necessary to ensure they still get the funds necessary to cover their budget.
You also need to remember that the assessed value of a home often lags the market because the valuations are not re-calculated until the beginning of the next calender year. So if the market value of local properties are declining, it is not unusual to see the assessed value being higher. Likewise if values are heading up it could be just the opposite.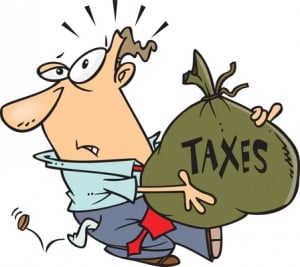 While practicing Real Estate I have seen some of the strangest things when it comes to assessed home values. Believe it or not I have seen some homes that are as much as a couple hundred thousand over or under assessed in comparison to their sales price.
I have seen two homes built by the same builder side by side where home "A" was larger and had a bigger lot than home "B" yet home "B" was charged more in taxes due to a higher assessed value. This should never happen but it does!
Home that have re-sold more recently will usually have a more accurate correlation of their market value vs assessed value than a home that has not sold in a long time. For example, a home that sold a couple years ago usually will have a stronger correlation than a home sold fifteen years ago.
Another example of how assessments can become slightly skewed is the home owner who feels they are being over assessed by the town, files a challenge, and wins an abatement. Their assessed value is now changed to the lower value.
Does every other home owner who has a similar property get a notice in the mail saying their properties assessed value will also be coming down courtesy of the research done by Mr. Smith who lives down the street? If life were only that grand! This is the perfect example of the squeaky wheel getting the grease.
What is Fair Market Real Estate Value?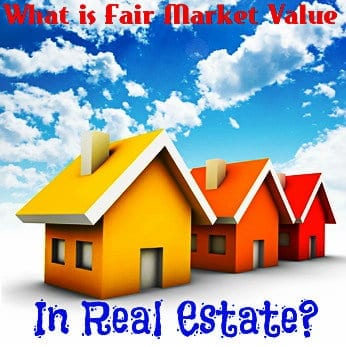 So how do real estate assessed value and fair market value differ? The fair market value of real estate is what a buyer would be willing to pay for a property on the open market with no undue influence. In real estate the term "arms length transaction" is often mentioned. An example of a non arms length transaction is when a family member buys a property at a discount to what it would be sold for otherwise.
Often times in real estate if one family member is buying from another they don't always purchase at the full value of the property. Under these circumstances you could not conclude that the property is worth the reduced sales price. If however, the property was put on the market and all real estate buyers had an equal opportunity to purchase the home, it would be concluded that whatever the sale price ends up being is the fair market value.
There are some additional examples in real estate when there are extenuating circumstances where properties are not sold for the fair market value. A few of these circumstances are when someone is  selling a home in divorce or an owner who gets transferred to another part of the country. Sometimes selling becomes constrained by time and an owner may discount the sale price in order to get the home sold quicker.
A distressed property will usually not sell for full fair market value either. A distressed property could mean any number of things – some examples include an unusual amount of foreclosures in close proximity to the home,  a toxic waste dump nearby, the property being in a  flood zone, or other similar types of issues that could cause buyers to look elsewhere for homes.
As a homeowner the way you determine real estate fair market value is by looking at what other similar properties have sold for in your area. Typically the sales must have occurred in the last six months in order to be considered a comparative sale. Anything longer than six months lenders and appraisers will not look at. The homes should be of similar size, style and characteristics.
Either a competent Realtor or an appraiser can determine your homes real estate value. Keep in mind the word competent. Like anything else evaluating the fair market value of real estate is a skill. There are many real estate agents who are clueless when it comes to evaluating a properties value!
One other additional thing to keep in mind. A properties appraised value is not necessarily the same thing as when a real estate agent provides a fair market value or comparative market analysis. An appraisal is conducted by a certified appraiser. This is done in a real estate transaction where the buyer is getting a mortgage. The lender wants to make sure that they are lending money on a property that has a value equal to or greater than the purchase price.
An appraiser will also be asked to provide market values for properties when homeowners are looking to re-finance into a new mortgage. Theoretically the fair market value and appraised value should be relatively similar. When appraisers and real estate agents determine market value they both use comparable sales data to arrive at a definitive property value. In essence these two figures are nothing more than opinions of value. They should however be based on previous sales data that are a reasonable person would conclude is substantially similar.
How to Challenge An Assessed Real Estate Value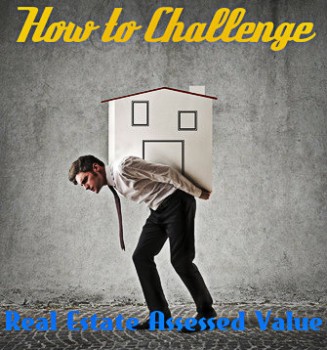 Sometimes a homeowner will purchase a property for X number of dollars. Later after getting their tax bill they feel the assessed value is way out of line vs the fair market value. No surprise there as it happens all the time!
So what should you do if you think your assessed value is out of line with other similar homes in your neighborhood or town?
You could head to your local assessors office and file for a tax abatement! All the information necessary regarding the application process and the deadlines for filing should be made available to you at town hall.
Applications for tax abatement's are due on or before the due date for payment of the first actual bill. The towns assessor has up to three months in Massachusetts to act upon an abatement request.
If you are denied your abatement request and do not feel that the assessor made the proper ruling you have the right to appeal to the State Appellate Tax Board.
Conclusions on Real Estate Assessed Value vs Fair Market Value
In summary an assessed value is the valuation placed on a property by a public tax assessor for purposes of taxation. Fair Market Value on the other hand is the agreed upon price between a willing and informed buyer and seller under usual and ordinary circumstances. It is the highest price which the property will bring when exposed for sale on the open market to a buyer who is purchasing with full knowledge of the properties highest and best use.
Hopefully after reading this you have figured out that a real estate assessed value has nothing to do with fair market value.
Other resources concerning real estate valuation worth a look:
Use the additional resources regarding real estate assessed value vs fair market value to not only educate yourself of these two distinct terms but to also price your home properly when selling.
---
About the author: The above Real Estate information on real estate assessed value vs fair market value was provided by Bill Gassett, a Nationally recognized leader in his field. Bill can be reached via email at billgassett@remaxexec.com or by phone at 508-625-0191. Bill has helped people move in and out of many Metrowest towns for the last 27+ Years.
Thinking of selling your home? I have a passion for Real Estate and love to share my marketing expertise!
I service Real Estate sales in the following Metrowest MA towns: Ashland, Bellingham, Douglas, Framingham, Franklin, Grafton, Holliston, Hopkinton, Hopedale, Medway, Mendon, Milford, Millbury, Millville, Northborough, Northbridge, Shrewsbury, Southborough, Sutton, Wayland, Westborough, Whitinsville, Worcester, Upton and Uxbridge MA.
Enjoy This Real Estate Article?
"Subscribe To My Blog - It's FREE and No Spam EVER!"
Get my blog articles in your inbox as soon as they are published!