Effective Home Selling Tips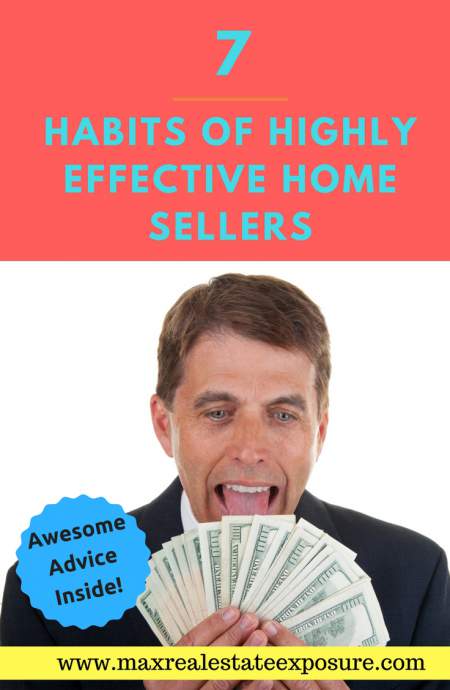 Some homes get listed and sold within hours or days!
But then there are also many home sellers whose homes stay listed for weeks or months on end without anything more than a couple of inquiries!
This can be frustrating!
At length, they are forced to lower the asking price.
Sometimes more than once!
And sometimes, even this is unfortunately not enough to close a sale.
So what's the difference between an effective home seller and the rest of the pack?
Sellers are up against many diverse factors such as location, the condition of the property, and competition in the market.
Is there even a way to gain an upper hand as a home seller?
There is "To change ourselves effectively, we first had to change our perceptions."
― Stephen R. Covey, The 7 Habits of Highly Effective People: Powerful Lessons in Personal Change
This article follows our popular article, The 7 Habits of Highly Effective Home Buyers.
We are once again taking a page (or rather several pages) from Stephen Covey's influential bestseller, "The 7 Habits of Highly Effective People".
His advice, applied to home sellers, can provide a sure-fire edge in the often arduous task of selling up.
By now, Mr Covey should need no introduction: in his lifetime he was an author, professional speaker, professor, consultant, and management expert; his impressive qualifications include a BS from the University of Utah and an MBA from Harvard Business School; and besides holding other doctorates, he had no less than 10 honorary doctorates!
The book to which we now refer was by far his most popular book.
It earned him a spot in Time Magazine's "25 most influential Americans" and has sold over 25 million copies in several languages and was the first non-fiction audiobook to sell over a million copies!
I could go on about his pedigree, but I'm certain his advice will speak for itself!
Here is my advice to anyone selling a home, or rather The 7 Habits of Highly Effective Home Sellers:
Habit #1 — Be Proactive: Get the home move-in ready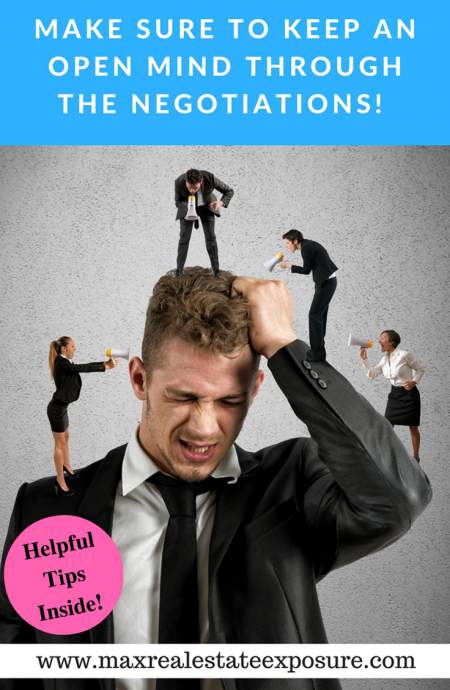 Covey's first point refers to taking the bull by the horns.
He points out that effective, successful people are in the habit of taking the first step.
If you are looking to sell, it's never too early to start preparing your house for sale.
Proactive thinking means that from the time you take ownership, you are investing in the property.
In other words, each time you effect repairs or perform savvy home renovations, you are adding value to the asset!
This will pay off when it comes time to sell.
As a conscientious homeowner, you've been maintaining and improving the property since you moved in.
Now it's time to start looking at the house through the eyes of a prospective home buyer.
Structural damage?
Leaky plumbing?
Unkempt areas?
Ice dam problems from a brutal winter?
Damaged cabinets? The list could go on and on!
In essence, you are not only preparing to put your home on the market but to be ready for the buyer's inspection as well.
So, start giving attention to anything that would put you off, if you were looking to buy the property.
If you're looking to get a great price for the sale of your property, in being proactive you will have begun your journey towards this.
"I am not a product of my circumstances. I am a product of my decisions."
― Stephen R. Covey, The 7 Habits of Highly Effective People: Powerful Lessons in Personal Change
Habit #2 – Begin With The End In Mind: Prepare for your own purchase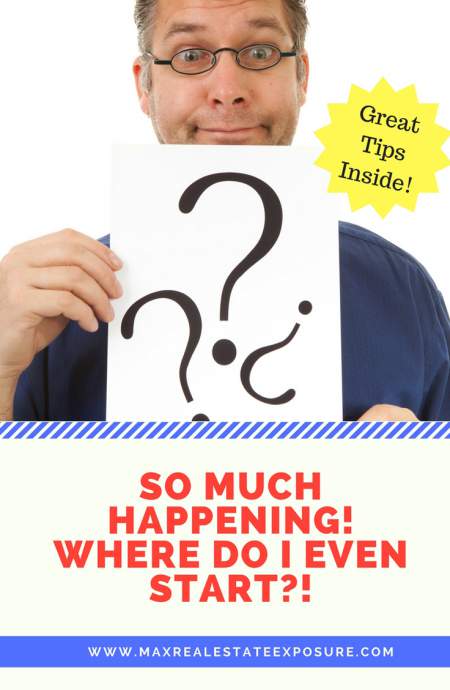 Next, Covey encourages readers of the book to plot out their preferred direction and destination.
Build a picture of the desired end towards which you can begin to move.
If you are planning to buy a new home, give this some careful thought, as you can easily save time and money by avoiding temporary moves and rentals.
Consider what you want and need in the new location. Get pre-approved for the mortgage on your new home.
Nobody likes nasty surprises – especially when you've already signed the purchase offer!
Home buyer remorse ring a bell?
You don't want to go back on your decisions at a later stage, so rather think ahead.
This is one of those parts in the process where a good Realtor will be able to assist you!
Your agent can help you to secure your next property while you are embarking on the sale of your current one. Your Real Estate agent should be able to provide tips for buying and selling a home at the same time to increase the odds of success.
Or you might be in the position where you're not buying, only selling (for example, when are selling a second home).
You can also begin with the end in mind: begin to plan how your adjusted income and expenses will run on a monthly basis.
Heck, it could be a good time to look at other investments with the injection into your bank balance!
"There are three constants in life… Change, Choice and Principles."
― Stephen R. Covey, The 7 Habits of Highly Effective People: Powerful Lessons in Personal Change
Habit #3 – Put First Things First: Get to know the process
As a home seller, you need to have an understanding of the home selling process.
After all, you don't sell your house every year!
Plus, you may want to have an understanding of the home buying process while you're at it.
Even if you aren't buying, you want to attract home buyers and will want to know how they think.
You may face the temptation to leave out this step and jump right in with both feet, but planning ahead in this way can empower you to avoid the pitfalls of the process.
Covey's book is all about making sure your perceptions are as accurate as possible.
This is what sets you up for success!
There are plenty of great online resources available for the home seller.
Meanwhile, you might as well jump onto some property websites and get an idea of what the asking prices are for similar locations in your area!
"Courage isn't absence of fear, it is the awareness that something else is important"
― Stephen R. Covey, The 7 Habits of Highly Effective People: Powerful Lessons in Personal Change
Habit #4 – Think Win-Win: Price it right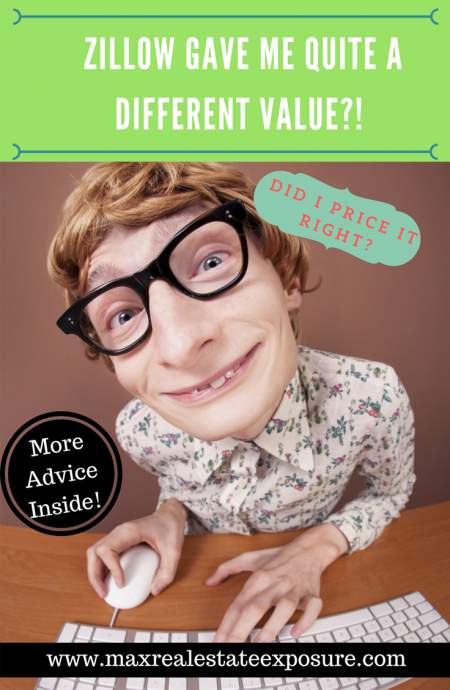 Thinking "Win-Win" is about finding solutions that work for all parties involved.
For example, you can get a great price for your home without disadvantaging the buyer.
Everybody wins!
Your goal is to sell your home at a great price: if you set the price too high, you will find that potential buyers aren't interested.
And in trying to get that unreasonably high price, you've lost out, and so have your buyers: lose-lose.
This step right here is crucial in securing the sale: setting the price right is make-or-break!
If the home is overpriced, you will have to gradually slash the price, while the property endures a long stay on the market, which is negative momentum for getting buyers interested in a property that is going "stale"! This is especially important when selling luxury homes. Quite often high end homeowners will inflate the "price tag" unnecessarily for "negotiating room".
"Win-Win" thinking says, for example: "Let me set a price that's competitive, rather than attempt to put the squeeze on potential buyers. It's better than being unable to sell. "
"The main thing is to keep the main thing the main thing."
― Stephen R. Covey, The 7 Habits of Highly Effective People: Powerful Lessons in Personal Change
Habit #5 – Seek First To Understand, Then To Be Understood: Keep an Open Mind Through the Negotiations
This fifth habit is not just a home selling trick, it's a life skill.
Anytime you enter into a transaction, it is in your best interest to see the situation from the other side, and when it comes to selling your home, it will help you to stay open-minded!
Many sellers sabotage the sale by being unwilling to compromise: flexibility and a willingness to negotiate will help you to win the sale.
You may encounter a buyer who is ready to sign but has as a contingency they'd like to include in the offer.
Even though it's not ideal, if you completely close yourself off to the idea of any real estate contingency, an unwillingness to perhaps spend a relatively small amount could actually cost you the sale of the house!
Or, you could encounter someone who pitches a price below what you are asking. Perhaps someone else has given a higher offer.
Again, keep an open mind!
The highest bid isn't the only factor – what kind of mortgage is the buyer able to secure? If the lower bidder has a better looking financial profile, that could be the right option.
What is the quality of the offer being presented?
Try to see the transaction from the side of the buyer, as well as keeping your position in mind; this is key to an effective sale.
"You can't talk your way out of a problem you behaved your way into!"
― Stephen R. Covey, The 7 Habits of Highly Effective People: Powerful Lessons in Personal Change
Habit #6 – Synergism: Enlist a good real estate agent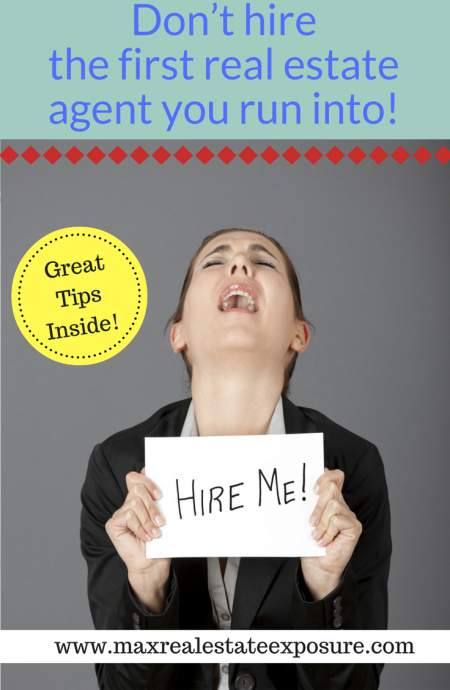 Here is a tip that will make all the difference whether you are selling, or buying.
Or both!
A good, reputable Realtor is going in with much more experience than a first-time buyer on their own! (Or even second- or third-time buyers for that matter)
He or she will have the answers to your questions. They will also help with the questions you didn't know to ask!
Why don't you have a look back over the points listed above!
A good agent will help you with all the key points of the sale: after all, they understand the home selling process and the current market conditions, will set the right price, look for a property to buy, and will negotiate the sale for the most favorable outcome!
Yes, you could try to sell your home privately, and you may make a little more money by dodging the agent commission, however, a Realtor will cut down the period of time your property remains on the market, and not only that, but the real estate agent will ensure you avoid pitfalls and/or unexpected hassles!
Using a specialist can save you a lot of time, money, as well as headaches!
And you might even find that you come out with a better price at the end than what you could have set up on your own!
Don't they say that wise counsel wins wars?
"Trust is the glue of life. It's the most essential ingredient in effective communication. It's the foundational principle that holds all relationships."
― Stephen R. Covey, The 7 Habits of Highly Effective People: Powerful Lessons in Personal Change
Habit #7 – Sharpen The Saw: Develop your skills in staging the house
Now that everything is set up for success, it comes to the nitty-gritty of staging the house.
Make no mistake, it is a skill.
There is so much we could say about staging the house, but let's keep it to these few top tips:
Set up the house to look "neutral", as buyers want to envision their family and furniture in the home, and unfortunately, your very specific tastes might be too far off what they had in mind. You might want to put a neutral coat of paint over boldly colored areas.
Make the house available for viewing as much as possible.
Please leave the house while the viewing is taking place. At times, it could be somewhat inconvenient to accept prospective buyers for viewings, but it is worth it. To sell, you can use as much exposure as possible. This can quickly convert to a firm offer.
"If the ladder is not leaning against the right wall, every step we take just gets us to the wrong place faster."
― Stephen R. Covey, The 7 Habits of Highly Effective People: Powerful Lessons in Personal Change
There you have seven strong, time-tested habits to take you into being an effective home seller!
Don't settle for anything less.
Other Helpful Home Seller Related Articles:
If you have enjoyed reading this blog post, please make sure to share it across your social media networks!
About the author: The above article "The 7 Habits of Highly Effective Home Sellers" was provided by Xavier De Buck, your top-producing Johannesburg (South Africa) real estate agent with Chas Everitt International Luxury Portfolio, who's passionate about the property market, technology and the synergy of both! You can read his blog at LuxuryHomesJohannesburg.com.