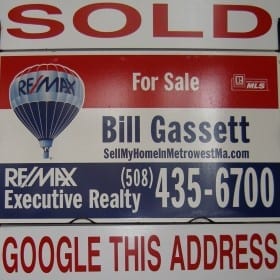 One of the first things that may come to mind reading the title "Google this address" is why you would need or want to do that. If you are in the market for buying a new home or other Real Estate the answer is an easy one. When you "Google" the address of a property you get everything under the sun you could possibly want to know about that particular address and maybe even some other info about something on the street you would want to be aware of!
From a Realtors perspective who is tuned into the fact that over 90% of all buyer's find their home online, this has become a vital part of my marketing arsenal. What do you mean by that Bill? What I mean is that today Google is used as a search tool for EVERYTHING with Real Estate being no exception. When I am marketing a clients home I want to provide dominant online exposure for their home. That means a few things.
First of all every home that I market is going to be "enhanced" at all the most heavily traveled websites that consumers visit such as Realtor.com, Trulia.com and Zillow.com. Enhanced means I am not going to rely on the MLS data feed that sends the bare bones descriptions, a few photos and no video tour to the standard listing you see that most Real Estate agents have on these sites.
What you are going to find for the homes that I market is extra photography taken with a high end camera, carefully thought out descriptions that focus on all best features and attributes of the home, as well as a video tour. Consumers love videos tours and should be a part of any homes marketing package. Just take a look at Youtube today compared to a few years ago and see how many homes are being marketed there now. It is easy for a buyer to get a good understanding of the home before they even set foot in the door. As a seller this is what you want!
Real Estate Google Searches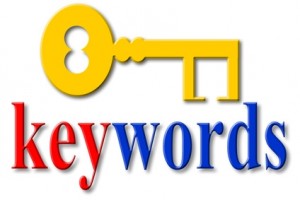 While many consumers may find homes by going through one of these popular Real Estate search portals, the other way they will find property is by doing a general local Real Estate search.
Popular searches phrases in the Real Estate arena include things like the city, state, and the word "Real Estate" or "homes for sale".
For example Ashland MA Real Estate or Hopkinton MA homes for sale. As a Realtor who understands this is the type of search many home buyers will punch into Google, I want to make sure that my websites and Real Estate blogs come up for those kind of search terms. The goal of course is to be putting as many eyes as possible onto my clients homes. If I can get more visitors to my websites then all the better for both myself and my clients.
When you do these kind of competitive Real Estate searches for any location across the country what you are generally going to find is the large Real Estate portals mentioned above. The reason that happens is simple. These companies tell their webmasters to make sure they get their sites to the first page of Google because they want the consumer traffic heading their way.
For a Realtor to get to the first page of Google for a competitive search term is not easy. You have to have a strong grasp of search engine optimization (SEO) which fortunately for me and my clients I do! For almost every single town in the Metrowest Massachusetts area that I cover you will see my website and blogs come up all over the search results. This is a tremendous boon for business. As a side note, another search query that every Realtor should be interested in is there city, state and the word Realtor or Realtor and city, state. These are the types of searches a consumer would type when they have an immediate need for the services of a Real Estate agent.
So you may be thinking how does all of this online marketing relate back to the original thought of Google the street address? That's an easy one folks. When you do a great job with online marketing you love it when a consumer Googles the street address because they see all the national websites in which you have made major enhancement, they see your websites and blogs and they see the video tours. They get every piece of information they could ever possible want on the home that they are interested in.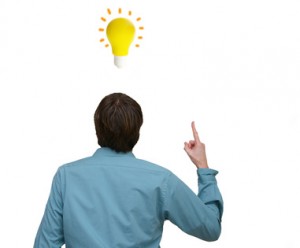 In many circumstances people never think about using Google and punching in a street address. So a couple of years ago I came up with the idea of creating sign riders that go on all of my signs that say "Google this address".
So know when a potential buyer visits one of the property's I am marketing I put this into their thought process. If they have a smart phone they can even look at most of these sites while sitting in front of the home.
The creation of a sign rider with the Google this address mantra was actually featured in the National Realtor magazine as a great marketing idea. I got kudos and comments from a number of Realtors across the country telling me they were going to start using it themselves. In fact I have already seen a few of some of the Realtors in my company RE/MAX Executive Realty already starting to use it.
What really makes it work however is when you have a well put together website that does an incredible job of showing off the homes you are marketing.
Other Real Estate articles worth a look:
---
The above Real Estate information on Google this addresss was provided by Bill Gassett, a Nationally recognized leader in his field. Bill can be reached via email at [email protected] or by phone at 508-625-0191. Bill has helped people move in and out of many Metrowest towns for the last 27+ Years.
Thinking of selling your home? I have a passion for Real Estate and love to share my marketing expertise!
I service Real Estate sales in the following Metrowest MA towns: Ashland, Bellingham, Douglas, Framingham, Franklin, Grafton, Holliston, Hopkinton, Hopedale, Medway, Mendon, Milford, Millbury, Millville, Northborough, Northbridge, Shrewsbury, Southborough, Sutton, Wayland, Westborough, Whitinsville, Worcester, Upton and Uxbridge MA.