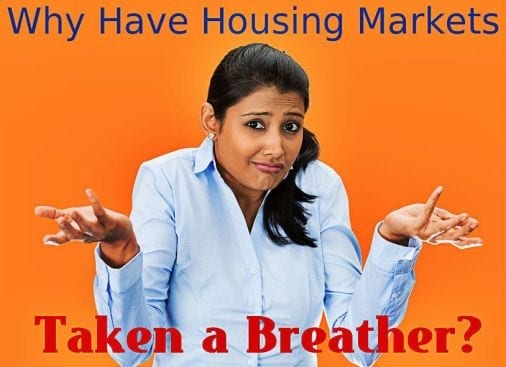 If you have been paying attention to real estate markets recently, you may have noticed that things are moving a bit slower than usual. While all real estate is local and not every market is the same, there are some trends that can begin to arise. Recent statistics indicate that real estate markets across the country have taken a breather. This is in large part because of the lagging amount of first time home buyers purchasing property!
The National Association of Realtors reports that this year through October just 33 percent of all personal residences were purchased by first time home buyers – down from 38 percent last year. This is the lowest level seen since 1987. Historically, first time home buyer sales have hovered around 40 percent of all sales.
The lack of participation from this particular group of home buyers has definitely become noticeable in markets around the country, and it is worth considering why they are not buying.
You may be thinking to yourself who cares as first time home buyers are only one segment of the real estate market. What difference does it make? The answer is plenty! Real Estate is much like dominoes. So many things can be effected in real estate by just one thing. Without first time home buyers there is a domino effect that impacts the rest of the market.
When the first time home buyer properties are not being purchased as readily as they once were the rest of the market gets effected. Those that are selling first time buyer homes are not able to purchase the move up properties so each increasing price point is feels the effect right up the line.
In my area of Metrowest Massachusetts the slow down in the real estate market has become very noticeable. At first many were thinking it was just attributed to the seasonal changes in the market. While it is true that the end of Fall and into the Winter brings a slow down to real estate activity in the Northeast due to holidays and less desirable weather, the decrease in activity has been more pronounced. This can be directly attributed to first timers not buying homes!
Why First Time Buyers Are Not Purchasing Homes
So why exactly has the share of first time buyers purchasing homes hit a twenty seven year low? There are several issues that first time buyers are running into, including:
Higher Student Debt – Student debt is at levels higher than every before, and it is a problem that does not show any signs of slowing down. According to CNN Money, the average student loan debt in 2013 was $29,400. Of course, this is only the average. There are many graduates with far, far more debt, entering a slow job market without a lot of prospects. It is difficult to encourage these individuals to attempt to buy a home and take on even more debt. With so much debt already under their belts, many of these individuals will struggle to get a home loan due to the existing debt.
Rising Rents

– Rent is going up – way up in many of the most popular places to live. The young potential home buyer may move to a popular city to improve his or her job chances of landing a good paying job. Unfortunately, this also means renting in a market that costs a great deal to live in. It is difficult to save any money towards a down payment when all of your money is going towards rent. This is a double edge sword because generally people will buy homes when rents exceed what you could pay for similar housing by taking a mortgage and purchasing a home. The problem lies in the fact first timers are not able to sock away enough cash to make a down payment that is acceptable.
Weaker Job Market

– A first time home buyer needs a good job to come up with the money for a down payment and often to qualify for a loan. The problem is, there are fewer "good" jobs to go around these days. It is quite common to see college graduates waiting tables and working in retail – jobs that may pay enough to make ends meet, but do not allow for these individuals to save up enough money to buy a home. The days of a college grads coming out and making a six figure salary are not a plentiful as they once were.
Stricter Lending Standards

– Zero money down and other questionable lending practices are now long gone. While the riskier loan types may have never had a place in responsible home ownership, the standards lenders now use to determine home loan options – even the standard 30-year mortgage with a decent down payment – are stricter than they once were. This puts first time home buyers in a bad position. Even qualifying for a loan is difficult. Especially when you don't make enough money to come up with a decent down payment and you don't have the kind of job that pays enough to meet the demands of today's lenders.
Destruction of Family Wealth

– Many American families have spent years building assets that they hope will carry them on through retirement – and maybe even leave a little left over to help out the kids. But the recent recession has done a number on many of the assets that once would have allowed parents to help out with a down payment. Everyone has heard of retirement funds that disappeared overnight, of real estate prices that dropped substantially. Situations like these have put a real dent in the portfolios of many families. This means Mom and Dad, Grandma and Grandpa – well, they are in no position to gift tens of thousands of dollars towards a first time home purchase. Many first time buyers can expect to get a house warming gift from their parents and nothing more.
Recovering Housing Market

– In a cruel twist, first time home buyers are being hit with real estate markets that are making a comeback – some in a big way. The bottom in most real estate markets across the country bottomed in 2012. For the last couple of years prices have been rising at a pretty solid clip. Depending on where they are trying to buy, they may be finding house prices that are increasing month by month, putting their dreams of a home further out of reach. They may stuck between a rock and a hard place – suffering from a difficult job market, struggling family finances, yet needing to buy in an area where homes are actually going up in price.
Getting Clear on What Your Options Are
All of these factors are working against many potential home buyers. However, what applies to the market as a whole may not apply to the individual. The only way to know for sure is to actually do the research on the options that apply to your situation.
If you are a first time home buyer and you are serious about getting a home, it doesn't hurt to approach some lenders and discuss your situation with a qualified real estate agent. Different lenders have different policies – meaning one may turn you away while another may give you some financing options. If you are a potential first time home buyer, here are some of the best first time home buyer tips that you should follow. These tips come from years of experience being a Realtor as well as owning multiple properties. A big part of buying a first home will be preparing for the purchase well in advance of actually writing an offer on a home.
Working with a Realtor, you can see what markets are actually a possibility for your current job and financial status. First time home buyers often need to be more flexible – buying in less desirable areas, further from town, purchasing a smaller home or a condominium. Between the lenders and the real estate agent, you may discover that you can in fact buy. You'll never know until you try.
The Case For Buying a Home Now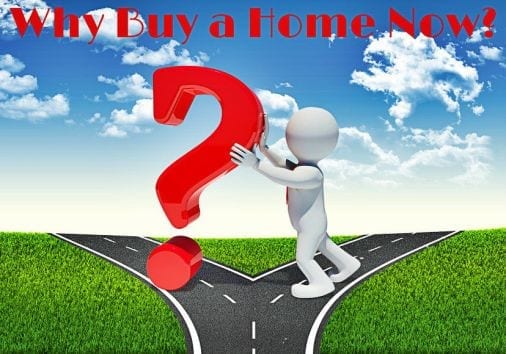 In some respects there is no better time than the present to buy a home as long as you are financially qualified to do so. Interest rates are near historic lows. Never in our history has money been so cheap to come by. As anyone who has bought a home can tell you this can change very quickly. Not getting into the market when you should have can cost you thousands of dollars if interest rates move up.
The big caveat however remains the fiscal responsibility of becoming a homeowner. Buyers need to prepare for what lies ahead from a financial perspective. Many home buyers get too caught up in the excitement of owning their own place and forget about all the responsibilities that come with it.
How does a buyer know they are ready to make a purchase of a home before just diving right in? Getting this right is obviously a key to not getting yourself into a very big financial pickle. There are some good ways to know you are ready to become a homeowner including your personal life, finances and job all being completely stable. There are of course others but these play a huge role in staying on the straight and narrow. If these things have been holding steady and they appear likely to remain that way then thinking about purchasing a home could be a wise long term move.
Once you have decided that buying a home could in the cards you are going to need to understand the additional expenses when owning a home. Far too many buyers don't give much thought to all the associated costs with owning a home besides the principle, taxes and insurance. These additional expenses can put a big dent in your finances if you have not planned accordingly. This is why socking away additional funds is so important. Buyers should always have a safety net when purchasing a home.
Additional First Time Home Buyer Articles Worth Reading
If you are giving serious consideration to buying your first home take a look at the above first time home buyer references. Each of these articles are packed with solid advice to make your first real estate experience a good one!
---
About the author: The above Real Estate information on why has the housing market taken a breather was provided by Bill Gassett, a Nationally recognized leader in his field. Bill can be reached via email at [email protected] or by phone at 508-625-0191. Bill has helped people move in and out of many Metrowest towns for the last 27+ Years.
Thinking of selling your home? I have a passion for Real Estate and love to share my marketing expertise!
I service Real Estate sales in the following Metrowest MA towns: Ashland, Bellingham, Douglas, Framingham, Franklin, Grafton, Holliston, Hopkinton, Hopedale, Medway, Mendon, Milford, Millbury, Millville, Northboro, Northbridge, Shrewsbury, Southboro, Sutton, Wayland, Westboro, Whitinsville, Worcester, Upton and Uxbridge MA.