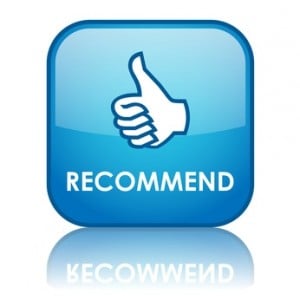 In every Real Estate transaction I strive to make those I work with have a terrific experience. My goal is to have my clients want to refer me to all their friends and relatives.

Here are some opinions and reviews of my services by customers, clients and colleagues.
Raving Real Estate fans and success stories in Metrowest Massachusetts.
Average rating:
37 reviews
Aug 4, 2016
We definitely recommend Bill Gassett
Hey Bill,Thank you for all your hard work helping Karen and I to sell our home in Hopkinton and buy a new one in Framingham. We appreciate that you always returned our calls and answered our e-mails so promptly even when out of town or on vacation.We were really impressed with your knowledge of real estate. There were so many forms to sign, and things to get done, and you managed to keep us on track. Your referrals for the home inspector, painters, mortgage broker and lawyer were also excellent. We couldn't be more pleased with our experience working with you.We will definitely recommend you to anyone we know who needs to buy or sell their home.Thanks sooooo much!
May 10, 2016
Excellent, excellent, excellent!
Bill,What a fantastic job you did in helping us sell our home. Every day you were highly professional, responsive, extremely knowledgeable, and available to answer our questions completely.We expected an easy sale, but what we ended up getting was anything but easy. When we ran into a few challenges with the bank, you had the knowledge, experience, and connections in the industry to pull us through and help us maximize our home sale.We highly recommend Bill Gassett to anyone looking for a real estate agent in the area.Thanks,Nicole & Erhick
Sep 9, 2015
Great Job Bill!
Bill thanks for the great work on selling my home. We had a few bumps in the road, but you didn't let anything or anyone stand in the way of the end goal. I found you to be attentive and loved the fact you kept me informed at all times. I would recommend you as a good Realtor to anyone thinking of selling their home.
Mar 1, 2015
Thank you so much!
Bill,

Erica and I would like to thank you so much for helping us purchase our house in Grafton. There were a lot of hoops to jump through to finally make the purchase complete due to Fannie Mae, but you got it done. You were always available to be reached either by phone or email, which is helpful for someone like myself who is always traveling out of state.

Again, thank you so much. It was a long and tough process but you got us through it!

I can't tell which star rating I am choosing on the above section, but Bill is 5 stars!

Paul and Erica
Dec 8, 2013
Fast, Efficient Sale
Bill,

Thanks for a very efficient sale of my Mom's Framingham home. Before listing, I requested a few "top realtor" reviews of her home. I chose you for your logical, organized summary and target pricing scenarios. Your process, pricing and follow through are EXACTLY what you promise. Her house received a couple of offers within days. Negotiations went smoothly. As I did this from out of state, your team, including Eileen, and recommended Legal Counsel were flawless with details, hitting key dates (inspections, signatures etc...)

Thanks for making this happen quickly and profitably!

Best,

Steve