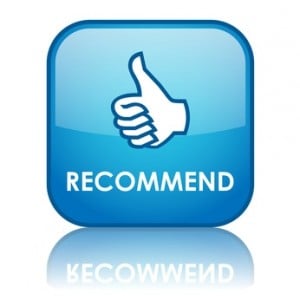 In every Real Estate transaction I strive to make those I work with have a terrific experience. My goal is to have my clients want to refer me to all their friends and relatives.

Here are some opinions and reviews of my services by customers, clients and colleagues.
Raving Real Estate fans and success stories in Metrowest Massachusetts.
Copyright secured by Digiprove © 2013 Bill Gassett
Click here to submit your review.
---
---
Happy in Franklin MA - Loves His Work, Terrific Home Seller
May 17, 2013
by
Alicia Goranson
Bill - As you know I spoke with a few realtors before I put my house on the market, and none were as grounded and really invested in the business as you were. I loved the fact you always made yourself available whenever we needed to meet, weekends, early mornings, etc. Having decided to sell my apartment after I had moved out from it, you made things easy. I was thrilled the place had an offer within a week of going live. Your handling all the paperwork remotely, with me in Seattle was a big help. You are professional, courteous, very interested in helping people , and I couldn\'t have asked for a smoother sale.
Thanks so much for everything!

---
Calm, Effective, Available
Apr 16, 2013
by
Lawrence & Marla Martin
Potential Bill Gassett Customer,

Yes, you are making a good choice by selecting Bill. His marketing is so good it has no peers, his attention to details is fabulous, we are pretty sure he even responds to emails while asleep he is so quick, he is on your side in negotiations and handles every situation with good taste.

We sold our Ashland home while we were in Florida. Bill and his assistant Eileen handled photos and last- minute staging details with terrific taste. Our house sold for asking price within 7 days while there were still many future appointments scheduled. He was an effective bridge to our buyers as we negotiated prices and schedules and even helped sell some of our furniture!
Do yourself a favor and hire this man and his resources!

---
Easiest Short Sale Ever...
Mar 04, 2013
by
Tom Nason
Bill,
I just want to say thank you to you and your staff for going above and beyond on the short sale of my house in Framingham! I live out of state and tending to a property sale is very challenging when you are not present to take care of all that comes up. You and your staff not only sold my house in a short time frame but you went above and beyond to take care of all the issues that I could not. You blurred the line between Realtor and Property Manager on several occasions, putting my mind at ease.

Your communication was prompt, informative and you clearly demonstrated your expertise in short sales. All of my questions were answered throughout the process . Your website that logs all the house showings and related feedback is fantastic. I always knew when the house was being shown and what the buyers feedback was. It really gave me a sense of what was happening day to day.

All in all, I am extremely satisfied with your professionalism, expertise and communication. I will recommend you highly to others, and if needed, will certainly engage your services again in the future. Many thanks for a job well done and for making the entire process much smoother than I would have ever anticipated!

Tom Nason - Framingham, MA

---
Thanks for selling our Framingham home!
Feb 13, 2013
by
Jennifer SanAngelo
Bill,

Thanks to you and Eileen for being so professional, efficient and accessible during the sale of our home. As soon as we decided to put our home on the market, we had a great deal of interest in our home due to the amazing internet presence that you have, the photography and details of our home were captured wonderfully and our home sold very quickly.

You helped us price it right for both parties involved. We were moving out of state and it gave us great comfort to know that everything was handled for us by complete experts. We appreciate all that you do. Thank you! We are now in Atlanta, GA and are so relieved that our home sold quickly with all of your efforts. We wish you all the best!

Jen and Dave SanAngelo- Framingham

---
Thanks For Selling Our Milford Home!
Oct 18, 2012
by
Tim Sullivan
Bill,

I never got to thank you for all your help in selling my home in Milford. You came into a very odd situation, but I knew you were working to get me what I needed to move on with my life. I appreciate your sensitivity and your candor but especially you calm demeanor when dealing with things that I was going through for the first time, like closing dates moving around, and calming me down. (Not an easy task!)

In the end I was able to get on with things and come away with a little extra, saving me from a short sale which was crucial to my next steps. I always felt that you had my best interests at heart and appreciate all the workings that happened behind the scenes to get this sale done. Oh and thanks for being a "furniture broker" too, I know that was your least favorite part of this adventure.

Thanks again for everything,

Tim Sullivan – Milford MA

---