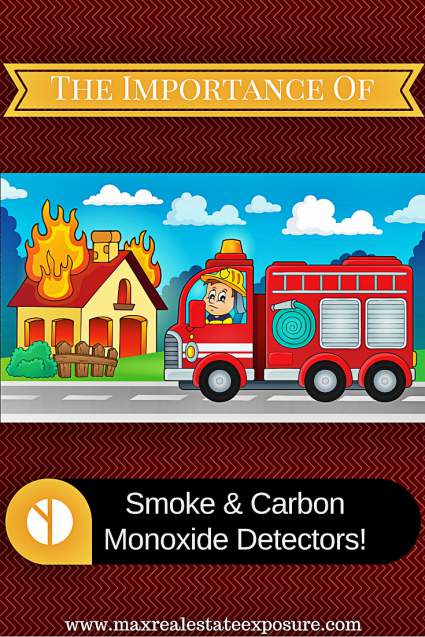 When I am interviewing with a client who is considering selling their home, one of the first things I do is go over the smoke and carbon monoxide detector requirements.
One legal requirement when selling a home in Massachusetts, and in some other states, is that you must have installed smoke and carbon monoxide detectors prior to closing.
Otherwise the closing will not be completed. If you are planning on selling your home, it is important that you meet the smoke detector and carbon monoxide detector requirements for your area prior to closing to avoid unnecessary delays.
Ideally, your Realtor should be able to explain how the area's requirements apply to you and your home. But it never hurts for you to do a little research on your own, either. Knowing the basics of these safety devices and their importance in the home can benefit both you and the people who buy your house.
The Importance Of Smoke And Carbon Monoxide Detectors
It may seem overbearing for some states to require that the seller of the house provide smoke and carbon monoxide detectors, but these requirements exist for good reasons. Smoke detectors are the front line defense against unnecessary deaths in house fires. With somewhere around 2,500 fatalities each year due to house fires, the benefits of smoke detectors are obvious.
Carbon monoxide detectors are newer on the scene than smoke detectors, but they have still been around for quite some time now. Carbon monoxide poisoning is even more frightening than a house fire, simply because it is undetectable by human senses. With no smell and therefore nothing to give it's presence away, carbon monoxide kills nearly 200 people a year, with thousands more going to the hospital every year for carbon monoxide poisoning.
States that require the installation of these detectors prior to a home sale are just ensuring that new residents are not put in unnecessary danger. The easiest point to enforce the detector requirement during a real estate transaction is prior to closing. Sellers are handing over a safe home, buyers are protected and everyone is better off for it. Meeting this sales requirement also limits the liability faced by the seller, which is extremely important.
What Are The Requirements In Your Area?
It is beyond the scope of this article to list the smoke and carbon monoxide detector requirements for every area in the country. Even in states with laws requiring detectors there can be nuances to how the law is enforced from town to town. Probably the easiest way to know what the requirements are is to ask your local fire department. At least in Massachusetts, it is the fire department that verifies the proper installation of detectors prior to closing.
You can see a complete explanation of the guidelines to smoke and carbon monoxide detector laws for Massachusetts in this comprehensive article. If you are selling your home and are looking to understand what you need for both smoke detectors and carbon monoxide detectors, this article will give you a complete explanation. The fire department should be able to explain the process, and can give you advice on which specific smoke and carbon monoxide detectors are required in the area.
In many towns smoke detectors are required to be hardwired. Make sure you understand what you will be required from your town or city. In Massachusetts carbon monoxide detectors need to be on each finished level of the home and also be placed within ten feet of all bedroom doors.
While most inspections of a home are done by the buyer, a seller in Massachusetts is required to provide a smoke and carbon monoxide detector certificate at closing. The other responsibility a seller has is to provide the buyer a passing Title V report. This is a requirement when a home is serviced by a private septic system. Lenders will not lend on a property without a passing Title V certificate.
Understanding Your Smoke Detector Options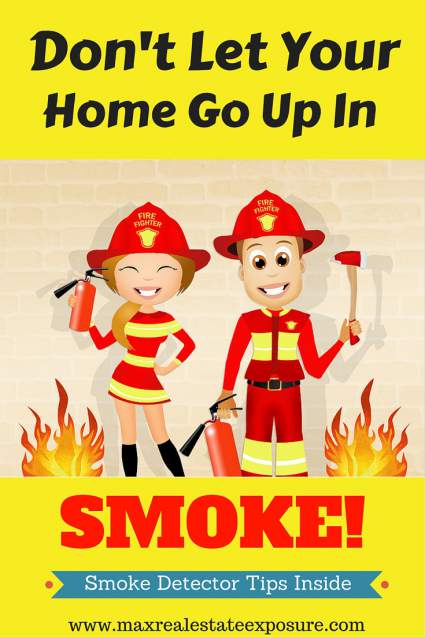 When you go shopping for smoke detectors, you will notice that there are two main types – ionization or photoelectric.
Ionization detectors maintain a constant current between two electrodes. When this current is disrupted, such as when smoke gets in the way, the detector goes off. Unfortunately, steam will produce the same result. Ionization detectors have been around longer and are usually less expensive, but they lead to false alarms and many people wind up disabling them when they are placed near a kitchen or bathroom.
Photoelectric detectors emit a beam of light that goes from the detector to the opposite wall. When smoke disrupts the beam of light the detector will go off. Photoelectric detectors are a newer technology.
They are less likely to be triggered by steam and are actually better at detecting smoldering fires, the kind that do not produce significant flames but are extremely dangerous. Tests have demonstrated that photoelectric detectors are much quicker to sound an alarm in the event of a smoldering fire.
Depending on your area, you may be required to install both types of detectors at various locations in your home. For example under new Massachusetts regulations, an ionization detector cannot be placed within 20 feet of a kitchen or a bathroom containing a shower or a tub. In these locations a photoelectric detector must be used.
Vital Need For Smoke Detectors in Your Home
According to the National Fire Protection Association these are the alarming statistics (no pun intended) for fire alarms in the United States. Obviously this information should be a wake-up call for the need to have working smoke detectors in your home!
In 2007-2011, smoke alarms went off in half of the home fires reported to U.S. fire departments.
Three out of of every five home fire deaths resulted from a fire in homes with no smoke alarms or no working smoke alarms.
No smoke alarms were present in over a third (37%) of the home fire deaths.
You can see the smoke detector requirements in every state in this handy resource. Fire safety is never something that should be taken lightly.
See this excellent Youtube video on what you need to know about Smoke Detectors.
Carbon Monoxide Detectors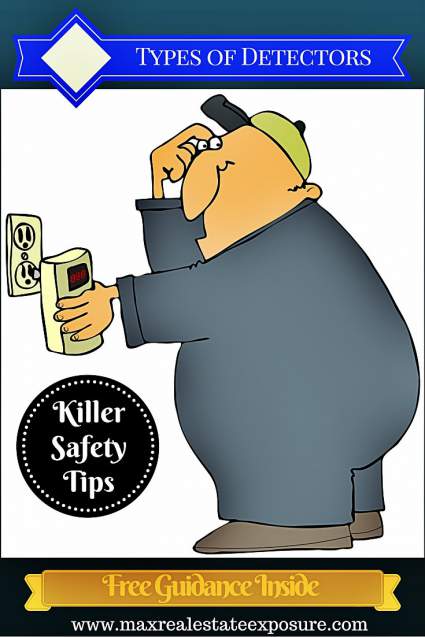 Carbon monoxide detectors are necessary in any home that uses fossil fuels, such as a furnace, water heater or fireplace. In Massachusetts carbon monoxide detectors are required to be installed when selling a home.
In order to pass papers they must be inspected by the local fire department. As a seller you will typically have your carbon monoxide detectors inspected at the same time the smoke detectors are checked.
The fire department will issue a certificate that must be brought to closing and presented to the bank providing the mortgage for the buyer.
It is important to note that one of the requirements for carbon monoxide detectors is they must be must be placed within 10 feet of all bedroom doors and on each livable level of the house.
Carbon monoxide detectors do not need to be hardwired like smoke detectors do in many communities.
Do you know what the carbon monoxide detector laws are in your state? The National Conference of State Legislatures puts out an outstanding guide that covers carbon monoxide detector laws in each state. Take a look and see if your home meets the required standards for safety.
Many Detectors To Choose From
There are a wide variety of smoke and carbon monoxide detectors to choose from. Once you know what the requirements are in your area, you can pick out detectors that will work best for your home. Some of the most common options are:
2-in-1 or Combination Detectors
There are plenty of detectors that offer both smoke and carbon monoxide detection in one unit. You may not need all units to detect both, however, so be clear on exactly what type of detectors you need and where in your home before you spend extra money on multiple 2-in-1 detectors. These type of detectors are far more common in new construction.
Dual Sensors
You can buy smoke detectors that have both ionization and photoelectric sensors. You may not want to put an ionization type detector near the kitchen or bathrooms, though.
Battery Backups
You can get battery operated detectors, plug-in detectors and detectors that hard-wire into the electrical system. Battery backups are recommended on all the detectors that you buy. You never know when the power go out. Murphy's law says the power will go out and there will be a fire!
Sensor Life
A carbon monoxide sensor can only last so long. Some units will alert you when the sensor is about to need replacing, while others won't. Manufacturers recommend that both smoke and carbon monoxide detectors are replaced no longer than ten years.
Silence Button
Detectors that are located near the kitchen are much more user friendly if they have a silence button, since cooking can set off smoke detectors.
Display for Carbon Monoxide Level
The amount of carbon monoxide that is harmful to an adult is higher than the amount that is harmful to an infant or a child. You can purchase carbon monoxide detectors that display CO levels for easier monitoring when there are multiple age groups.
Talk To Your Realtor About Smoke/Carbon Monoxide Detectors
If you are planning on selling your home, talk to your real estate agent about the smoke and carbon monoxide detectors, and possibly your local fire department as well. You can save yourself time and unnecessary delays by meeting the requirements prior to your closing. The last thing you will want to be doing is scrambling at the last minute to find an electrician to replace old detectors. Selling a home and moving is stressful enough as it is. Getting your smoke/carbon monoxide detector certificate is something you should plan for months in advance of your closing.
Recently despite some serious prodding on my part a client of mine selling a home in Mendon Massachusetts waited until the last moment to get her carbon monoxide/smoke detector certificate. What she did not realize is the town did not do inspections on a daily basis. The client almost caused her closing to be delayed as we had to call in a favor to get it done. Never wait until the last minute to get your inspection done!
Other Helpful Safety and Home Selling Articles
Use these additional resources to not only have a safe home but one that is easier to sell when the time comes.
---
About the Author: The above Real Estate information on the smoke and carbon monoxide detectors when selling a home was provided by Bill Gassett, a Nationally recognized leader in his field. Bill can be reached via email at [email protected] or by phone at 508-625-0191. Bill has helped people move in and out of many Metrowest towns for the last 28+ Years.
Thinking of selling your home? I have a passion for Real Estate and love to share my marketing expertise!
I service Real Estate sales in the following Metrowest MA towns: Ashland, Bellingham, Douglas, Framingham, Franklin, Grafton, Holliston, Hopkinton, Hopedale, Medway, Mendon, Milford, Millbury, Millville, Northborough, Northbridge, Shrewsbury, Southborough, Sutton, Wayland, Westborough, Whitinsville, Worcester, Upton and Uxbridge MA.