How Do You Prevent Home Selling Issues?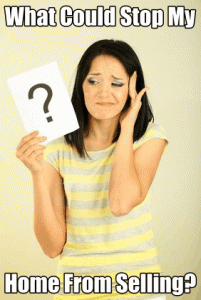 Selling a home is something that takes a lot of preparation. There are many things that could potentially stop you from closing a sale, and these are not issues that you want to find yourself working out at the last minute.
An experienced real estate agent will be able to advise you on any potential items that could possibly prevent you from closing your sale, but there are also a few things that are commonly experienced by prospective home sellers. Preparing ahead of time so you don't encounter these issues can take an incredible amount of stress out of your life during a Real Estate transaction.
Did You Get All of Your Permits?
One of the most common hitches in a sale is a lack of permits for modifications to your homes structure. You may think that you can get these permits later, or even that these permits don't matter, but they can hold up a sale or even cause it to be canceled entirely. Permits are extremely important because without the proper permits you may not even be aware that your home isn't currently up to code.
There may be serious modifications that you need to make before the home can be sold, such as moving a fence in a few feet. Not only can these modifications cost time and money, but they can also cost you a sale as it can significantly change the property in a way that the prospective buyer doesn't like.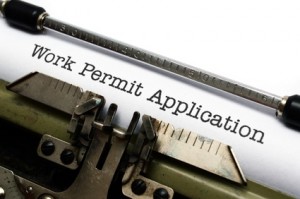 One of the more common issues I see while selling homes in the Metrowest Real Estate market is home owners who do not take out permits for finishing their basement. A savvy buyer's agent will often times ask whether you have pulled permits or not.
If the answer comes back as "NO" you can expect the buyer to ask for you to get the area permitted as a condition of sale. Without a permit there is a pretty good chance that if there were ever a fire in that area your home insurance would not cover it. Obviously that is not something you even want to think about.
If you are considering selling your home and never pulled permits, most of the time the local building inspector is just going to slap you on the wrist. Chances are he will require the appropriate inspectors to come in and take a look at what has been done. You can expect the electrical, plumbing and building inspector all to look things over and then ultimately issue you a permit if everything was done properly. If not you will be asked to make modifications.
Recently while in the middle of a Real Estate transaction, this exact scenario arose while selling Hopkinton Real Estate. The seller had mentioned to me that they never pulled permits when they installed a new kitchen. I mentioned that there was a strong possibility this could come up during the sale.
Sure enough the buyer's attorney was very astute and inserted language into the purchase contract that said if the owner had made modifications to the home that required a permit, it would be a requirement to get one as a condition of the sale. The seller ended up scrambling to get this done at the last minute creating a headache that could have been avoided.
Did You Properly Inspect Your Home?
Savvy home buyers will always have a property inspection before purchasing their home. There are times where you should, too. There could be potential issues with your home that you aren't aware of, such as a leaking roof or foundational damage. These items will come up through the buyer's inspection and the buyer may feel as though you concealed these flaws or that they home is no longer up to par. You should always make the necessary repairs before selling a home or be upfront about the home's need for repairs.
Many home buyers aren't dissuaded by a need for repairs as long as they know exactly what these repairs are and feel like they have been appropriately educated about the home. Take a look at some of the most common home inspection issues that come up so you can get a jump on these before you even put your home up for sale.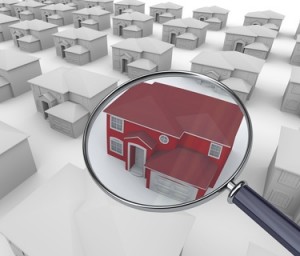 Another important inspection issue in Massachusetts centers around what is known is Title V septic inspection. Title V is essentially a law that was put in place for those who have private septic systems that requires them to have an inspection prior to closing. The Title V inspection has caused many home owners a very big ticket item they have to deal with in order to sell their home. This is not something you want to go through during the middle of your transaction especially if you are planning on a certain amount of funds coming from your sale. It is always best to get your Title V septic inspection done and out of the way before you sell.
Other common inspection issues include radon and mold. Radon is a gas that is known to cause health issues. Every home has radon it is just a question of how much. EPA regulations peg the acceptable limit to be under 4.0 pCi/L in the air. Radon is easy to mitigate and not that expensive to fix however, some buyers freak out when they find out they have a radon issue. Often times this is because they have not done their home work on how easy it is to remedy.
Mold on the other hand can be quite costly to fix if you have a lot of it. Some of the more common places to find mold are where there is moisture present. In my experience there areas of the home where it can usually be found is either the attic or the basement. In the attic it is usually caused by bath vents dumping into the attic creating moisture problems. The mold in the basement can occur from seepage over time especially when a dehumidifier is not in use.
Is Your Home Properly Appraised?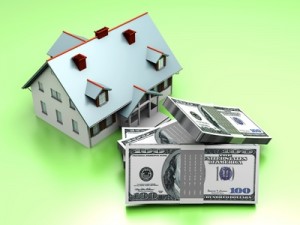 Most home buyers, especially if they are using a conventional mortgage, will need to get the property appraised properly before they can purchase it. The bank will require that the mortgage not exceed a certain amount of the property's appraised value. If you haven't gotten a current appraisal or comparative market analysis, you absolutely should before pricing your home and putting it on the market. This is a very common problem with for sale by owner homes when a Real Estate agent has not been consulted on the value.
The last thing you want is to be surprised when your home sells, only to have the deal canceled because you weren't aware of how high your home's price was compared to its value. Instead, you should be aware of your home's appraised value and consider this strongly when putting it up for sale. Massachusetts has extremely variable home pricing, depending on where you are which makes this very important.
Is Your Financial Status Sorted?
Sometimes you need to sell your home because your financial status has changed. There's nothing wrong with that; in fact, holding equity in an asset is one of the reasons many people have a home to begin with. However, you should always check to make sure that there aren't any liens on your property. If you have high amounts of debt and if you have judgments against you, it's very possible that this could occur. While this doesn't have to stop a sale, it could delay a sale if you don't find out before the paperwork goes through. You may also want to check with a title company to ensure that the title is clear, especially if it a properly that you just inherited or if you went through a legal action such as a divorce.
Have You Consulted Your Bank?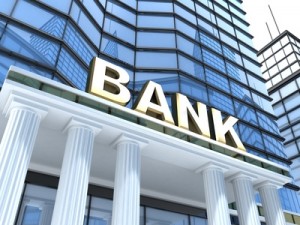 Surprisingly, your bank could actually pose a barrier to your home sale under some circumstances. One of the more common types of transactions in recent years is what's known as a short sale. A short sale is when you get permission from your lender to sell the home for less than you owe on the mortgage. Often times lenders will allow you to do this under certain circumstances which include paying back all or part of the debt you owe.
You should check with your bank before you sell your home just to ensure that you're aware of the total price you need to pay on your existing mortgage and that there aren't any liens barring the sale. This is especially true if you have fallen behind on your mortgage payments or created some form of loan modification in the past. Your bank will usually be more than willing to work with you on these issues, but you need to work them out first rather than surprising your bank with a deal.
Have You Thought About Their Bank?
While selling a home, you may also want to do at least the most necessary repairs. Not only does this get you more interested buyers, but it may actually be required. Some mortgage lenders will not provide a mortgage loan for a home that is lacking essential repairs. Usually, these are repairs that could potentially damage the home further, such as leaking pipes. The home lender does not want to write a mortgage for a property that is already actively going down in value due to plumbing issues.
You don't always have to complete all your repairs, but it's important to at least complete the critical ones lest you see your sale go down the drain. One thing to be aware of is that FHA and VA mortgage loans require certain minimum standards of condition to be met. For example when getting and FHA mortgage they do not allow the property to have any peeling paint. This must be remedied prior to closing. The roof also must have some life left in it or the mortgage will likely not go through either.
It goes without saying you will also want to make sure the buyer purchasing your home is financially qualified to do so. Make sure you get a pre-approval letter in writing from a reputable lender before accepting an offer!
What About Your Neighbors?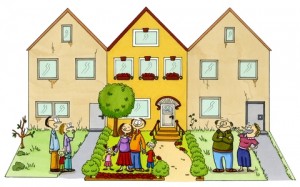 One thing many home sellers neglect to realize is that their neighbors can play a significant role on how successful they are in selling a home. Loud neighbors or messy neighbors will make a home buyer feel as though the neighborhood, and therefore the property, has less value. If you have bad neighbors, there are a few things you can do to mitigate this including volunteering to make some small changes, such as mow the neighbor's grass, as long as you can frame it in an inoffensive fashion. There are not many things that can make your property harder to sell than a neighbor's who's property looks like a disaster.
What About Your Market?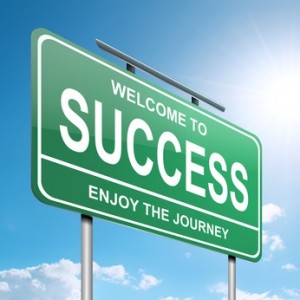 Your real estate professional will be able to advise you on the common home prices in your market. While your home may feel as though it has more value than your neighbor's homes, the market is often the deciding factor on a home price regardless of what you think. Homes that are priced too far out of the market almost always sit and languish. An improper home price is across the board the number one reason why homes do not sell. Keep this in mind when you price your home or when your Realtor is giving you advice that it is time for a price change.
If your home is currently already at the higher end of the market, you actually want to avoid making too many improvements to your home.Your return on investment will not be as great because your value will continue to be deflated by your surrounding properties. Instead, you should just focus on repairing essential items, maintaining your home and selling it. Large renovations are usually only valuable when your home is priced around the bottom or middle of the market.
Though there are many things that could stop a potential home sale, a great Realtor will be able to advise you on all of these items before they become problematic and can even aid you with resolving some of the major issues. It's very important for you to consult with a Real Estate professional and take their advice before trying to sell your home. It can be very frustrating to find the perfect buyer only to get the deal canceled at the last minute because of something that you didn't foresee, and you could potentially lose out on the offer of a lifetime. Most of the issues that could potentially hold up a sale can be dealt with before the property is even listed, and should be.
---
About the author: The above Real Estate information on what could stop me from selling a Massachusetts home was provided by Bill Gassett, a Nationally recognized leader in his field. Bill can be reached via email at [email protected] or by phone at 508-625-0191. Bill has helped people move in and out of many Metrowest towns for the last 26+ Years.
Thinking of selling your home? I have a passion for Real Estate and love to share my marketing expertise!
I service Real Estate sales in the following Metrowest MA towns: Ashland, Bellingham, Douglas, Framingham, Franklin, Grafton, Holliston, Hopkinton, Hopedale, Medway, Mendon, Milford, Millbury, Millville, Northborough, Northbridge, Shrewsbury, Southborough, Sutton, Wayland, Westborough, Whitinsville, Worcester, Upton and Uxbridge MA.